Pups in the Park
presented by Pedigree Foundation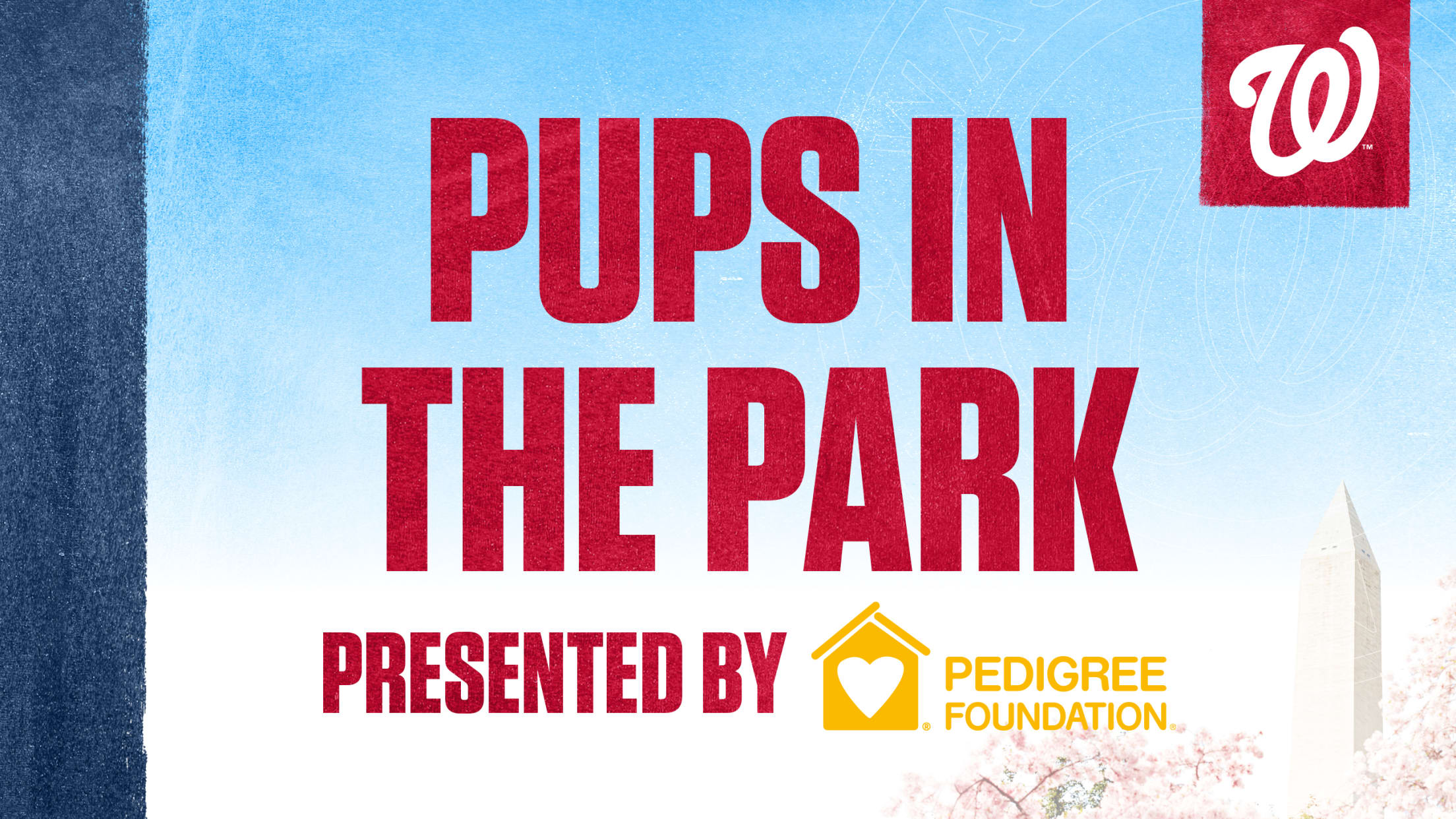 Skip the dog park and come to Nationals Park! Pups in the Park presented by Pedigree Foundation is a unique opportunity to bring your dog to a Nationals game. You and your dog will both get to enjoy the game with other dogs and dog lovers from seats in our pet-friendly outfield reserved section. All proceeds from the dog ticket sales will be donated to the Humane Rescue Alliance.
Participants must complete the waiver and bring it to the game in order to bring your dog into Nationals Park.
The full information regarding Pups in the Park will be emailed to all special ticket event buyers 24 hours prior to the game.
**Please note, each dog MUST have a dog specific ticket to enter the ballpark. You'll be able to select a dog ticket and owner ticket during checkout.**
Please use code 22PUPS to access offer
| Ticket Location: | Ticket Price: |
| --- | --- |
| Owner Ticket (Section 138-142) | $35 |
| Dog Ticket (Section 138-142) | $10 (proceeds go to Humane Rescue Alliance) |
How to purchase tickets
Step 1: After clicking the green buy now button on the top of the page, input the code 22PUPS. Select the game you want and click you desired seat within sections 138-142. Select the number of seats you need, including a seat for your pup. The system defaults the entire seat selection to dog tickets. To change to owner tickets, click on the pencil icon on the right side – see arrow below.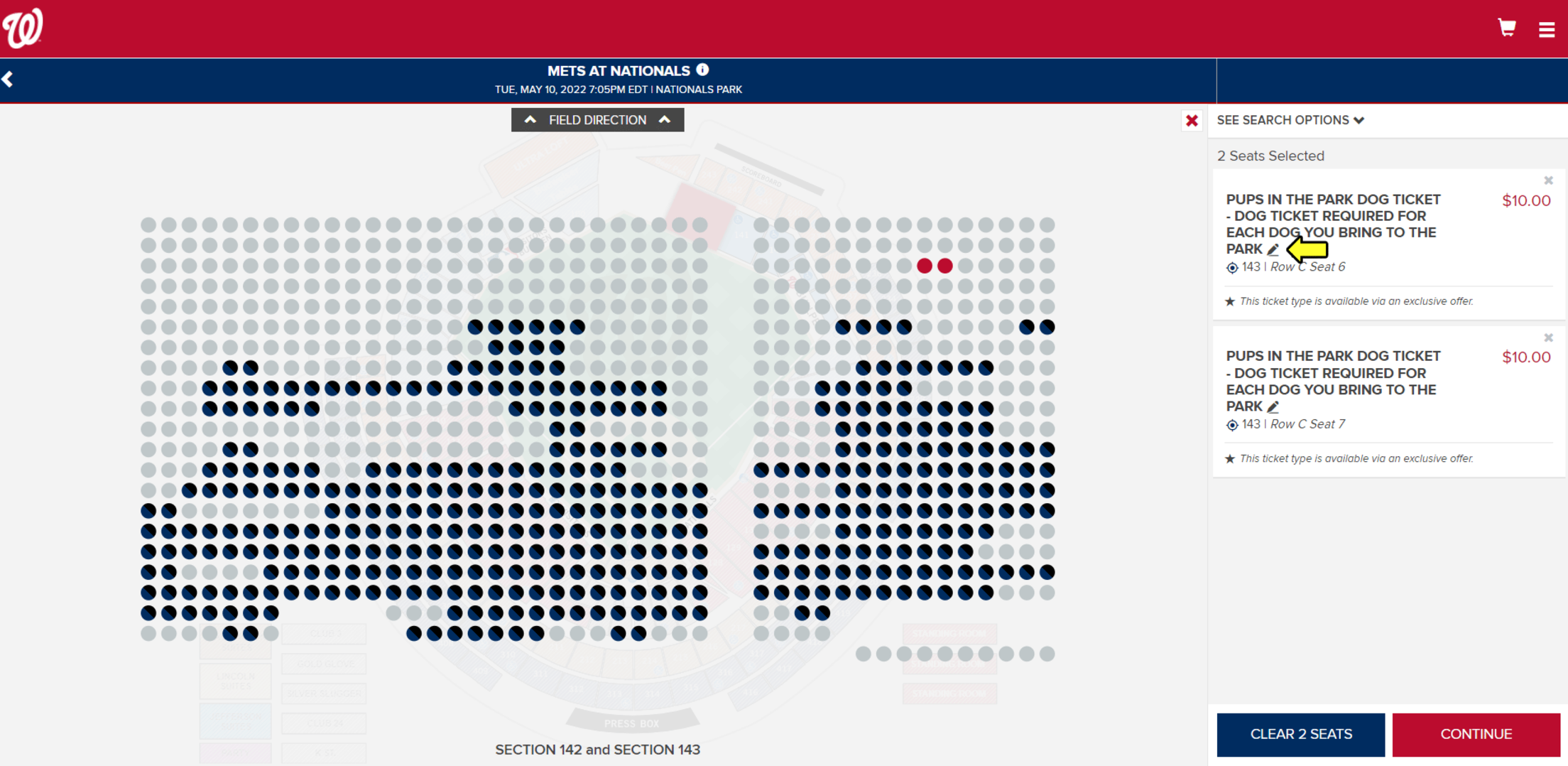 Step 2: A small box with two options will appear; "Pups in the Park DOG ticket" and "Pups in the Park Owner ticket." Click "Pups in the Park Owner ticket" to switch from dog ticket to owner ticket.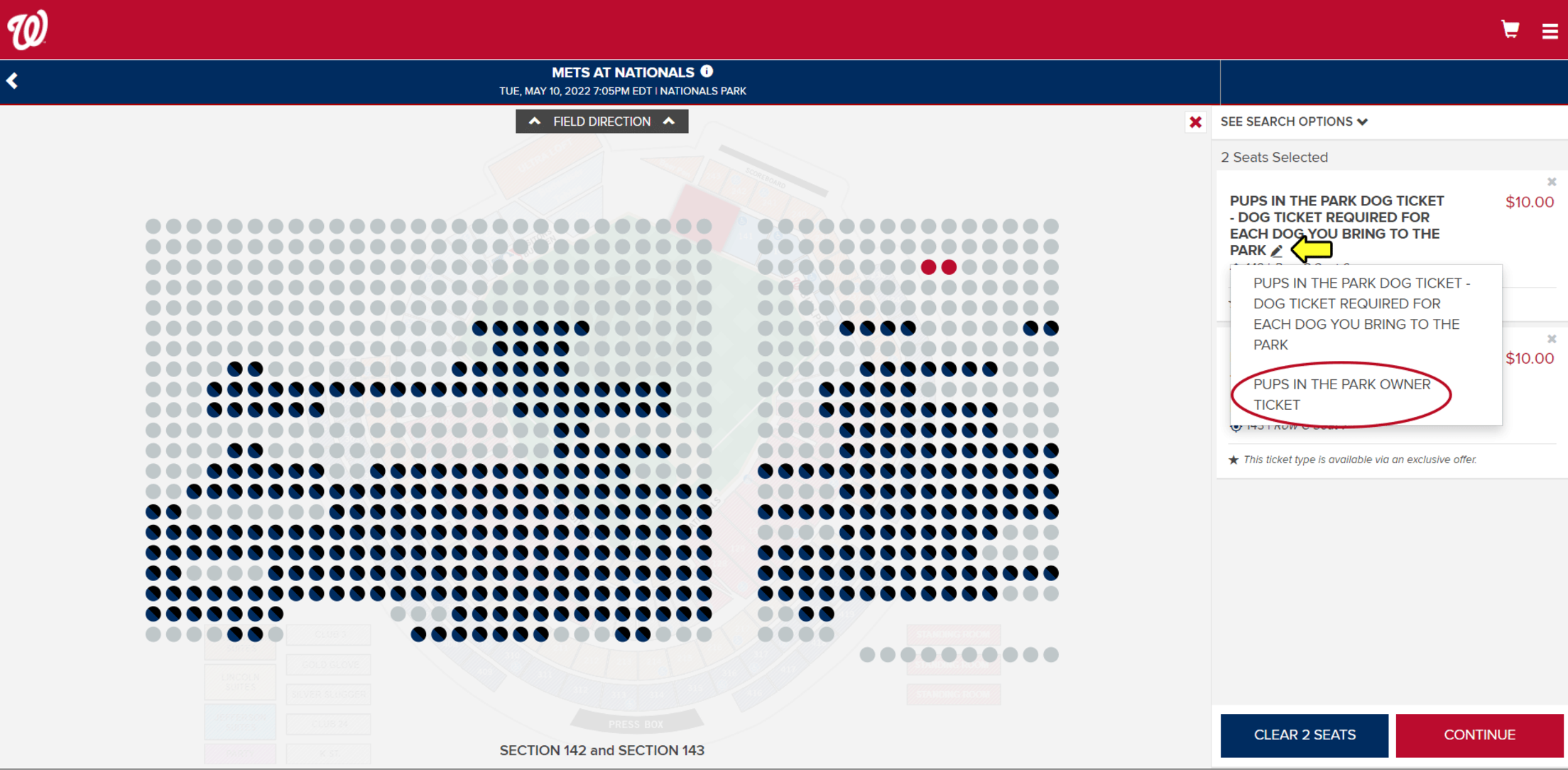 Step 3: After switching the ticket type to owner ticket, you'll see the price and ticket type reflected on the right side. Please keep in mind, your dog will also need a ticketed seat to enter the ballpark. Example: Family of 4 is attending the game with their dog, you will need to select 5 seats and switch 4 of the seats to "owner tickets," but leaving 1 seat as the $10 dog ticket.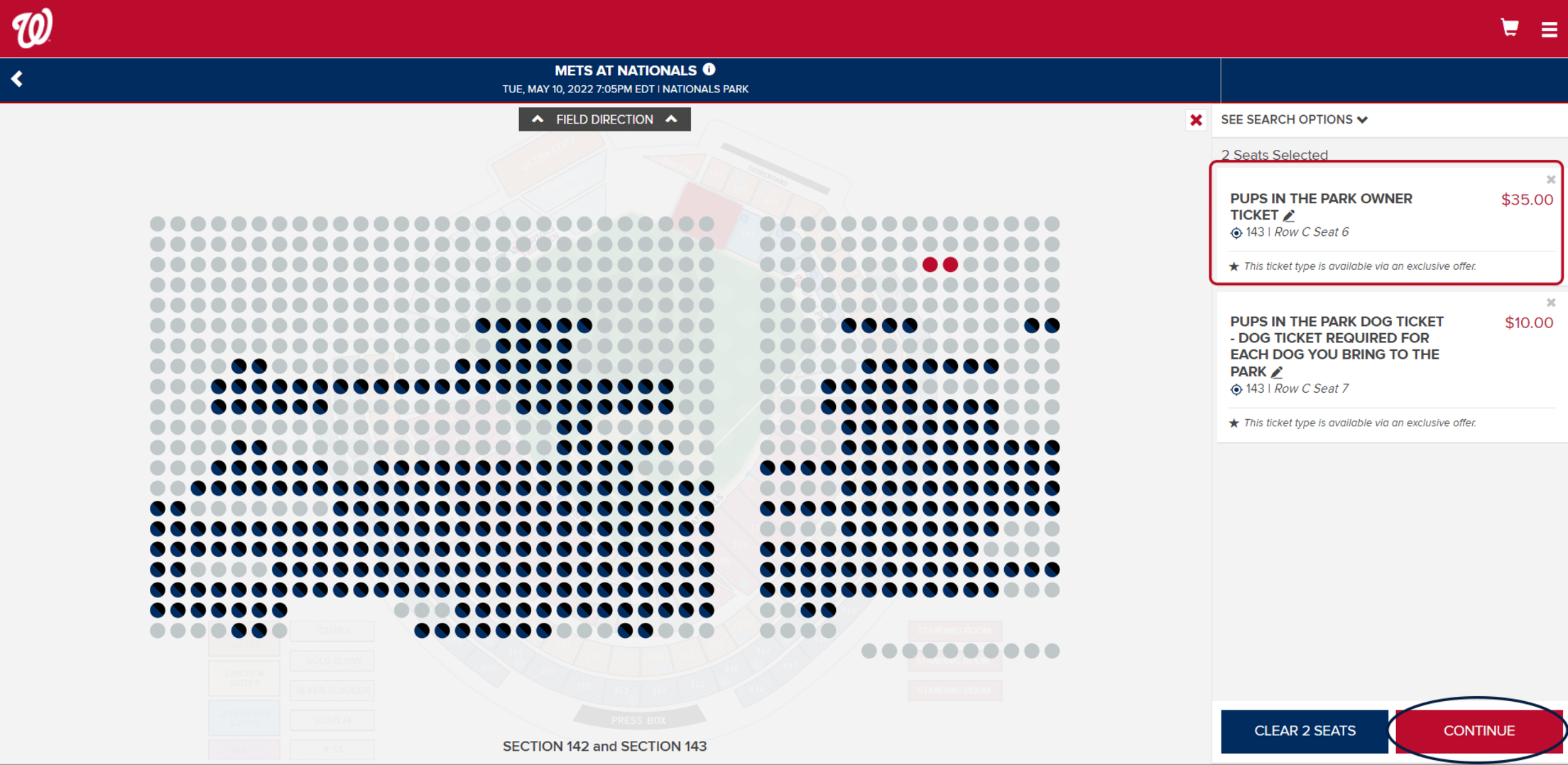 This is a Special Ticket Event. To be eligible for any giveaway or experience associated with this promotion, special tickets must be purchased online from the link on this webpage prior to the event. Special tickets will not be available at the Nationals Park box office. Third party purchases will not include access to this event. Ticket brokers are not eligible for this offer. Tickets purchased via this offer shall not be re-sold. This promotion is subject to change without notice. All sales are final. There are no refunds, exchanges or cancellations.
Check out our Special Ticket Events Calendar to learn about our College Day Series, Military Branch Series, appreciation days, educational and faith-based events, party nights, and more! Many of these events include an exclusive giveaway or unique on-field experience.