Down on the farm: Checking on prospects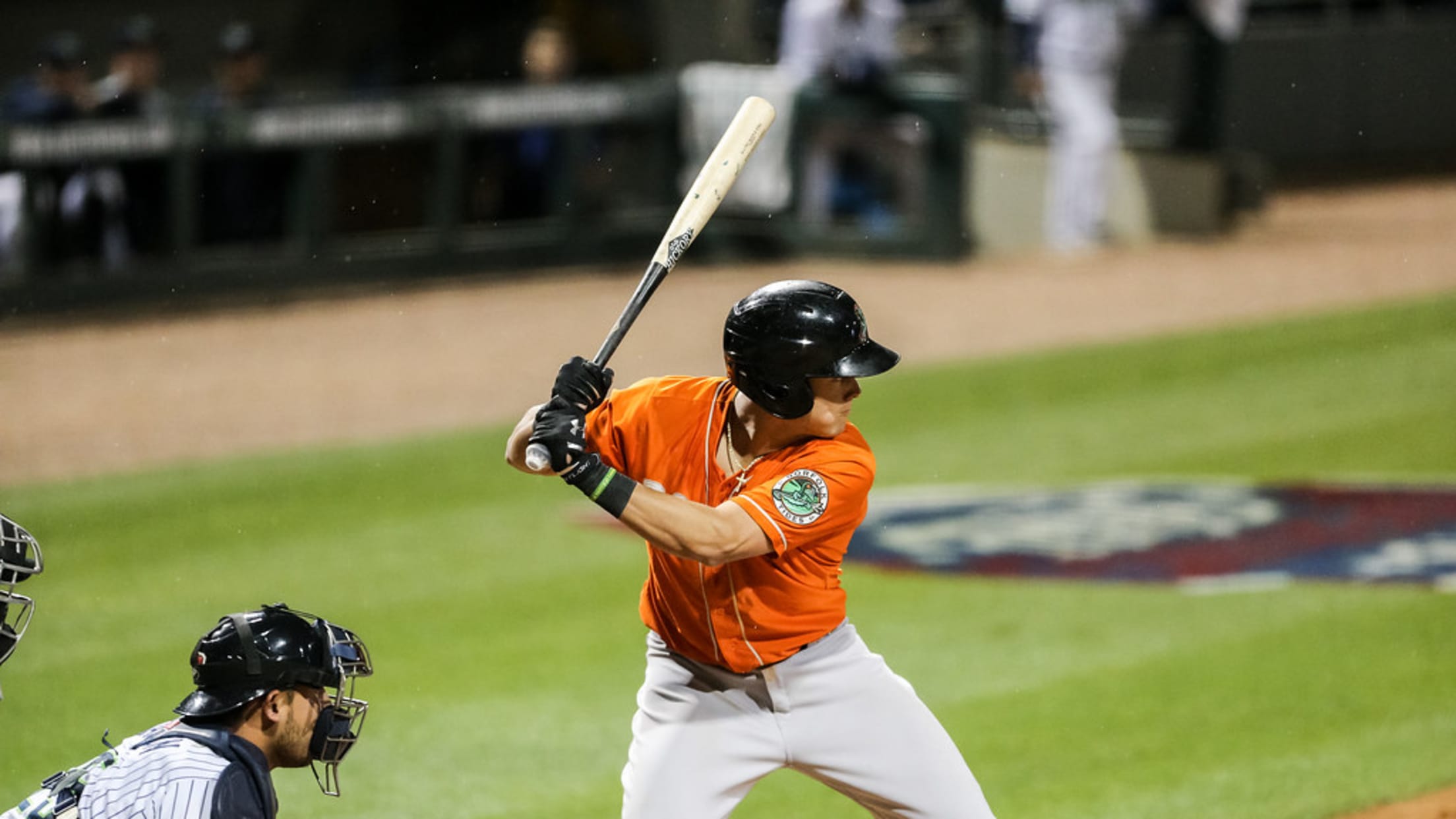 BALTIMORE -- The first thing he does every morning, Brandon Hyde says, is check the game reports -- from Bowie down to Aberdeen, and Norfolk most especially. Sometimes, too eager to wait, he logs online to check box scores from the night before. The daily routine has become Hyde's new
BALTIMORE -- The first thing he does every morning, Brandon Hyde says, is check the game reports -- from Bowie down to Aberdeen, and Norfolk most especially. Sometimes, too eager to wait, he logs online to check box scores from the night before. The daily routine has become Hyde's new reality.
Given the ground-floor state of the Orioles rebuild, there may be no manager more in-tune with what's happening down on his farm. That's because few rosters figure to be as porous as the Orioles' this summer, as club officials have said for months they view their Triple-A team an extension of the big league club. That philosophy has been plain to see early on, with Baltimore already cycling through 39 players this season without tabbing most of its more intriguing prospects.
But with more than a month of the Minor League season come and gone, that could soon change. The sample sizes are growing. The draft is coming. It feels like as good a time as any to take a peek at how the organization's blue-chippers are faring, and speculating on when they may arrive in Baltimore.
1B Ryan Mountcastle
Numbers at Triple-A Norfolk: .333/.359/.528, 5 HR, 22 RBI in 30 games.
The club's No.2 prospect, per MLB Pipeline, Mountcastle is off to a flying start at Triple-A in his first taste of that level. The 22-year-old paces the International League in hits, and ranks among the leaders in a host of other major offensive categories. His 32-to-6 strikeout-to-walk-rate is a blemish, but isn't all that different from his career rate.
As a plus hitter projected to grow into more power, Mountcastle was always going to feature some swing-and-miss in his game. Just as important to the Orioles is how he adjusts defensively to first base, where Mountcastle is playing more or less everyday.
CF Cedric Mullins
Numbers at Norfolk: .294/.379/.510, 2 HR, 4 SB in 12 games
On the heels of a nightmare start, the Orioles optioned Mullins last month with a task: to regain his confidence in the box and compete more with two strikes, particularly from the right side of the plate. Their decision came at a cost. The club prioritized Mullins' development, even if it meant soldiering on without a true center fielder on its big league roster.
Austin Hays' recovery from a left thumb sprain will likely give Baltimore the bandwidth to bring Mullins back into the fold soon. If so, he'll return riding a much better stretch than the 2-for-40 slump he left in the midst of. All told, Mullins owns a .273/.342/.451 slash line with eight homers and 16 stolen bases in 72 career games at Triple-A.
"We talked about some things we saw up here that we'd like to see him improve on," Hyde said this week. "It sounds like he's doing those things, so it's a good sign."
Friday: Cedric Mullins homer right-handed

Saturday: Cedric Mullins homer left-handed#TidalTown #Birdland pic.twitter.com/Yfysvg8Qed

— Norfolk Tides (@NorfolkTides) May 5, 2019
C Chance Sisco
Numbers at Norfolk: .287/.385/.511, 5 HR, 22 RBI in 25 games
The Orioles are likely nearing something of a critical juncture with Sisco, whose now spent parts of four seasons and accumulated more than 650 plate appearances at Triple-A. Despite a slow start, the reigning International League Player of the Week is enjoying his most productive campaign yet.
But a peek at the slash line only tells part of Sisco's story. The Orioles opted to start him in Triple-A hoping his bat would blossom, yes, but also with an eye toward Sisco's development behind the plate, especially in less quantifiable areas: game calling, pitch framing, leadership ability, et al.
Congrats to Tides catcher Chance Sisco, who has been named International League Batter of the Week! #TidalTown #Birdland pic.twitter.com/EVx7EnwDnY

— Norfolk Tides (@NorfolkTides) May 6, 2019
OF Anthony Santander
Numbers at Norfolk: .271/.310/.383, 2 HR, 16 RBI in 26 games
After Santander homered as the 26th man in the second game of last week's doubleheader in Chicago, Hyde indicated the outfielder would be back in the Majors soon. At this point, that would probably have to come at the expense of an injury, with Trey Mancini and Dwight Smith anchored at both corner outfield spots and Renato Nunez settling in as the everyday DH. But he's impressed the Orioles new regime since spring training with his power.
OF DJ Stewart
Numbers at Norfolk: .240/.380/.396, 3 HR, 12 RBI in 28 games
Santander passed Stewart on the depth chart this spring, the former first-round pick an early cut despite a capable 17-game big league cameo last September. Now, as then, he's showing some of the best plate discipline anywhere in the Orioles' system, his .776 OPS buoyed by 21 walks more than anything else. Like Santander, Stewart would probably be in Baltimore right now if he could play center field. But as a corner-only type, he's blocked for the foreseeable future.