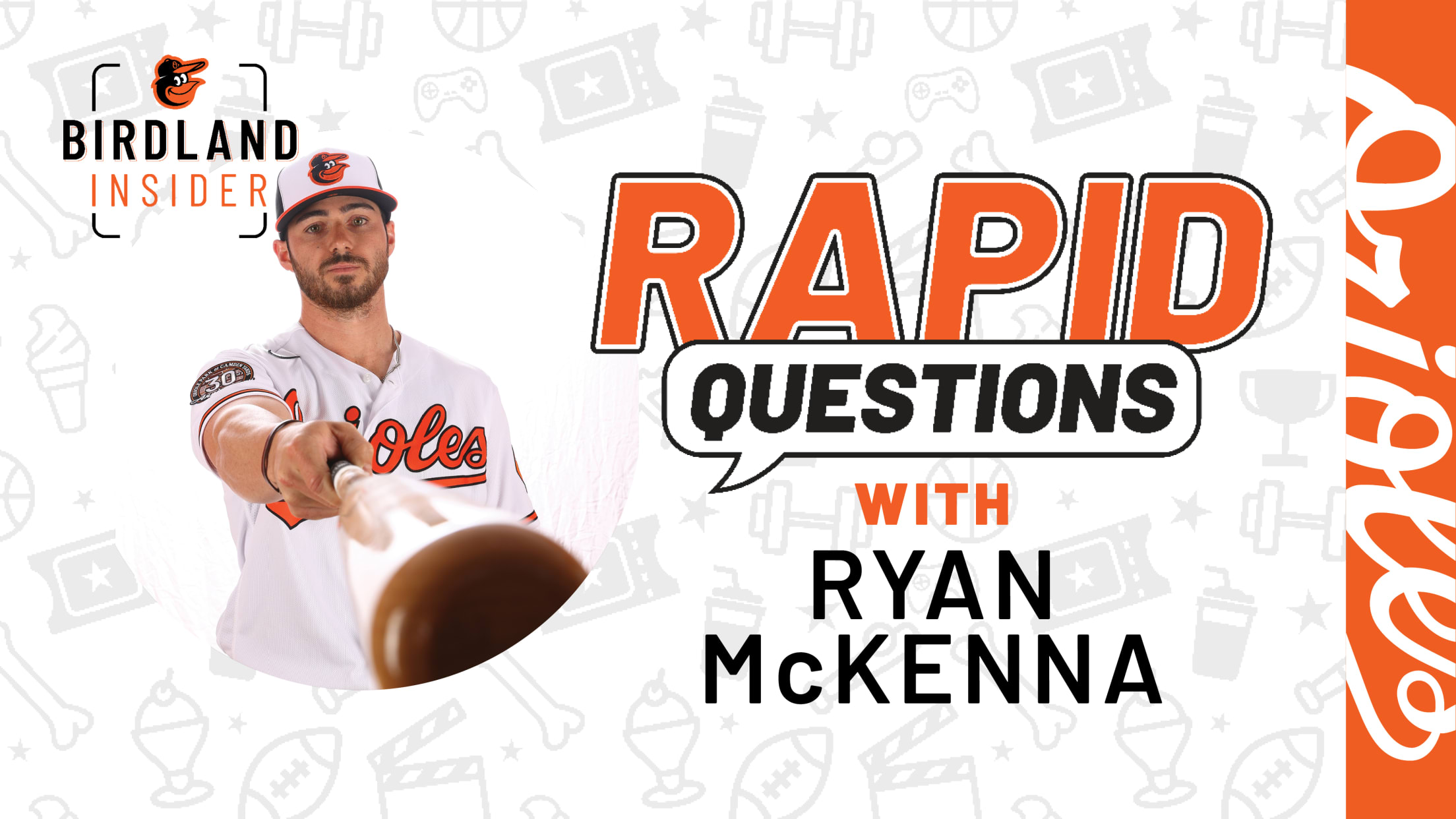 Scroll
Rapid Questions with Ryan McKenna
What's your favorite ballpark to play in and why?
I mean, Oriole Park is probably number one, Fenway is number two.
What did you want to be when you grew up?
A baseball player.
If an ice cream truck pulled up right now, what would your order be?
It's a toss-up between cookies and cream and cookie dough in a chocolate cone.
What player or coach would win in an arm wrestling contest?
Oh, Félix Bautista, for sure.
If you could trade places with one person for a day, who would it be and why?
Mike Trout because he's a good player.
What is your favorite way to spend an off-day in Baltimore?
Golf. I'm pretty good.
Have you ever hit a hole in one?
No, I wish.
What's your go-to karaoke song?
"I Want it That Way" by the Backstreet Boys.
Do you have any nicknames?
Ferrari.
How did you get that?
Technically self-proclaimed, unfortunately.
Which teammate do you think was the biggest troublemaker in school?
Ryan Mountcastle.
If you weren't playing professional baseball, what would you be doing?
Probably something in commercial real estate.
What is your favorite animal and why?
Monkeys. They're pretty cool. They're pretty athletic for an animal.
If you could see any singer in concert who would it be?
I saw Luke Combs in concert two years ago and I'd probably go see him again.
What is one word your teammates would use to describe your personality?
Happy.
If you have the aux in the clubhouse what song are you playing?
Power by Kanye West.
What was your favorite breakfast cereal when you were a kid?
Honey Bunches of Oats.
What was your first car?
It was an older 2002 BMW.