Catching up with O's top pitching prospects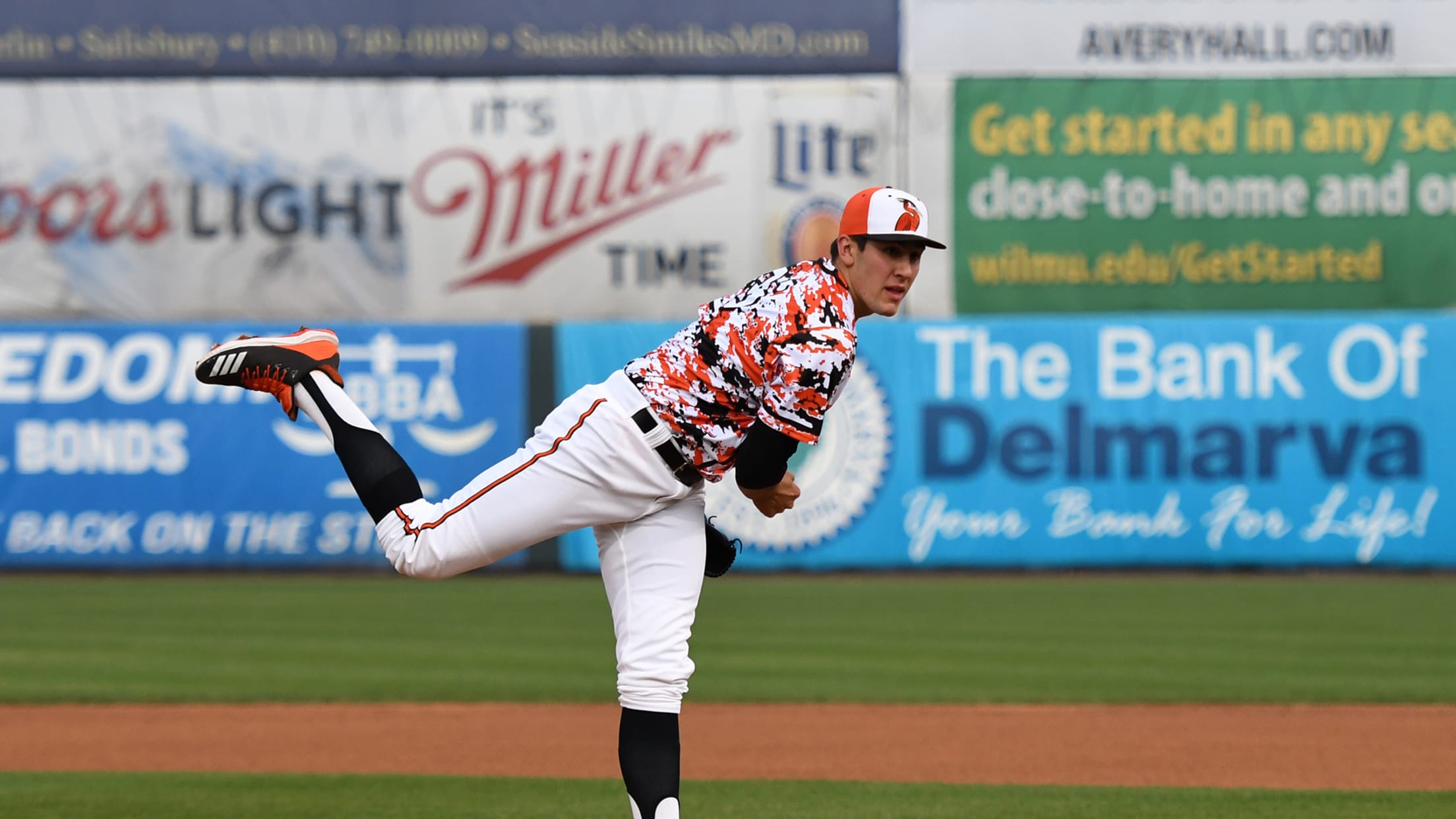 NEW YORK -- With the MLB Draft mere weeks away, the Orioles are preparing for an infusion of talent into their system they hope sets the organization's direction for years to come. With that as a backdrop, now feels like a good time to check in on the blue-chippers already
NEW YORK -- With the MLB Draft mere weeks away, the Orioles are preparing for an infusion of talent into their system they hope sets the organization's direction for years to come.
With that as a backdrop, now feels like a good time to check in on the blue-chippers already there, to shed light on their progress six weeks into the Minor League season. Last week, we peeked down at Triple-A Norfolk to check in on the position players likely to arrive in Baltimore most imminently. This time, let's dig further and focus on the top arms in the Orioles' system.
RHP Grayson Rodriguez
MLB Pipeline ranking: No. 5
Affiliate: Class A Delmarva
Notable number: No. 99 overall prospect rating, per MLB Pipeline
Baltimore's top Draft pick (No. 11 overall) last June, Rodriguez is excelling in his first full season of pro ball, enough to graduate onto MLB Pipeline's Top 100 overall prospects this week.
With #Padres' Chris Paddack graduating from #MLB's Top 100 Prospects list, #Orioles No. 5 prospect Grayson Rodriguez enters: https://t.co/5zAGt1HP22 pic.twitter.com/b2c3XBH2PJ

— MLB Pipeline (@MLBPipeline) May 12, 2019
Still just 19, Rodriguez was one of just 22 teenagers to earn a spot on a full-season affiliates roster this spring. He's spent the past month proving he more than belongs, using a four-pitch mix to rack up strikeouts and get soft contact at elite rates. Rodriguez is 4-0 with a 1.04 ERA through five starts with 41 strikeouts. He struck out eight over 5 2/3 innings of one-run ball in his last outing, a win over Greensboro. Opponents are hitting just .165 off Rodriguez, who has issued just eight walks over 26 innings.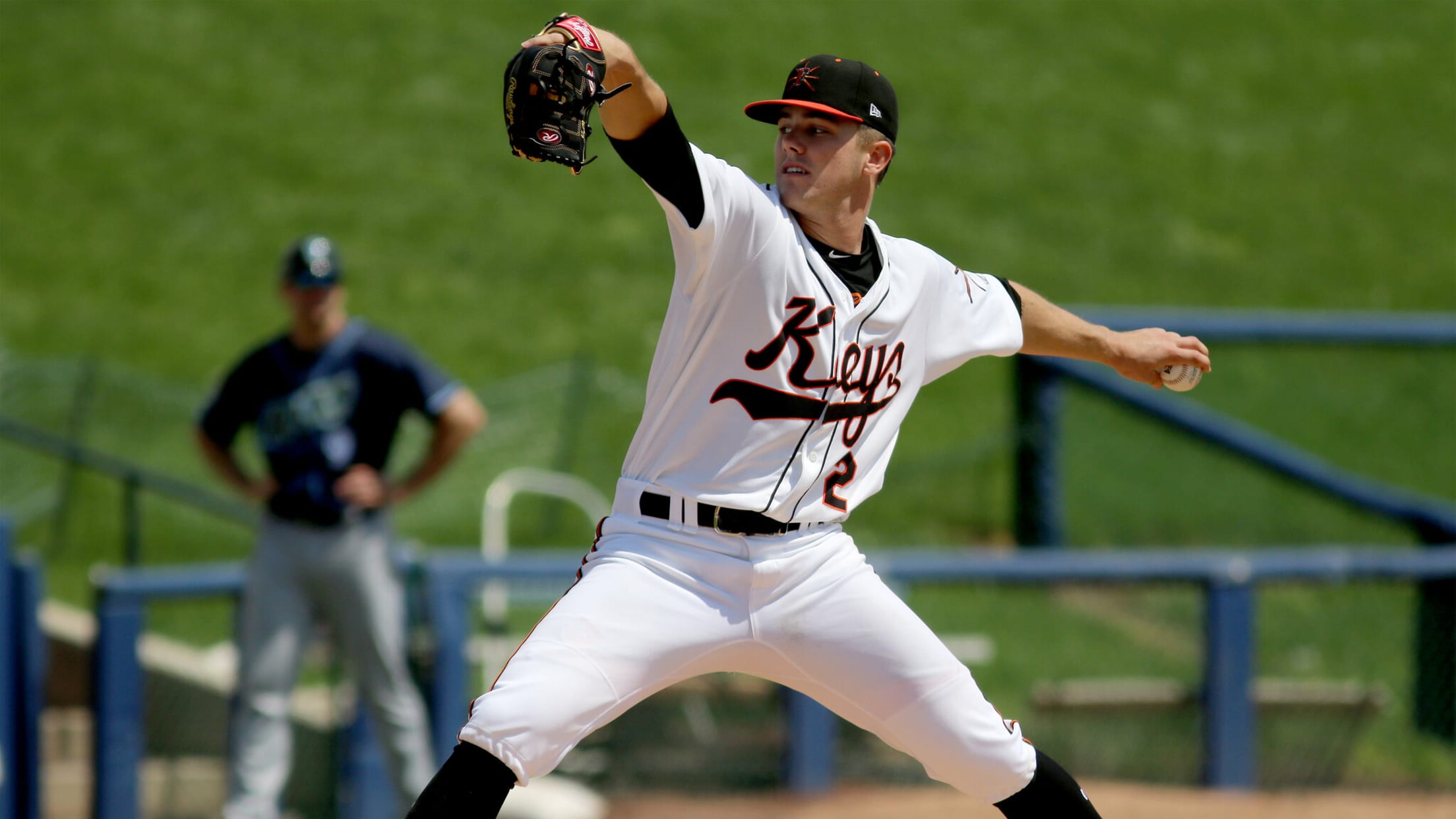 LHP DL Hall
MLB Pipeline ranking: No. 3
Affiliate: Class A Advanced Fredrick
Notable number: 6.9 BB/9
The Orioles kept Hall on a tight leash over his first full season of pro ball, never allowing him to throw more than 90 pitches in a start. They've been similarly cautious this year with the 20-year-old, the club's first-round pick (No. 21 overall) in 2017. And while Hall's control issues haven't disappeared with his promotion to High-A ball, Hall is one of the organization's several arms missing many more bats than he did a year ago. He's racked up a whopping 38 punchouts over his first 22 1/3 innings, but has issued 17 free passes.
Hall is 1-1 with a 4.43 ERA across six appearances, including five starts.
LHP Keegan Akin
MLB Pipeline ranking: No. 6
Affiliate: Triple-A Norfolk
Notable number: 0.5 HR/9
Akin, 24, was a surprising omission from Major League spring camp after earning Orioles Minor League Pitcher of the Year honors thanks to a breakout season at Double-A Bowie. That performance, though, did earn him a bump to Norfolk this spring, where Akin is pitching to nearly identical peripherals as he did a year ago. He's also improved in a critical area, allowing half the home runs he did in 2018 on a per-nine basis.
RHP Hunter Harvey
MLB Pipeline ranking: No. 12
Affiliate: Double-A Bowie
Notable number: 6 games started
Health has always been the key for Harvey, who entered the year fully healthy after missing big chunks of the past five seasons due to arm injuries. Now more than a month into the 2019 season, he's nearly eclipsed his workload at Bowie from a year ago. That Harvey is 1-2 with a 4.78 ERA is almost secondary; the Orioles are more pleased that right-hander is injury-free, with hopes he can prove durable throughout the summer. The six-inning scoreless outing he posted May 6 was Harvey's longest since 2014.
RHP Blaine Knight
MLB Pipeline ranking: No. 10
Affiliate: Class A Advanced Fredrick
Notable number: 0.83 ERA
Five brilliant starts at Delmarva earned Knight, the Orioles' third-round pick in 2018, a promotion last week. The right-hander continued to impress in his first taste of the Carolina League, holding Fayetteville to one run over six innings. Knight, 23, isn't young for the level, and durability concerns linger due to his extremely wiry (6-3, 165 pounds) frame. But the fact that he's surrendered just three runs over his first 32 2/3 innings this season stands out.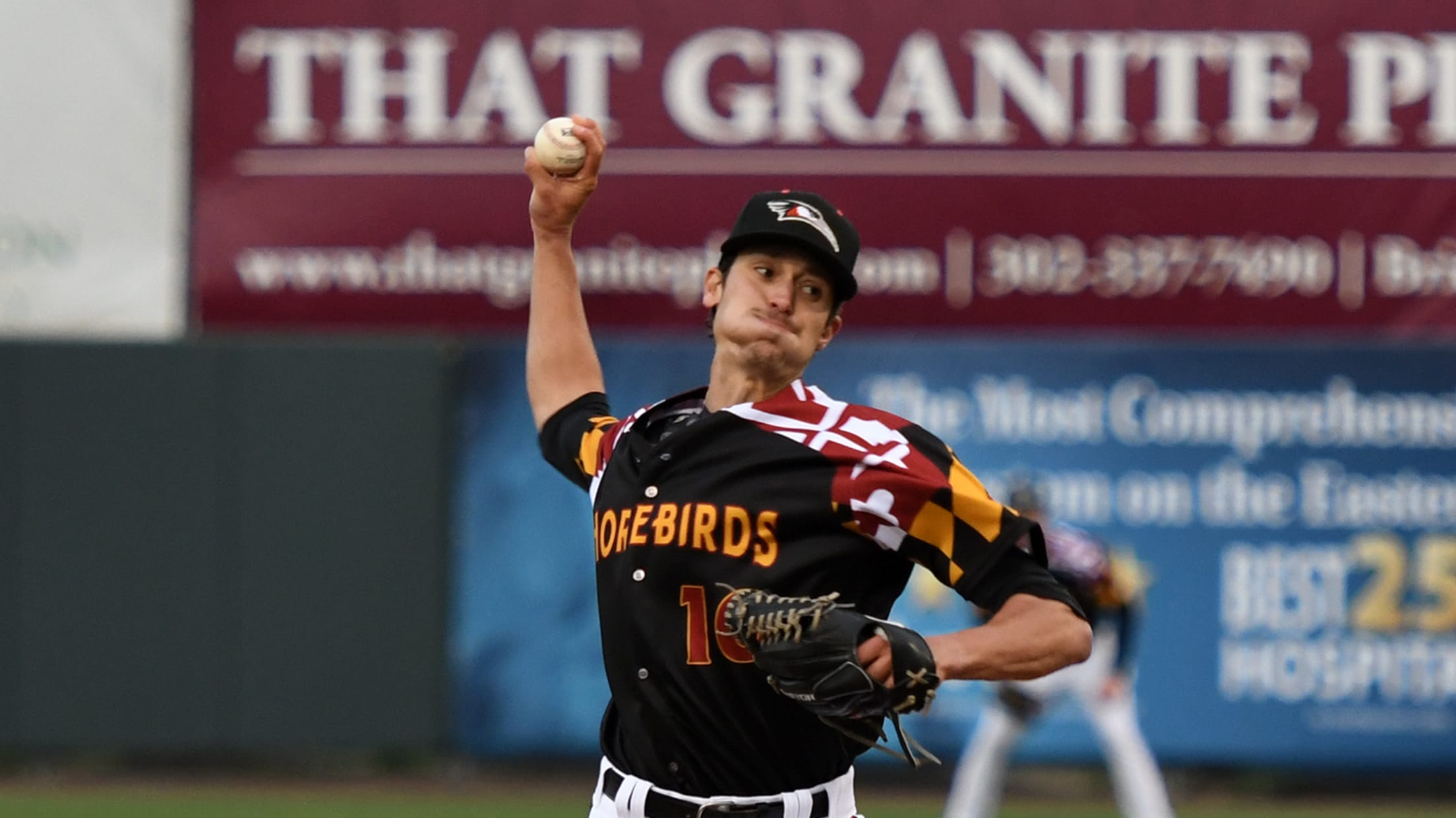 The Delmarva Shorebirds
Maybe more than any individual, the Orioles' new organizational emphasis on missing bats can be seen most prominently at Class A, where Delmarva is racking up strikeouts at eye-catching rates. In recording their fourth shutout of the season Saturday, the Shorebirds entered Monday sporting a 26-6 record, the best by winning percentage in all of Minor League Baseball.
They've done it with a swing-and-miss staff that thrived in close games, with 21 of the club's wins coming by three runs or fewer. Rodriguez and Knight are the headliners here, but they're far from alone. Eleven of the club's 15 pitchers are striking out more than a batter per inning; their 10.9 strikeouts-per-nine as a team ranks best among Baltimore's affiliates and fourth-best in Class A.
Birds #FlyTogether.

A few former @shorebirds showing some #Birdland 🧡 for our minor league best 25-6 Delmarva Shorebirds! pic.twitter.com/fIyxd8tpyX

— Baltimore Orioles (@Orioles) May 11, 2019