Yanks-Rays position-by-position breakdown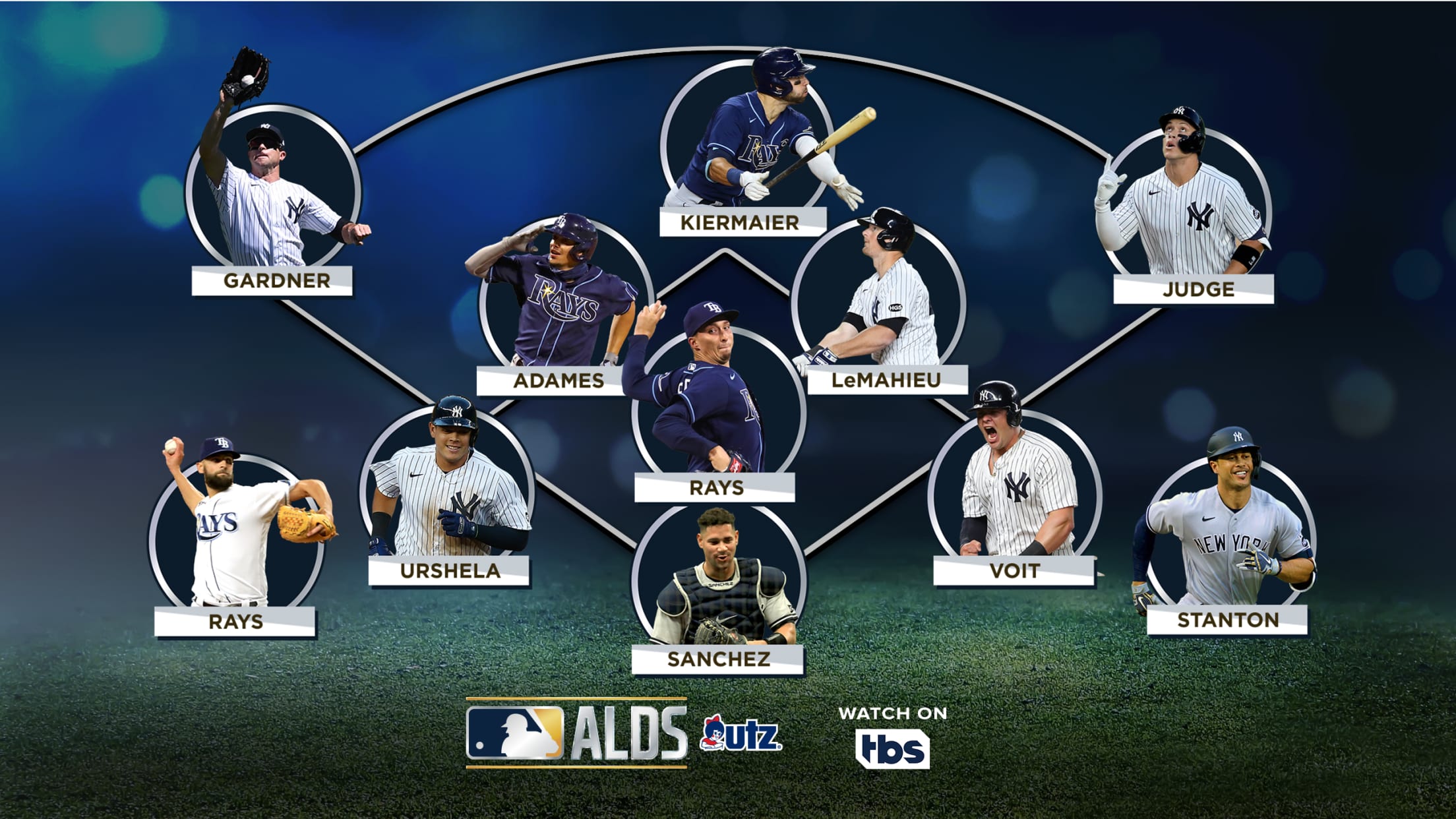 They know each other well. Too well. The Rays and Yankees are rivals not just in standing but in genuine sentiment. Their on-field tensions amplified in the last few seasons and reached something of a crescendo in early September, when Tampa Bay manager Kevin Cash called the Yankees out for
They know each other well. Too well. The Rays and Yankees are rivals not just in standing but in genuine sentiment. Their on-field tensions amplified in the last few seasons and reached something of a crescendo in early September, when Tampa Bay manager Kevin Cash called the Yankees out for their chirping and perceived purpose pitches.
So this is no ordinary American League Division Series beginning Monday at San Diego's Petco Park. These dudes don't particularly like each other. And the Rays' rise to the top of the AL East in the shortened season only adds to the acridness.
The Rays, little brothers no more, dominated the season series with an 8-2 record and plus-13 run differential against the Yanks. But how do these two teams -- after both swept their way through the AL Wild Card Series -- stack up going into this best of five?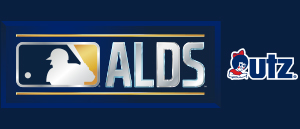 Let's take a look, position by position.
Catcher
The Rays' Mike Zunino went deep in the Wild Card Series sweep of the Blue Jays, but his .147/.238/.360 slash in the regular season made for his third straight year of production well below the league average. Meanwhile, Yankees catcher Gary Sánchez's star has fallen precipitously with his .147/.253/.365 slash. But Sánchez still had 10 homers, two of which had exit velocities greater than 110 mph, and he also had a swat in the Wild Card Series clincher in Cleveland. He simply has more upside, and the Yankees also derive value from this position with Kyle Higashioka's relationship with Gerrit Cole.
Advantage: Yankees
First base
Not much of a debate here. The Yankees have the Major League home run champ in Luke Voit (.948 OPS), who, though slightly hobbled by a foot issue in September, went deep 22 times this season -- including four off Rays pitching. Between primary first basemen Ji-Man Choi (.741 OPS) and Nate Lowe (.749), the Rays just haven't been able to get much thump from this position, though Mike Brosseau (.936) is an intriguing option, particularly after his 2-for-3 showing in Game 2 of the Wild Card Series.
Big advantage: Yankees
Second base
Brandon Lowe is a fantastic player whose 4.9 FanGraphs-calculated Wins Above Replacement in his first two full seasons is the best on the Rays. DJ LeMahieu, though, has been worth 7.8 fWAR in that same span, is coming off the second batting title of his career and had the fourth-highest weighted runs created plus (177) of any qualified hitter in MLB this year.
Advantage: Yankees
Shortstop
Gleyber Torres was a star of the 2019 postseason and had a 5-for-7 showing in the just-completed Wild Card Series against the Indians. His 2020 regular season, though, was a disappointment, with a .243/.356/.368 slash. Willy Adames, meanwhile, is an underrated asset for the Rays. His 124 wRC+ ranked eighth among qualified shortstops and he has made some sparkling defensive plays in each of the last two postseasons.
Advantage: Rays
Third base
Both Yandy Díaz (hamstring) and Gio Urshela (elbow) were limited by injury this season. Díaz returned to the Rays' lineup for Game 2 against Toronto (Joey Wendle started Game 1) and had a .428 on-base percentage in 138 plate appearances in the regular season. Urshela returned in mid-September, had an .858 OPS for the year and hit a huge grand slam in the second game of the Wild Card Series -- one of many big hits for the late bloomer the last two years. Urshela also has the superior glove.
Advantage: Yankees
Left field
The Rays have had to mix and match to fill the void left behind by Austin Meadows and his oblique strain, and Randy Arozarena (who had an impressive .281/.382/.651 slash in the regular season) and Manuel Margot had a combined four extra-base hits in the two Wild Card Series games. The Yankees counter with the October-tested, defensively sound Brett Gardner, who has vast experience on the postseason stage (including a three-RBIs night in Game 1 of the Wild Card Series), the power bat of Clint Frazier (who impressed with a .905 OPS and 15 extra-base hits in the regular season), and a nice depth option in Mike Tauchman. Ultimately, the Yanks have more pedigree here.
Advantage: Yankees
Center field
The Yankees' Aaron Hicks is unquestionably the best offensive player at this spot on either team, and he got on base at a .379 clip this season. But his offense has arguably not been enough to give him a clear overall edge on Kevin Kiermaier, who is one of MLB's elite defenders (tied for second in outfield Outs Above Average in 2020). In fact, Kiermaier rated higher than Hicks in both the FanGraphs and Baseball Reference WAR calculations. The defensive component in this spot is a big deal in a short series.
Slight advantage: Rays
Right field
Aaron Judge had been quiet since his mid-September return from a right calf injury. But we all know the force of nature he can be when healthy and we saw it when he took presumptive AL Cy Young winner Shane Bieber deep with a 108 mph blast in Game 1 of the Wild Card Series. Former Padres Hunter Renfroe and Margot each got a start in right in the Wild Card Series and each hit a homer. But Renfroe's .645 OPS this season was a disappointment.
Advantage: Yankees
Designated hitter
Giancarlo Stanton once again had a frustrating, injury riddled year, and he wasn't driving the ball upon his mid-September return. But then he destroyed two baseballs in the Wild Card Series -- a 116.1 mph shot in Game 1 and a 109.7 mph blast in Game 2. Even when not totally up to full speed, he can absolutely feast on fastballs. The Rays primarily use Yoshi Tsutsugo here, and he's had some leadoff opportunities of late. He had an uninspiring .197/.314/.395 slash in his first season in the States.
Big advantage: Yankees
Rotation
All right, here's where it gets really interesting. Because remember: There are no off-days in this round this year. So that's (up to) five games in five days, and the history of bringing back aces on short rest is … suspect. Though he might well be asked to do that this year, Cole's yet to be asked to do that in his postseason career. So while he is a proven October force (2.60 ERA, .180 average against in 72 2/3 innings) and has been on a roll since being paired with Higashioka, his impact here could be relatively limited. After Cole, the Yankees' rotation is not ironclad. Masahiro Tanaka often elevates his game in the postseason, but he had some struggles in Cleveland in the Wild Card Series. J.A. Happ finished the season strong (2.34 ERA in last seven starts), and Deivi García had some flashes of brilliance in an uneven rookie campaign (4.98 ERA).
Either member of the Rays' terrific one-two punch of Blake Snell (5 2/3 shutout innings, nine strikeouts in Wild Card Series) and Tyler Glasnow (two runs over six innings with eight strikeouts) is capable of hanging with Cole. They had two of the four highest whiff rates on breaking balls of any pitcher in baseball this year. Charlie Morton had an injury marred 2020 (4.74 ERA) but finished the year with his two strongest starts of the season. Ryan Yarbrough would probably get the ball in a Game 4, on the heels of a solid season (3.56 ERA, 119 ERA+), and 24-year-old rookie Josh Fleming (2.78 ERA in 32 1/3 innings) would be an enticing option in a Game 5 if the Rays don't go with a short-rested starter or bullpen plan. Cole is Cole, but the Rays are deeper here.
Advantage: Rays
Bullpen
If we're talking name recognition, it's Yankees all the way. But Zack Britton's left hamstring issue, Aroldis Chapman's diminished velocity, Adam Ottavino's 5.89 regular-season ERA and Tommy Kahnle's absence plant seeds of scrutiny. The Yanks' relievers ranked ninth in the AL in ERA and strikeout rate and 10th in walk rate.
The Rays, meanwhile, run out the lesser-known likes of Nick Anderson, Pete Fairbanks, Chaz Roe and Diego Castillo. But those four combined for a 1.95 ERA this year while striking out nearly one-third of batters faced. Anderson has struck out an absurd 49.3 percent of batters faced since joining Tampa Bay midseason 2019. The Rays just roll out arms, arms, arms. Or as Cash famously put it in a not-so-veiled threat to the Yanks, "I can roll out a whole damn stable of guys that throw 98 mph."
Advantage: Rays
Prediction: The Rays' roster functions so well, with late-inning options aplenty -- both on the pitching staff and the bench. They are a worthy No. 1 seed. But as explained elsewhere, a healthy Yankees team has a lineup that can overpower even the best pitching staffs (we saw that in the two-game sweep of Cleveland). That's going to happen again, with Cole taking the ball on short rest in Game 5 and pitching New York back into the AL Championship Series.