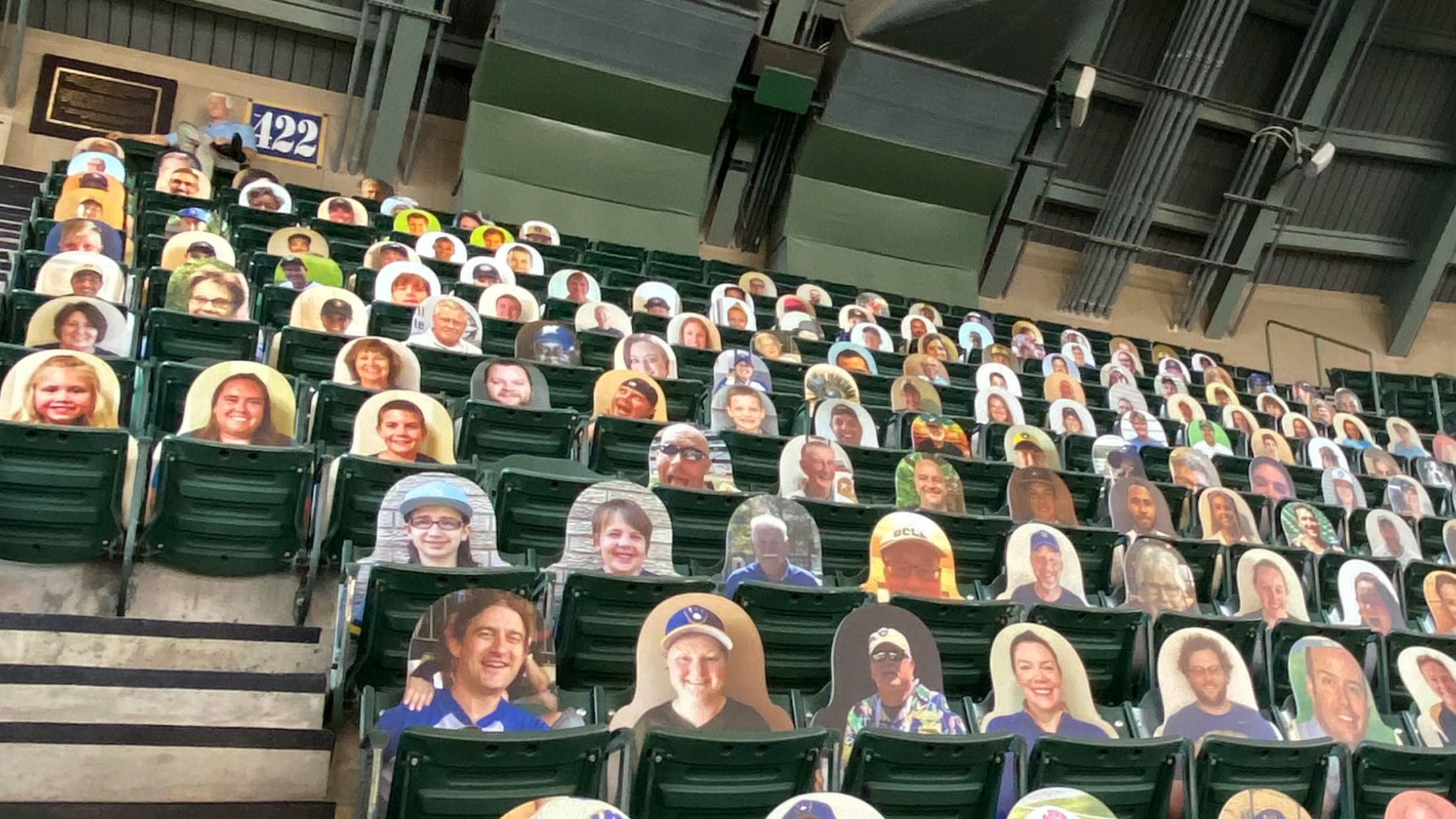 Fans are juuuust a bit outside the ballpark to start the season, but you can still claim a seat for your virtual stand-in!
For just $50, fans can upload an image and secure a Uecker Seat for their very own cutout. A portion of the proceeds to benefit Brewers Community Foundation.
This opportunity is limited, so buy yours today!
The cutouts will be placed in the stands for Brewers 2020 home games following production, but the Milwaukee Brewers Baseball Club reserves the right to move/remove any or all of the cutouts at its own sole discretion for any reason or no reason at any time without notice or liability to you.
Now pooches and other pets can get in the action, too, with our Pets in the Park section, in conjunction with Wisconsin Humane Society.
To get the best photo of your pet:
Take the photo at the same level as your pet, so you're not looking down.
Have your pet sit up versus laying down.
Avoid backgrounds that are similar in color to your pet.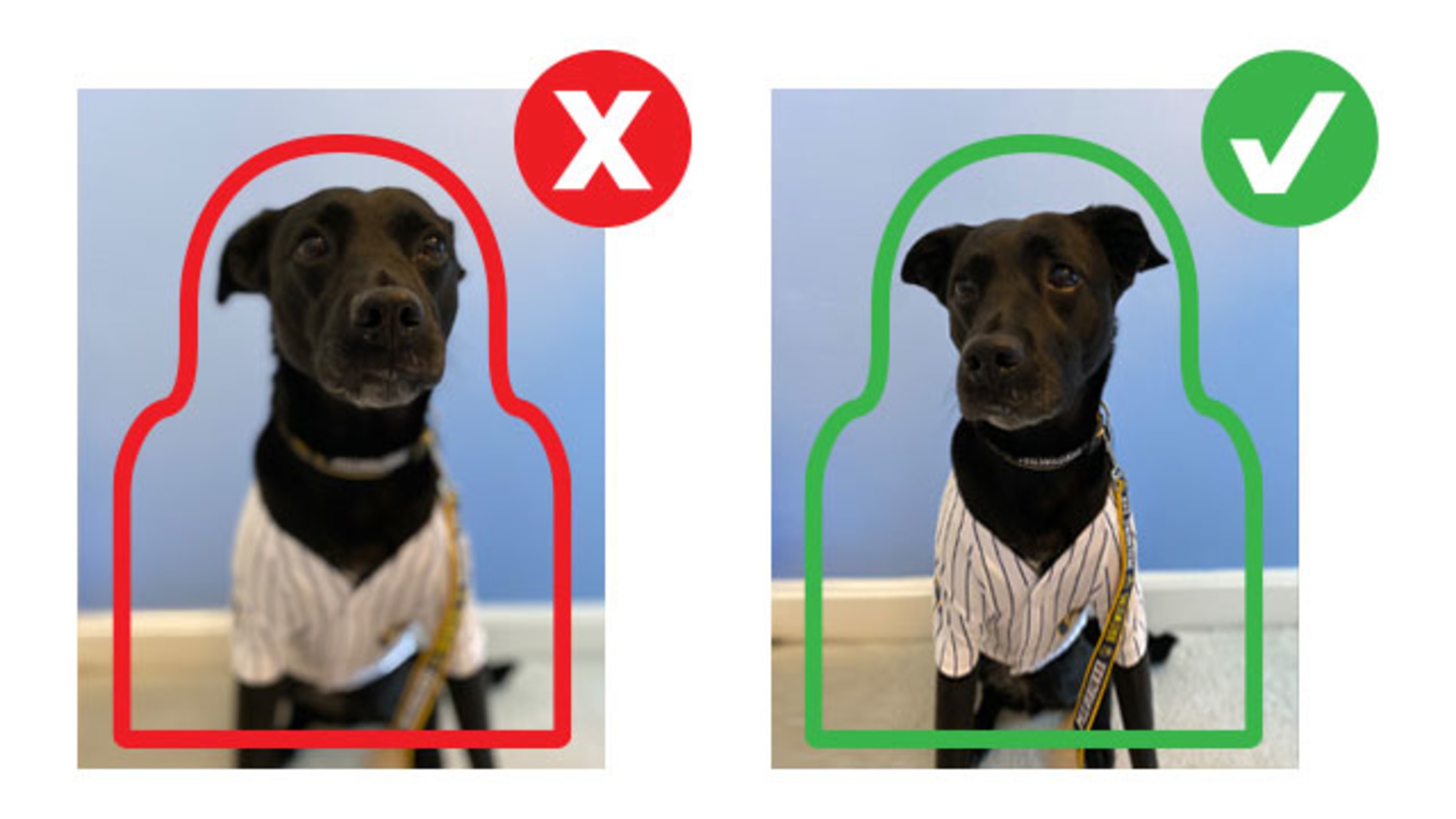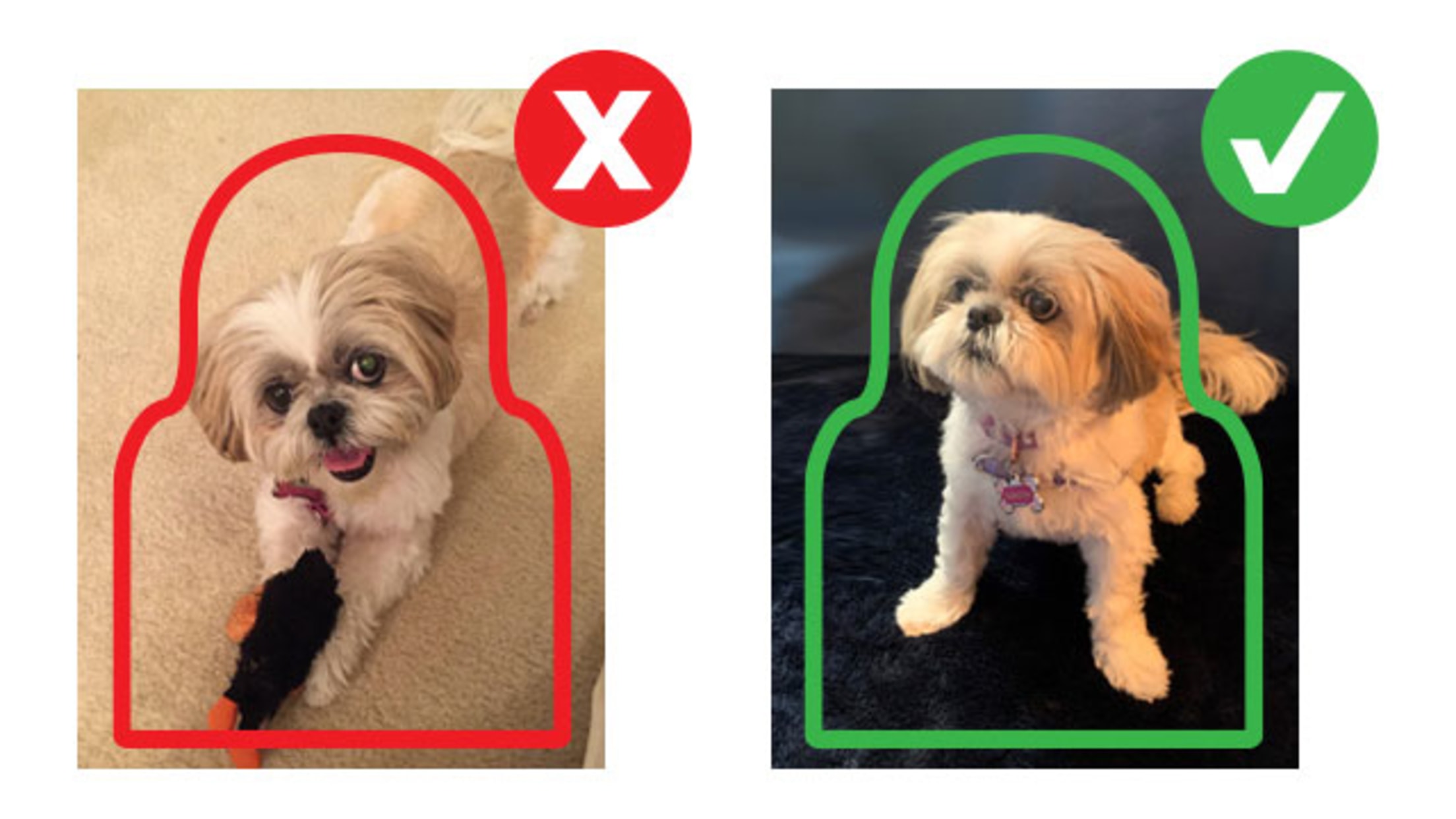 Please be sure to remove any visible personal identification in your photo such as name or phone numbers that might appear on on collar/tags.
Guidelines for Uploading the Perfect Photo
CHOOSING WHAT TO WEAR:
A shirt color on a same color background will make you look like a floating head.
Wearing a hat too low will cast a shadow on your eyes and conceal your face.
If you want to wear a hat, make sure there is a good source of light in front of your face.
Team colors and jerseys are encouraged!
If you wear glasses, try tilting or angling your face to avoid glare on your glasses. Avoid using the flash, as well.
SELECTING A BACKGROUND:
Avoid backlighting -- don't stand in front of a window or a door with your back to them.
Keep personal or private information off of the walls or objects behind you. We won't remove backgrounds from these photos.
For best results use a solid-color background -- use a sheet or blanket if you don't have a wall that will work.
SNAPPING THE PICTURE:
Have someone else take your picture. Selfies don't crop well.
Photos taken by smartphones should work. When submitting the photo, make sure it is as large as possible. Don't compress it.
Include some space around your head and shoulders so that your body is not chopped off.
Stand 3-4 feet away from the camera/phone, and have the photo taken at your eye level.
Photo should be taken in vertical (portrait) format.
Holding a glove, ball, foam finger, etc won't show up if it's beyond your shoulders.
CROPPING YOUR PHOTO:
Make sure your arms are inside the right and left edges of the frame.
Crop so that the base of your neck is at the center of frame.
Maintain a 3:4 ratio.
UPLOADING A PREEXISTING PHOTO OR SCAN OF A PHOTO:
Preferred file size is 2448px X 3264px or (34x45in) at a 72 DPI. The cutout at full size is roughly 2 ft by 3 ft. Smaller files may appear blurry and not as crisp.
To check the file size, right click the photo in your finder window.
For photos with multiple people, please crop out the fan so that the base of the neck is at the center of the frame.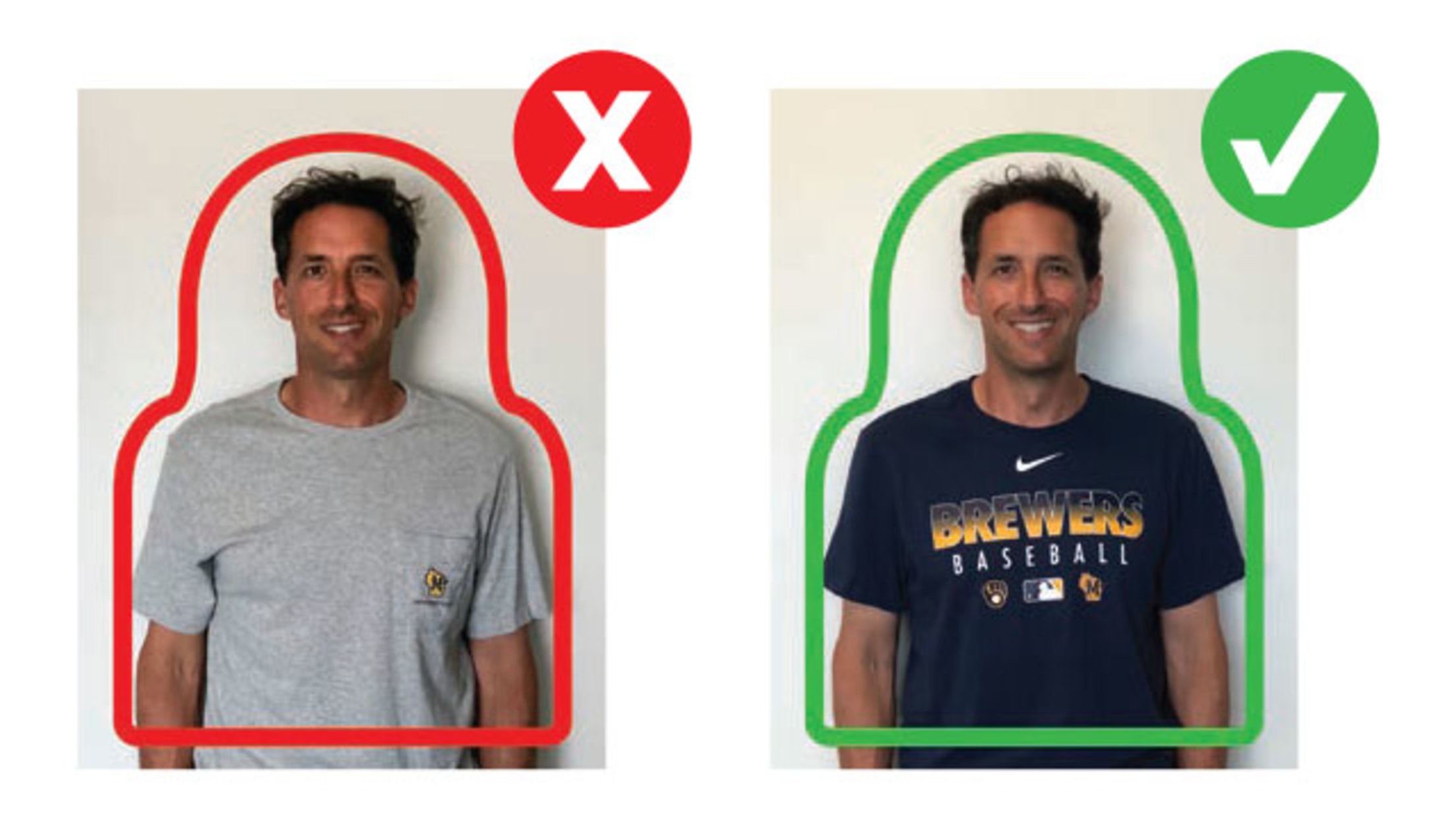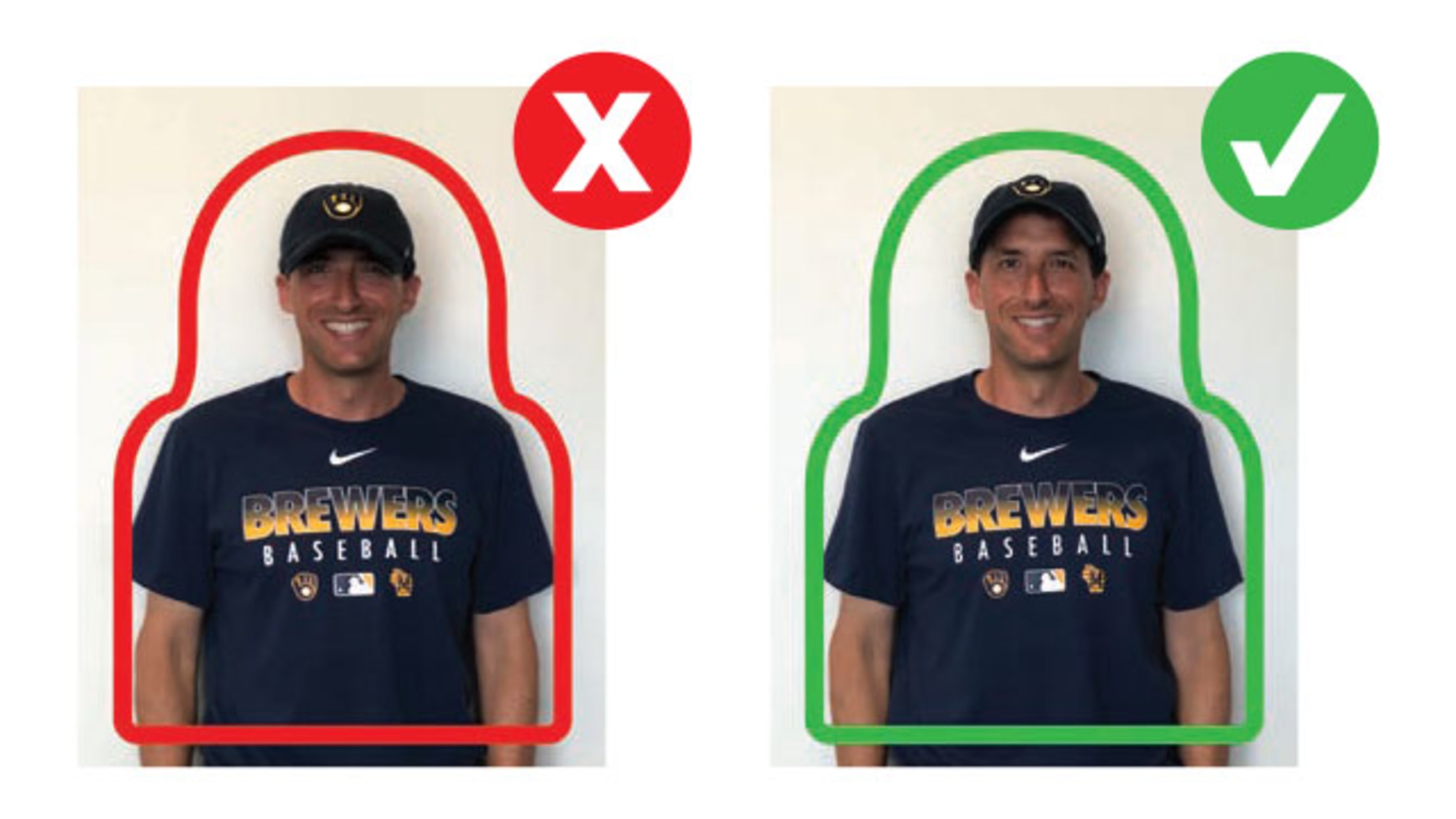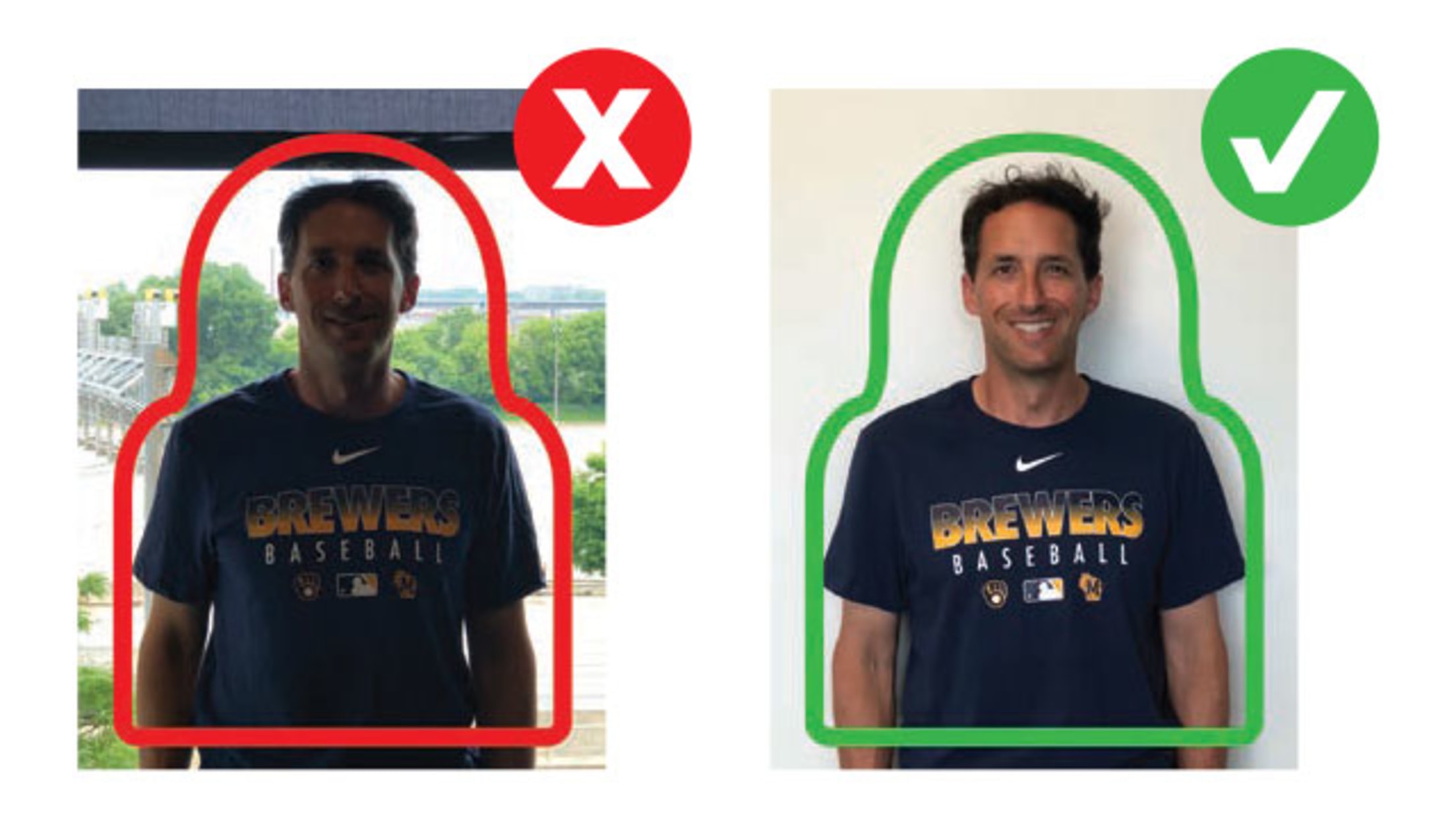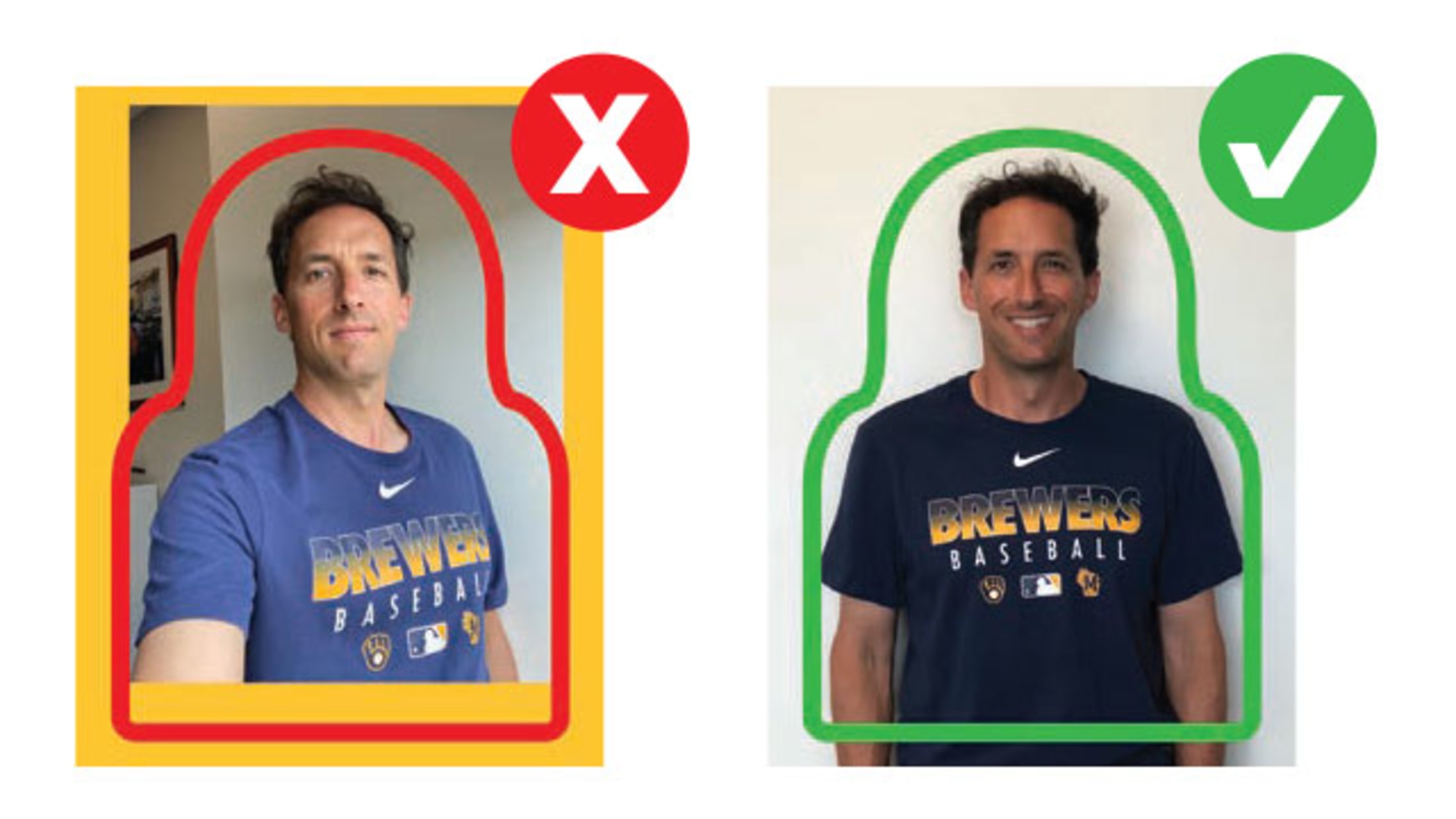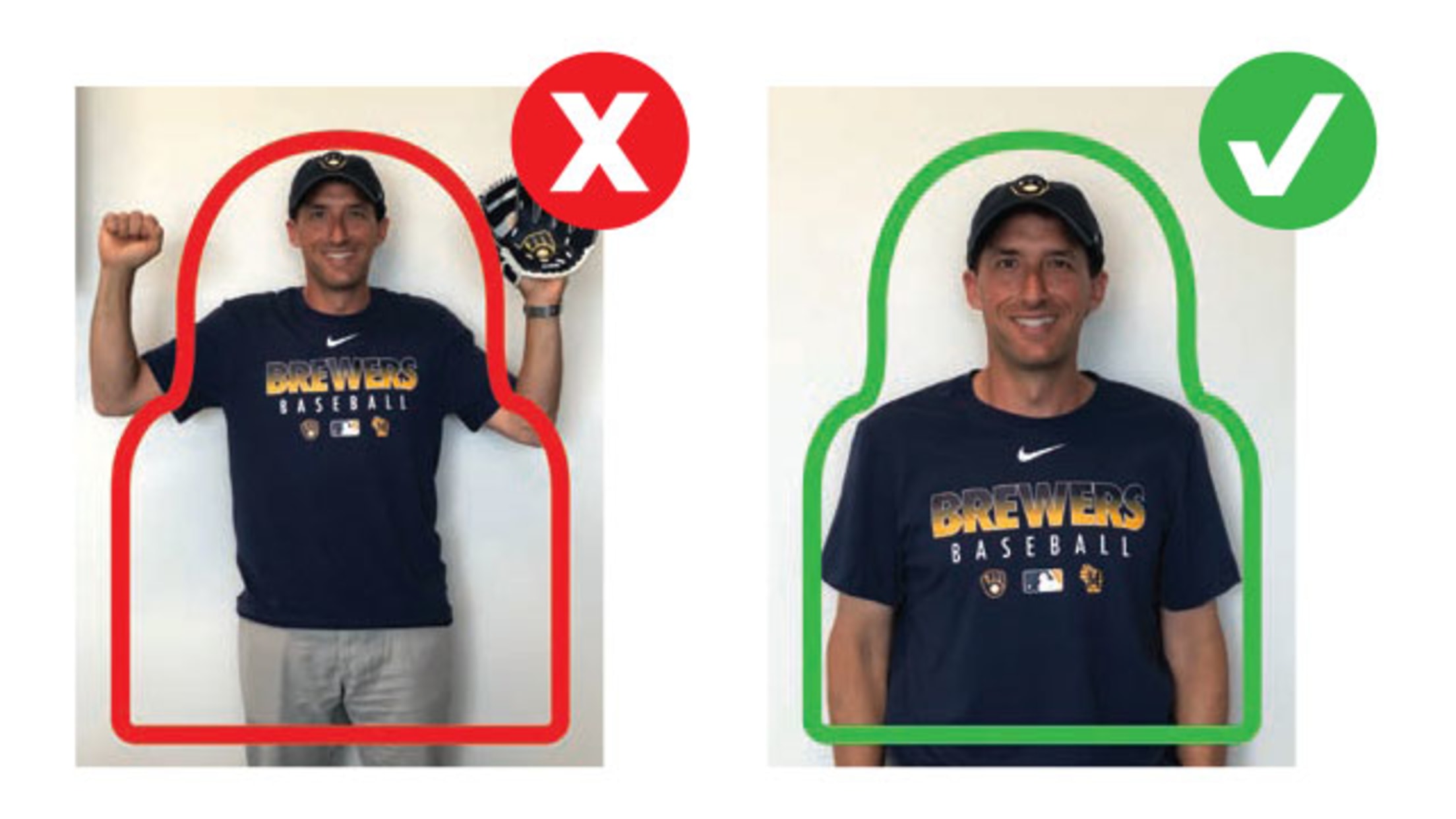 The Milwaukee Brewers Baseball Club reserves the right to reject any photo for any reason. If your photo is rejected, a Brewers staff member will contact you about obtaining a new photo. If you are unable to provide an approved photo, you will receive a full refund.
Cutout Crew Q & A
Q: I purchased a cutout for the 2020 season. When can expect to see my cutout on the website "cheering" on the Brew Crew from Miller Park?
A: From point of purchase, photos and names are logged, with the images sent to a local printer for production. Approximately 2-3 days later, the cutouts are delivered to Miller Park. Thereafter, staff installs the cutouts on the Terrace Level in/around the Bob Uecker statue in section 422. Once installed, the cutouts are photographed and loaded onto our website. Typically, from point of purchase to install, it takes approximately 10 business days to get the cutouts secured in the seats and ready to cheer on our Crew.
Q: I was not able to add the name of the "fan" when I purchased this as a gift. How do I get their name on the cutout?
A: The name of the "fan" is not printed on the cutout. The name of the individual who purchased the cutout is noted in the bottom left corner. This name is not visible on the website or during any television broadcast.
Q: I am unsure if the photo I submitted met the proper criterion. Will someone contact me?
A: If the photo that you submitted for the Cutout Crew did not meet the proper criterion, a representative will reach out to you with any corrections that need to be made. Please refer to the "guidelines" portion of this page.
Q: Will I receive a proof of my photo submission?
A: Guests who have purchased a cutout will not receive a cutout proof. If your submission did not meet the proper guidelines, a representative will contact you with updates to be made. You will, however, be able to view your cutout in its specific seat. All photos are uploaded to brewers.com/cutoutcrew as they become available.
Q: Will my cutout be shown during a live Brewers broadcast?
A: There is no guarantee that your Cutout Crew image will be shown during a televised Brewers broadcast. All of the cutouts are placed on the Terrace Level of Miller Park, in/around Section 422 – the location of the Bob Uecker statue. The players can see the cutouts "cheering" from that level. As with video (whether on the scoreboard or on our broadcast) during games played in front of fans, the capturing of our cutouts on our broadcast is not guaranteed; and, when there is video, the shot is not choreographed in advance.
Q: Will my cutout be mailed to me at the conclusion of the 2020 season?
A: We will not be mailing cutouts via U.S. Mail. The Milwaukee Brewers will decide at the conclusion of the 2020 season as to if or how the cutouts will be distributed.
Find Your Cutout
The fans are starting to pour in -- check out the photos below and find yourself among the Cutout Crew crowd!