JOIN US IN THE GARDEN AT ORACLE PARK
In 2014, the Garden at Oracle Park was created through a partnership between Bon Appétit Management Company and the San Francisco Giants. It serves to inspire and educate fans of all ages about sustainability, urban farming, and healthy eating. The two bistros located inside the Garden, Hearth Table and Garden Table, offer a healthy menu featuring fruits and vegetables picked fresh from the Garden. We invite you to explore the aeroponic towers and garden beds in this one-of-a-kind space and enjoy garden-fresh meals at the bistros and garden-inspired beverages at the bar. The Garden is open on game days to all ticket holders approximately two hours before first pitch through the end of the game. Additionally, the garden is available to rent for pre-scheduled tours and special events, based on availability.
Beyond providing a unique food experience within Oracle Park, the Garden serves as a living, learning classroom that encourages children to live healthier, more active lives. Through hands-on activities, children learn about the importance of healthy eating, see first-hand where food comes from and how it grows, and roll up their sleeves for a cooking class alongside Bay Area chefs and educators throughout the year.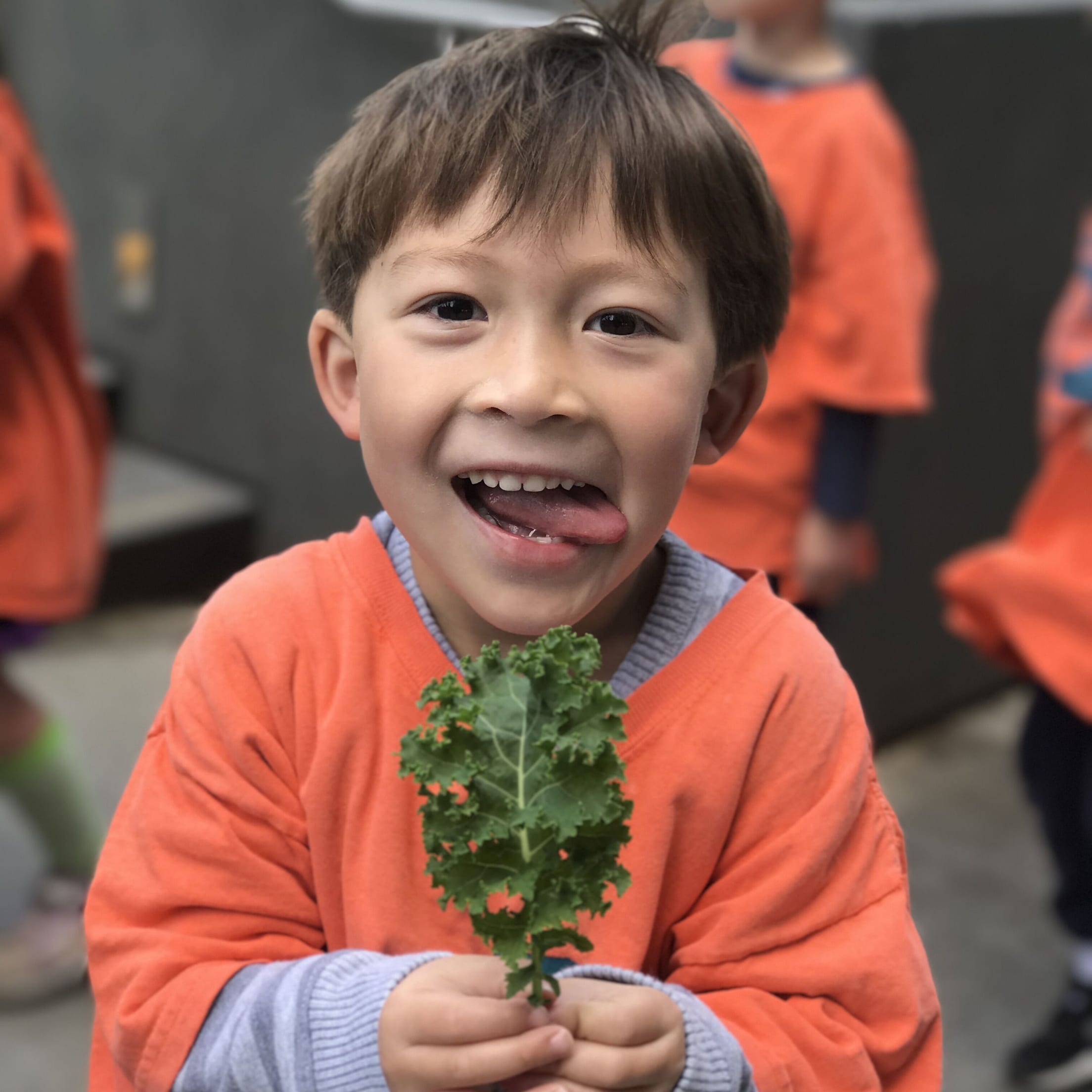 KIDS IN THE GARDEN
The Giants and Bon Appétit believe that fresh, delicious food is a powerful teaching tool. Through the outdoor culinary education program, children develop a deeper understanding of gardens, nutrition, and cooking and the overarching connection between what they eat and their health and wellbeing.
"We're like real chefs right now. It's my dream come true!"
- YMCA youth
"I learned that gardens are important because they make us healthy and strong."
- Boys & Girls Club youth
"I'm thankful that you taught us how to cook. Now I can cook for my family!"
- Junior Giants youth
"Now I like fruit for dessert more than candy."
- Hamilton Families youth
CONNECT WITH US
For questions or more information on The Garden at Oracle Park and its various programs please contact [email protected]. We look forward to hearing from you!