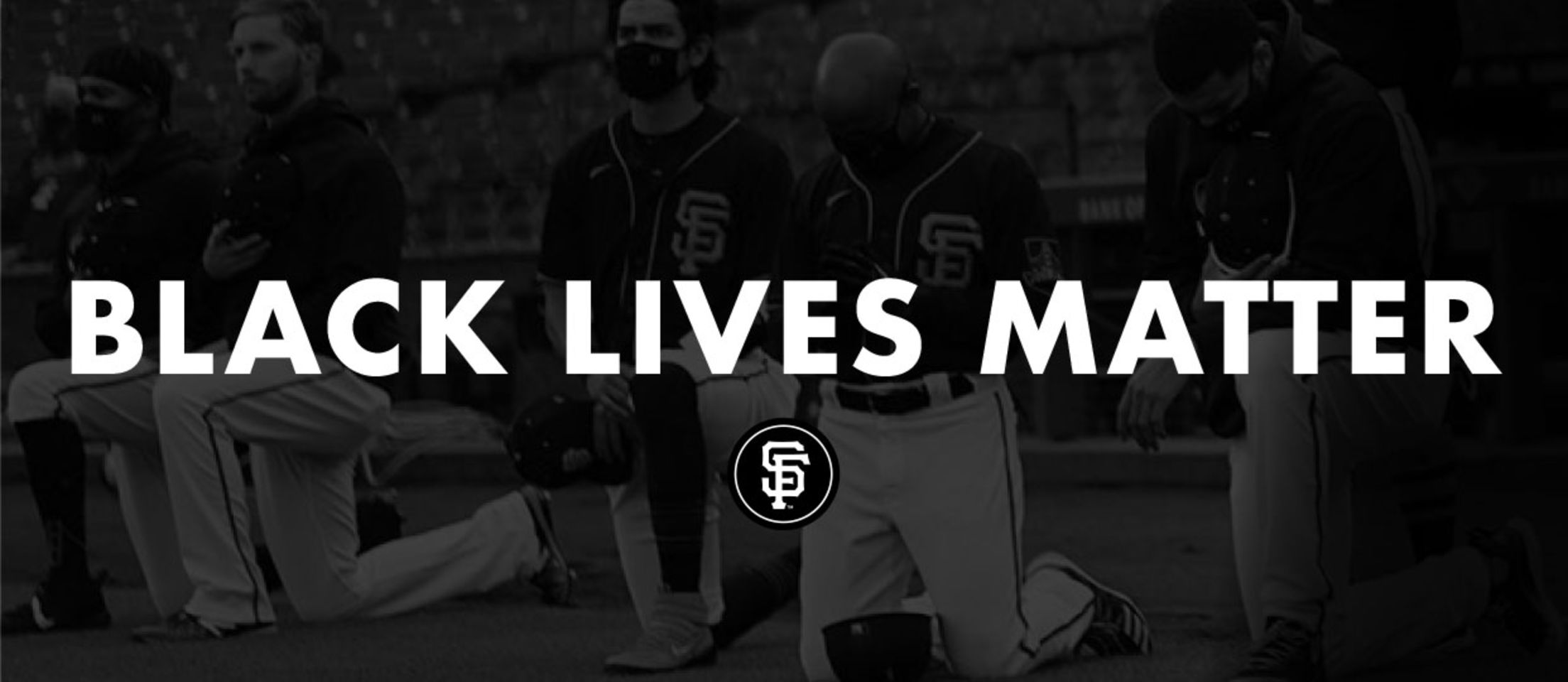 BLACK LIVES MATTER
We say Black Lives Matter and display Black Lives Matter at Oracle Park to remind us all to listen, to learn, and to stand in solidarity with the Black community in the fight to be seen, heard, and equal.
We do not view Black Lives Matter as a political issue, but rather a calling to remain active in the fight to eliminate systemic racism.
We stand unified across MLB in support of The Players Alliance, our coaches, and players who are speaking up in support of the needs of the Black community.
We see it as everyone's responsibility in the front office to ensure the San Francisco Giants become a more diverse, equitable, and inclusive organization.
---
The Giants were proud to partner with Stanford Talisman as their performance of "Lift Ev'ry Voice and Sing," the Black National Anthem, was included in the pre-game Opening Day ceremony at Oracle Park.
To learn more about Stanford Talisman or to watch their moving version of "Lift Ev'ry Voice and Sing," visit www.stanfordtalisman.com.
Resources
The San Francisco Giants encourage fans to reflect on where you personally stand on racism and what you choose to do to make our workplaces, our communities, and our world free of hatred and racial injustice. In this space you will find a variety of resources, curated in hope of provoking thoughts, encouraging conversations, and deepening our understanding of what social justice means to each of us.
Additional Resources
The Players Alliance: More than 100 Black current and former professional baseball players, united to use their collective voice and platform to create increased opportunities for the Black community in every aspect of the game and beyond.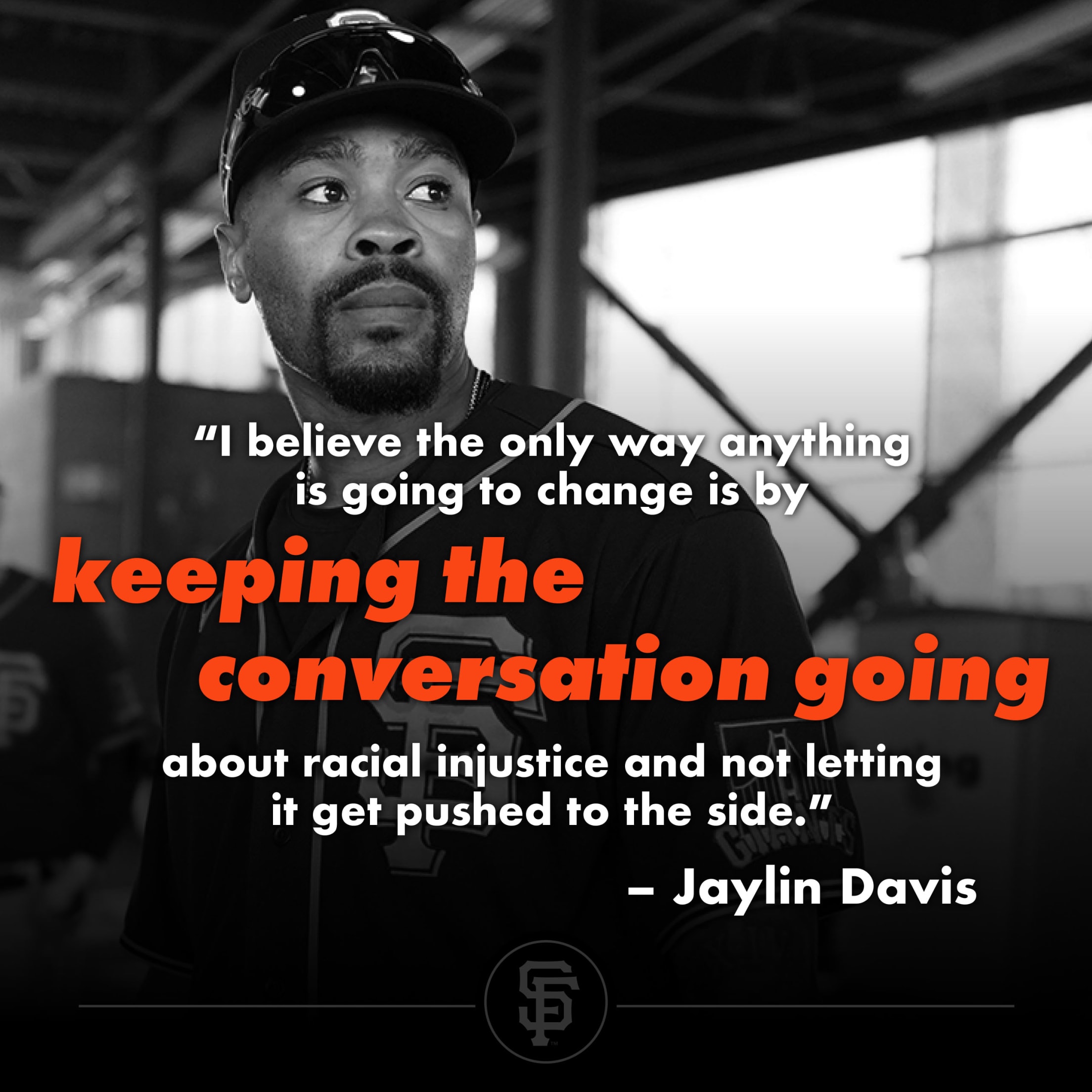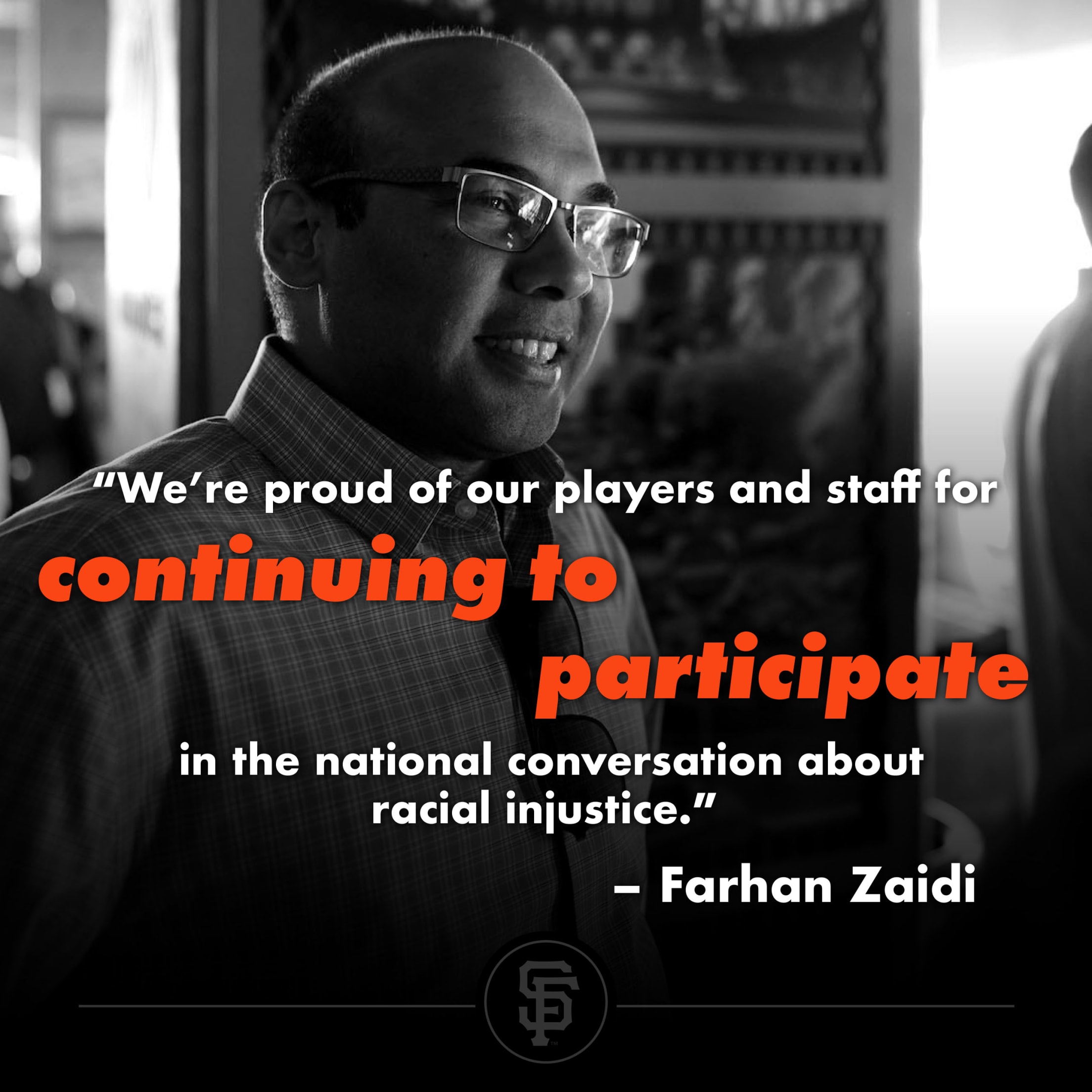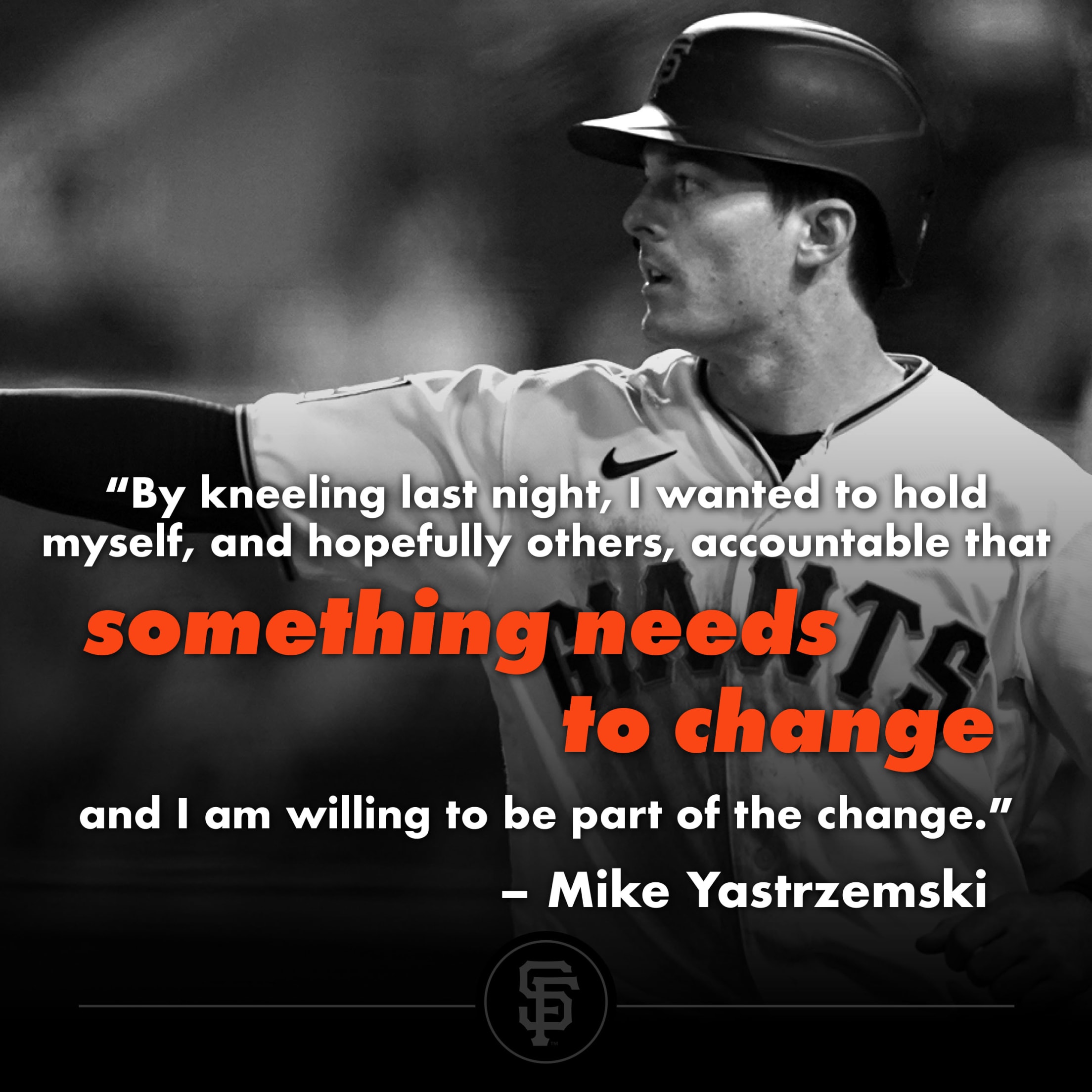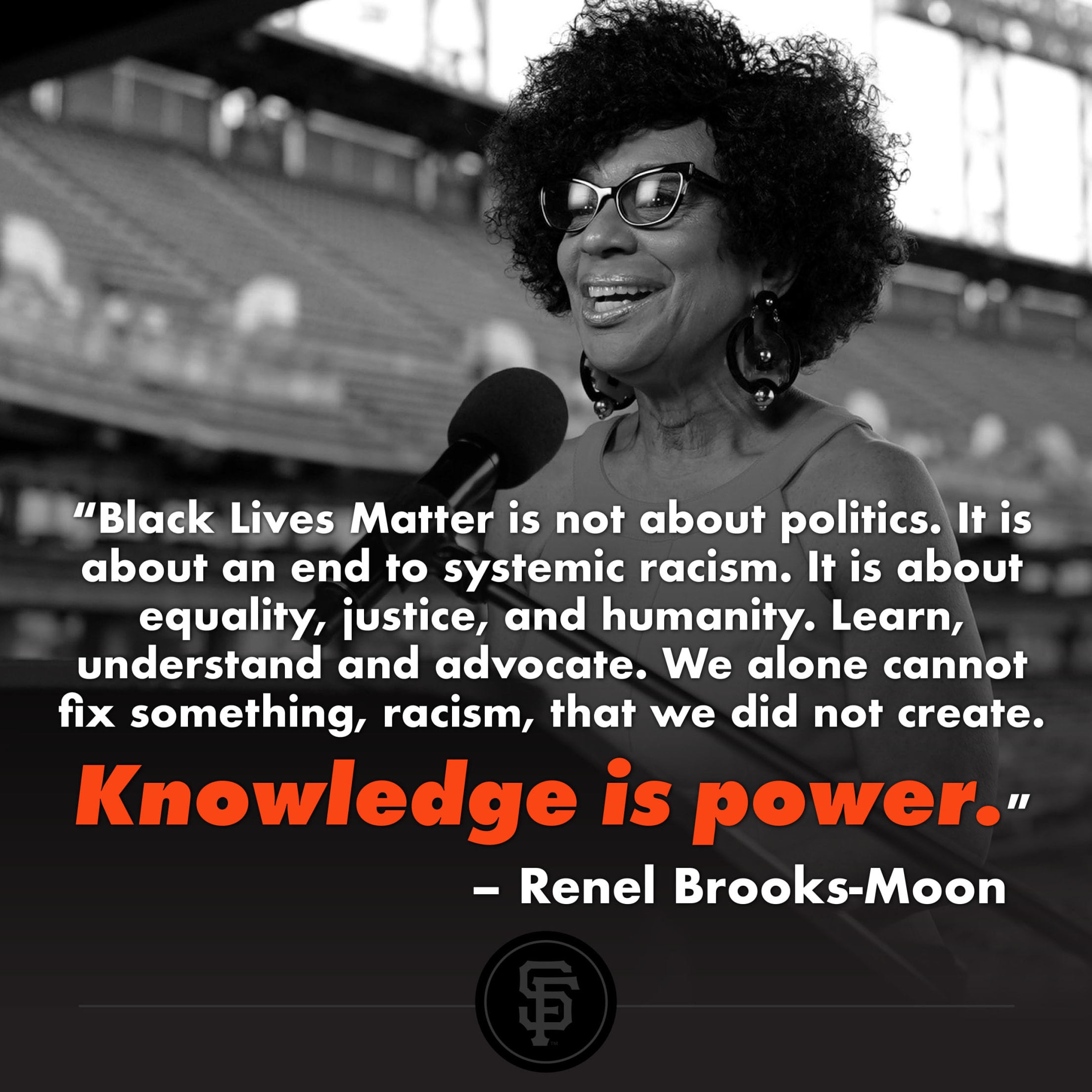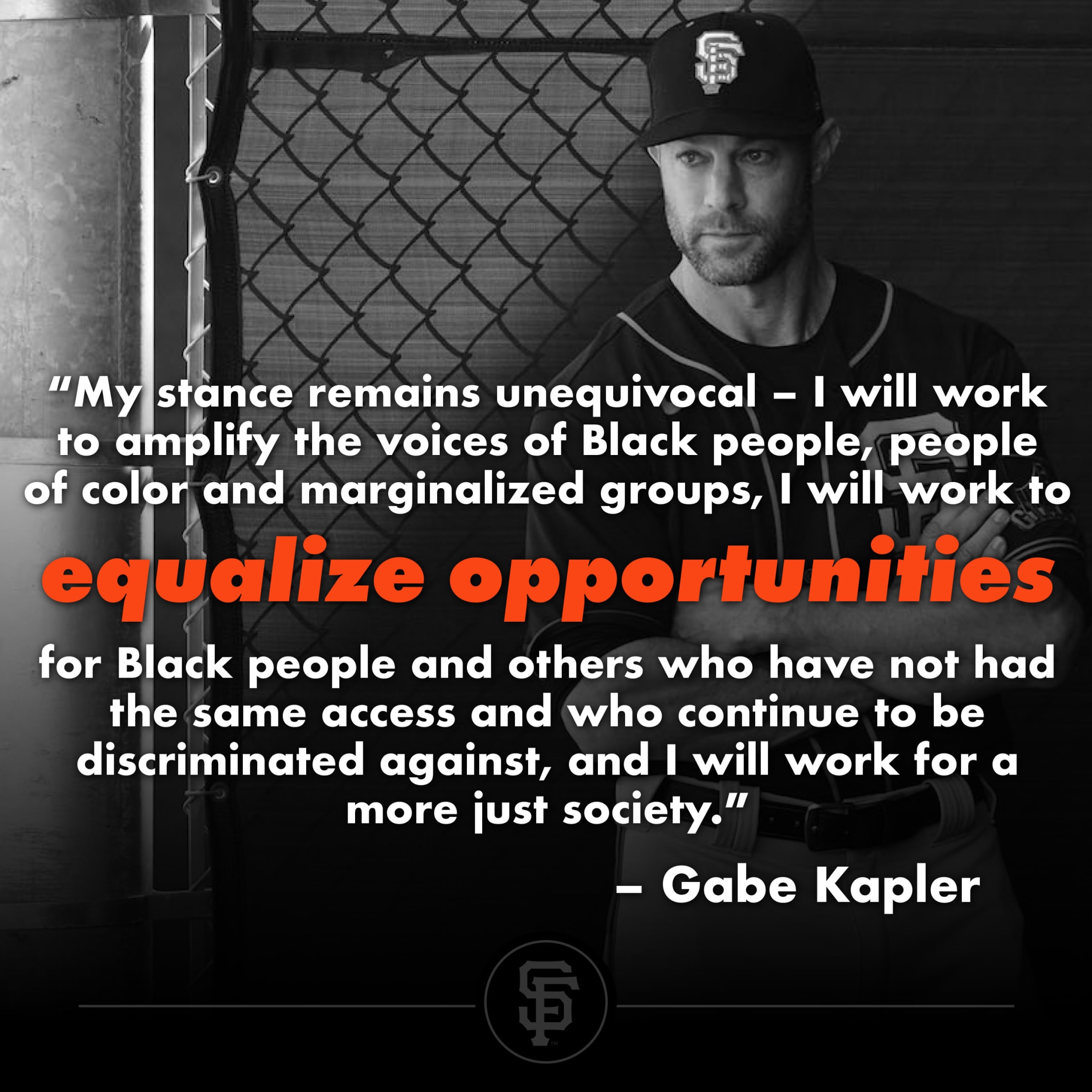 "The Stories That Are Hardest to Tell" by Jaylin Davis