Dee, Vogelbach need fans' All-Star support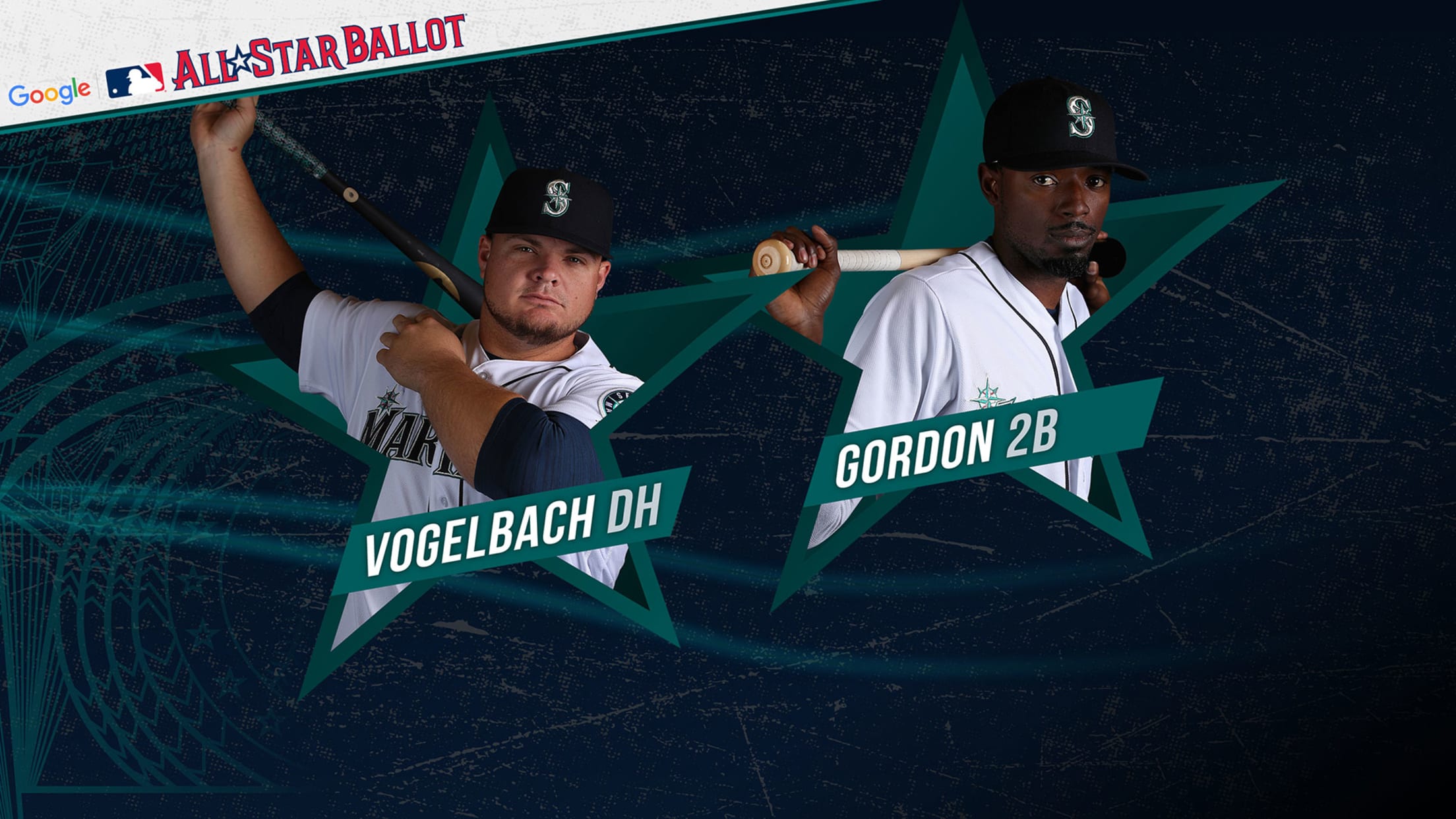 Read our FAQ on this year's revamped balloting format, which includes two phases of fan voting to determine the All-Star starters, and the ability to vote through Google Search. Now that American League home run leader Edwin Encarnacion is no longer with the Mariners, one growing question is who should
Read our FAQ on this year's revamped balloting format, which includes two phases of fan voting to determine the All-Star starters, and the ability to vote through Google Search.
Now that American League home run leader Edwin Encarnacion is no longer with the Mariners, one growing question is who should represent the club in the 2019 All-Star Game next month in Cleveland?
Two Mariners are in the top 10 at their positions in the latest Google MLB All-Star Ballot voting results, released Monday, with Dee Gordon ninth among second basemen and Daniel Vogelbach ninth at designated hitter.
• VOTE NOW: Google MLB All-Star Ballot
Vogelbach might be Seattle's best bet to be named to the AL team, as he's put up impressive power numbers in his first season as a regular starter, posting a .255/.391/.538 line with 17 homers, 40 RBIs and 47 walks in 66 games going into Monday's series opener with the Royals.
He's fifth in the AL in walks, seventh in home runs and on-base percentage, eighth in OPS with a .939 mark and ninth in slugging percentage.
The Mariners are already pushing for Vogelbach as a potential entrant to the Home Run Derby.
"I think everybody would love to see that," said Mariners teammate Kyle Seager. "He's got so much personality, I think that would come through in the Home Run Derby. But the guy can absolutely hit the ball a mile, too. So it would be entertaining, it would be fun and I think he'd make a pretty good run at it."
Gordon missed several weeks with a bruised wrist, but he has posted a .283/.311/.389 line in 50 games and is tied for seventh in the AL with his 13 stolen bases in 15 attempts.
The other Mariners position player who could be considered would be catcher Omar Narvaez, who has a .284/.364/.464 line with 10 homers in 58 games, though he didn't rank among the top 10 vote-getters at his position on Monday.
Fans may vote in "The Primary" at MLB.com and all 30 club sites, the MLB At Bat and MLB Ballpark apps up to five times in any 24-hour period. Fans in the US and Canada can also vote on Google Search for every position, or up to 17 unique players per day, by searching "MLB Vote" or the names of their favorite players. Primary voting ends at 1 p.m. PT on Friday.
The top three vote-getters at each position (including nine outfielders) per league will move on to "The Starters Election," which begins at 9 a.m. PT on Wednesday, June 26. The votes will reset for a 28-hour voting window that ends at 1 p.m. PT on Thursday, June 27. Starters for the 2019 Midsummer Classic will be unveiled on ESPN that night at 4 PT. The pitchers and reserves will be announced on Sunday, June 30, at 2:30 p.m. PT.
Then on Tuesday, July 9, during the 2019 All-Star Game presented by Mastercard, fans may visit MLB.com and the 30 club sites to submit their choices for the Ted Williams Most Valuable Player Award presented by Chevrolet.
The 90th Midsummer Classic, at Progressive Field in Cleveland, will be televised nationally by FOX Sports; in Canada by Rogers Sportsnet and RDS; and worldwide by partners in more than 180 countries. FOX Deportes will provide Spanish-language coverage in the United States, while ESPN Radio and ESPN Radio Deportes will provide exclusive national radio coverage. MLB Network, MLB.com and SiriusXM also will provide comprehensive All-Star Week coverage.
For more information about MLB All-Star Week and to purchase tickets, please visit AllStarGame.com and follow @MLB and @AllStarGame on social media.