The Washington Nationals are excited to begin our World Series championship defense when the 2020 60-game schedule starts on Thursday, July 23. Since the full impact of the coronavirus pandemic is still unknown, playing games in an empty ballpark is currently the best course of action to ensure the continued health and safety of our players, staff, employees, fans and community. As such, tickets for 2020 games at Nationals Park are not on sale, at least at this time.
We will continue to monitor ongoing events and evaluate best practices and precautions as recommended by public health experts. We will make an announcement when policy changes allow fans to attend games at Nationals Park once again.
For additional information, including Frequently Asked Questions, please click here.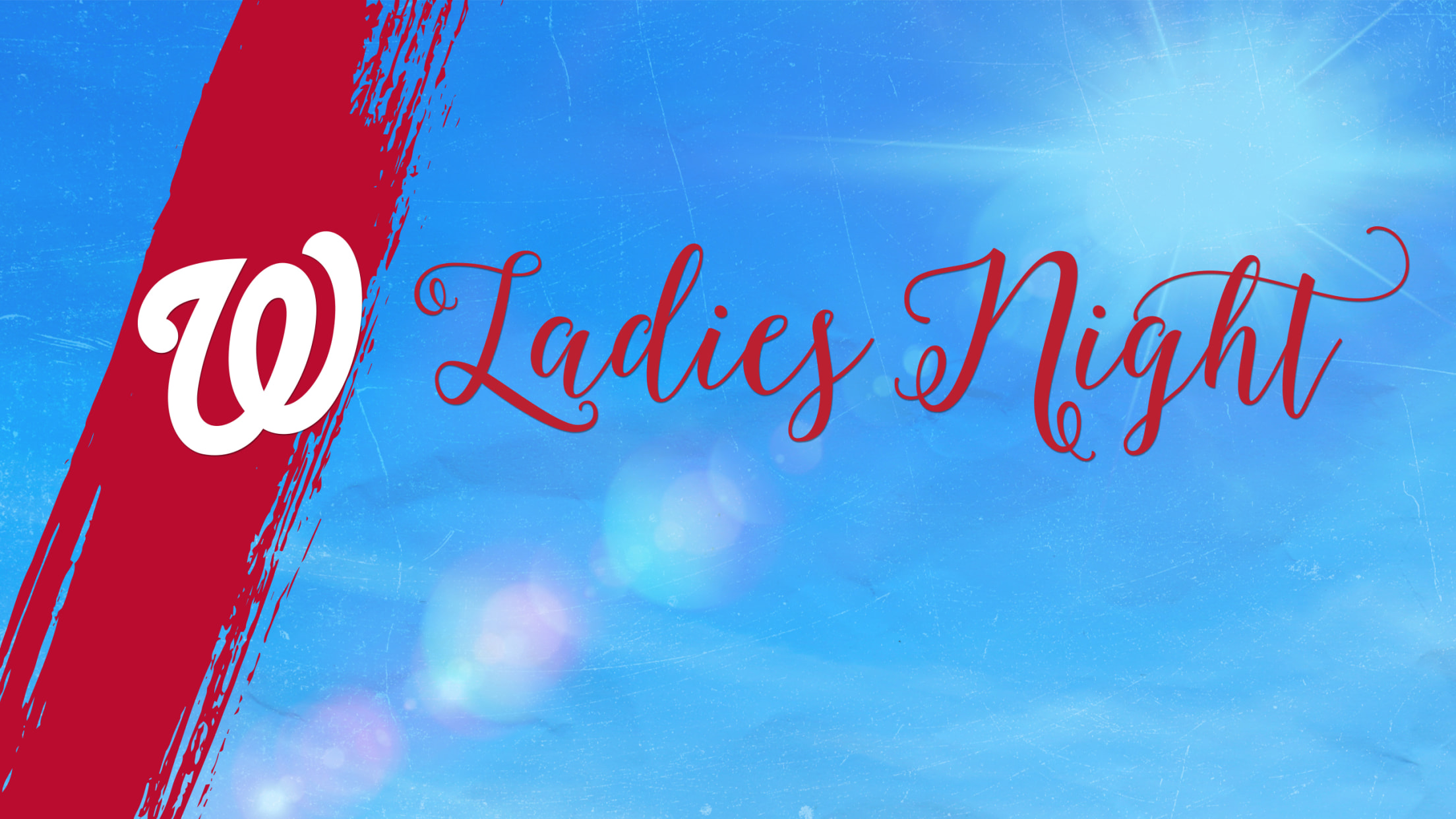 Join fellow female Nats fans at Nationals Park for Ladies Night. With the purchase of a special ticket, fans will enjoy a special pregame event and receive an exclusive Nationals giveaway!
The full information regarding Ladies Night, the pregame program and giveaway item pick-up will be emailed to all special ticket event buyers 24 hours prior to the game.
Ticket Prices:
Infield Box: $80
Baseline Reserved: $62
Outfield Reserved: $47
Scoreboard Pavilion: $37
This is a Special Ticket Event. To be eligible for any giveaway or experience associated with this promotion, special tickets must be purchased online from the link on this webpage prior to the event. Special tickets will not be available at the Nationals Park box office. Third party purchases will not include access to this event. Ticket brokers are not eligible for this offer. Tickets purchased via this offer shall not be re-sold. This promotion is subject to change without notice. All sales are final. There are no refunds, exchanges or cancellations.
Check out our Special Ticket Events Calendar to learn about our College Day Series, Military Branch Series, appreciation days, educational and faith-based events, party nights, and more! Many of these events include an exclusive giveaway or unique on-field experience.
Washington Nationals Bag Policy
Please note: Backpacks may not be brought into Nationals Park except as otherwise provided in the Nationals Bag Policy. For a complete list of permitted bags and details about the Binbox storage option please click the Read More button below.