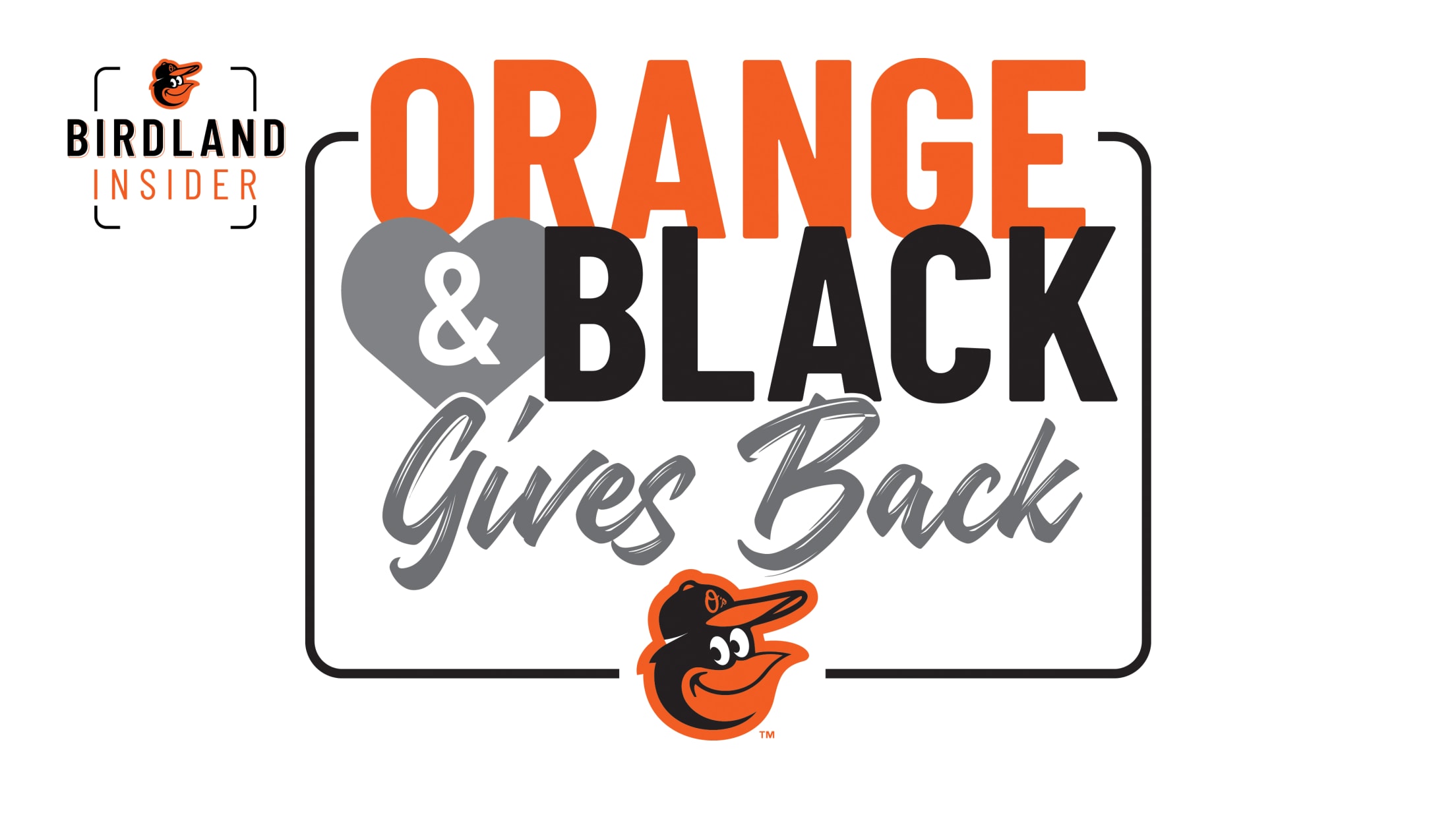 Scroll
Orioles players give back during crisis
Each season, Orioles players give back to the Birdland community by participating in charitable events, visiting schools, signing autographs to be auctioned and attending a wide variety of fan engagement opportunities. Players' charitable interests range from youth baseball and softball education to supporting mental and physical health to improving the lives of the most vulnerable in the Birdland community. For Major League Baseball, community engagement has looked very different over the past few months during the coronavirus pandemic, with most activities now taking place remotely.
While many planned events are on hold due to COVID-19, players have continued to stay engaged and find creative ways to give back to the community. Front-office employees and players are regularly provided with virtual volunteer opportunities, and many players have helped support community initiatives by sharing efforts on their social-media platforms.
Here's a look at how the Orioles are giving back to the community while staying safe at home.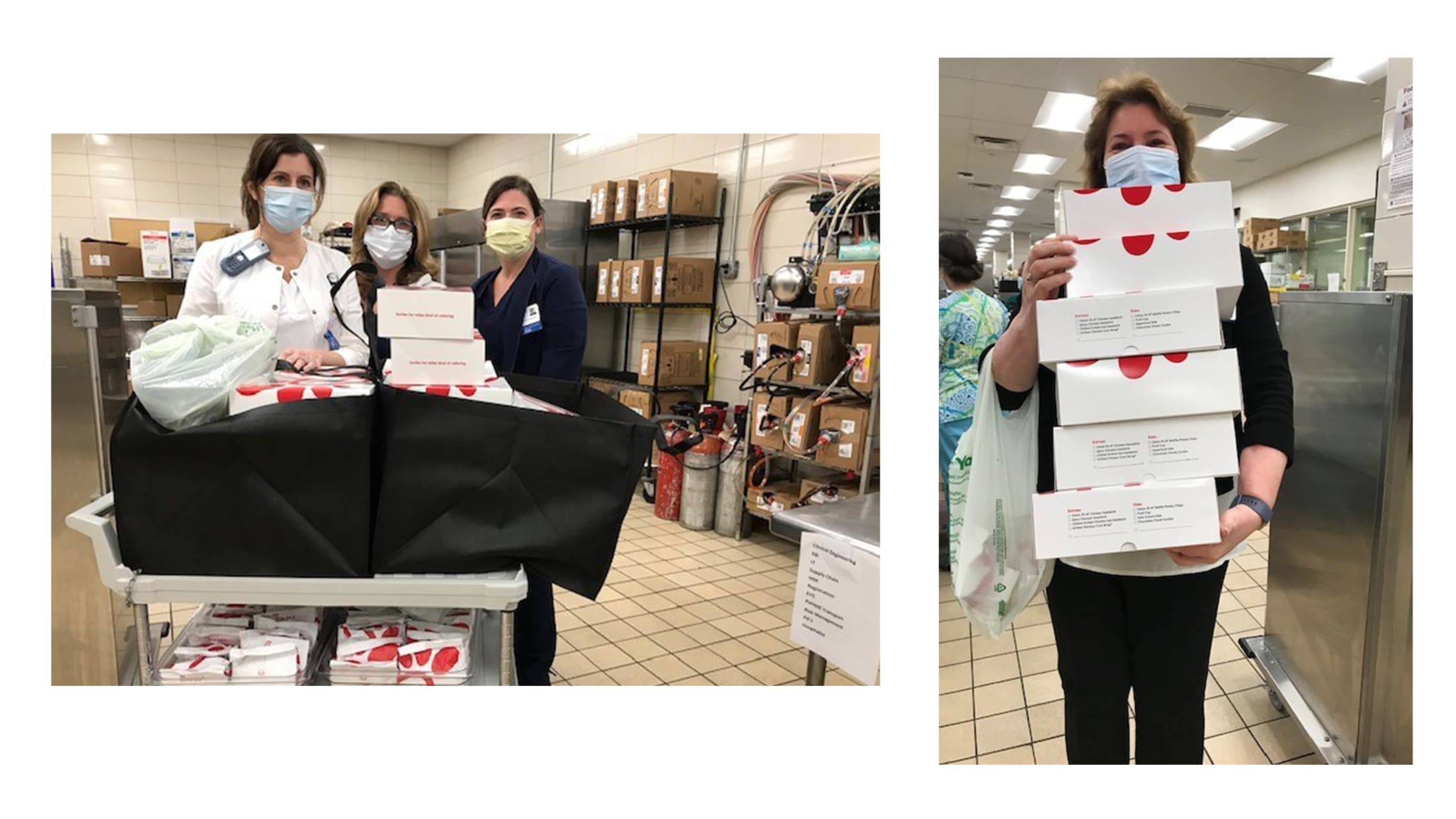 Meal deliveries
Orioles manager Brandon Hyde and general manager and executive vice president Mike Elias, along with Baltimore Area Chick-fil-A, made a joint donation of 645 meals to Medstar Harbor Hospital.
Hyde also delivered 50 Easter meals from Michael's on East in Sarasota, Fla., to Sarasota Memorial Hospital.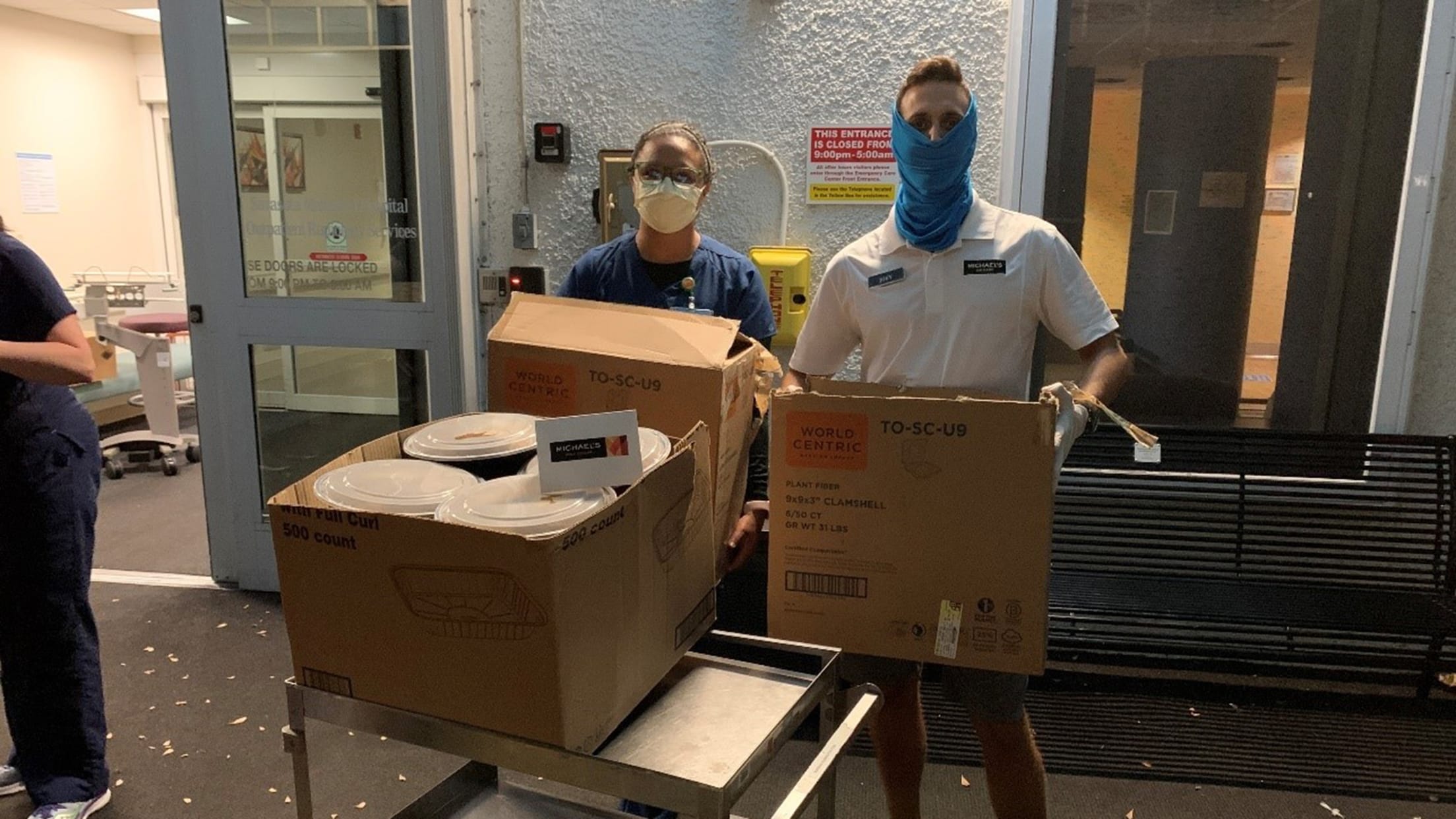 Chris Davis and his wife, Jill, donated meals to the staff at University of Maryland Children's Hospital to help celebrate what was scheduled to be Orioles Opening Day.
Richard Bleier delivered meals from Agliolios Italian Restaurant to nurses and doctors at Wellington Regional Medical Center in Palm Beach County, Fla. Bleier also donated 2,500 visors, which were used to make essential PPE for Florida hospitals.
Shawn Armstrong, Cedric Mullins, Asher Wojciechowski and Austin Wynns jointly donated meals to health professionals at John Hopkins Bayview Hospital. In an effort to support local businesses, the meals were prepared and delivered by Miss Shirley's of Roland Park.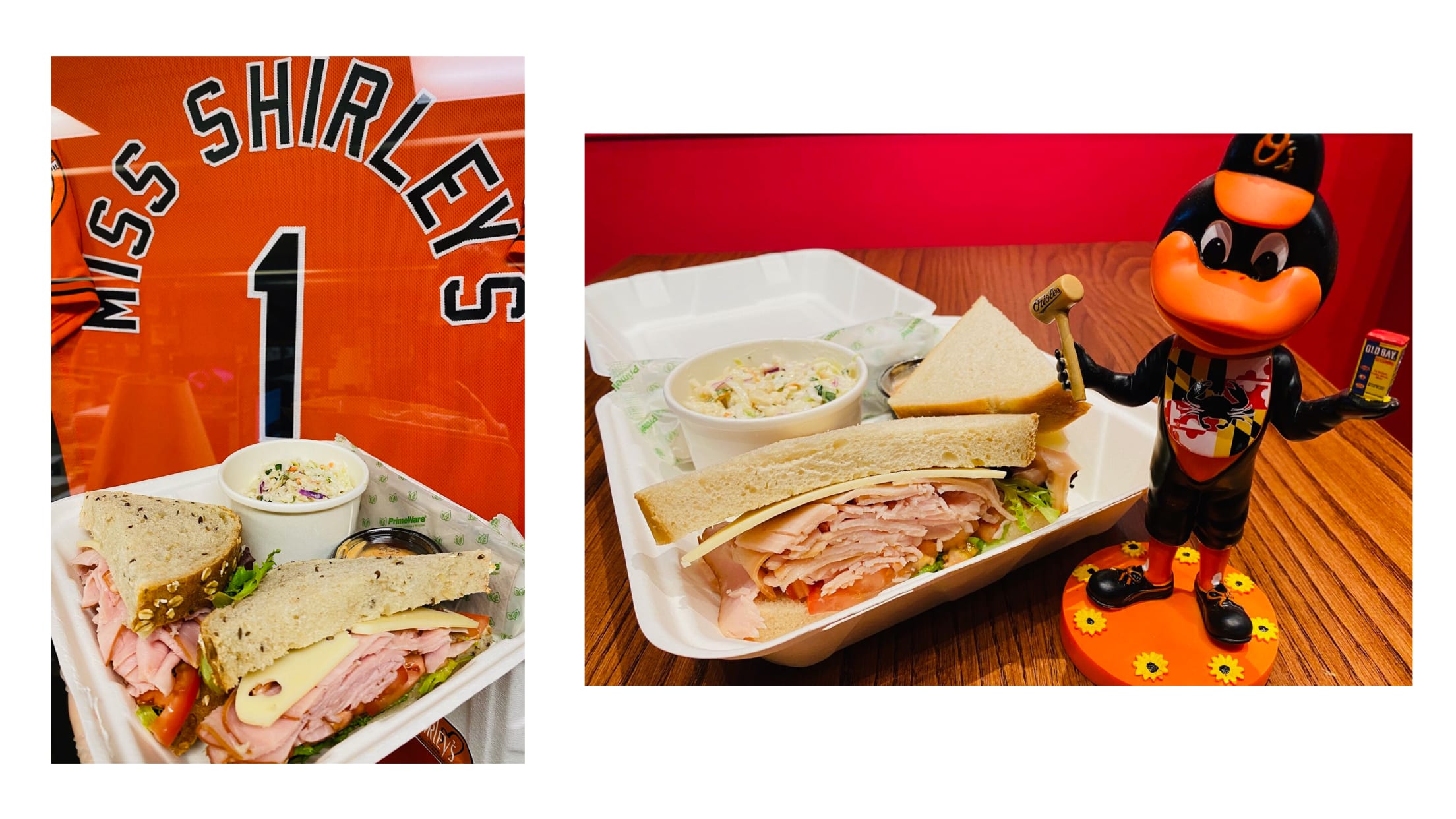 Trey Mancini also delivered meals from Miss Shirley's to the medical staff on the frontlines of COVID-19 at Johns Hopkins Hospital.
Thank-you notes and masks
Cole Sulser and his girlfriend, Dana Langshaw, have created thank-you cards for first responders and medical staff at UMD Medical Center and Lifebridge Health.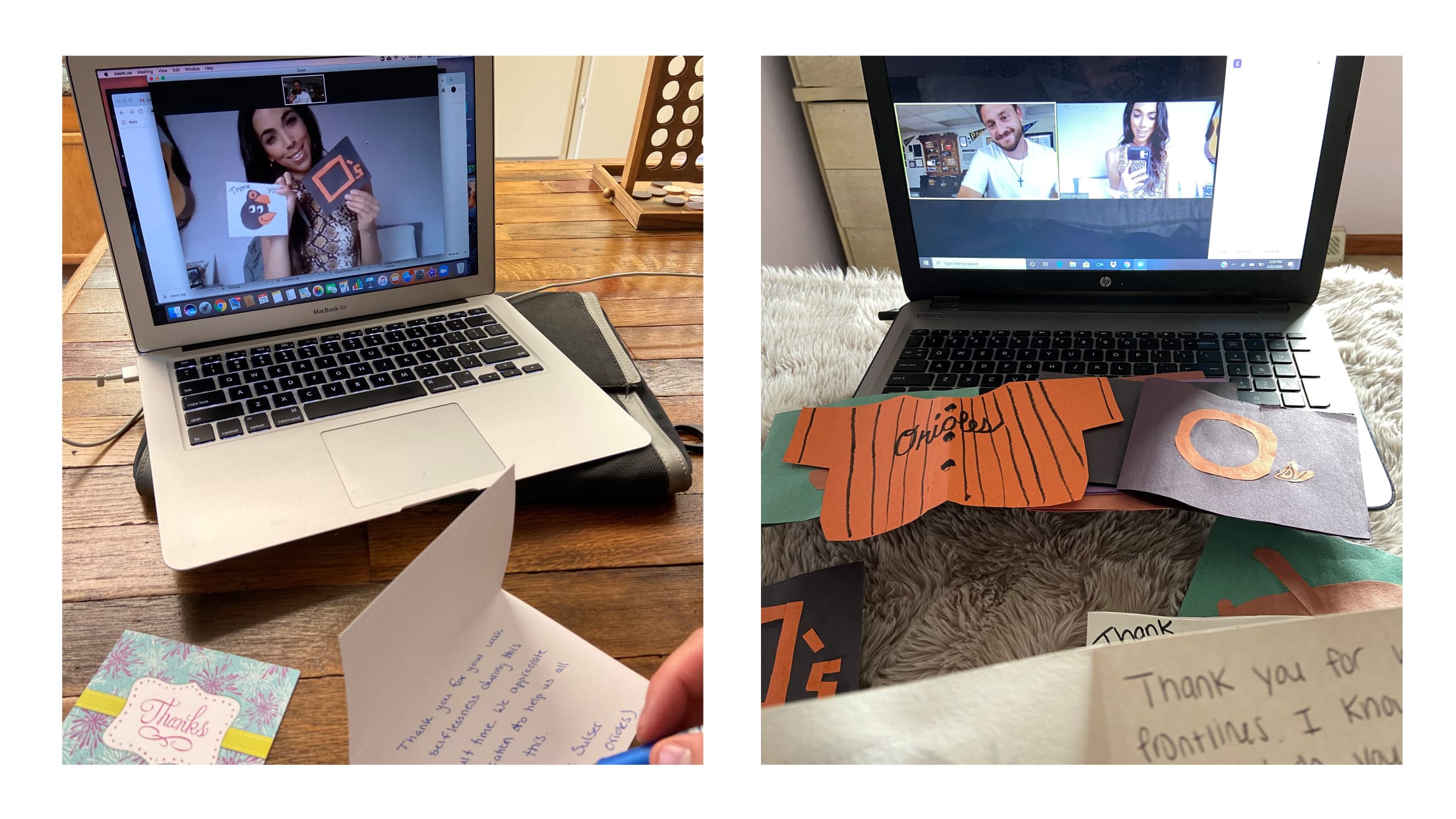 Evan Phillips and his fiancée, Liz Devita, purchased a sewing machine to create and donate masks for those in need. They have donated masks to homeless shelters and hospice care facilities in their hometowns of Philadelphia and Raleigh, N.C., as well as Baltimore, Sarasota, Houston and other areas in need.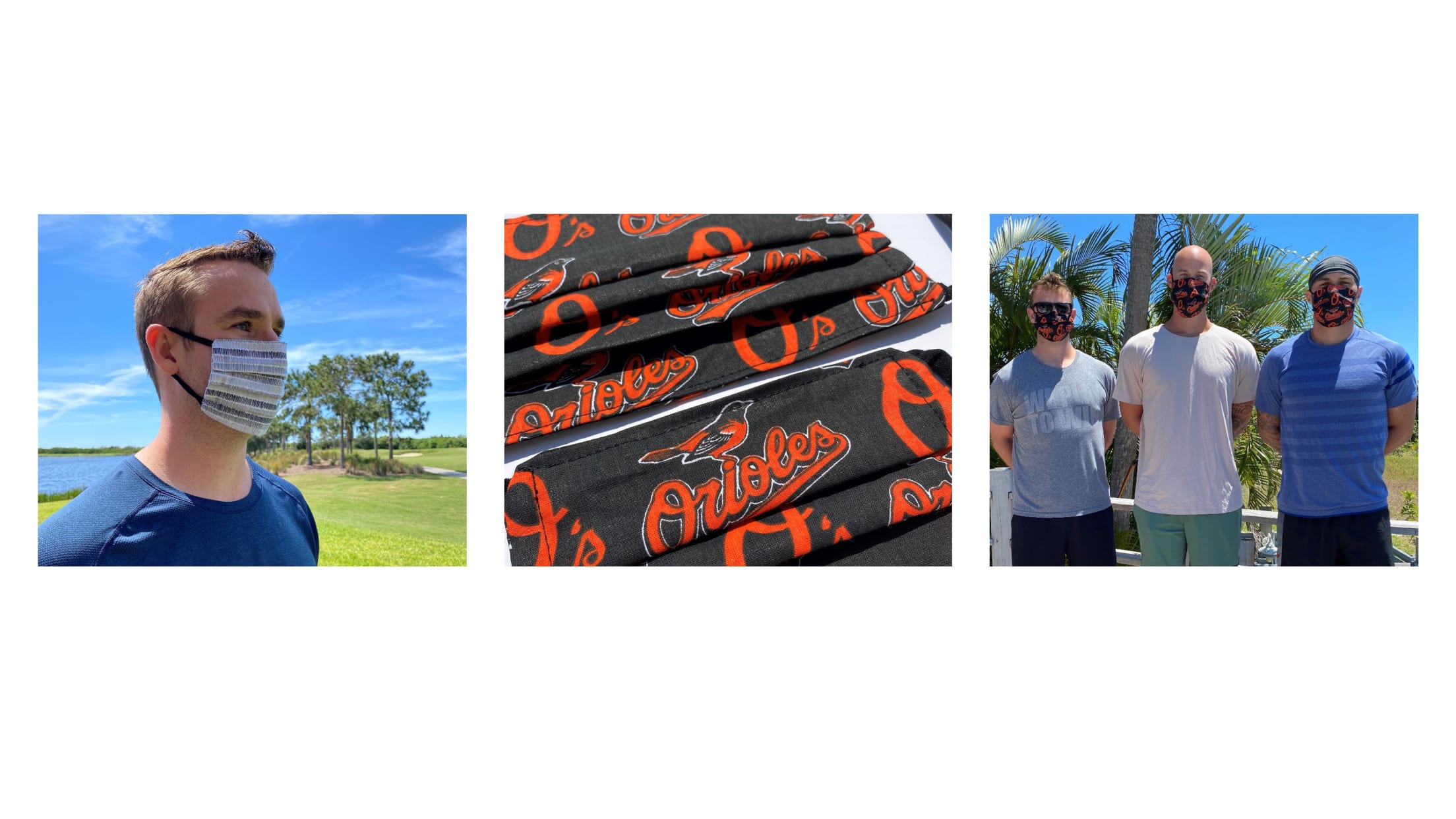 Virtual support
Cody Carroll and his wife, Amber, helped promote The Student Support Network, a nonprofit organization that helps provide basic necessities to homeless students in Baltimore, by sharing information about the organization on Cody's Instagram.
David Hess and his wife, Devin, recorded a video and shared it on both of their social channels to increase awareness about The Student Support Network.
Volunteering
Miguel Castro and his family have been delivering food and other essential items to people in need in Villa Hermosa and Villa Caoba in the Domincan Republic.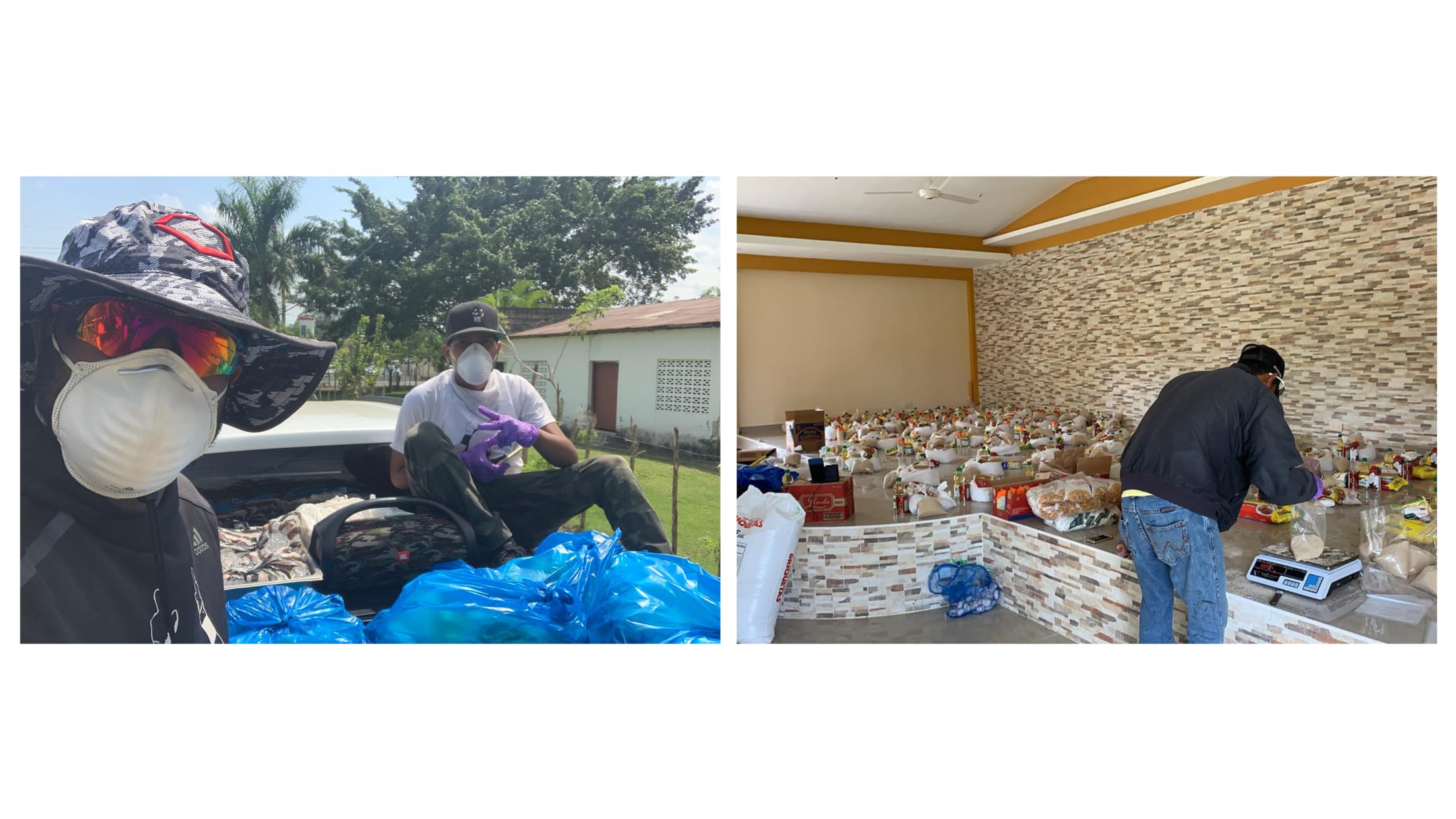 As part of his efforts through his foundation, Fe Malta, Hanser Alberto has helped to distribute food, medicine and essential items to people in his hometown of San Francisco De Macoris. His birthplace is at the center of the COVID-19 pandemic in the Dominican Republic, and it is completely closed to individuals leaving and entering. He has worked with former teammates Elvis Andrus, Adrian Beltre and Robinson Chirinos to bring food to more than 500 families during the crisis.
Hyde joined members of the Orioles' business-operations staff to volunteer at Ed Smith Stadium for the All Faiths Food Bank meal distribution.
Elias volunteered at Camden Yards at the World Central Kitchen Meal distribution. He also donated blood to the American Red Cross at the blood drive that took place at the stadium.