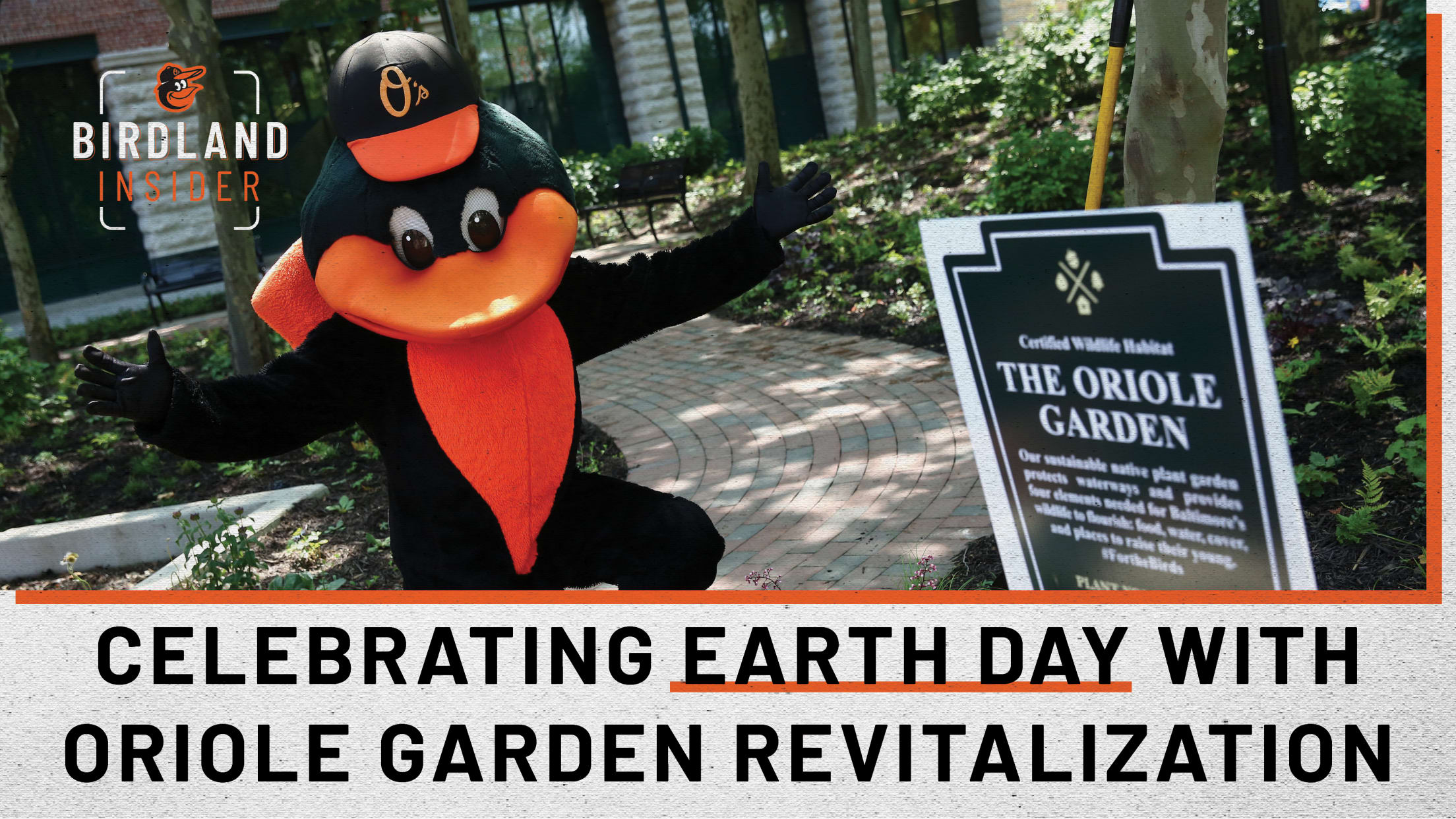 Scroll
Celebrating Earth Day with Oriole Garden Revitalization
By
Orioles Community Development
April 22, 2021
The Oriole Garden at Camden Yards is a year-round habitat created for Baltimore's native wildlife. The garden, created in 2016 by the National Wildlife Federation and the National Aquarium in partnership with Maryland Stadium Authority and the Baltimore Orioles, provides a critical wildlife habitat for bees, butterflies, and birds -- including the Baltimore Oriole. The space also provides food, water, and shelter with over 30 different native plant species.
In celebration of Earth Day, members from the Orioles employee volunteer program, Orange and Black Gives Back, and members from the National Wildlife Federation joined forces to revitalize the Oriole Garden. The project served to clear the garden of invasive plant species and recover native plant species that help reduce polluted runoff from entering local waters and the Chesapeake Bay. With gardening tools provided by the National Wildlife Federation, volunteers were able to remove invasive plants, including catchweed and dandelion, that leads to biodiversity loss and native plant displacement.
Recently, signage was installed in the garden to provide educational information to Orioles fans and volunteers who help to preserve the garden. The signs include information on the Oriole Garden, traditional landscaping vs. gardening for wildlife, the importance of native plants, and information on the landscape's partners and founders.
The habitat, which includes approximately 12,000 native plants, demonstrates how Baltimore residents can beautify their homes, schools, and businesses while creating an essential, natural environment for Baltimore's wildlife.