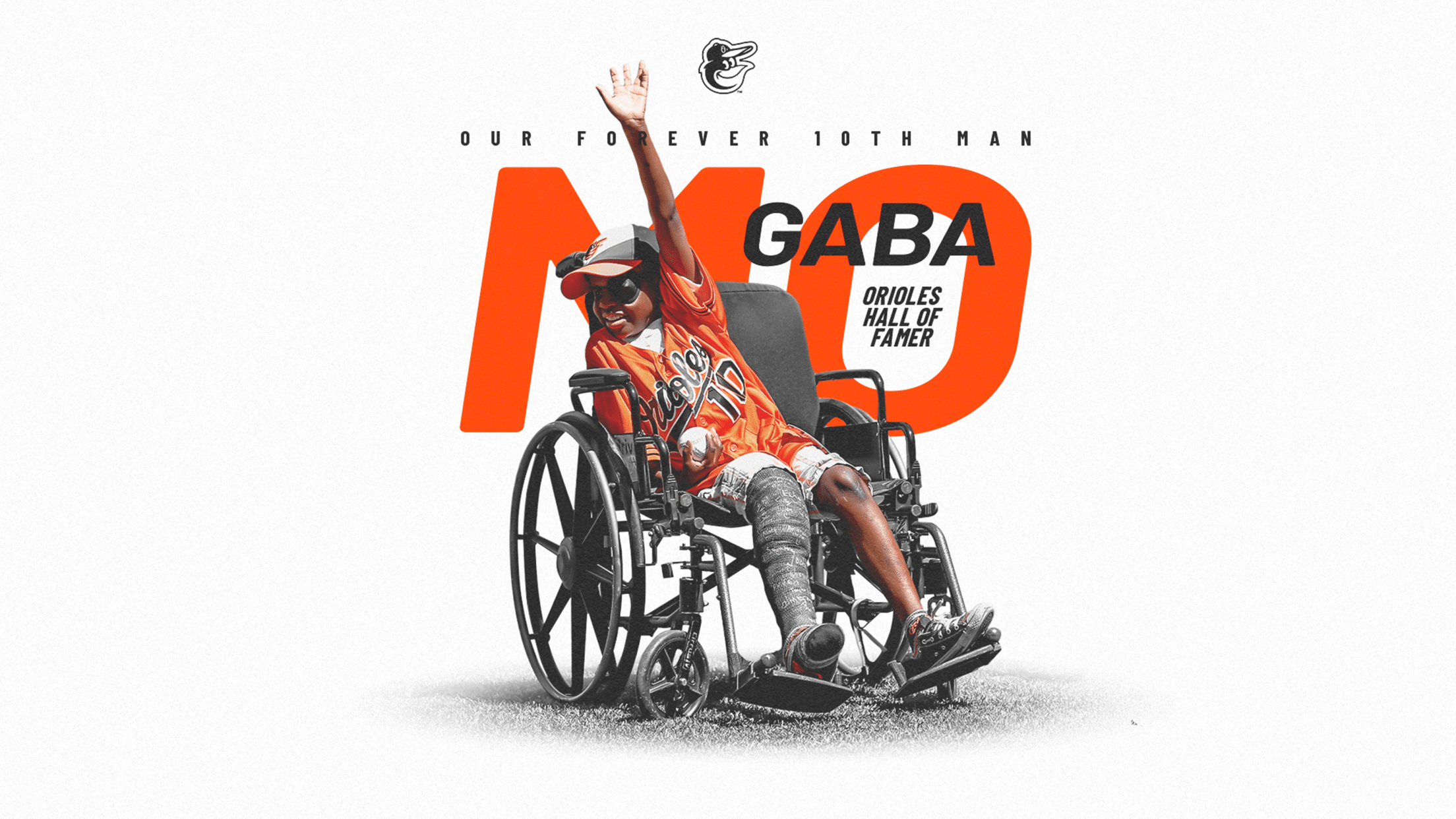 Scroll
The Lasting Legacy of Mo Gaba
On July 28, beloved Orioles superfan Mosilla "Mo" Gaba passed away at the age of 14 after a lifelong battle with cancer.
Just hours before his passing, Mo was elected to the Orioles Hall of Fame as the second recipient of The Wild Bill Hagy Award, honoring him as one of the most passionate and devoted fans in franchise history.
While he will always be remembered for his love and passion for Baltimore sports, the legacy of Mo Gaba goes far beyond fandom.
As Jackie Robinson once famously said, "A life is not important except in the impact it has on other lives." Mo will be remembered for the impact his life had on others.
Despite losing his eyesight due to a malignant tumor when he was just 9 months old, and enduring four different battles with cancer throughout his life, Mo's infectious laughter, enthusiasm and positivity inspired so many.
A resident of Glen Burnie, Md., Mo started to gain local recognition in 2015, when he began calling into 105.7 The Fan's sports programming at the age of 9. Unbeknownst to his mother, he would call in on afternoons when he got home from school to share his knowledge of Baltimore sports with local fans and radio listeners.
Mo soon became a household name, as listeners always appreciated his positive outlook despite the challenges he faced as a young boy battling cancer.
Mo's celebrity status in Baltimore grew tremendously in the following years, as he made regular appearances at Orioles games and events.
Mo was invited as a special guest at Orioles FanFest in 2017, where he was able to meet some of his favorite Orioles, including Adam Jones, Chris Davis and Manny Machado. He attended a collection of notable Orioles games in the following seasons -- including in 2017, when he threw out the ceremonial first pitch as part of Kids' Opening Day, and in 2019, when his "Play Ball!" call on Kids' Opening Day officially marked the start of a new season.
After inspiring countless fans and Baltimoreans with his positivity and courage, Press Box recognized Mo as the 2019 Sportsperson of the Year.
Through his involvement with the Orioles, Mo was also able to develop friendships with some of his favorite players, most notably with Trey Mancini.
Mo and Trey first met in 2017, marking the beginning of an extraordinary friendship. During a challenging season in 2018, Mancini spent time with Mo during the All-Star break, which he credits as helping him break out of his slump in the second half of the season. When Mancini rebounded with a remarkable 2019 season and was the Most Valuable Oriole, Mo was in attendance for the ceremony to surprise his friend.
The bond between Mo and Trey grew even stronger when Mancini was diagnosed with stage III colon cancer earlier this year, as the two began supporting each other through their cancer battles.
When Mo was elected to the Orioles Hall of Fame in July, Mancini expressed in a statement how much Mo meant to him and so many others.
"There is no one more deserving of this incredible honor than Mo. Throughout his battles with cancer, Mo never lost his kind spirit, his sense of humor, or his love of the Orioles. His tremendous courage and unwavering positivity in the face of such challenging circumstances have made him an inspiration to me and so many others," shared Mancini. "It is fitting that Mo will now have a place in the Orioles Hall of Fame alongside some of the most iconic figures in franchise history, and for him to be honored as the recipient of the Wild Billy Hagy Award is truly special. I could not be happier for my friend, Mo, and his mother, Sonsy."
After his cancer worsened in June, Mo never lost hope. In fact, he was able to fulfill one of his lifelong dreams of hosting his very own radio show.
Just a few weeks after what was his fifth cancer diagnosis, Mo hosted "The Big Mo Show" with Jeremy Conn on 105.7 The Fan in early July.
The show was a hit, as dozens of Baltimore sports celebrities and fans called in to chat with Mo, whose infectious laughter and enthusiasm were on full display.
It was a script you couldn't write. The same boy who called into the radio every day after school was now behind the mic five years later, living his dream on the airwaves as the host of his very own sports talk show.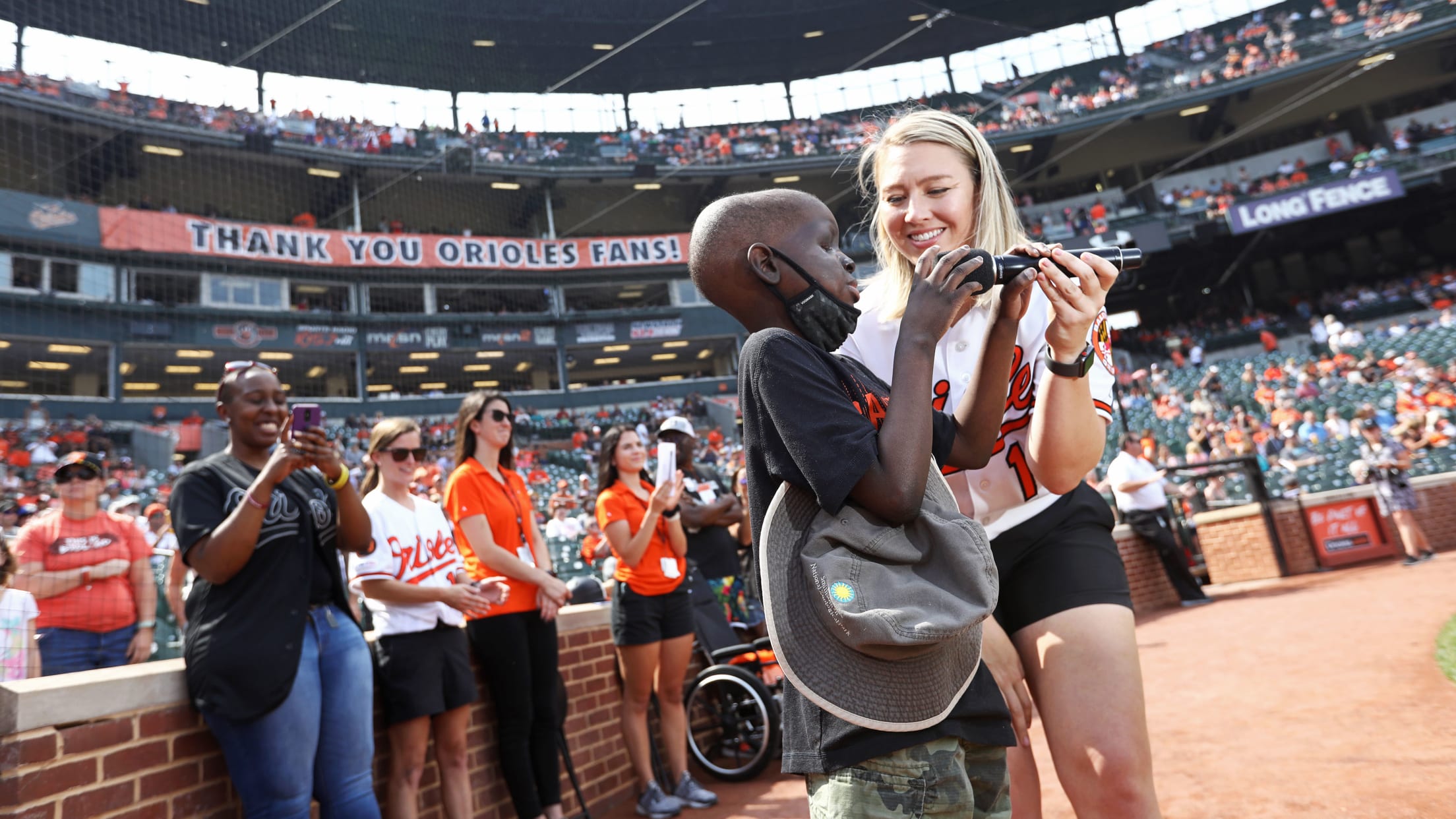 Before Mo passed away, he was able to record one final message of support for his friends on his beloved Orioles team.
Prior to the team's home opener on July 29, the Orioles honored Mo as the 10th Man, and his heartfelt message played aloud at Oriole Park for the whole team to hear.
"We wish we could be there with you," Mo said. "But we are cheering as loud as we possibly can. … You've been so supportive of me and I consider you some of my friends."
"Keep fighting, keep grinding. I believe in you. Let's go O's."
While cancer may have affected Mo physically, it never changed his heart.
Mo faced challenges many of us will never face, yet he persevered and showed us that struggle builds character, and how positively responding to adversity can create hope when it is needed most.
Mo Gaba will forever be the boy who captured the hearts of an entire city, and his story will continue to inspire others for years to come.
That's a lasting legacy.