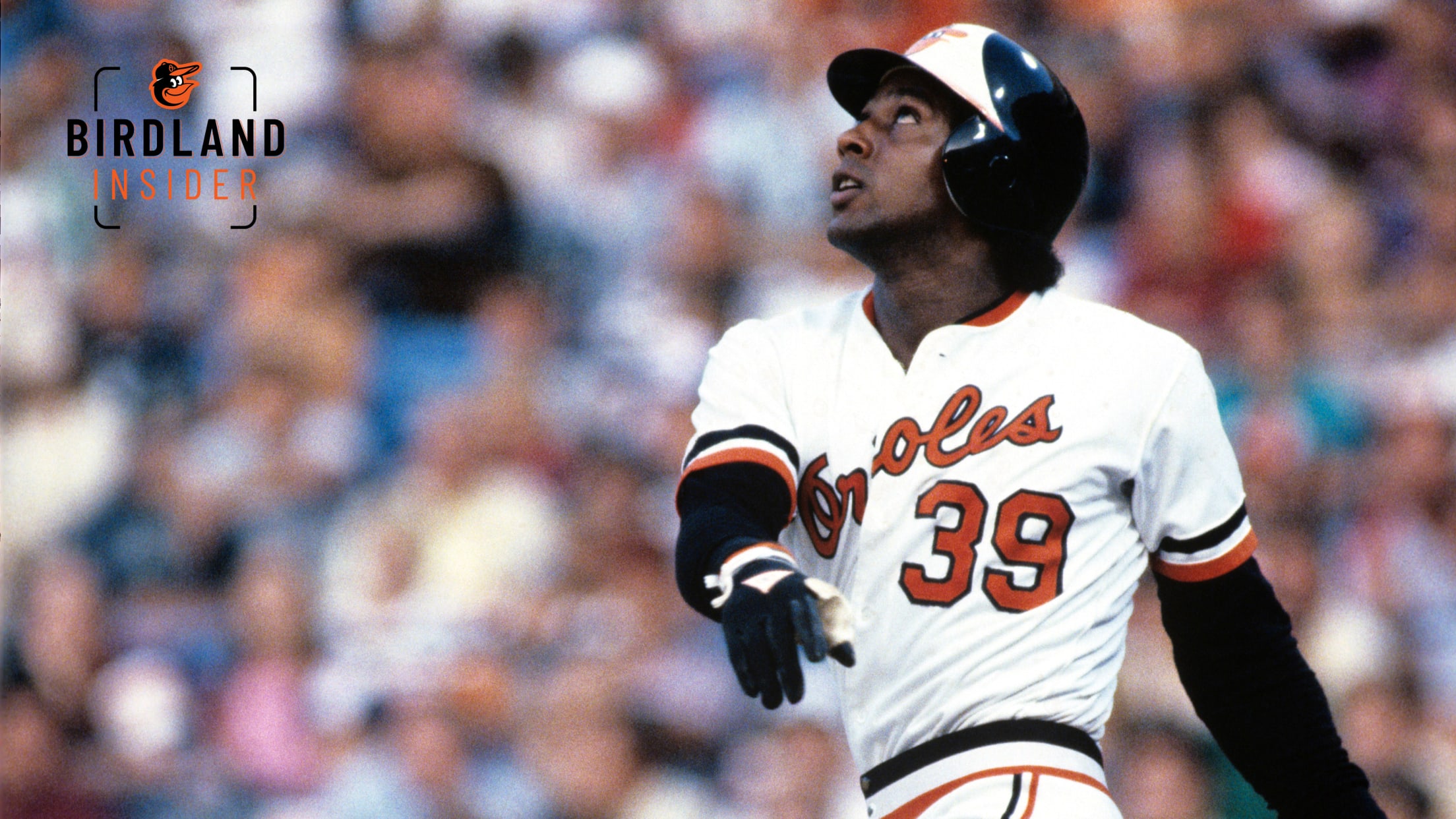 Scroll
Landrum's legendary homer led O's into 1983 Series
When Orioles fans talk about the "Heroes of Birdland" they are inevitably drawn to a large number of Hall of Famers, Gold Glovers, MVPs, and Cy Young Award winners who have taken their place in the team's record book -- names like Robinson, Ripken, Murray, Palmer, Powell, Belanger, McNally and others whose career numbers rank them among the greatest Orioles of all-time.
Others can point to players who had a single season of brilliance -- Steve Stone's club-record 25-win season in 1980, Larry Sheets' team-leading 31 homers and .316 average in 1987, or Jeff Ballard's 18 wins during the 1989 "Why Not?" campaign – during an otherwise rather average career with the club.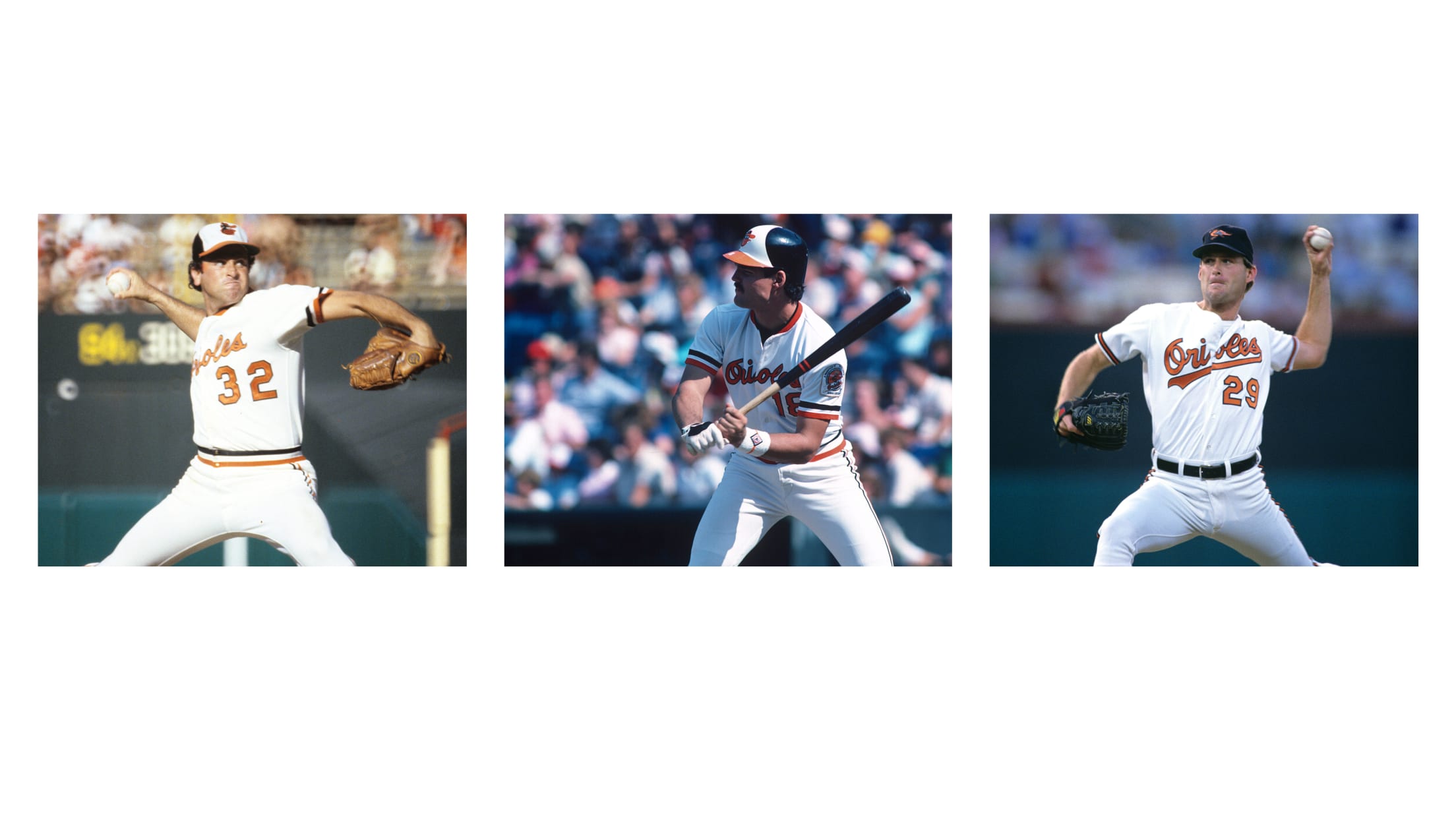 Then there are those whose name brings fans back to one or two games that leave the player etched in fans' memories for all-time, who are defined by a single moment in orange and black to grant a mention alongside all the others -- like Dave Criscione's 11th inning walk-off homer to beat Milwaukee in 1977, the only homer of his seven-game Major League career, or the back-to-back sudden-death, game-winning singles by John Stefero to beat the Brewers in September of '83.
None of those who had that "one shining moment" of Orioles glory, however, is as luminous as Terry "Tito" Landrum.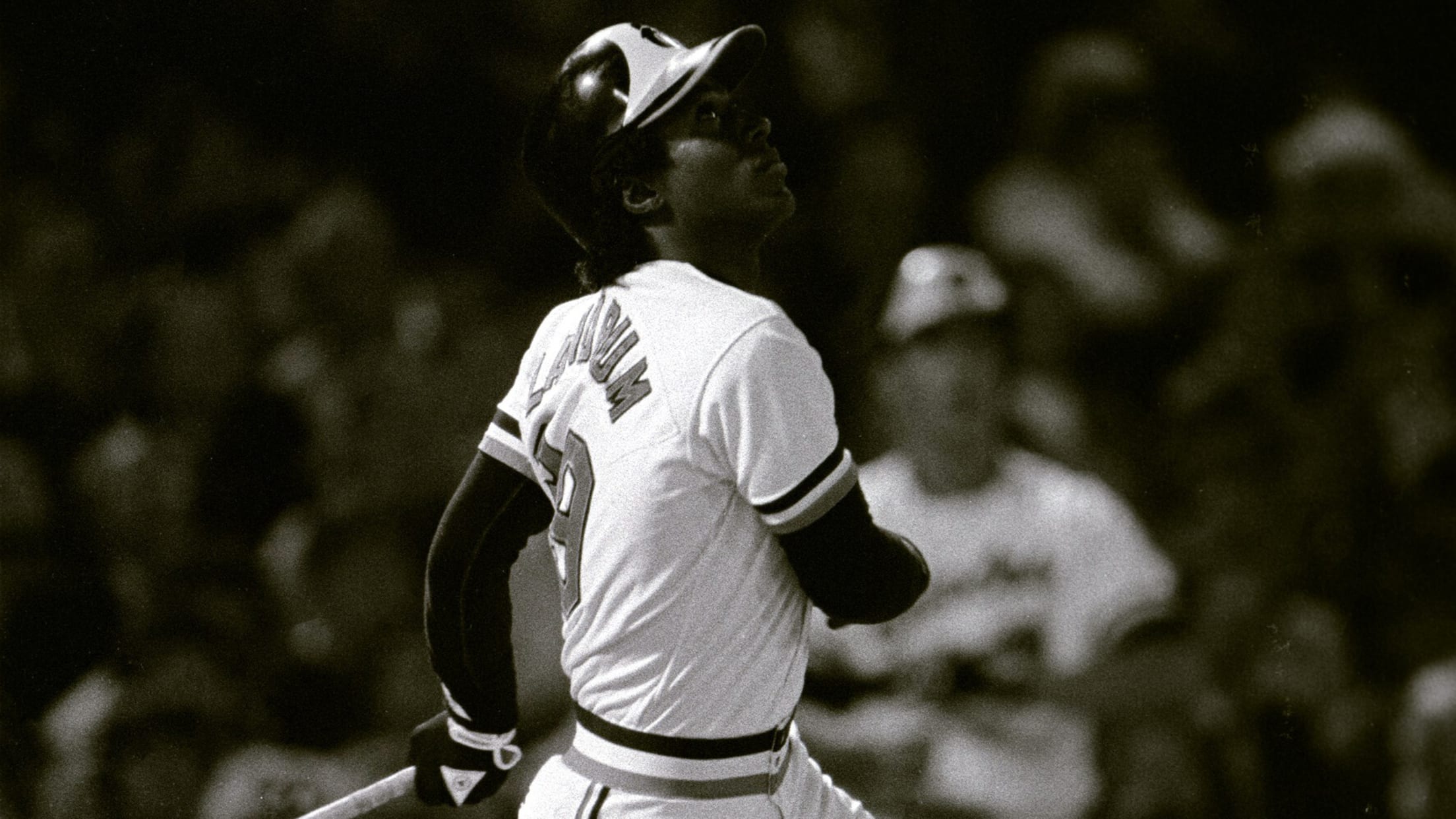 In the 10th inning of Game 4 of the 1983 American League Championship Series against the Chicago White Sox, Landrum broke a scoreless duel with a one-out home run into the upper deck in left field at Comiskey Park. It was a line drive into the teeth of a 25-mile-per-hour wind, and it started broke.
Mike Boddicker, whose 14-strikeout performance had evened the series in Game 2, would be the ALCS MVP, and the Orioles pitching staff held the White Sox to three runs in the four games. But it was Landrum's blow that gave the Orioles the AL pennant, leading the way to a 3-0 win to clinch the best-of-five series, three games to one.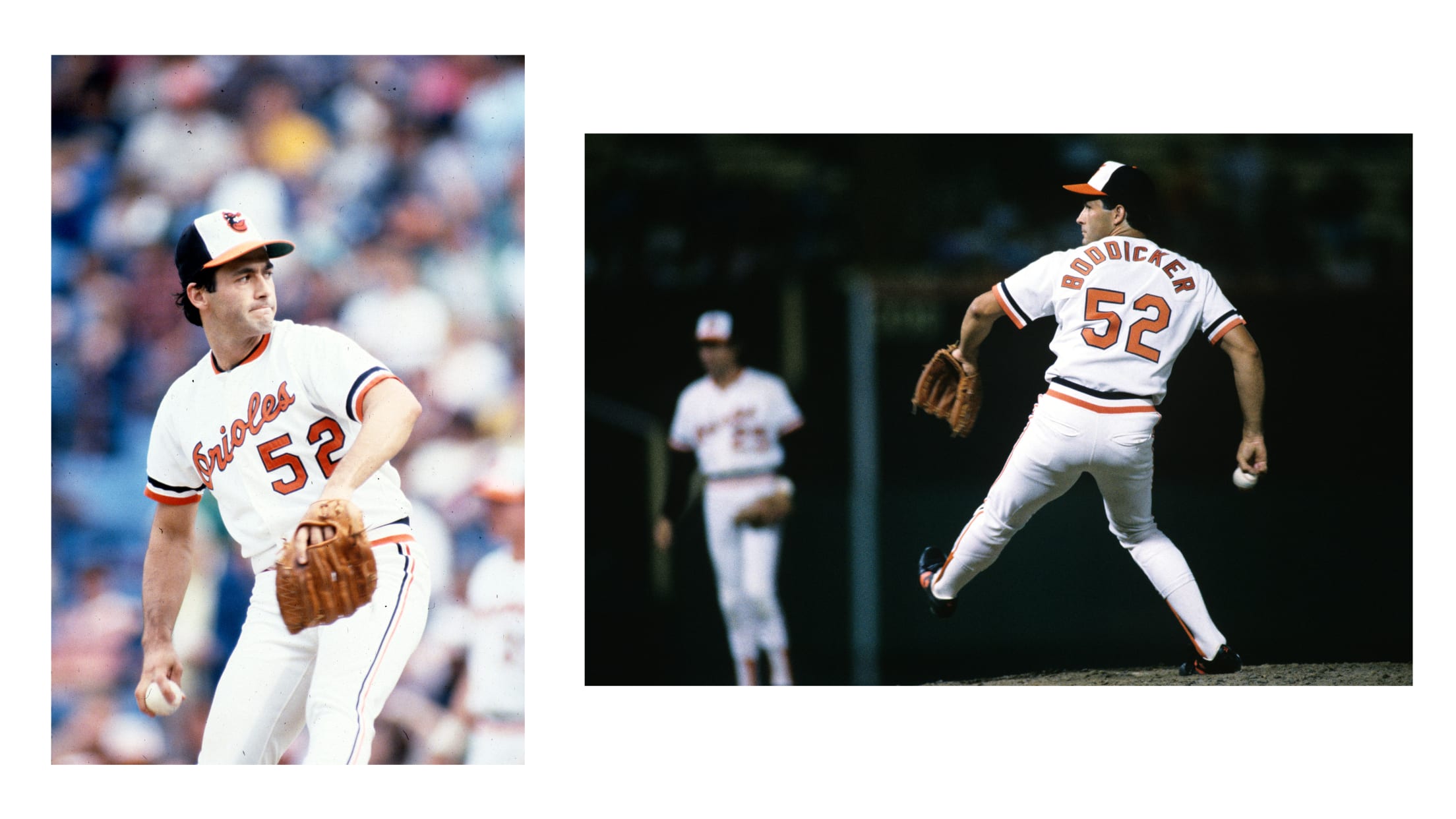 The circumstances that led to Landrum even being there are legendary. Under former manager Earl Weaver, the Orioles had long been known for their "deep depth." It continued under first-year manager Joe Altobelli. But few could have expected how deep the Orioles would have to go to pull out this series and advance to the World Series.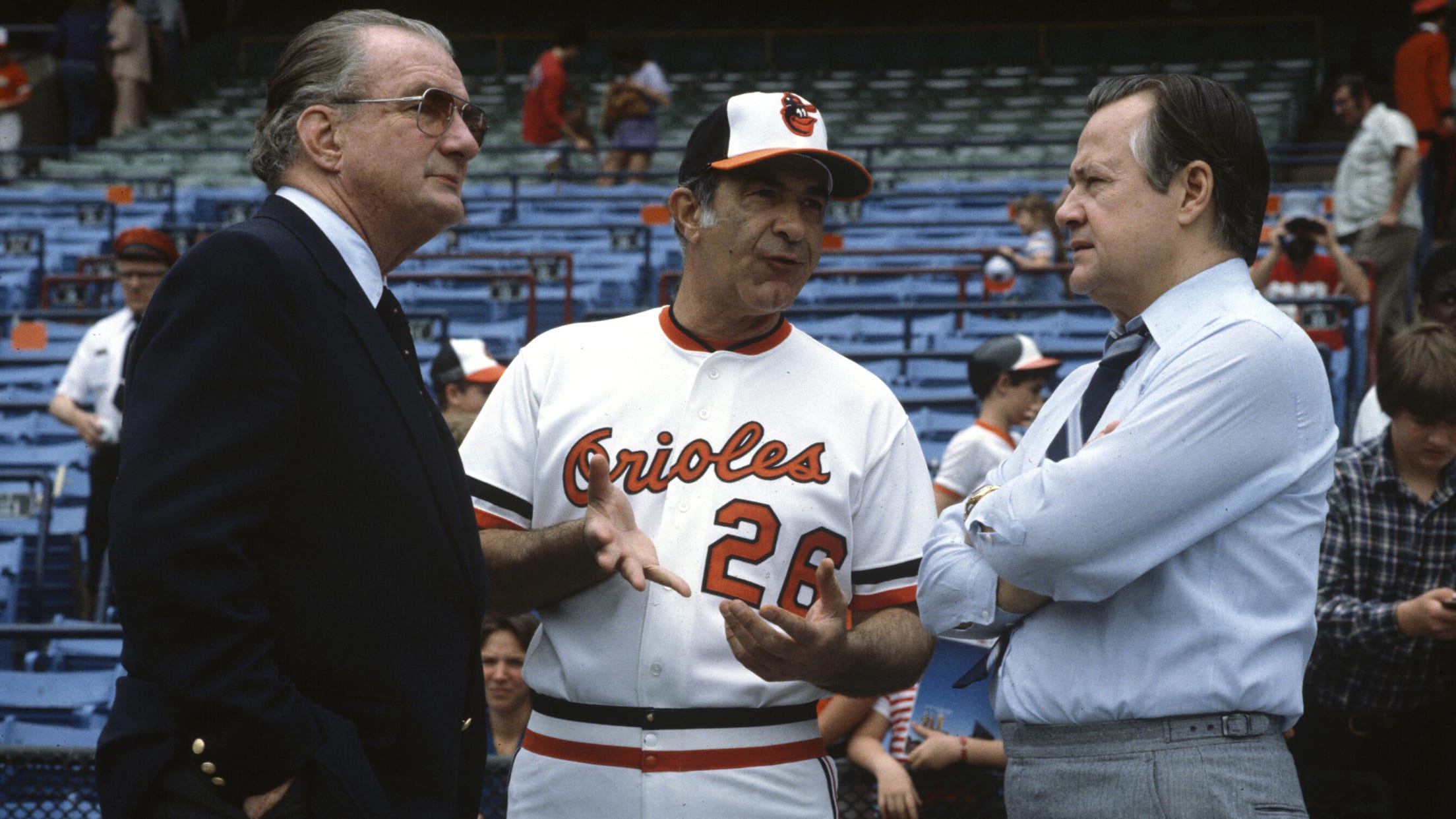 Said Hank Peters, the Orioles general manager at the time, "We liked him. He became available and we thought he could add to our bench with his speed and defense."
Landrum was acquired from St. Louis on August 31, 1983 -- the last date on which to be eligible for the post-season roster. He had spent the early part of the season with the Cardinals before being sent down to AAA Louisville, and became the "player to be named later" to complete a deal that had sent third baseman-catcher Floyd Rayford to the Cardinals in June.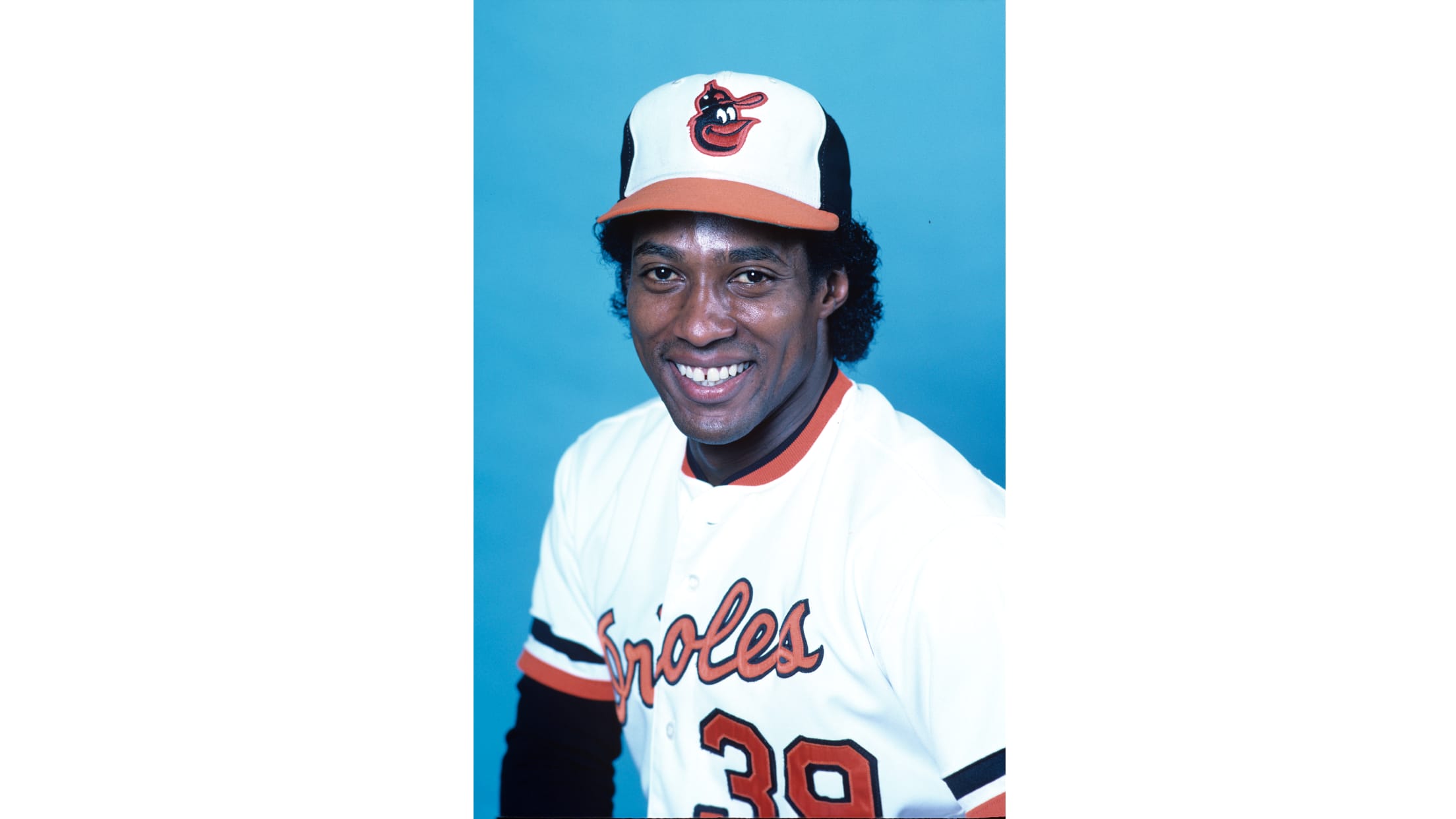 "Coming over to the Orioles was really neat," said Landrum, who got his nickname for his resemblance to Tito Jackson of the Jackson Five singing group. "I had spent my career with the Cardinals, but getting traded, it was like, 'This team doesn't want you, but that team does.' I remember I met the team in Toronto and when I walked in the clubhouse, Tim Stoddard (the 6-foot-8 reliever who had played basketball at North Carolina State) came over to me, picked me up almost like he could palm me, and said 'Welcome to the team little guy.' Everyone was very loose, and just a great bunch of guys. It was an easy-going team."
The Orioles already had a full outfield of lefty and right hitters for each position -- John Lowenstein and Gary Roenicke in left, Al Bumbry and John Shelby in center, and Dan Ford and Jim Dwyer in right, with Benny Ayala to fill the corners and pinch-hit. Ken Singleton was the designated hitter.
Over the final month of the season with the Orioles, Landrum appeared in 26 games, mostly as a late-inning defensive replacement across the outfield. He had only 44 plate appearance, hitting .310 with one homer and 4 RBI. But he was not a lock to make the post-season roster. The Orioles were ready to add back-up third baseman Glenn Gulliver for their last roster spot.
On the final day of the season, however, Dan Ford injured his right leg, then reinjured it in the first game of the ALCS. Landrum started Game 2 in right field against White Sox lefty Floyd Bannister, going 0-for-4. He drew the start again in Game 4 against the left-handed Burns.
After losing the series opener, 2-1, the Orioles had won the next two games to sit one game away from reaching the World Series. But they knew that this was the game they needed to win, because the White Sox would send Lamarr Hoyt to the mound in Game 5.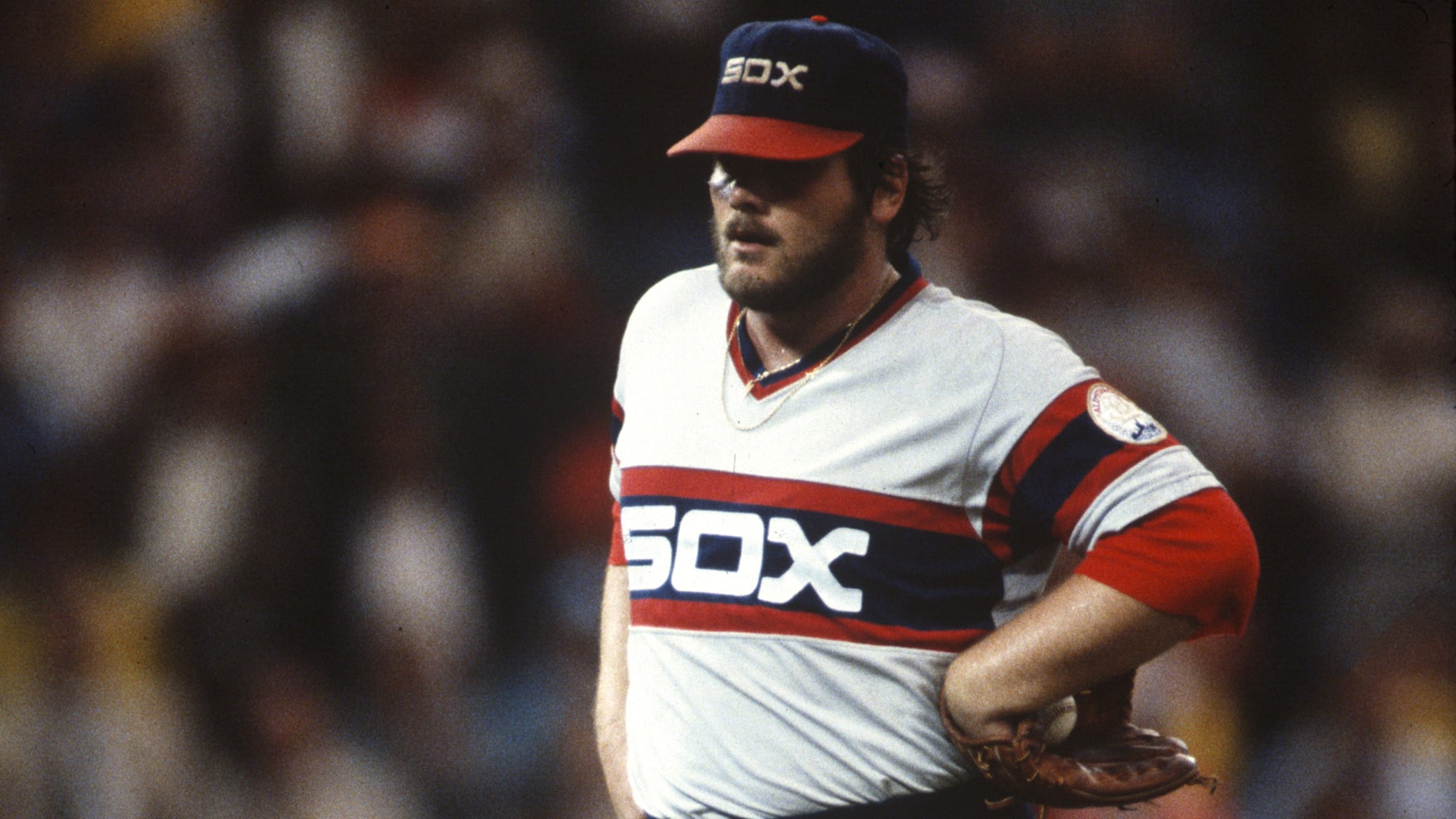 Hoyt had gone 24-10 on the year and would eventually be named the American League Cy Young Award winner. He won his last 13 decisions during the season, including back-to-back August starts against the Orioles.
And after he took a shutout into the 9th inning of Game 1 and beat Scott McGregor, 2-1, the Orioles were not anxious to have to face him again.
Mike Boddicker shut the White Sox down in the Game 2, striking out a then-ALCS record 14 batters en route to a 4-0 victory. When the series shifted to Chicago for Game 3, Eddie Murray's three-run homer in the first inning off Richard Dotson gave the Orioles a quick lead, and they kept pounding the Sox to come away with an 11-1 win and a take a two-to-one lead in the best-of-5 series.
The Orioles awoke on Saturday knowing Game 4 was pivotal. Righthander Storm Davis, who had gone 13-7 with a 3.59 ERA during the regular season after moving into the No. 4 spot in the Orioles starting rotation, would face Burns, who was just 10-11 but had a nearly identical 3.58 ERA.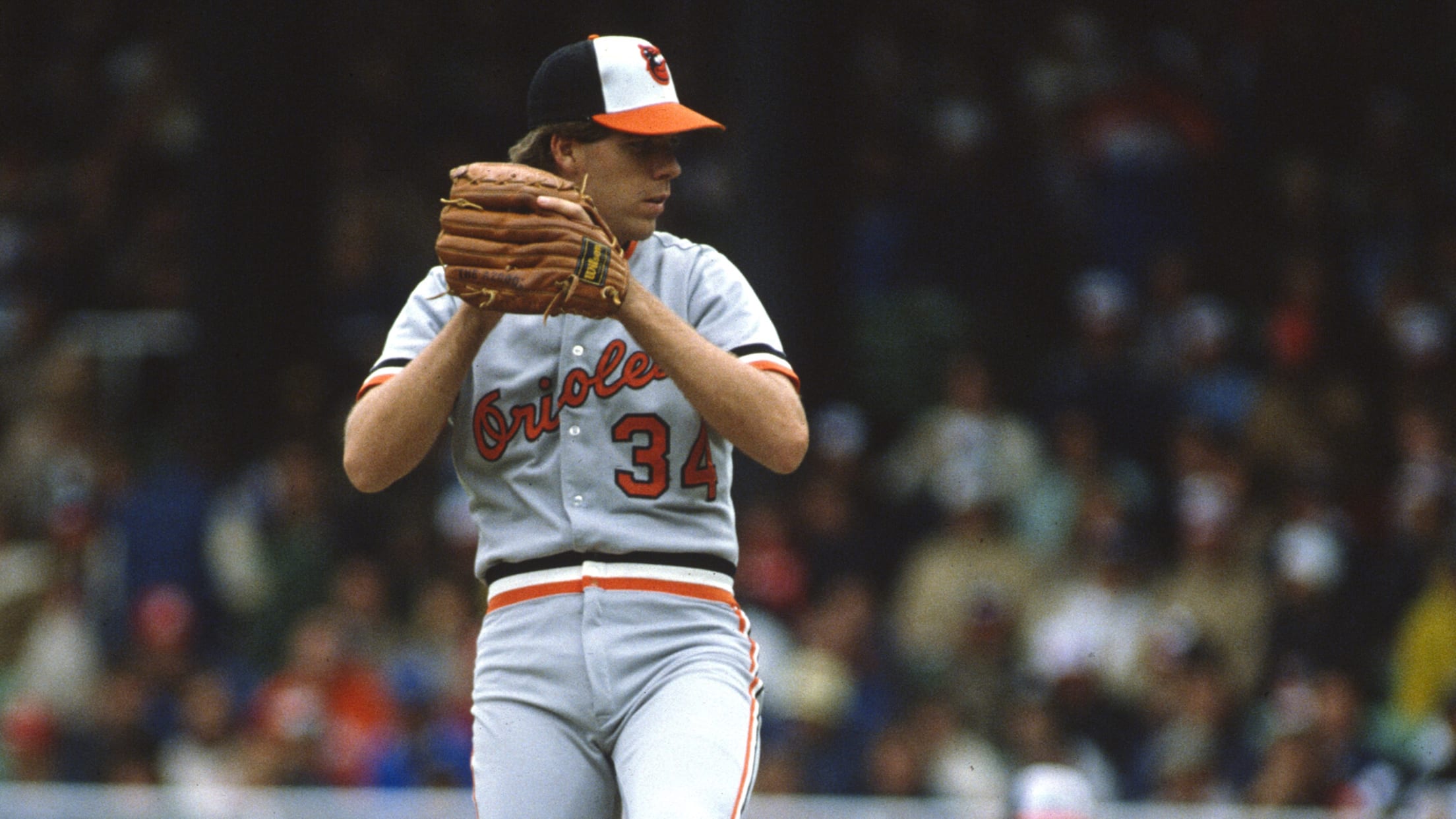 In the back of the Orioles players' minds was the notion that this was a "must win" game; if they lost, not only would momentum swing back to the Sox, but the prospect of facing Hoyt again loomed large.
"Even though I wouldn't have played in Game Five, I know that no one wanted it to get there," Landrum said. "We did not want to extend it. Guys were saying in the clubhouse, 'No farther.' If there had been a blackboard to write a message on, that's what it would have said -- 'No farther.' That was our motto that day."
Through 6.5 innings, the teams could muster only four singles apiece. The Orioles only got a runner as far as second base twice. The White Sox had put a runner at second and another at third, both with two outs, but also failed to take advantage. It didn't help that the stiff Chicago wind was blowing in from left that afternoon, knocking fly balls down and keeping several well-struck balls in the park.
"T-Bone Shelby climbed the fence in right center, I think on a ball off Fisk," Landrum said. "That ball was tagged. And Eddie Murray hit a ball that would have gone out of Yellowstone Park, and it stayed in the ballpark. The wind was really blowing."
After Greg Walker singled to lead off the bottom of the seventh, Orioles manager Joe Altobelli summoned left-hander Tippy Martinez from the bullpen. Vance Law greeted him with a single to put runners on first and second with none out. After a failed sacrifice forced the first out at third base, the White Sox committed a base running blunder that may have cost them the game. Still with runners on first and second and one out, Cruz singled to left and Jerry Dybzinski tried to go from first to third – except that Law had been given the stop sign at third base. In the ensuing rundown, the Orioles easily got Law at the plate for the second out. A balk by Martinez put runners at second and third, but Rudy Law flied out to end the inning.
The Orioles loaded the bases in the 8th inning with two outs on a walk, single and hit batter, but pinch-hitter Dan Ford popped out to end the inning.
In the bottom of the 9th inning the White Sox again threatened, this time with a pair of two-out singles by Jerry Dybzinski and Julio Cruz to put runners at the corners. Cruz, who went 3-for-3 in the game, went to second base on defensive indifference, leaving Martinez to face Rudy Law or walk him to load the bases and face Carlton Fisk. Martinez went after Law and struck him out to push the game into extra innings.
Burns, who had pitched five complete games during the season, remained on the mound for the Sox and struck out John Shelby leading off the 10th inning. That brought Landrum, who was 1-for-4 with a single to deep short in the 6th inning, to the plate for the fifth time.
"I talked to Ralph Rowe, who was our Orioles hitting coach, after my first couple at-bats and he told me I was pulling off the ball and uppercutting," Landrum recalled. "Ralph said, 'Do what you do best – hit the ball from gap-to-gap.' I was just trying to put the ball up the middle.
"I'm not a home run hitter, never claimed to be," he said."But I knew when I hit that ball it was gone. The feeling was solid. It felt so nice."
"The wind was really blowing in, but as soon as Tito hit it we all knew it was gone," said teammate Al Bumbry."No doubt about it."
Cal Ripken, Eddie Murray, and Gary Roenicke greeted reliever Salome Barojas with consecutive singles and Benny Ayala added a sacrifice fly to finish off a 3-0 victory.
Catcher Rick Dempsey, who would eventually be the World Series MVP, called the ALCS Game 4 "the toughest game I've ever played in." Relief pitcher Sammy Stewart said it was "the most exciting game I've ever watched. Completely draining."
"It was such a phenomenal game," Landrum said. "Burns was outstanding. I just tried to make good contact. I wasn't a home run hitter, but in games like that, good things seem to happen to hitters like me. It certainly was the highlight of my career."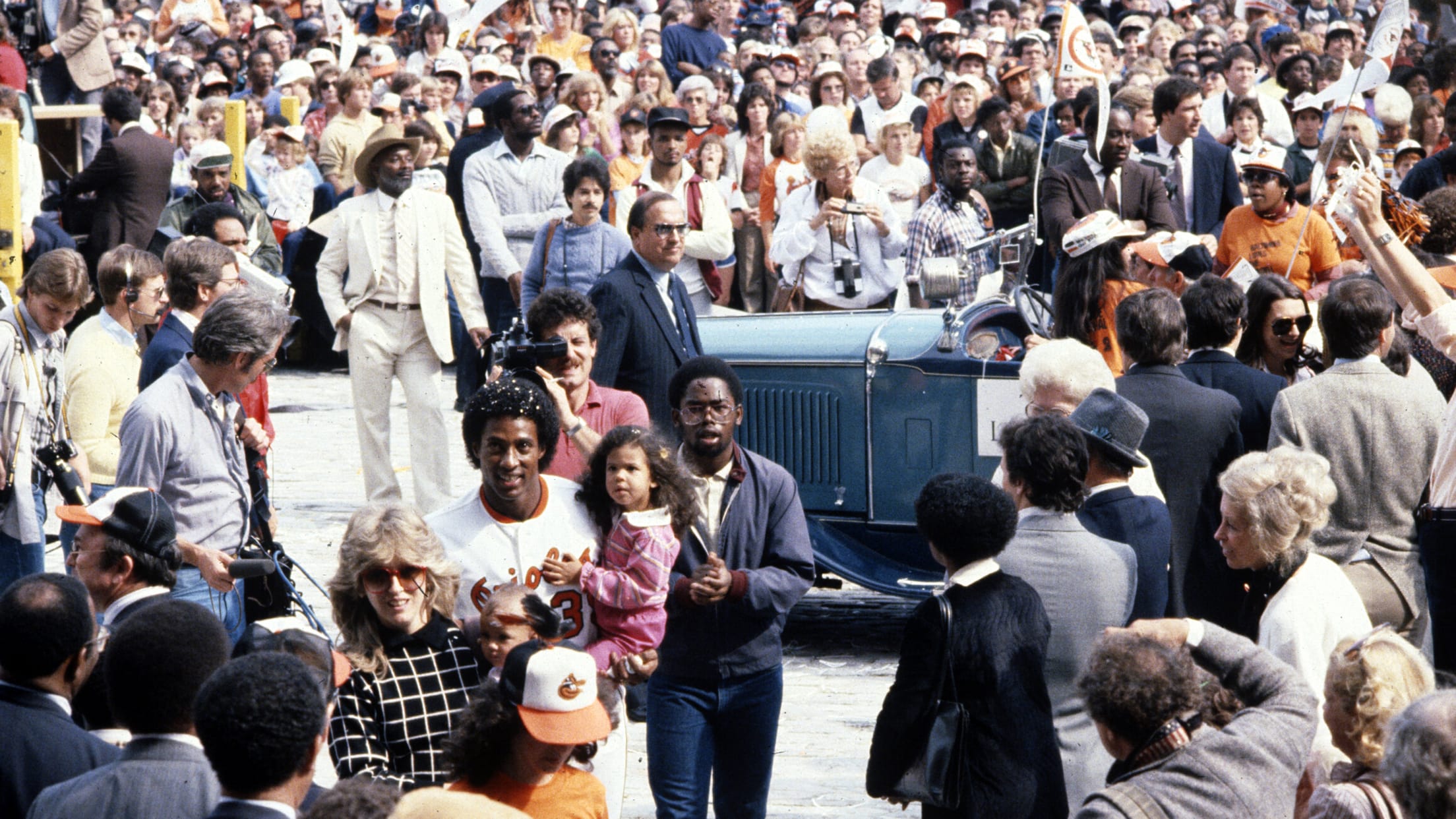 Landrum's tenure with the Orioles lasted only into the following spring training. In late March 1984, he was traded back to the Cardinals.
"I was the Player To Be Named Later in my own trade," he said, laughing. "I remember it was late in spring training in '84, we played the Cardinals at their place (St. Petersburg) and I was talking to Hal Lanier, who was a coach for them. Back then there was no interleague play, you saw some of the teams in the other league in spring training but that was it. So I wished him good luck during the season and said I hoped to see him sometime, because in baseball you never know. And he said, 'You never know, it's baseball.' And a couple days later I'm traded back to the Cardinals.
"When I got there I asked Whitey Herzog, the manager, 'Did you know I was coming back?' And he said, 'Oh, yeah, I knew.' And then I knew why Hal said 'You never know' the way he did – like he knew something. Because he did know! It was a case of both teams needing a particular part at that time when the first trade was made. But I guess it makes me something of an answer to a trivia question."
After returning to the Cardinals, he platooned for 3.5 years before being released. He spent the last three months of the 1987 season with the Dodgers. Released before the start of the '88 season, Landrum signed with the Orioles a week into the season but was released a month later. He hung around the minors until finishing his career with Jalisco of the Mexican League in 1991.
When he couldn't land a job with a team as a coach or instructor, his girlfriend suggested he go back to school. Landrum attended New York University and graduated as the valedictorian of the School of Physical Therapy. He was a physical therapist in New York for 14 years before moving his business to California in 2014.
"I love it,' he said. "When you give someone back their lifestyle, when they've had a hip, back or leg operation, and you can help them regain their life, it's very rewarding."
His physical therapy practice allows him to take part in some baseball-related activities, including the 2013 Orioles Dream Week, which reunited him with many of his 1983 teammates.
"It's always great when you can get together. I wasn't with that team long, but it was a team that had a certain bond."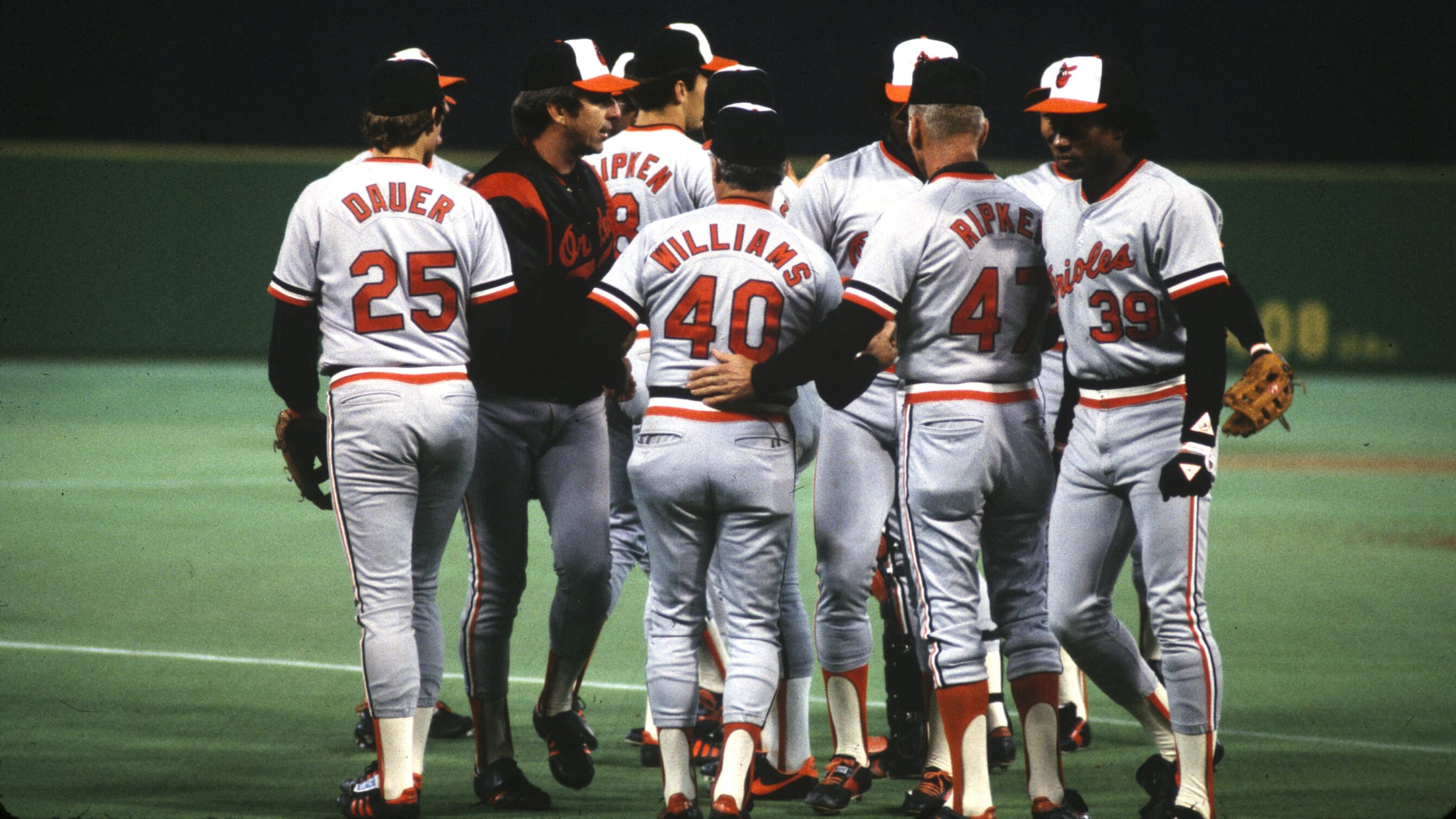 The same kind of bond that Orioles fans have with Tito Landrum.
Credits: This story was originally published in the 2013 Third Edition of Orioles Magazine. Birdland Insider features original content from Orioles Magazine, including new articles and stories from our archives.