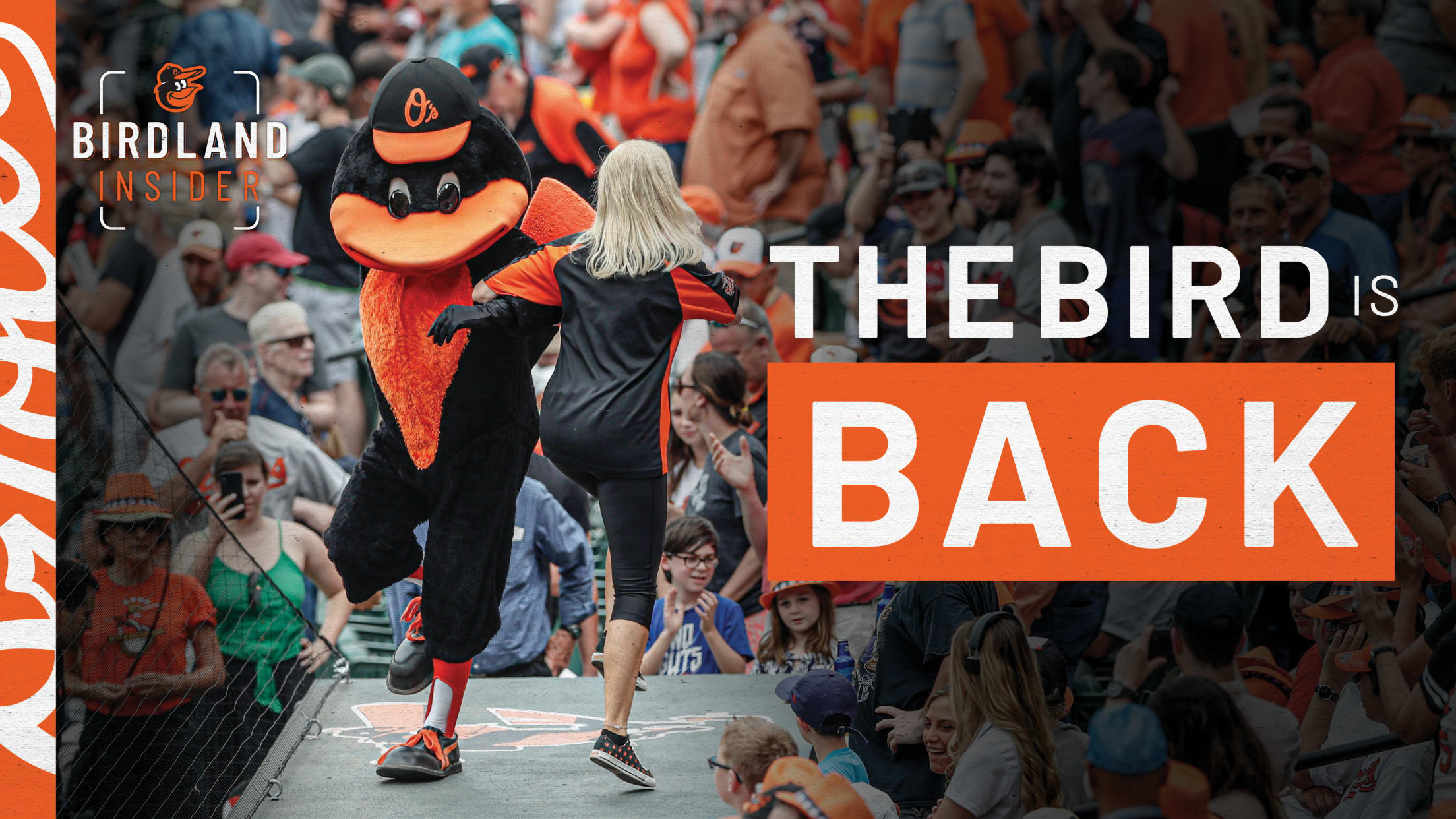 Scroll
The Bird is Back
I'm back.
That's right – I can finally spread my wings to fly out of the nest and back into Birdland. So if you're looking for an 8-foot-tall bird to join your party, festival, or event, look no further. The O on my cap now also means Open for Business. I am ready to go out to see Orioles fans again!
What have I been up to? Well, this past year, I've been trying to keep busy by helping my team give back to the community. You may have seen me flapping my wings at a few drive-thru community events with The Player's Alliance, Orioles Jr. RBI program, and Fort Meade.
Not to mention, in 2020, I was inducted into the Mascot Hall of Fame! Yes, it's a real place in Whiting, Indiana. We had to celebrate virtually last June, but boy, did I have fun.
The Mascot Hall of Fame doesn't give you a plaque like Cooperstown or a bronze bust like Canton, but they do give you a HUGE balloon of your head! I've been told not get a big head now that's I'm a Hall of Famer, but it's hard to when the museum literally gives you a big head!
Not only that, but you may have heard that I am getting a bobblehead on August 7? It's true! The first 20,000 fans 15 & over can snag this handsome collector's item for themselves, thanks to our friends at Pepsi. You can purchase tickets here.
Other than that, like a lot of Orioles fans, I've been mostly caged in a rectangle Zoom screen for over a year. It's been great wishing fans happy birthday and crashing business meetings, but nothing can quite beat seeing you in the feathers (assuming you also have feathers like me).
Well, I'm here to tell you I'm back to my crazy antics.
I'm back to leading the O-R-I-O-L-E-S chant.
I'm back to switching hats with fans.
I'm back to making your events even more memorable.