Spring Training Invoice Payment Process
Log in to your My Steinbrenner Field Account
To log in to your My Steinbrenner Field Account, visit am.ticketmaster.com/steinbrennerfield and enter your email address and password. If you have forgotten or lost your password, click on the "Forgot Password?" link and it will be emailed to you.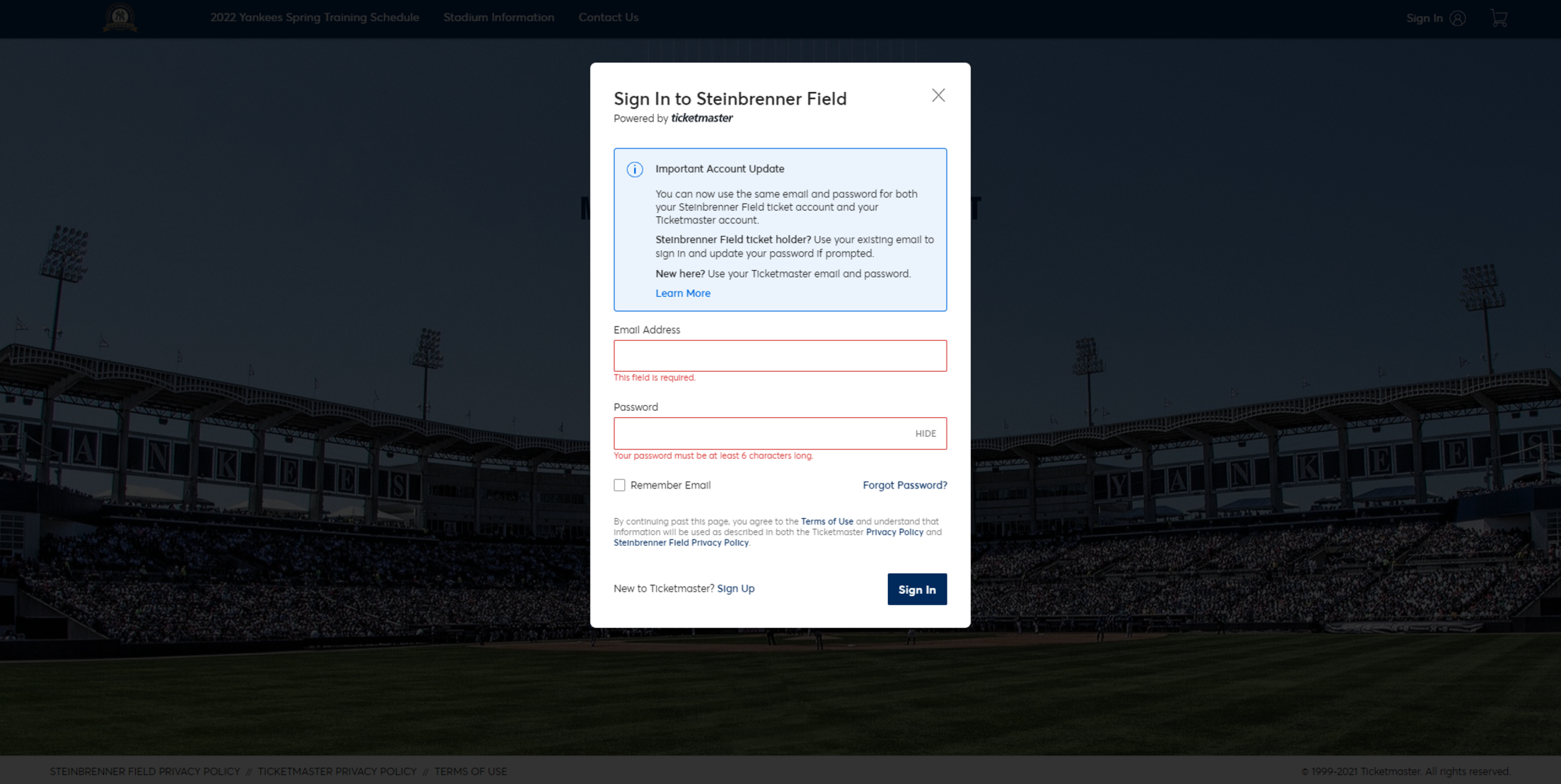 Access Your Invoice(s)
Once logged in, you will be prompted by a page notifying you that your 2023 renewal information is available. To view or pay your invoice(s), click "Renew Now."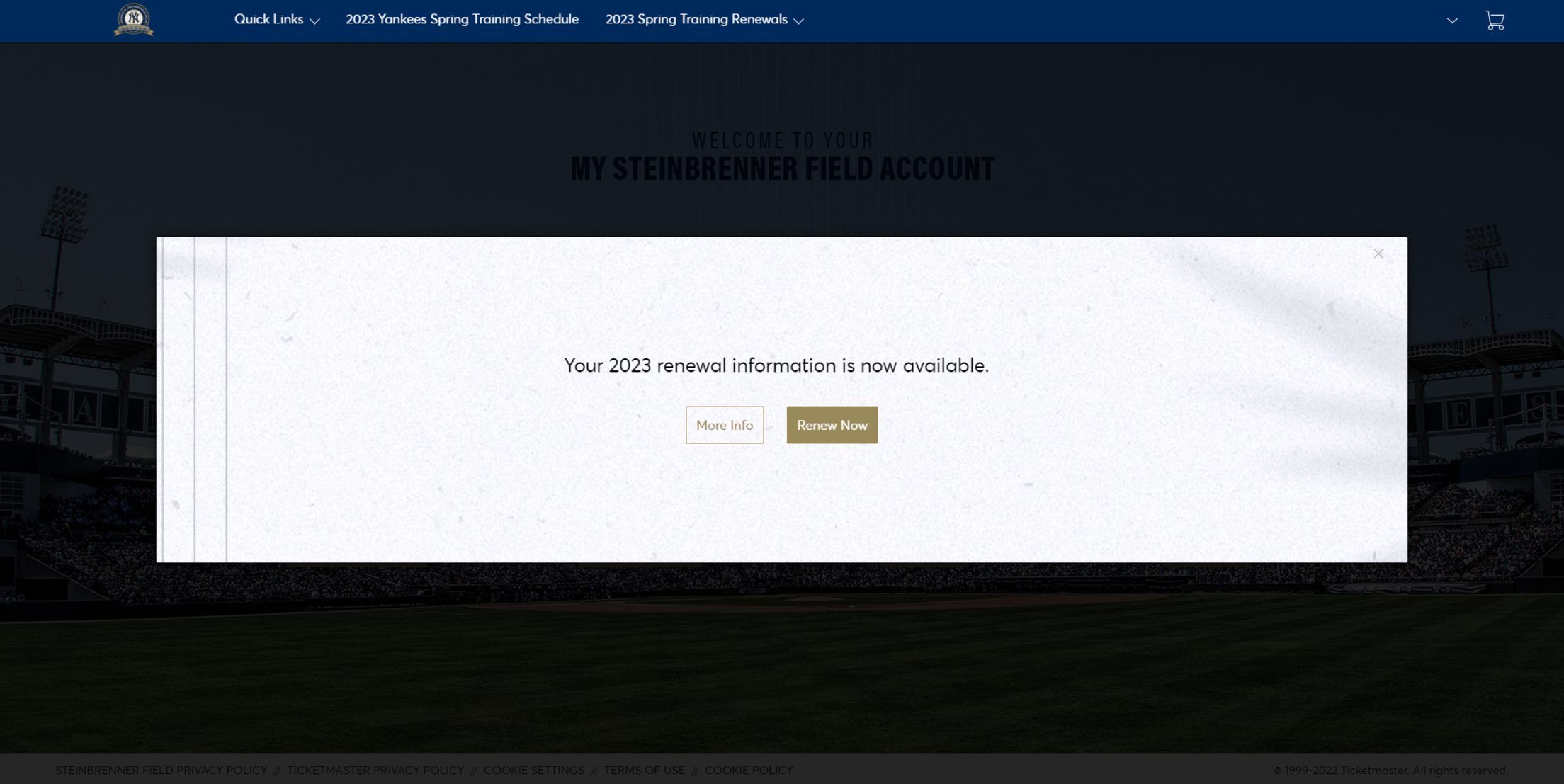 If the takeover page does not appear, you can access your invoice(s) by clicking "View/Pay Invoice" in the row of buttons on the bottom of the home screen.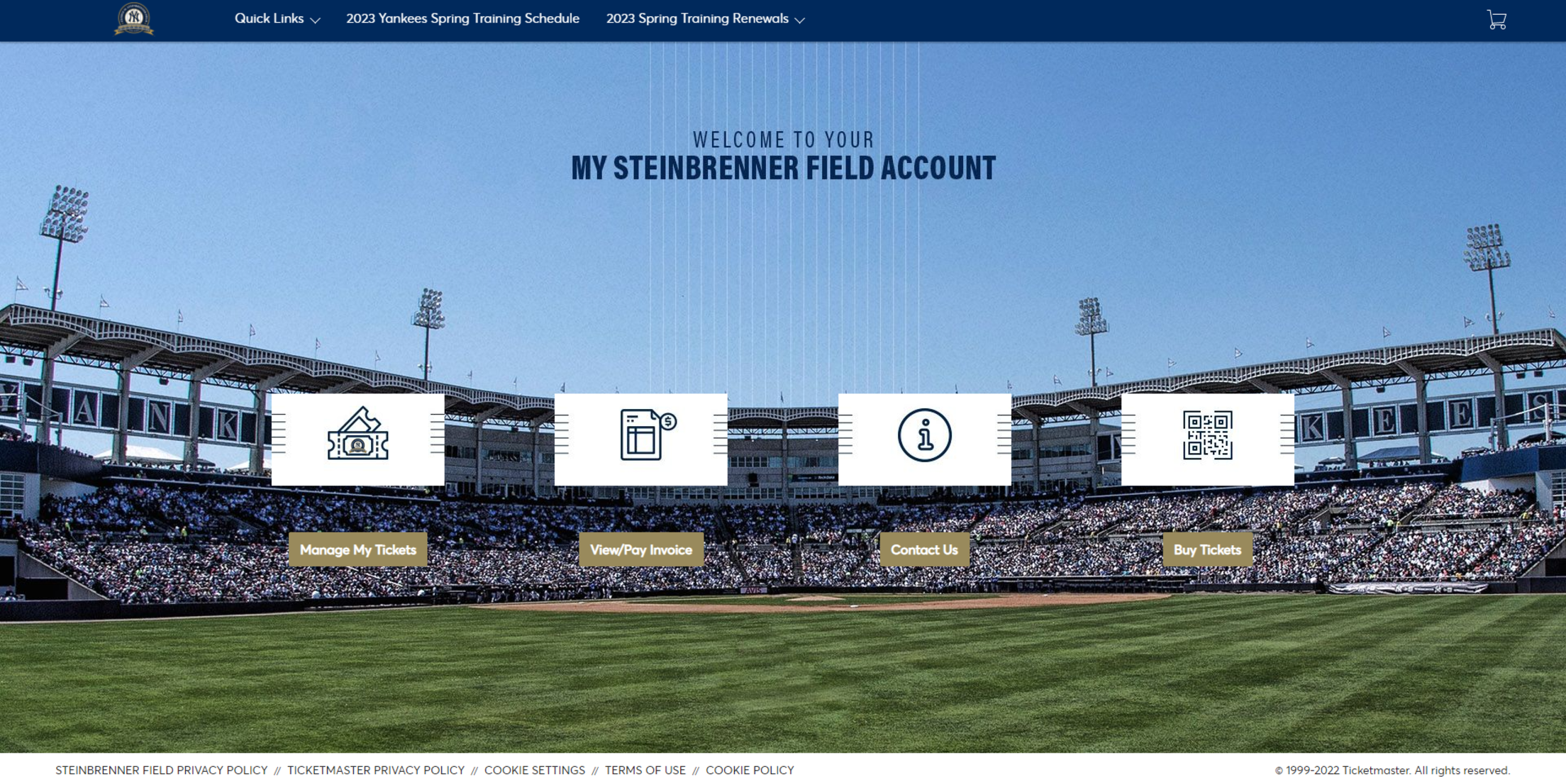 You can also access your invoice(s) by clicking "View/Renew Invoice" under 2023 Spring Training Renewals on the navigation bar at the top of your screen.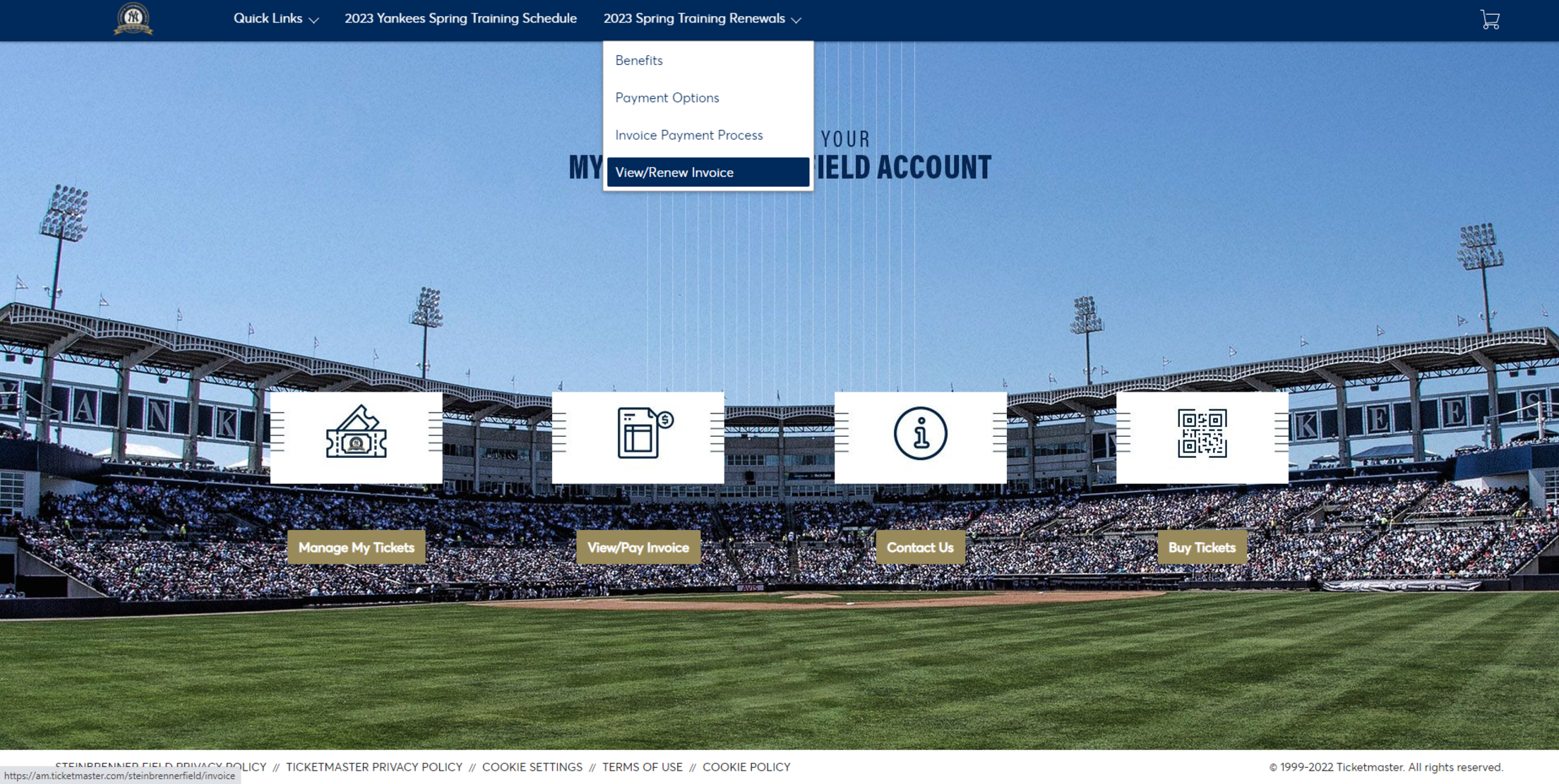 View/Renew Your Invoice(s)
When the invoice you would like to view/pay is selected, an invoice summary will appear.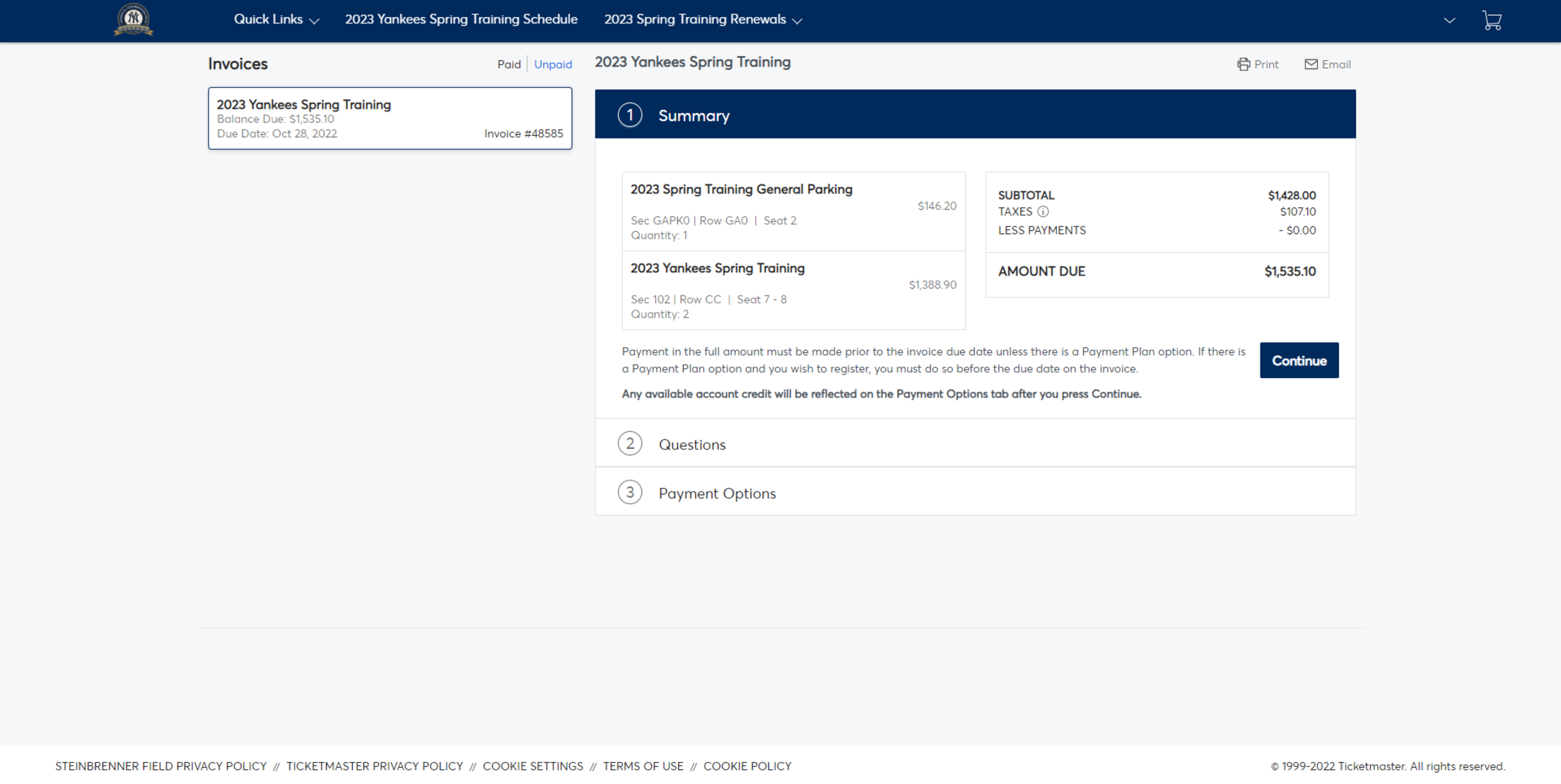 Click "Continue" on the Summary tab to move forward to the Questions tab, where you will be prompted to complete and submit the questionnaire.
You must submit your questionnaire after answering all of the questions in order to continue.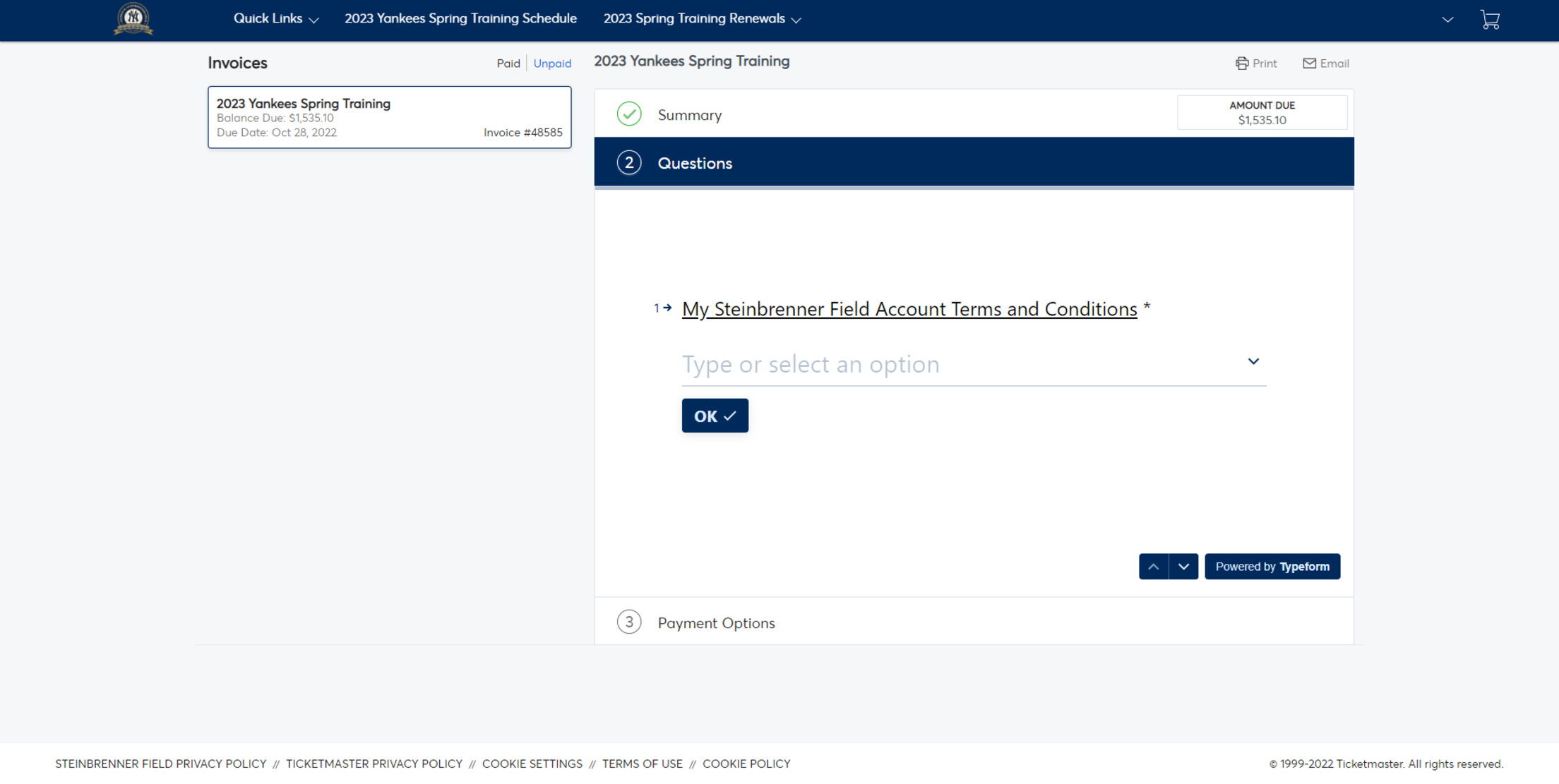 If you select a payment plan, you can click on "View Payment Schedule" to learn more, including the payment dates and the installment payment amounts based on your invoice.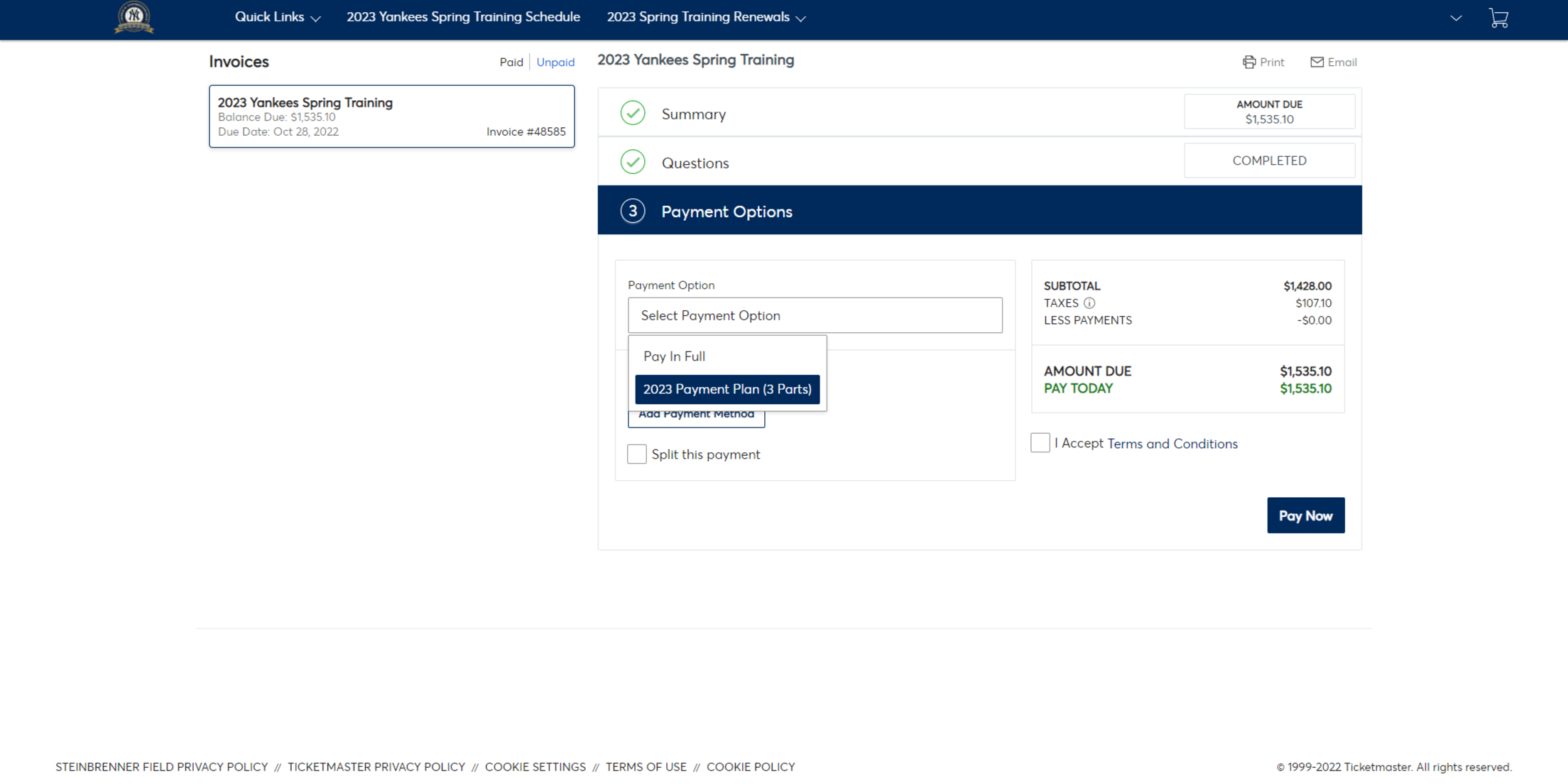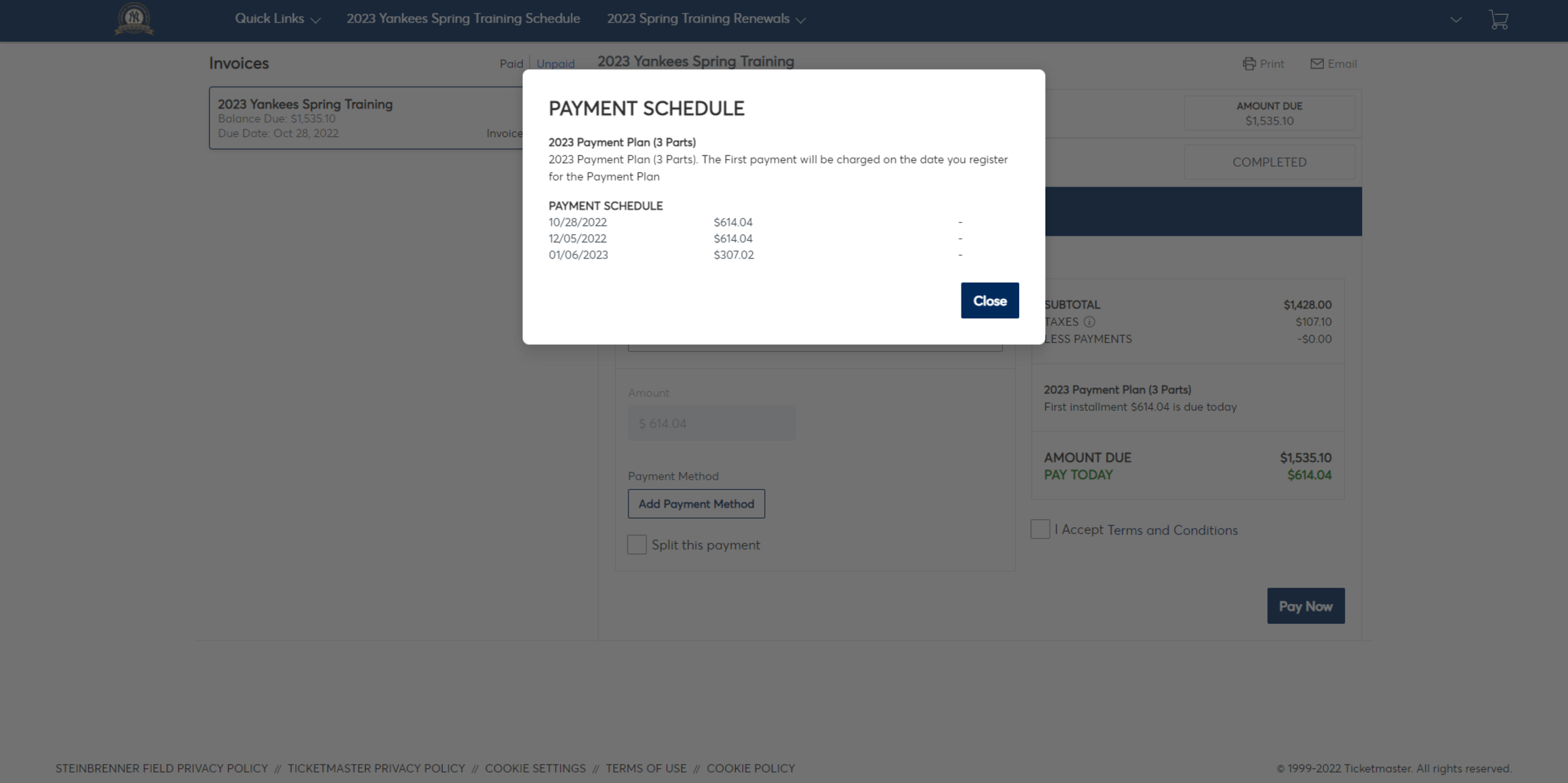 After selecting your payment option, you must select a payment method. You can select from existing options or add a new option by clicking "Add Payment Method." This pop-up will appear and prompt you to add a new credit or debit card.
Please note that your credit or debit card will only be charged in the event there is an outstanding balance.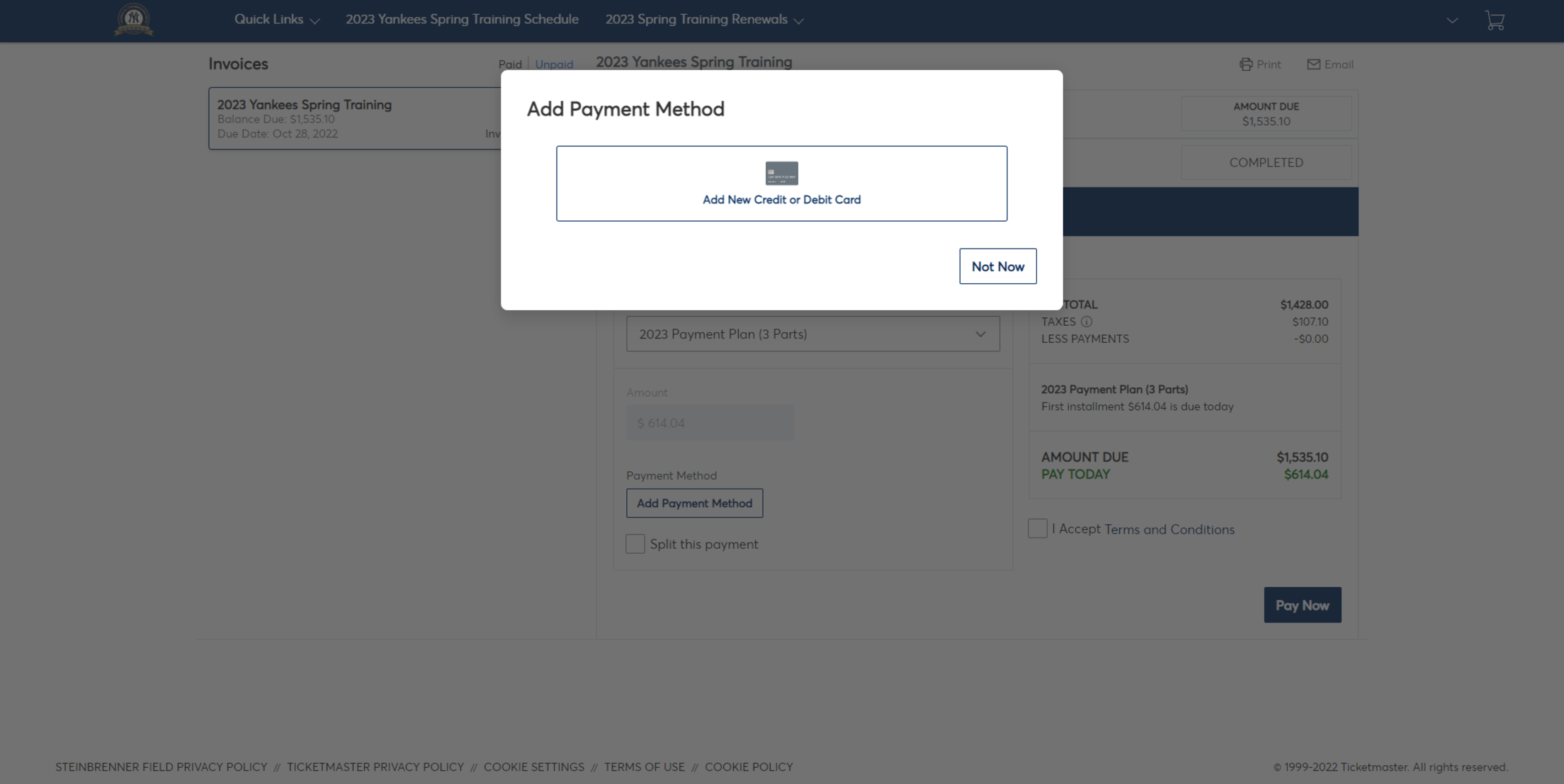 Once all steps are complete and you have accepted the Terms and Conditions, click "Pay Now". If successful, you will receive an email confirming your invoice payment has been received.