Brewers Franchise Timeline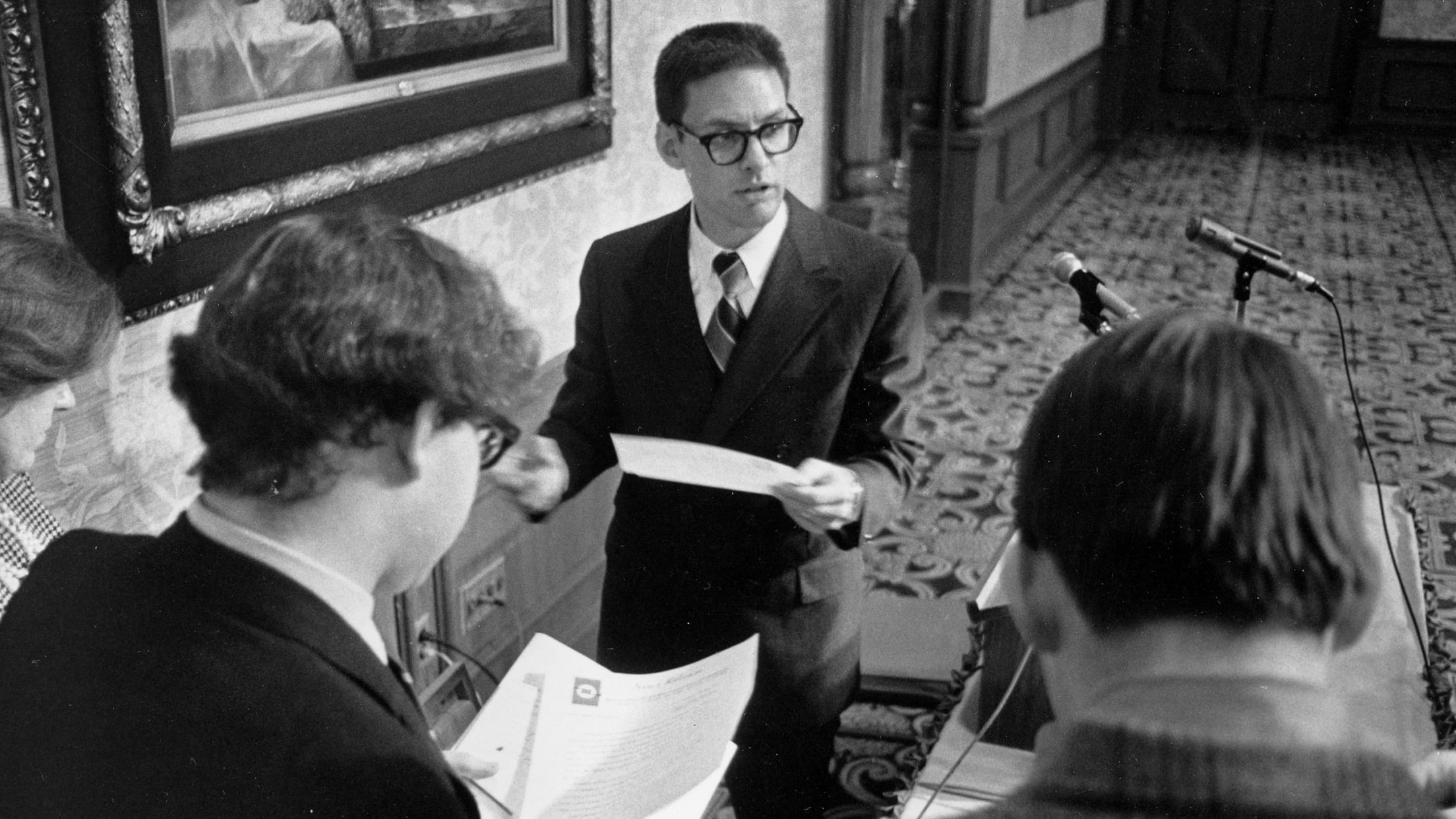 President of Milwaukee Brewers Inc., Bud Selig, reads a telegram from American League President Cronin, regarding the move of the Seattle Pilots, to members of the press in Milwaukee, Wis., on April 1, 1970. (AP Photo)
1967
• Pacific Northwest Sports, Inc., organized to seek a Major League Baseball franchise, purchases the Triple-A Seattle Angels from the California Angels on October 25 and announces it will operate the franchise in the Pacific Coast League.
• The American League grants Pacific Northwest Sports, Inc. a franchise at its Winter Meetings in Mexico City on December 2.....the team is set to begin play in 1969.
1968
• Marvin Milkes is named the first general manager of the Seattle franchise on February 21.
• Pacific Northwest Sports, Inc. announces that the team will be called the "Seattle Pilots" on March 31.....the moniker was chosen by contest-winner Donald Nelson of Seattle, who picked the name because he felt it denoted leadership and combined the area's heritage on sea and in air.
• The Pilots unveil their team logo on August 18.....the design features gold wings flanking a red ship's wheel which surrounds a white baseball, all trimmed in blue.....the name "Pilots" appears on the "sweet spot" in italicized lower-case letters.
1969
• The Pilots go 64-98 in their only season in the Major Leagues, finishing in last place in the American League West.
• The Pilots play their first game ever on April 8 at California and win, 4-3, scoring all four runs in the top of the first inning.