Cardinals Official Scorecard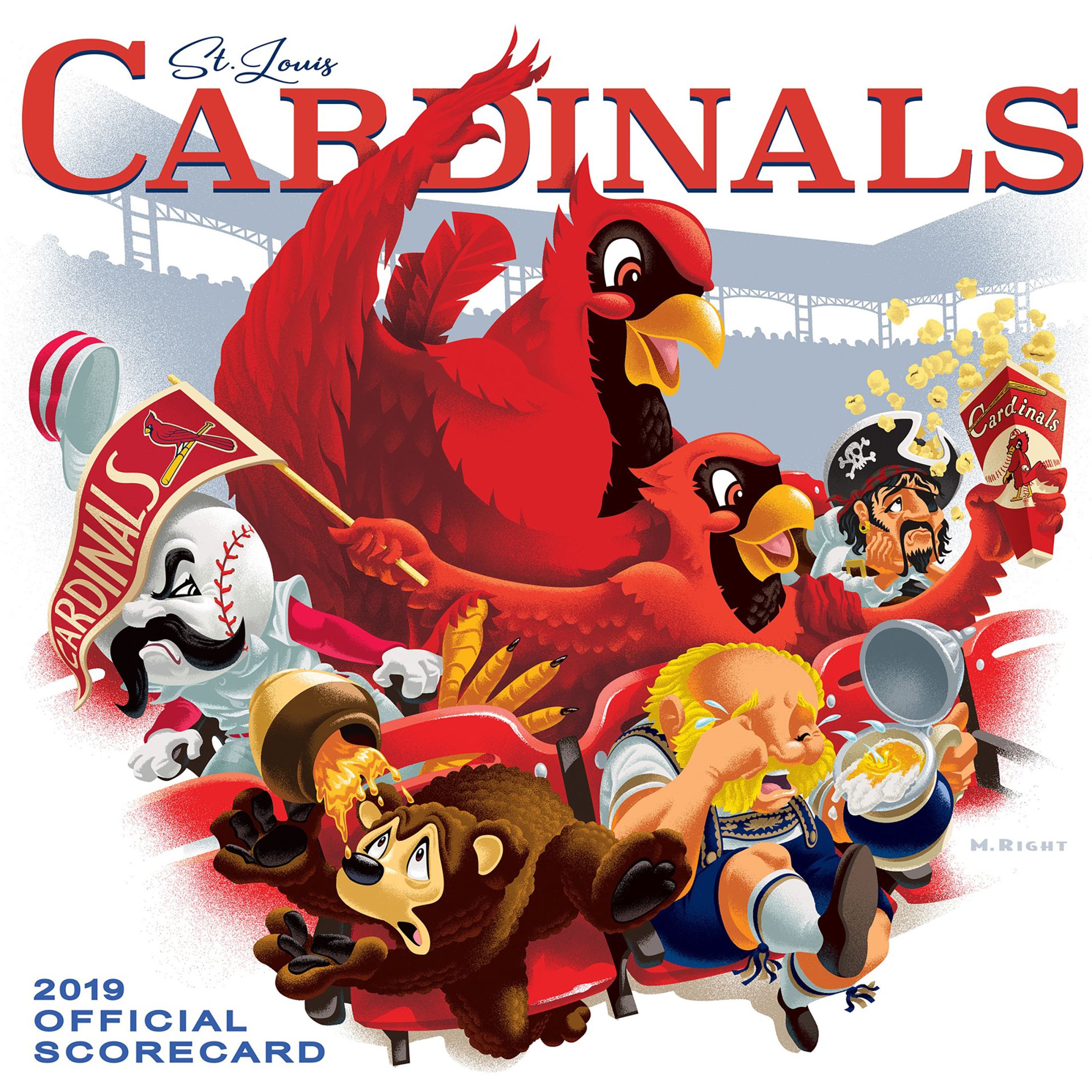 SINGLE COPIES W/O ROSTERS
$2.50 EACH
SCORECARD BY SERIES WITH ROSTERS
$2.50 EACH
2019 COMPLETE SEASON SET
$50
OFFICIAL 2019 SCORECARD: KEEP SCORE THE "CARDINAL WAY"
One of the longest-standing collectible souvenirs in baseball, the scorecard represents much more than a means to keep track of the hits, runs and outs that occur over the course of a major league game. It's a tangible keepsake commemorating a game that might be memorable for any number of reasons - a fan's first ballgame, a couple's first date, a player's big-league debut or a record-setting performance by a future Hall of Famer.
It's no wonder that the first order of business at Busch Stadium for baseball's best fans is a stop at a Cardinals Publications vendors cart to purchase the Official 2019 Cardinals Scorecard - sold individually or included with each copy of Cardinals Magazine.
Further, fans can acquire additional copies of the 2019 scorecard here, either by series or as a complete season set. Each scorecard is imprinted with the series game gates and the complete rosters for the Cardinals and their opponent. You can also purchase scorecards without game dates and rosters printed inside.
Adorned with beautiful retro cover art by Mike Right - the acclaimed St. Louis illustrator who has designed the Cardinals' scorecard covers since 2003 - scorecards also feature a tutorial on how to keep score the "Cardinal Way," a method practiced by team officials since the 1940s. There's no better way to stay connected to the action on the field than keeping a scorecard!
To order any 2019 scorecard, click the green Order Now button below. To inquire about scorecards from previous seasons, call us at 314-345-9303 or send an email to: [email protected]
READ OUR STORY on the evolution of the Cards' scorecard since 1911!