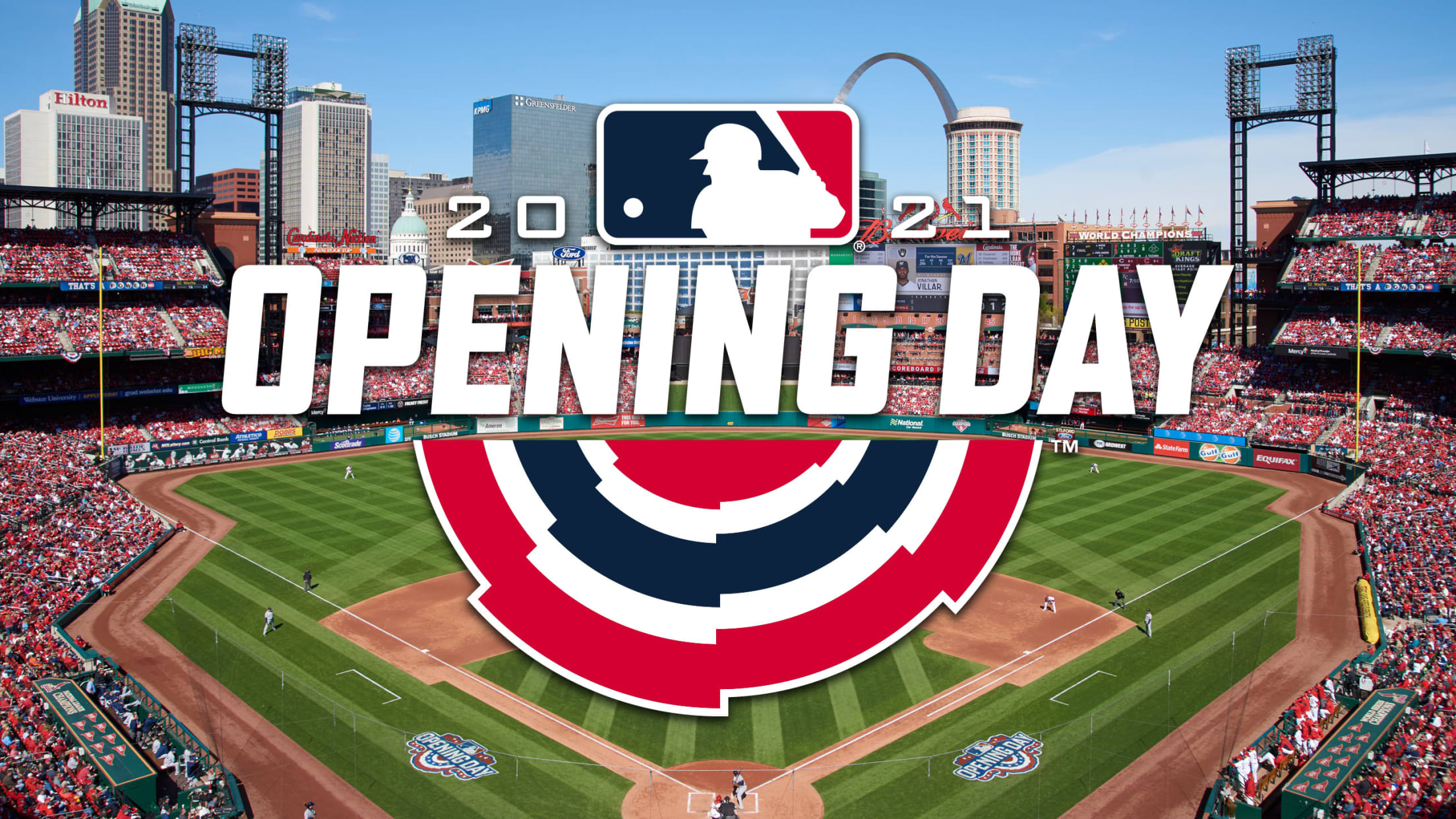 The Cardinals will open their 2021 home schedule against the Milwaukee Brewers on Thursday, April 8th at 3:15 p.m CT. Below is a schedule of official activities and information to help fans enjoy #OpeningDaySTL. Fans who are unable to attend in person can enjoy the full Opening Day pre-game ceremony via the game broadcasts on TV (Bally Sports Midwest) and Radio (KMOX 1120 AM, 98.7 FM and Cardinals Radio Network).
Opening Day Pregame Schedule
12:00 PM
Cardinals Batting Practice (subject to change)
12:55 PM
Brewers Batting Practice (subject to change)
1:00 PM
Gates Open
2021 Cardinals Magnet Schedule: All fans, ages 21 and older, will receive a magnet featuring the 2021 Cardinals schedule, compliments of Budweiser.
2:30 PM
Pregame ceremonies begin with an appearance by the famous Budweiser Clydesdales
2:33 PM
Lou Brock & Bob Gibson tribute
2:35 PM
Introduction of Cardinals Hall of Famers to centerfield batter's eye
2:38 PM
Salute to Mike Shannon from KMOX radio booth
2:40 PM
Introduction of Cardinals Chairman and CEO, Bill DeWitt Jr., and President of Baseball Operations, John Mozeliak, at home plate
2:41 PM
Introduction of the 2021 St. Louis Cardinals via Ford Motorcade. The players will ride in 2021 Ford F-150 Lariat trucks
2:53 PM
Introduction of the Milwaukee Brewers
2:57 PM
2:58 PM
National Anthem performed from centerfield batter's eye by Dr. Shephali Wulff, an infectious disease specialist with SSM Health in St. Louis
3:00 PM
Cardinals Opening Day video
3:02 PM
Ceremonial First Pitch by Cardinals Hall of Fame 3B Scott Rolen to current Cardinals 3B Nolan Arenado
3:15 PM