---
A variety of passenger loading and taxi zones around Oracle Park make it easy to hail a ride to or from the ballpark.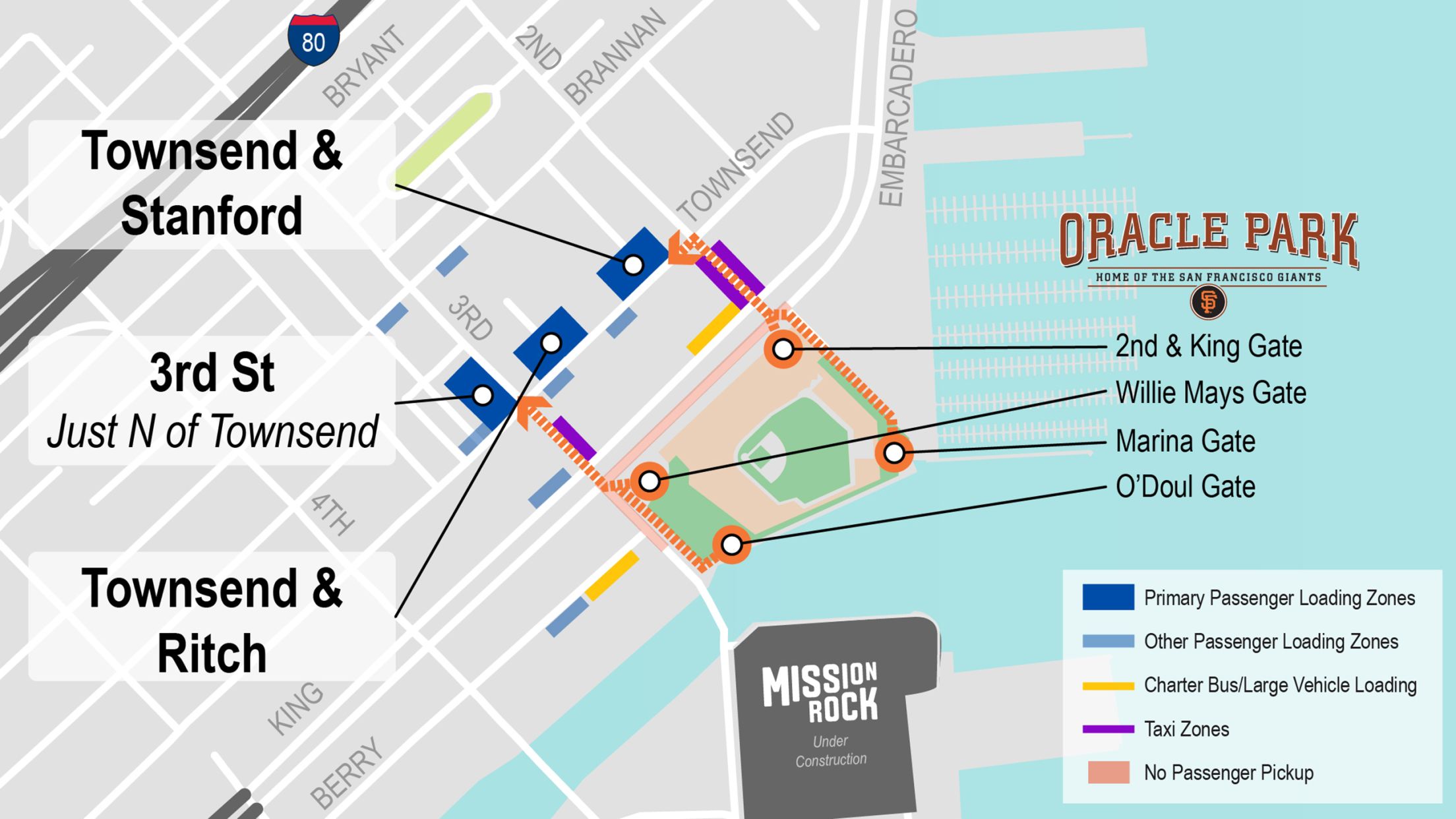 Ridehail
To catch an Uber or Lyft after a game, find the passenger loading zone closest to the gate from which you're exiting using the map above.
Catching a ride after a game may take some time, depending on the size of the crowd. If wait times are particularly long at these major passenger loading zones, we recommend walking out of the area immediately around the ballpark and trying your ride request again.
Taxi
There are four taxi zones around Oracle Park, shown on the map above. Taxis typically queue up in some or all of these locations toward the end of games, so simply proceed to the most convenient zone to catch a ride.