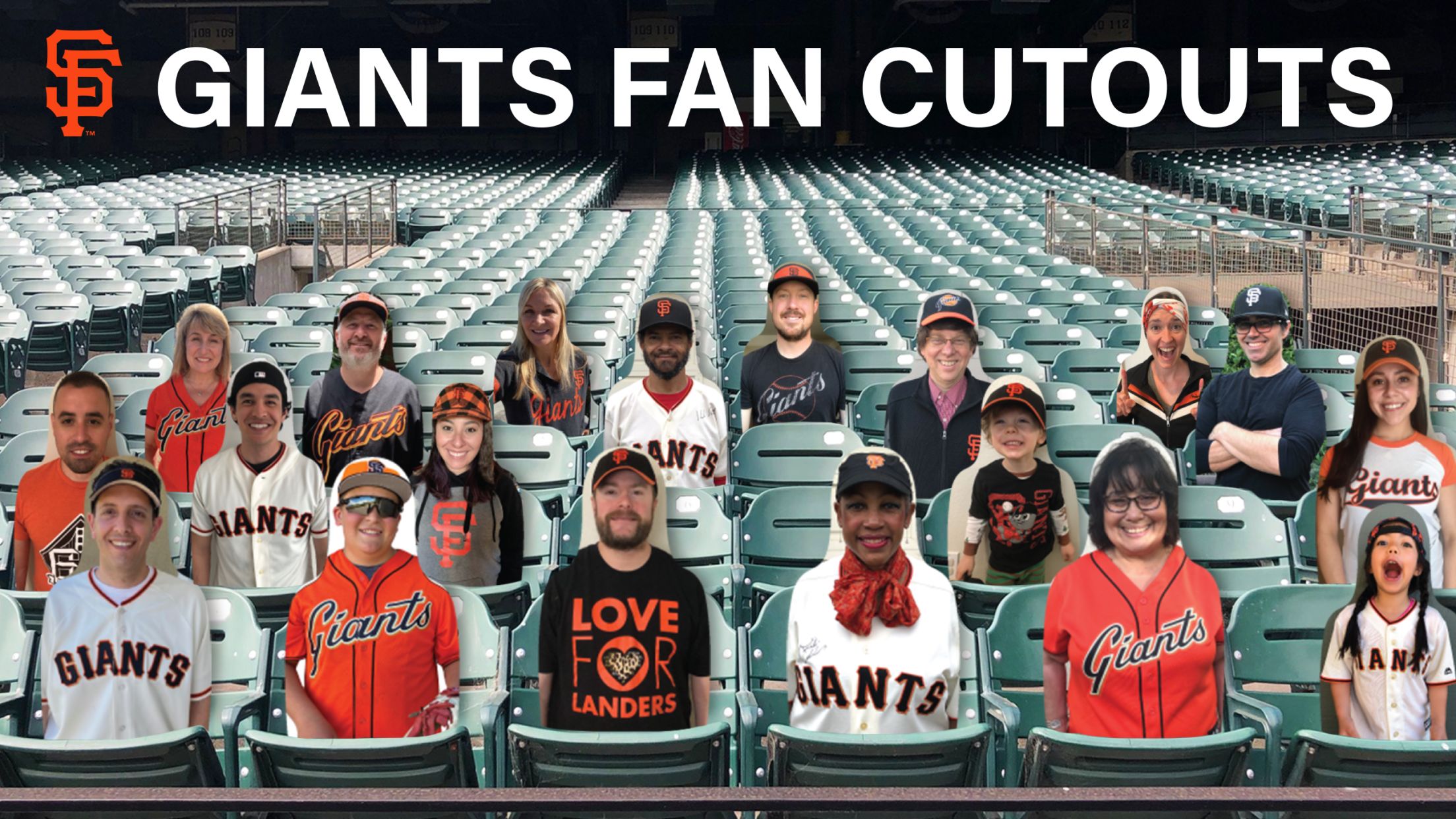 Mail Delivery FAQs
Q: How much did it cost to mail the cutout(s)?
A: Mail delivery was $19.99 for addresses within the contiguous United States.
Q: Was there a deadline to arrange mail delivery?
A: Yes. Mail delivery was required by February 2. Fan cutouts that were not arranged for mail delivery will be recycled.
Q: What about an in-person pickup option?
A: With the City and County of San Francisco in the purple tier, a pick up event at Oracle Park wasn't possible. Mail delivery was the ONLY way to receive your fan cutout(s).
Q: How many Giants branded face masks will be included with the mail delivery of my cutout(s)?
A: We will include 1 face mask per cutout, with a max of 2.
Q: How will my fan cutout(s) ship?
A: Fan cutouts will be mailed via FedEx. Tracking information will be provided via email.
Q: Does FedEx deliver to a P.O. Box?
A: Unfortunately, FedEx is unable to deliver to a P.O. Box. A physical address is required. You can ship to an address other than your home address, if you have a different, secure location to ship to.
Q: When can I expect my cutout to be mailed/delivered?
A: Orders placed Dec 8 - Jan 19 shipped the week of January 25 (reference your tracking number for delivery details). Orders placed Jan 20 - Feb 2 are scheduled to ship the week of February 8 (tracking information will be provided via email).
Q: What condition are the fan cutouts in?
A: The fan cutouts will arrive in "game used condition." The fan cutouts were made from weather-proof and fade resistant material, but we expect them to show signs of wear from being exposed to outdoor elements.
Fan Cutout FAQs
Q. When were the cutouts installed in the seats?
A. Cutouts were installed in waves, depending on when your photo was uploaded.
Uploaded photo by 7/10, installed by 7/28 game
Uploaded photo by 7/30, installed by 8/14 game
Uploaded photo by 8/6, installed by 8/19 game
Uploaded photo by 8/17, installed by 9/4 game
Uploaded photo by 9/1, installed by 9/21 game
Q. Are there photos of the cutouts seated in the ballpark?.
A. If your cutout was installed by September 4, your cutout is included in our Giants FanCam presented by Oracle. Visit https://sfgiants.fancam.com/ to find your cutout, tag yourself, and share. Cutouts included in the final installment (September 21) are not included in the Giants FanCam, but we tried to take manual photos. Email [email protected] with your cutout location and we will check our files.
Q. Is my cutout officially a part of the game?!
A. Yes! Each Fan Cutout was authenticated by MLB as Game Used.
Q. Will there be a Fan Cutout program for the 2021 season?
A. We remain hopeful that we will be able to host fans during the 2021 season. Therefore, there are no plans to offer a Fan Cutout program.