The 2020 Election has now passed. Thank you to all who voted and volunteered!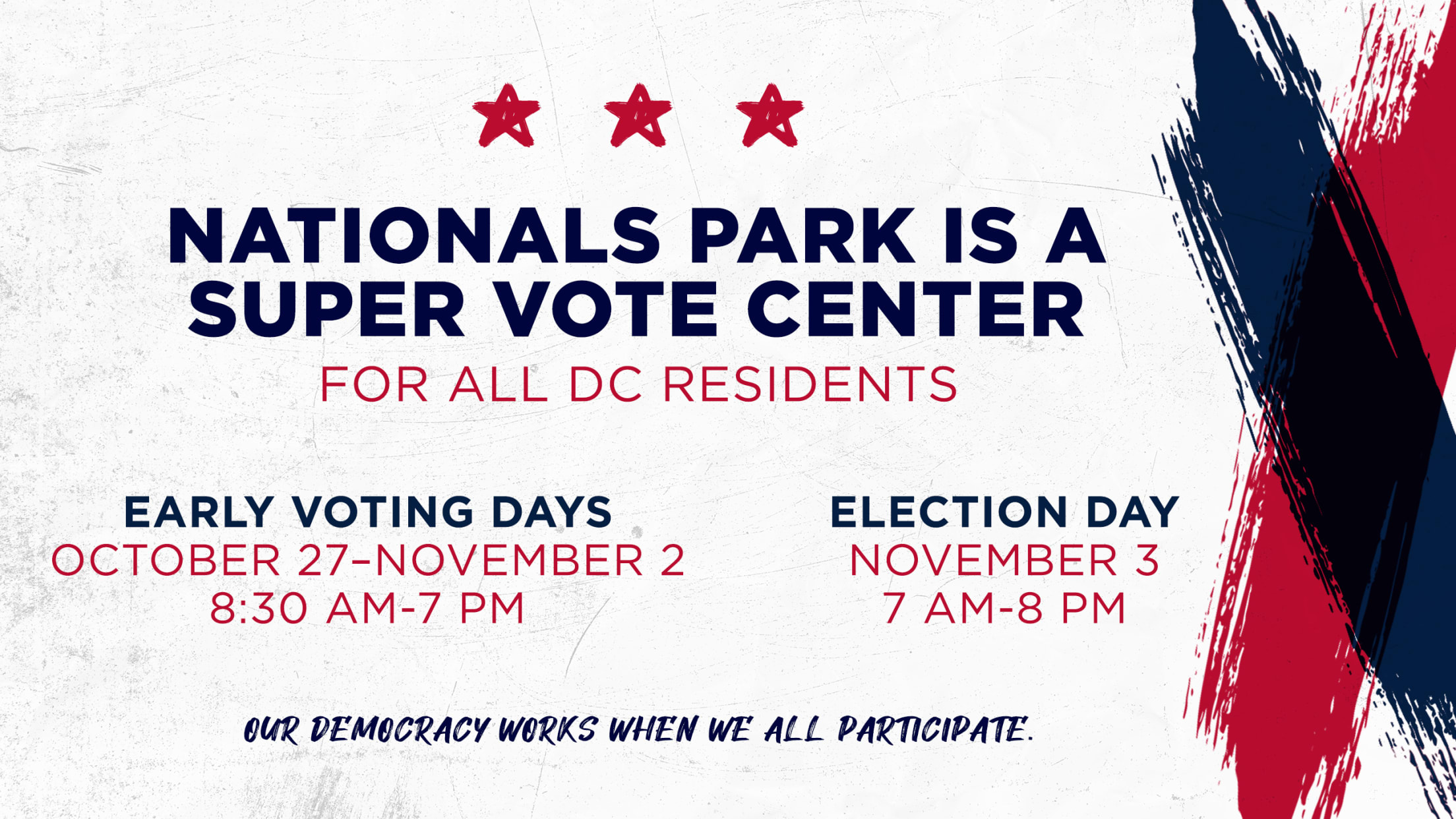 FAQs
Masks
Masks MUST be worn at all times and will be required to enter
Parking
Parking will not be provided for voters in Nationals controlled garages; street parking is available
Flow
Voters will enter the ballpark through Home Plate Gate
Voters will then enter the back door of the Diamond Club
Voters will check-in, vote, and then exit out the main doors of the Diamond Club
Voters will exit the ballpark via the Home Plate Tailgate gate and walk down the Timeline Ramp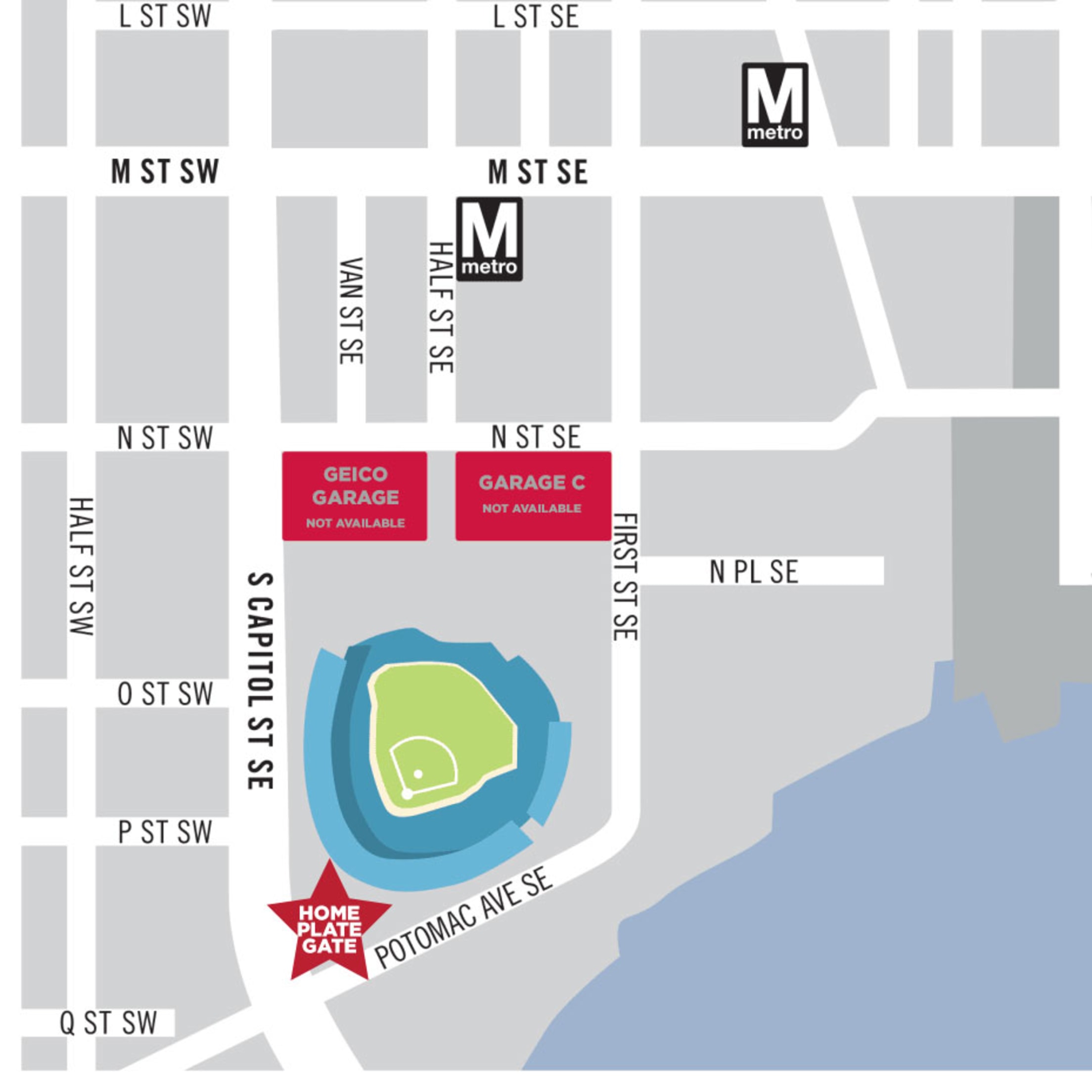 YBA Voting
All DC residents are welcome to vote at the Washington Nationals Youth Baseball Academy on Election Day, November 3.
Address - 3675 Ely Place SE, Washington, DC 20019
Ward - 7
Dates Open - November 3, 2020
Register to Vote