Orioles considering options with Mancini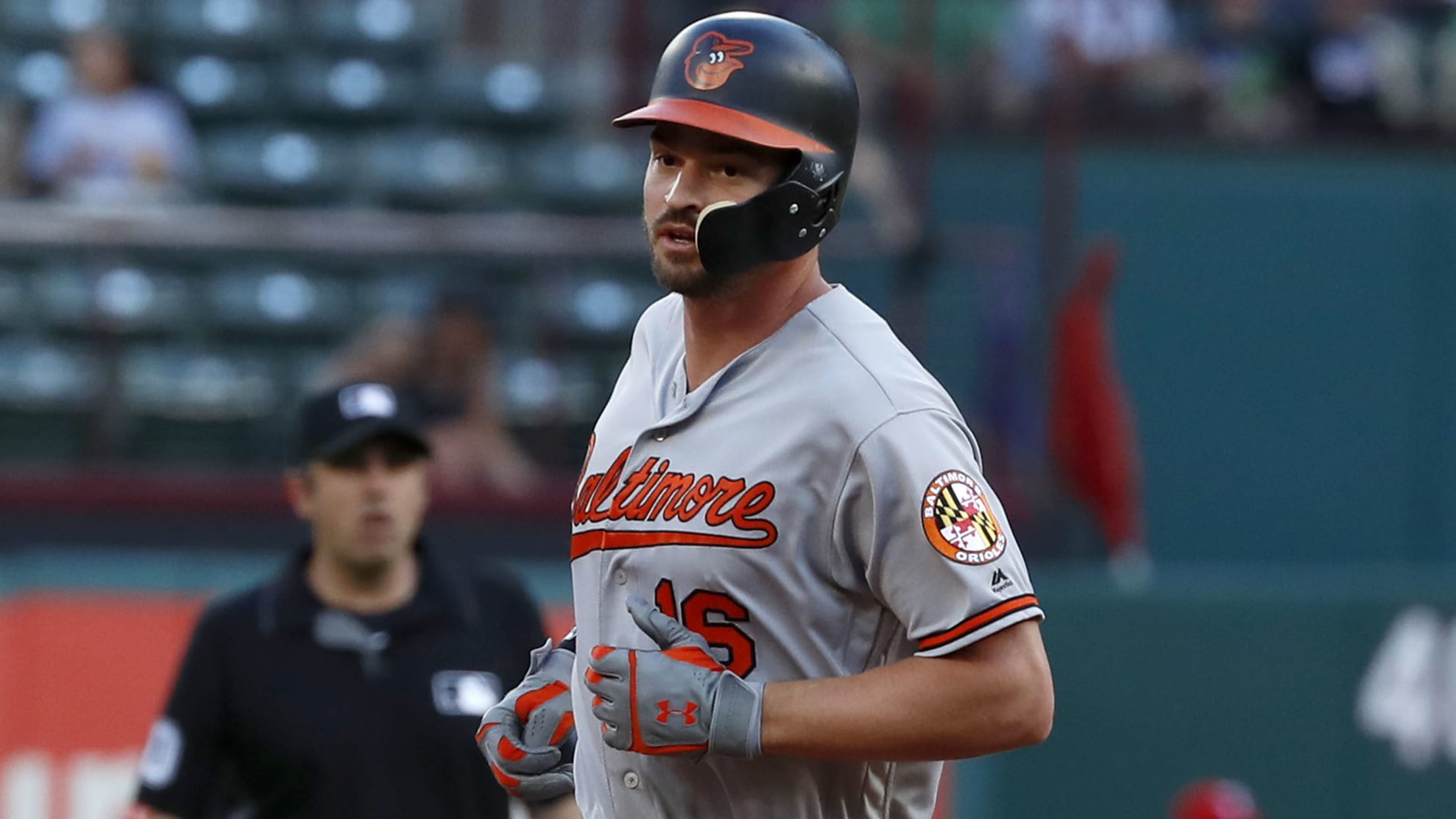 BALTIMORE -- From the time he took over the Orioles' baseball operations department in November, the team's executive vice president and general manager, Mike Elias, has repeatedly emphasized his primary objective of infusing the organization with as much talent as possible. That hasn't changed, and as the summer progresses, figures
BALTIMORE -- From the time he took over the Orioles' baseball operations department in November, the team's executive vice president and general manager, Mike Elias, has repeatedly emphasized his primary objective of infusing the organization with as much talent as possible. That hasn't changed, and as the summer progresses, figures to lead to a decision regarding the Orioles' best player.
Elias said Tuesday the club is willing to listen to offers of all kinds prior to this year's non-waiver Trade Deadline, during which the Orioles will be full-blown sellers for the second straight year. That includes inquiries about Trey Mancini, who Elias said he's considered extending but also profiles as the club's top potential trade chip. Regarding Mancini, the Orioles are considering a variety of options.
"We're not looking to part with Trey," Elias said. "That said, we're open to anything. We do have our sights set on the future a little bit. If we end up making some trade transaction with him or any player, and we feel what we're getting back is better for the organization that what we're giving up, then we're going to listen on it. But he's an integral part of this team, and we hope he's around for a while."
From strictly a baseball standpoint, the flurry of moves the Orioles made prior to last year's non-waiver Trade Deadline qualified as fairly cut and dry. Manny Machado, Jonathan Schoop and Zack Britton were impending free agents, and none were candidates to resign with a club set to demonstrably change direction. Brad Brach's salary and injury status made him expendable.
Of the players dealt, perhaps Kevin Gausman compared best with Mancini, given their similarities in age and service time. But even that's something of a stretch. Gausman's production had been trending downward for two years when the Orioles sent the righty to Atlanta as part of a six-player deal they'd hope would help kickstart their rebuilding process. Now, Baltimore is in the throes of said process, and Mancini has emerged as its most productive player by a considerable margin.
An American League Rookie of the Year finalist in 2017, Mancini is enjoying a breakout summer this season at age 27. He leads Baltimore in nearly every major offensive category, ranking among the AL leaders in hits, doubles, and runs while hitting .299 with a .890 OPS. Mancini is not arbitration eligible until this winter, and is under team control through 2023. That alone should make him attractive on what figures to be a thin market for corner outfielder/first base types.
"I expect those conversations will pick up in frequency and maybe even intensity as we get into July," Elias said. "But there are good players here, and we want to keep them here, especially if they are under control for a while. So it'll take two to tango, so to speak."
Mancini is one of several Orioles who fit that mold, with Dylan Bundy, Mychal Givens -- and to lesser extents John Means and Renato Nunez -- all controllable well beyond 2019. Their most obvious rental is righty Andrew Cashner, who is unlikely to reach the innings total necessary for his 2020 team option to vest.
"There is nobody we're going to push out the door, but we'd be foolish not to entertain future value, especially for players who might not be with us next year because their contracts are up," Elias said. "We're going to be listening. My phone is on."