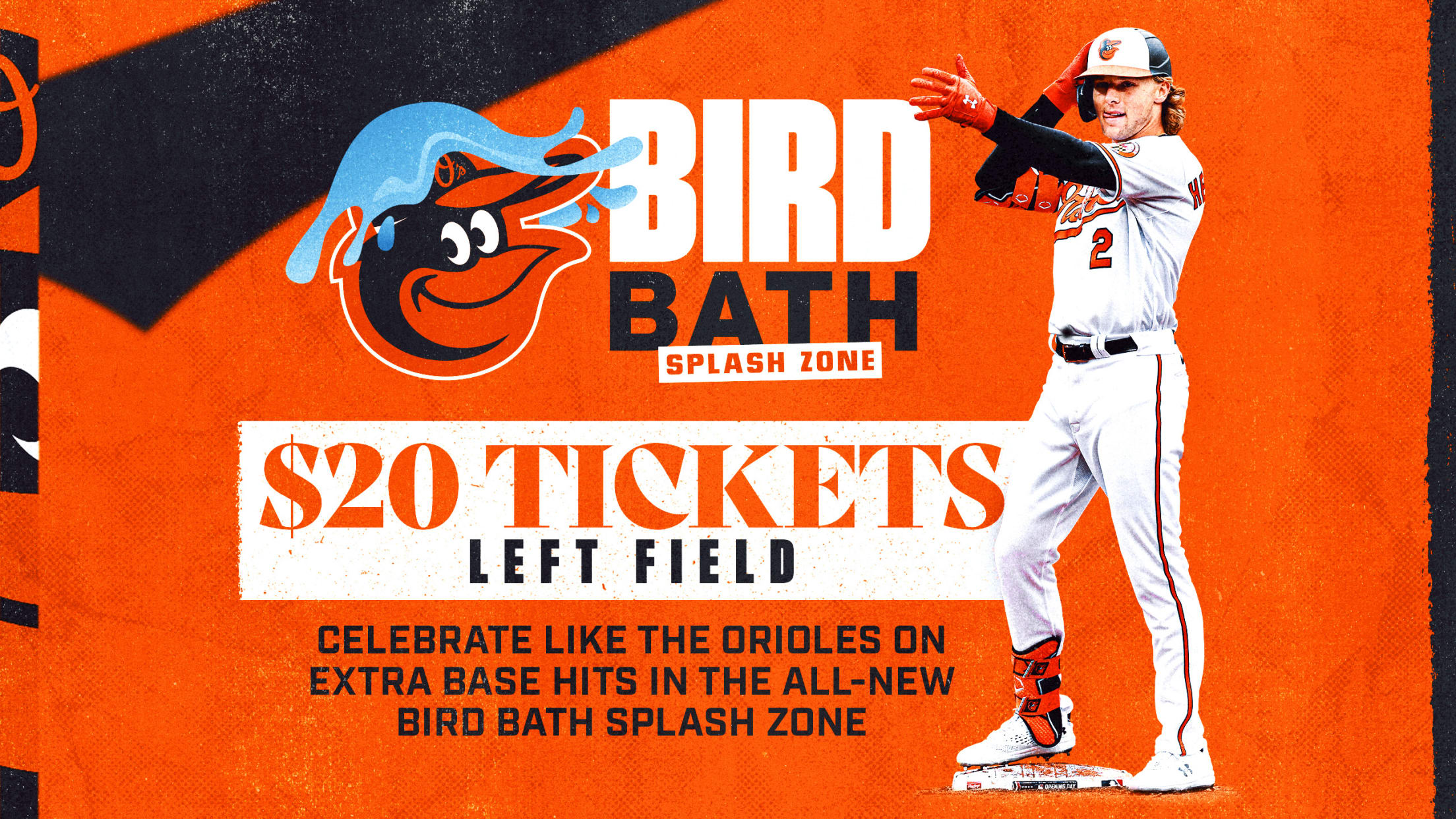 $20 TICKETS | LEFT FIELD SECTION 86
Lock in your seats in the all-new Bird Bath Splash Zone. Celebrate like the Orioles on all extra base hits. Water will be sprayed after Orioles doubles, triples, and home runs.
We encourage fans to celebrate with the Orioles team by mimicking turning on the faucet, activating the sprinklers, and drinking out of the homer hose, and joining in on the fun in Section 86!
You may get wet in the Bird Bath Splash Zone. We encourage fans to secure their belongings in waterproof bags before entering the Bird Bath.
---
If you have previously purchased seats before May 10 in the Left Field Lower Box, Section 86, for an upcoming home game, you will be informed of your ticket options. Should you have any questions in the meantime, please feel free to contact us by emailing [email protected].
IMPORTANT: By purchasing tickets to be seated in the Bird Bath (Section 86), you understand that you may be sprayed with water during the game. Although the Baltimore Orioles take precautionary measures to keep all fans safe and to ensure an enjoyable game experience, you acknowledge that you and your belongings may become saturated with water. By voluntarily sitting in Section 86, you agree to release, indemnify, defend and discharge the Baltimore Orioles from all liability, claims, demands, damages or costs.