Yankees at Home
Chef Matt's Kitchen
Print out recipes from Legends Hospitality Senior Executive Chef Matt Gibson.
---
Watch a video tutorial on how to make Cacio e Pepe, a cheesy pasta dish that translates to "cheese and pepper," from Legends Hospitality Senior Executive Chef Matt Gibson. The ingredients are listed below.
SERVES: 4
PREP TIME: 5 minutes
COOKING TIME: 10 minutes
INGREDIENTS:
6 ounces of Bucatini Pasta, dried
3 tablespoons of extra-virgin olive oil
1-2 tablespoons of butter
1 ½ tablespoons of Peppercorn
¾ cup of grated parmesan cheese
1/3 cup of grated pecorino cheese
NewYork-Presbyterian

Visit NewYork-Presbyterian's Health Matters blog to learn more.
Quarantine Buddies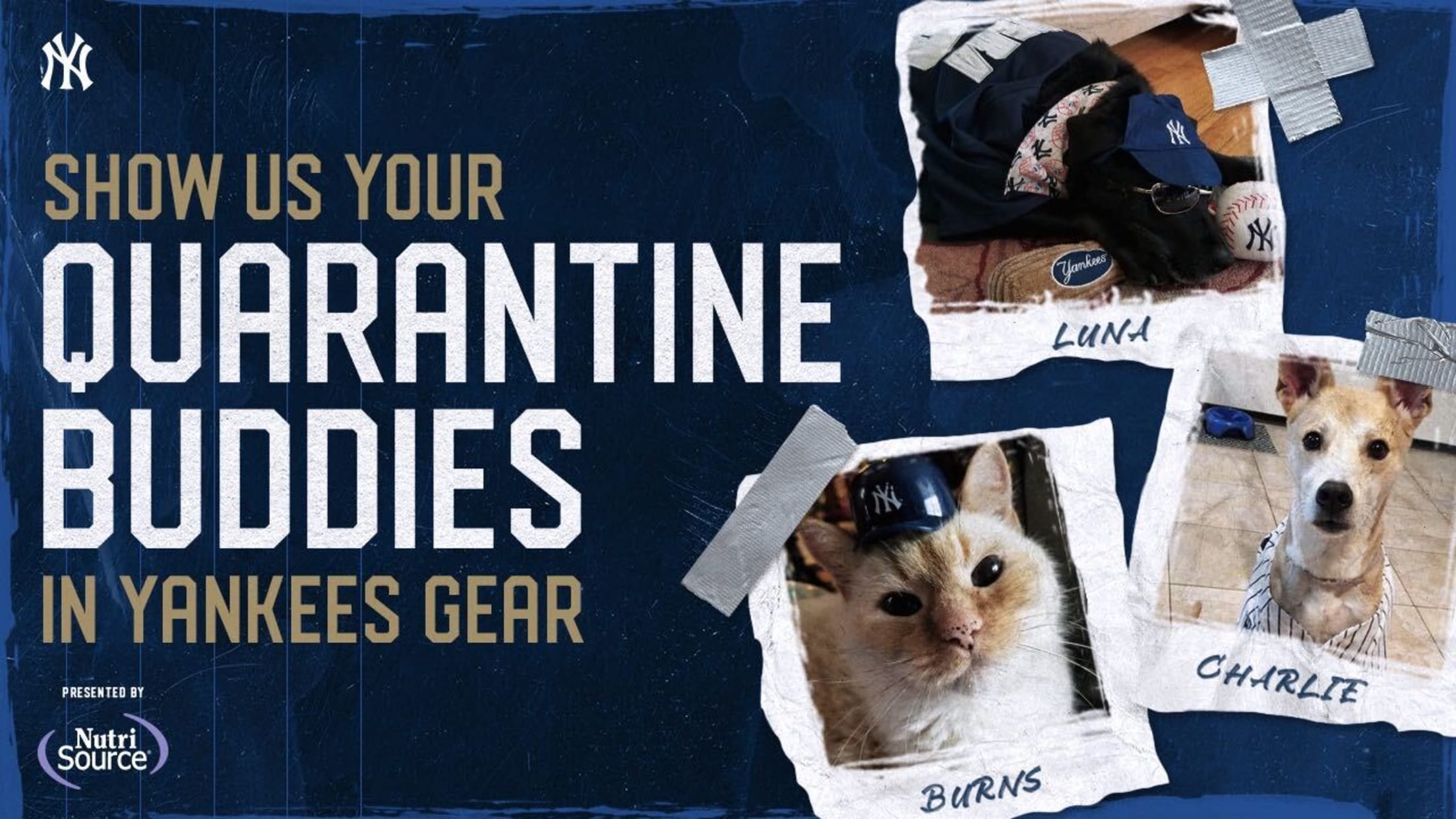 The New York Yankees and NutriSource Pet Foods want to see photos of your furry quarantine buddies in Yankees gear!
Nothing brings a smile quite like a cute animal, so show off your pet's style and we'll post the pics for everyone to see.
Workout Videos
Join Strength & Conditioning Coach Brett McCabe and special guests—including Giancarlo Stanton, Luis Severino, Tyler Wade and General Manager Brian Cashman— in staying in shape with at-home workouts using items you can find around your house.
Lamp Curls and Overhead Squats
Stay Connected
YES Network