Ballparks: 1880 - Present
Sportsman's Park
Years: 1880-1891
In 1880, Chris Von der Ahe acquired the lease to Grand Avenue Park, expanding the grandstand to 10,000 seats and renaming the field Sportsman's Park. The grand opening took place on May 29, 1881 with the St. Louis Brown Stockings playing an exhibition game against the Cincinnati Red Stockings. In 1882 the team played for the first time as a professional club, marking the beginning of the professional franchise that would eventually join the National League in 1892 and be renamed the St. Louis Cardinals in 1900.
Union Park
Years: 1892-1897
The Browns, who won't be known as the Cardinals until 1900, make their National League debut on Apr. 12 with a 14-10 loss at home to the Chicago Colts, later to be renamed the Cubs. On Apr. 17, the Browns fall to the Reds, 5-1, in the first National League game played on a Sunday.
Robison Field
Years: 1899-1920
Capacity: 14,500 (1893); 15,200 (1899); 21,000 (1909)
St. Louis opens play in its new park located at Natural Bridge and Vandeventer and open the season with a 10-1 victory over Cleveland.
Sportsman's Park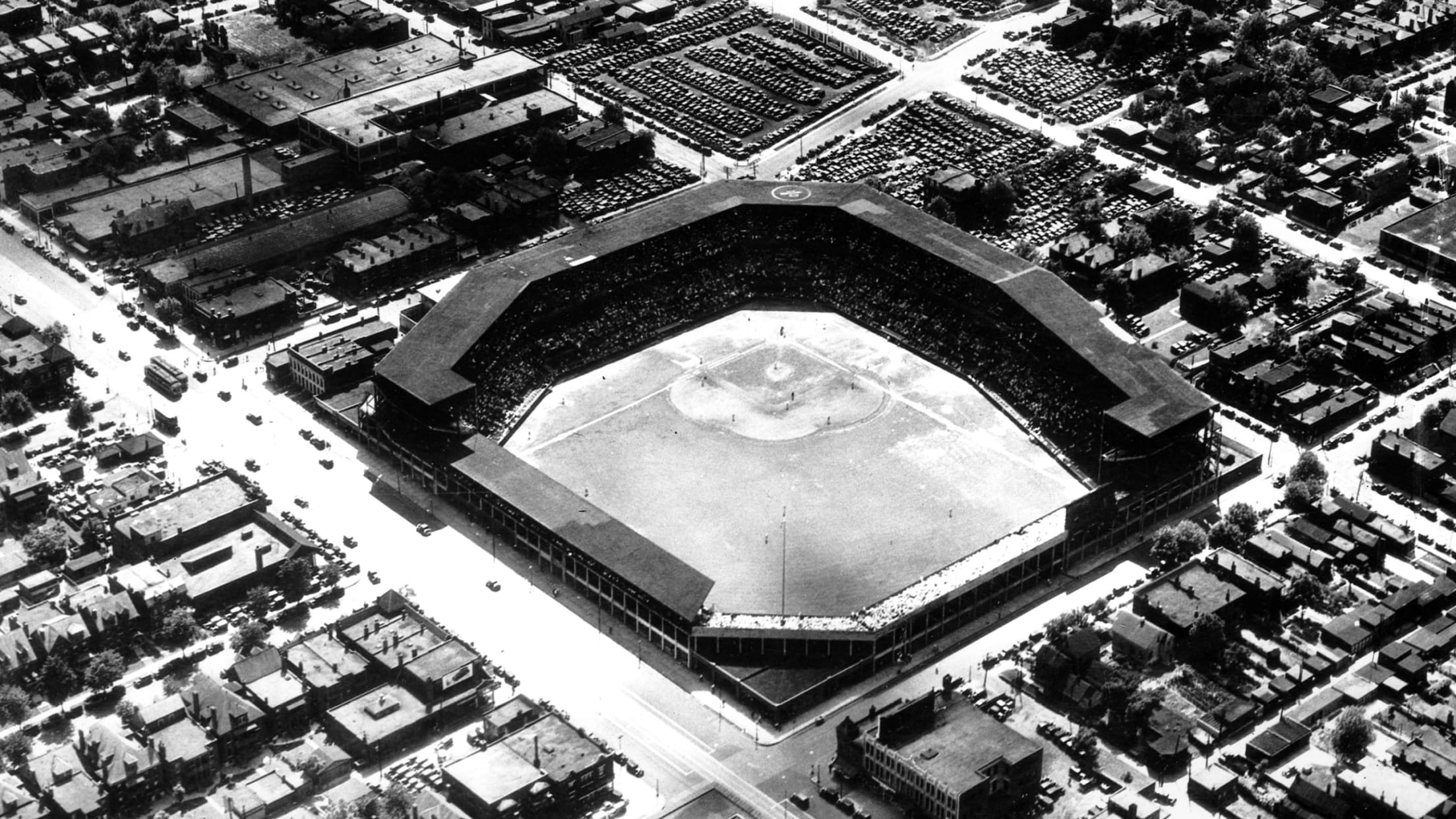 Years: 1920-1952
Capacity: 8,000 (1902); 18,000 (1909); 34,000 (1926); 30,500 (1953)
First night game: May 24, 1940
Busch Stadium (Grand Avenue)
Years: 1953-1965
After Anheuser-Busch, Inc. bought, the Cardinals in 1953, Sportsman's Park was renamed Busch Stadium. The Cardinals closed the stadium on May 8, 1966 with a 10-5 loss to the San Francisco Giants.
Busch Stadium II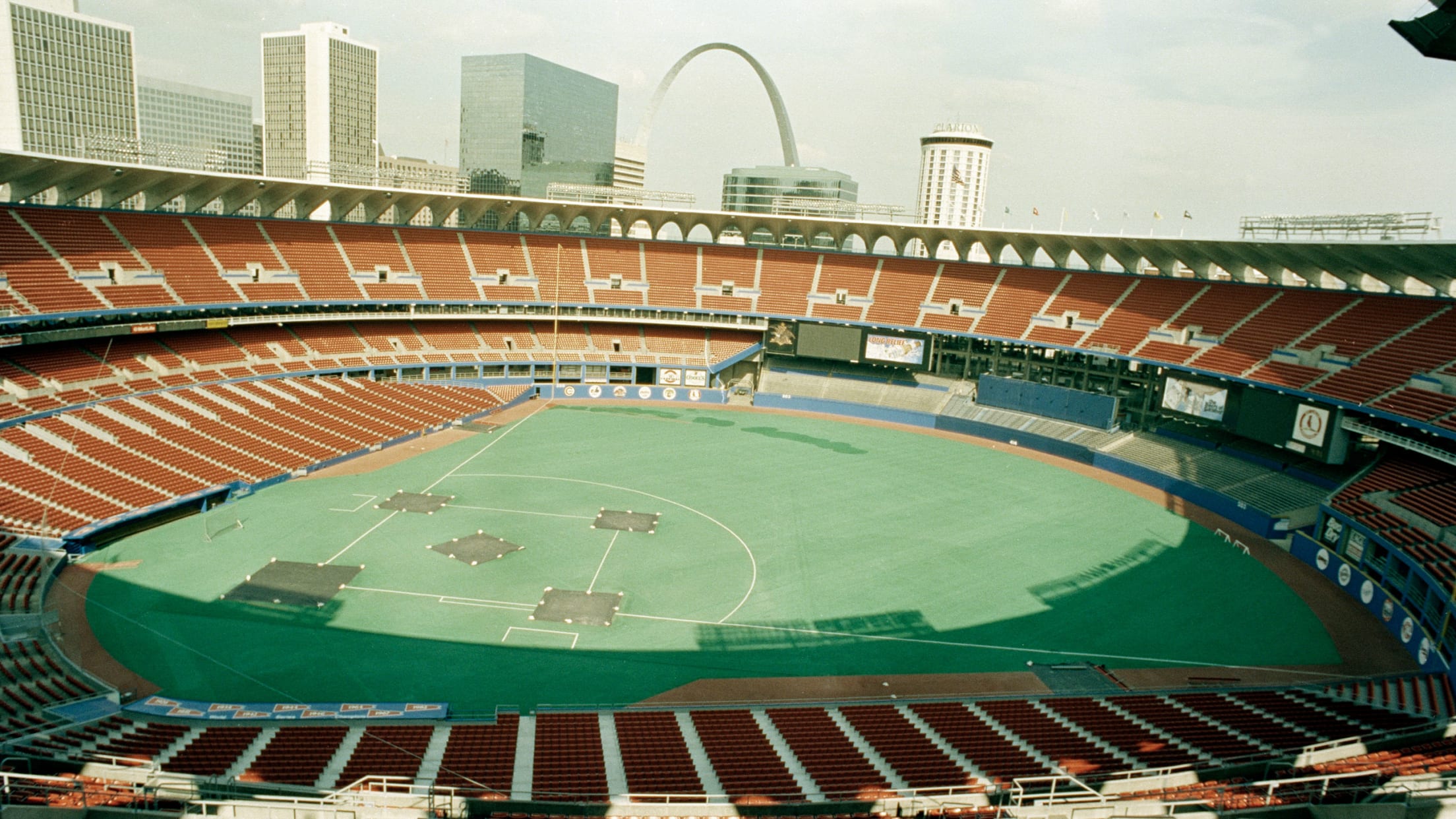 Years: 1966-2005
Capacity: 49,676
Served as home to the Cardinals from 1966 to 2005. On May 12, 1966, the Cardinals opened new Busch Memorial Stadium in downtown St. Louis by defeating the Atlanta Braves, 4-3, in 12 innings. Busch Stadium II served as host for the 1966 MLB All-Star Game, as well as six World Series (1967, '68, '82, '85, '87, 2004). The Cardinals closed Busch Stadium in 2005, defeating the Cincinnati Reds 7-5 on October 2, 2005.
Busch Stadium III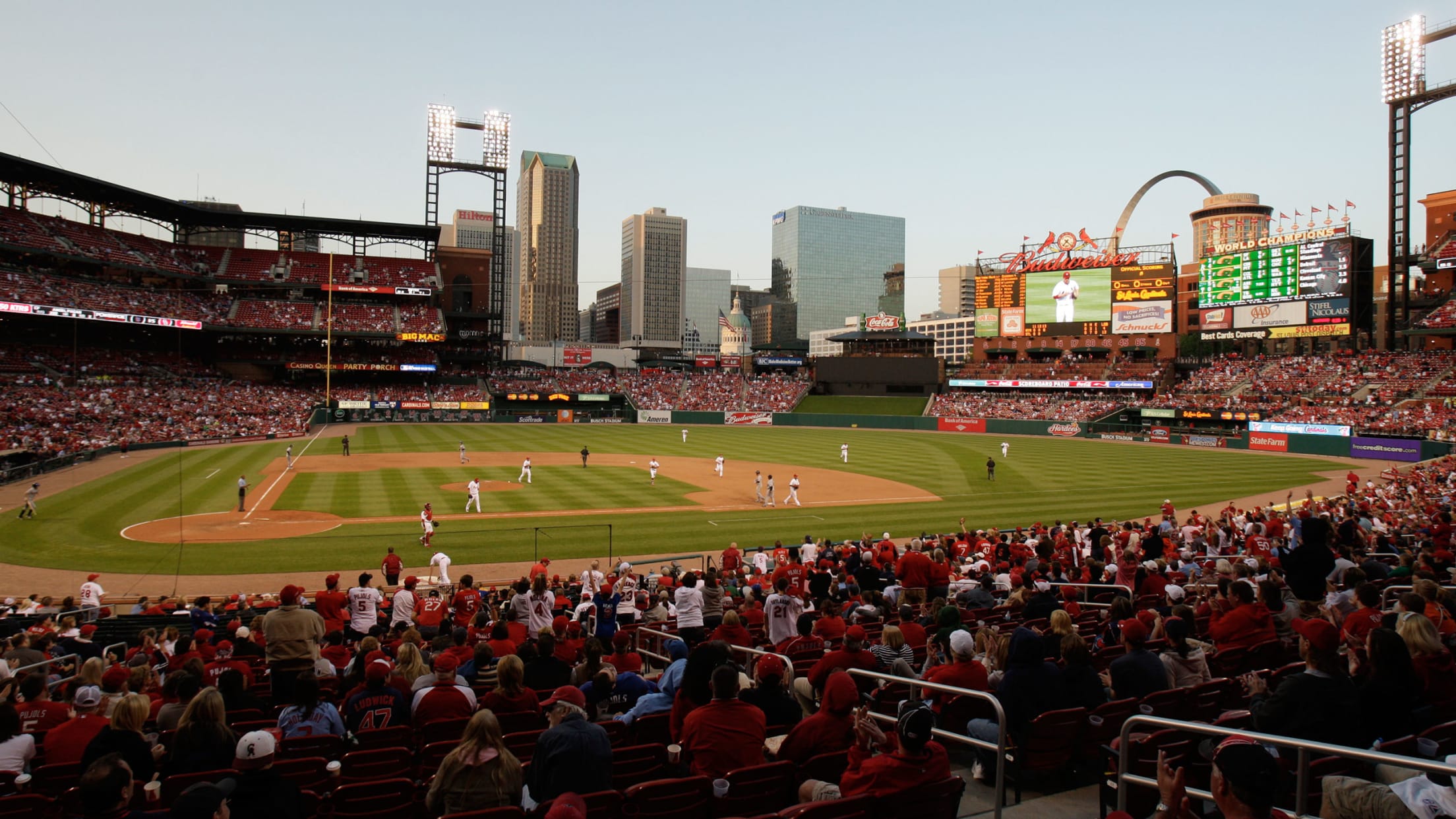 Years: 2006-present
Capacity: 43,975
On April 10, 2006, the Cardinals opened their new 46,000 seat retro-style downtown ballpark with a 6-4 win over the Milwaukee Brewers. David Eckstein collected the first Cardinals hit in the new Busch Stadium, and Albert Pujols hit the Redbirds first homerun. The Cardinals also became the first team in almost 100 years to win a World Series Championship in the inaugural season of a new ballpark. The new Busch Stadium will also serve as host for the 80th MLB All-Star Game, in July 2009.