Beginning with Stan Musial's No. 6, which was retired in 1963, the Cardinals have recognized the franchise's top players and influential individuals by taking their uniform numbers out of circulation. Those names and numbers now adorn the left-field wall at Busch Stadium, and the numbers appear below the main scoreboard in right-center field.
For those who didn't wear a uniform number but have been deemed deserving of the organization's greatest individual honor, their names and a logo appear alongside the others.
Ozzie Smith - #1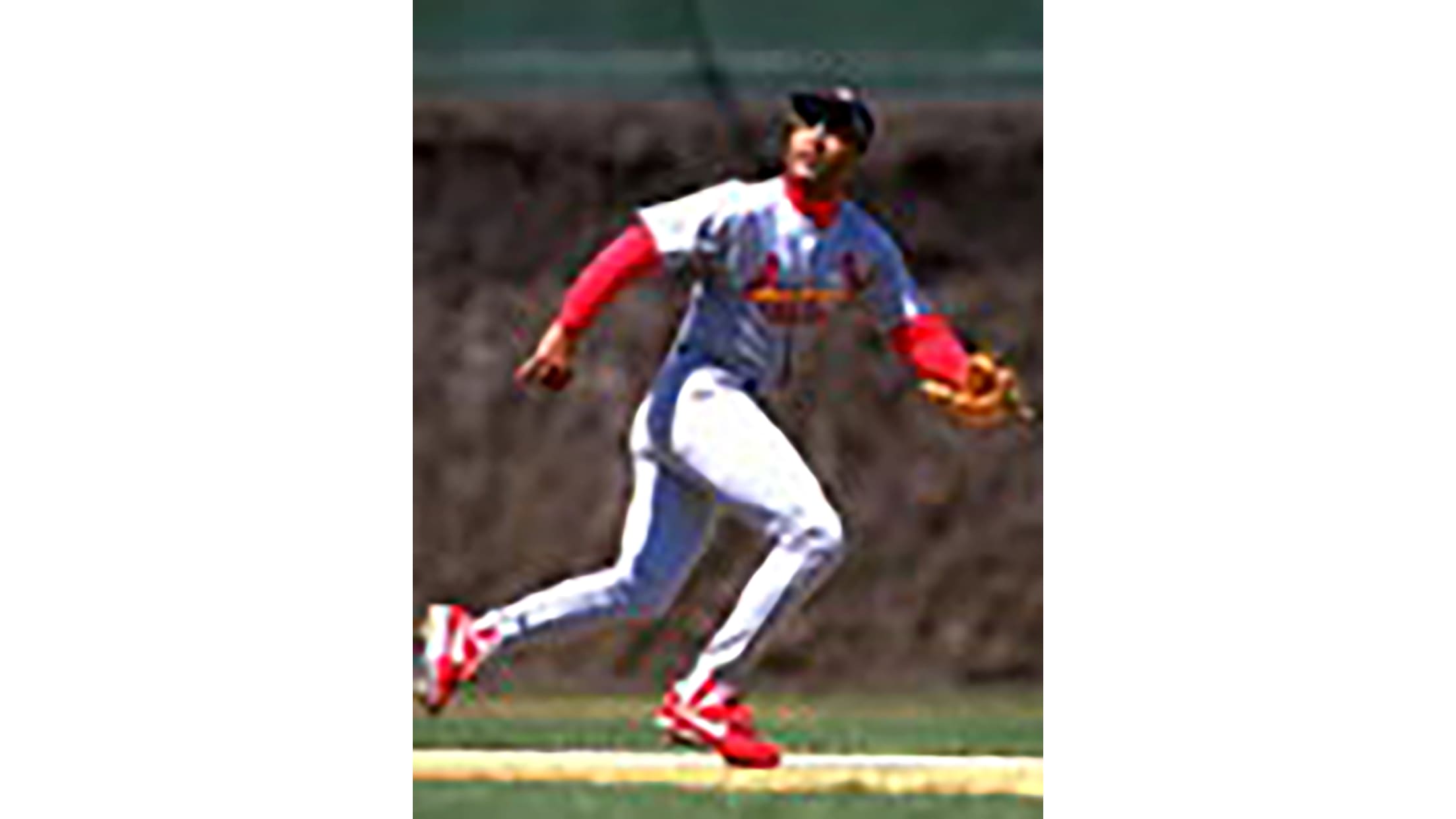 B-T: S-R
HT: 5-10; WT: 180
BORN: 12/26/54 in Mobile, Ala.
YEARS WITH CARDINALS: 1982-96
NUMBER RETIRED: 1996
CAREER:
Inducted to the National Baseball Hall of Fame in 2002, Ozzie Smith is widely regarded as the finest fielding shortstop of all time. But after being labeled as a good-field, no-hit performer early in his career, he developed into a bona fide offensive threat as well.
The Cardinals acquired Smith from the San Diego Padres in exchange for shortstop Garry Templeton on February 11, 1982. It proved to be one of the greatest trades in franchise history. Smith was a key element in St. Louis' success of the 1980s, and he became one of the city's most popular citizens.
A lifetime .231 batter when he arrived in St. Louis, Smith promptly hit .248 for the 1982 season as the Cardinals won the World Series over the Milwaukee Brewers. In 1985, Smith batted at a .276 clip with a career high of six home runs and 54 RBI. He subsequently stunned the baseball world with a game-winning homer in the bottom of the ninth inning of Game 5 of the National League Championship Series against the Los Angeles Dodgers. The blast - on a 1-2 pitch from reliever Tom Niedenfuer - was Smith's first as a left-handed batter in 3,009 at-bats and prompted Cardinals' broadcaster Jack Buck to exclaim, "Go crazy, folks! Go crazy!" Smith put together his finest season at the plate in 1987, with career highs of a .303 average and 75 RBI, as the Cardinals captured their third N.L. pennant in six seasons. He finished as runner-up for the Most Valuable Player Award to Andre Dawson of the Chicago Cubs.
Throughout his offensive progression, Smith seemingly made every play defensively, both the routine and the spectacular. "The Wizard" won 13 consecutive Gold Gloves between 1980 and 1992, setting a major league record with an all-time low of eight errors in 1991. Smith's most eye-popping play came Aug. 5, 1986, against the Philadelphia Phillies at Busch Stadium. He took off on a short fly ball to left field hit by Von Hayes and, with his back to the plate, flew parallel to the ground and completely stretched out to make the catch. Smith is baseball's career leader in assists (8,375), chances accepted (12,624) and double plays (1,590) by a shortstop. He led the N.L. in fielding percentage eight times and had a career .978 mark, fifth in baseball annals.
Smith was selected to 15 All-Star Games, and when he retired following the 1996 season, he had received more votes in fan balloting for the Mid-Summer Classic than any other player in N.L. history (27,597,904). On St. Louis' career lists, Smith ranks second in walks (876); third in games (1,990), at-bats (7,160) and stolen bases (433); sixth in runs (991) and hits (1,944); and eighth in doubles (338).
Since the conclusion of his playing days, Smith has done some television work for CNN and as host for "This Week In Baseball." He was elected to the Hall of Fame in his first year on the ballot, receiving nearly 92 percent of the votes from the Baseball Writers Association of America. He will enter the Hall in Cooperstown, N.Y., as this year's lone inductee on July 28.
HOW OBTAINED: The Cardinals acquired Smith from the San Diego Padres in exchange for shortstop Garry Templeton on February 11, 1982.
Red Schoendienst - #2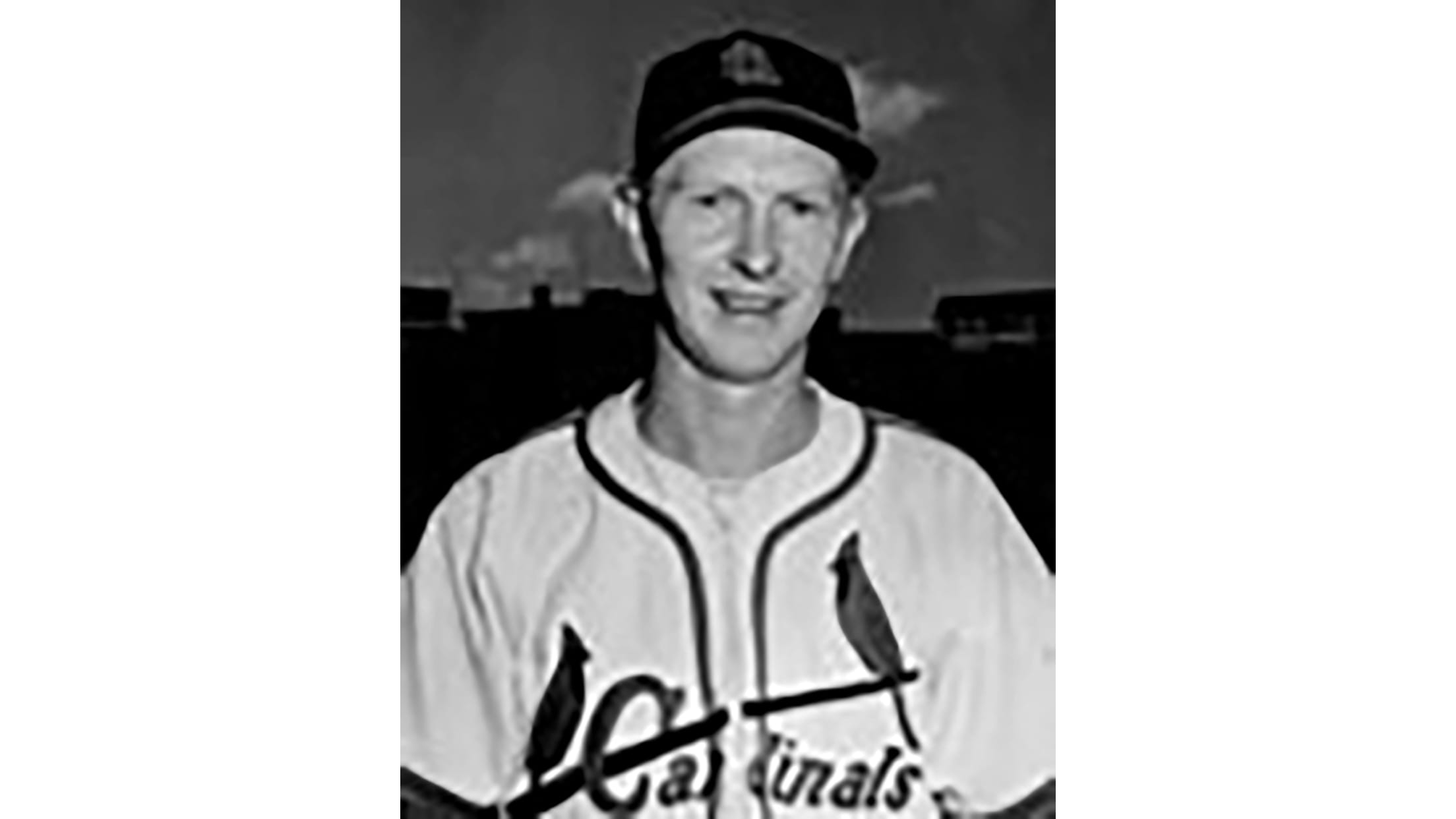 B-T: S-R
HT: 6-0; WT: 170
BORN: 2/2/23 in Germantown, Ill.
YEARS WITH CARDINALS: 1945-56, 1961-76, 1979-95
NUMBER RETIRED: 1996
CAREER:
The name Albert "Red" Schoendienst is synonymous with Cardinals' baseball. After all, he wore the uniform for some 45 seasons as a player, coach and manager and still is involved with the organization as special assistant to the general manager.
It all started in 1945, when Schoendienst joined the club to fill in for left fielder Stan Musial, who was serving in the U.S. Army. Schoendienst batted .278 with 47 RBI and a National League-leading 26 stolen bases. The following year, Musial returned to the Cardinals, and Schoendienst moved to third base and then shortstop before settling in at second base. St. Louis won the World Series over the Boston Red Sox as Schoendienst began to develop into one of the best hitting and fielding second basemen of all time.
In 1953, Schoendienst put together his finest season. He established career highs of a .342 batting average - second in the league to Carl Furrillo of the Brooklyn Dodgers at .344 - with 15 home runs and 79 RBI. On June 14, 1956, Schoendienst was involved in a surprising trade when he was sent to the New York Giants along with outfielder Jackie Brandt, pitcher Dick Littlefield, catcher Bill Sarni and shortstop Bobby Stephenson in exchange for shortstop Alvin Dark, catcher Ray Katt, pitcher Don Liddle and outfielder Whitey Lockman.
The following year, Schoendienst was traded to the Milwaukee Braves, who won the 1957 World Series and the 1958 N.L. pennant. He subsequently returned to St. Louis in 1961. On the Cardinals' career lists, Schoendienst ranks fourth in at-bats (6,841) and pinch hits (53); fifth in games (1,795), runs (1,025) and hits (1,980); sixth in doubles (352); and seventh in total bases (2,657). He led the N.L. with 200 hits in 1957 and seven times he either led or tied for the league lead in fielding percentage.
Schoendienst served as a coach on the 1964 World Championship team and was named manager when Johnny Keane resigned at the conclusion of the season. Schoendienst piloted St. Louis to a World Series victory in 1967 over the Red Sox and another N.L. pennant in 1968 en route to a 12-year tenure as skipper, the longest in franchise history.
A 10-time N.L. All-Star, Schoendienst socked a game-winning home run in the 14th inning of the 1950 Mid-Summer Classic off Ted Gray of the Detroit Tigers. It marked the switch-hitter's first career homer batting right-handed. Schoendienst later managed the Senior Circuit to victories in 1968 and 1969. After a stint as coach with the Oakland Athletics in 1977 and 1978, Schoendienst came back to St. Louis as a coach from 1979 to 1995. He filled in as interim manager in 1980 and 1990. Schoendienst was elected to the Hall of Fame in 1989 by the Veterans Committee.
Stan Musial - #6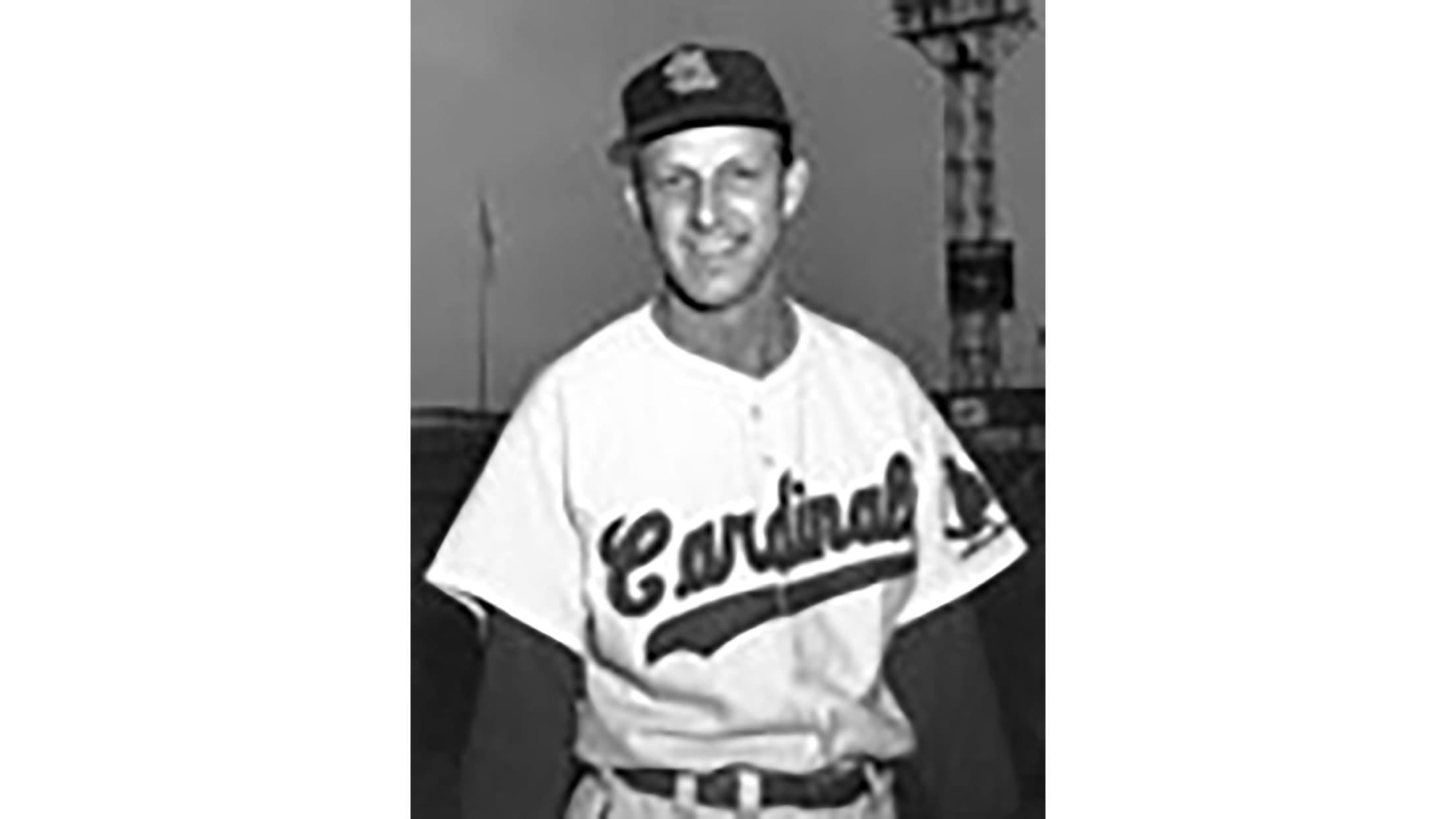 B-T: L-L
HT: 6-0; WT: 175
BORN: 11/21/20 in Donora, Pa.
YEARS WITH CARDINALS: 1941-44, 1946-63
NUMBER RETIRED: 1963
CAREER:
Simply stated, Stan Musial is "The Man." Not only is he the greatest player in Cardinals' history, he also is the most popular.
Musial played his entire 22-year career as an outfielder and first baseman in St. Louis. He is the franchise's career leader in virtually every batting category: games (3,026), at-bats (10,972), runs (1,949), hits (3,630), doubles (725), triples (177), home runs (475), RBI (1,951), walks (1,599) and total bases (6,134). His .331 average is fourth behind Rogers Hornsby (.359), Johnny Mize (.336) and Joe Medwick (.335). And, despite being an everyday player most of his career, Musial ranks seventh with 35 pinch-hits.
After initially joining the Cardinals late in 1941, Musial arrived for good the following season. He immediately began a stretch of 16 straight years in which he batted .300 or better. In 1943, Musial led the National League with a .357 average, 220 hits, 48 doubles and 20 triples and earned the first of his three Most Valuable Player awards. Musial also was named MVP in 1946 (led league with .365 average, 124 runs, 228 hits, 50 doubles and 20 triples) and 1948 (topped N.L. with .376 average, 135 runs, 230 hits, 46 doubles, 18 triples and 131 RBI). All told, the sweet-swinging left-handed batter paced the Senior Circuit in batting seven times.
A member of three World Championship teams (1942, 1944 and 1946), Musial was chosen to play in 24 All-Star Games (tied for the most in major league history with Hank Aaron and Willie Mays). His six home runs are the most in Mid-Summer Classic annals. He won the 1955 game with a 12th-inning homer off Frank Sullivan of the Boston Red Sox at County Stadium in Milwaukee.
On May 13, 1958, Musial collected the 3,000th hit of his career with a pinch double off Moe Drabowsky of the Chicago Cubs at Wrigley Field. Musial finished his career with 3,630 hits. At the time of his retirement, he held major league records for extra-base hits and total bases and N.L. marks for runs, hits, doubles and RBI. He has the fourth-most hits in baseball history - behind Pete Rose (4,256), Ty Cobb (4,190) and Hank Aaron (3,771).
Musial was the first player in Cardinals' history to have his uniform number retired, and he was a first-ballot Hall of Fame selection in 1969, being named on 93 percent of the ballots. Musial was a long-time senior vice-president with the organization and served as general manager in 1967, when the Cardinals won the World Series over the Boston Red Sox. More than anything else, the personable Musial has been a great emissary for all that is good about the game of baseball. A bronze statue of Musial stands outside Busch Stadium with the following words: "Here stands baseball's perfect warrior. Here stands baseball's perfect knight."
Enos Slaughter - #9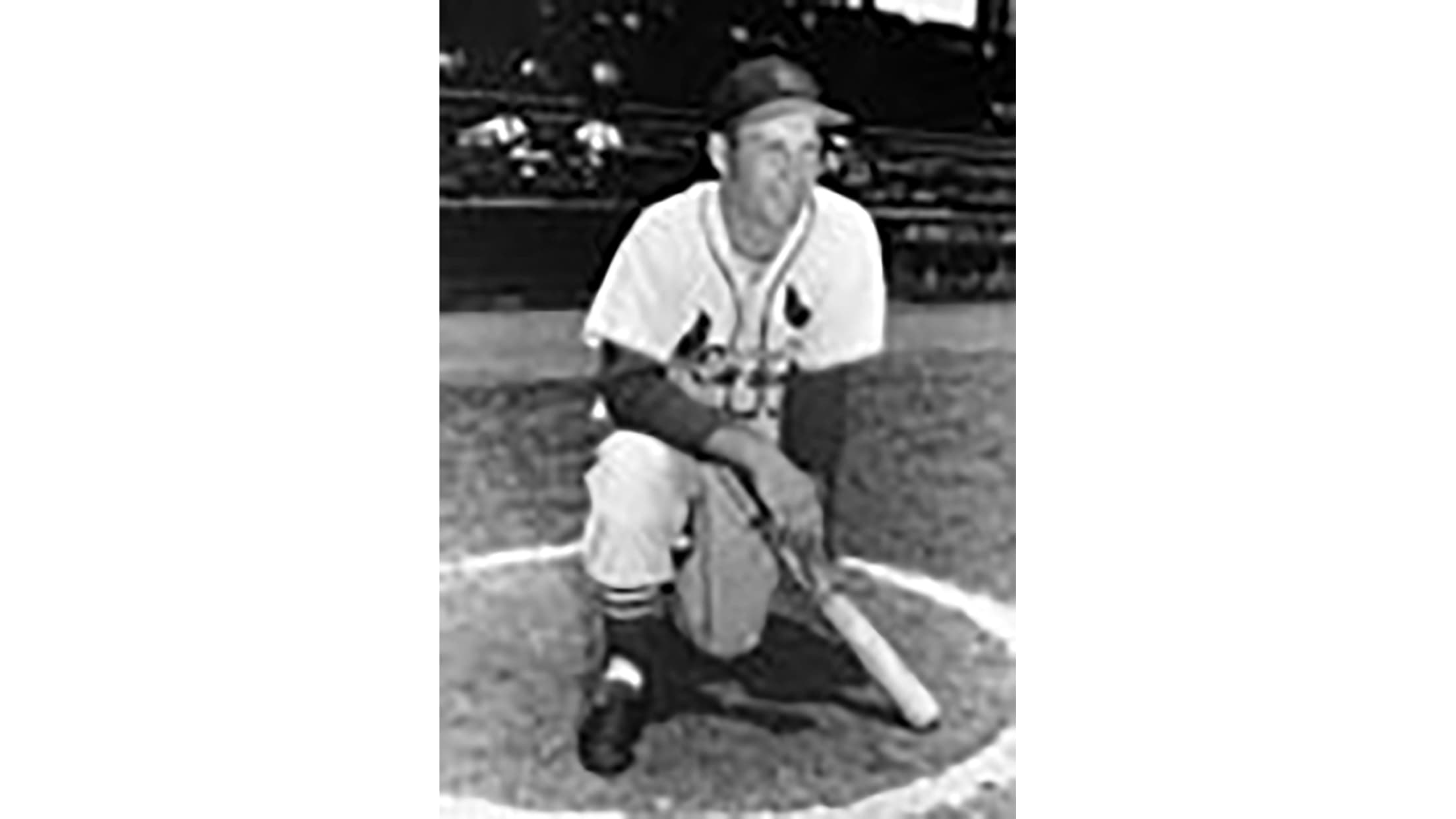 B-T: L-R
HT: 5-9; WT: 190
BORN: 4/27/16 in Roxboro, N.C.
DIED: 8/12/02 in Durham, N.C.
YEARS WITH CARDINALS: 1938-42, 1946-53
NUMBER RETIRED: 1996
CAREER:
He didn't have the nickname, but Enos Slaughter was a genuine "Charlie Hustle." Throughout his career, he was known for his all-out style of play.
Slaughter dashed into baseball immortality in Game 7 of the 1946 World Series against the Boston Red Sox. With the scored tied 3-3 in the bottom of the eighth inning, Slaughter led off with a single. He remained there as the next two batters were retired and then took off to steal second base with left fielder Harry Walker at the plate. Walker stroked a double into center field, and Boston's Leon Culberson threw the ball to shortstop Johnny Pesky. While Pesky hesitated on the relay, Slaughter kept on running, ignoring third base coach Mike Gonzalez's stop sign and scoring what proved to be the series-deciding run.
Long before his "Mad Dash," Slaughter was a bona fide all-star. He broke into the major leagues with the Cardinals in 1938 and the next year led the National League with 52 doubles while batting .320. It was the first of five straight seasons in which Slaughter batted at a .300 clip. In 1942, he had a .318 average - second in the N.L. to Ernie Lombardi of the Boston Braves at .330 - and league-leading totals of 188 hits and 17 triples. St. Louis' outfield cast of Slaughter in right, Terry Moore in center and Stan Musial in left is regarded as the best in franchise history, and helped lead the Redbirds to the 1942 World Championship over the New York Yankees.
After a three-year stint in the service, Slaughter returned to the Cardinals in 1946. All he did is top the league with 130 RBI to go with a .300 average and 18 home runs. In 1950 and 1952, Slaughter drove in 101 runs while hitting fewer than 15 home runs. No other player in major league history has accomplished that feat twice.
On April 11, 1954, Slaughter was traded to the Yankees for outfielder Bill Virdon, pitcher Mel Wright and minor league outfielder Emil Tellinger. Upon being told of the deal, Slaughter sat in front of his locker and cried. On St. Louis' career lists, he ranks second in RBI (1,148); third in triples (135) and walks (839); fourth in games (1,820), runs (1,071), hits (2,064) and total bases (3,138); fifth in at-bats (6,775) and doubles (366); and 10th in home runs (146). He batted .300 in eight of his 13 seasons with the Cardinals.
Slaughter subsequently played for the Kansas City Athletics (1955-56) before returning to the Yankees (1956-59) and finishing his career with the Milwaukee Braves (1959). The Veterans Committee elected the 10-time All-Star, who was nicknamed "Country," into the Hall of Fame in 1985.
Tony La Russa - #10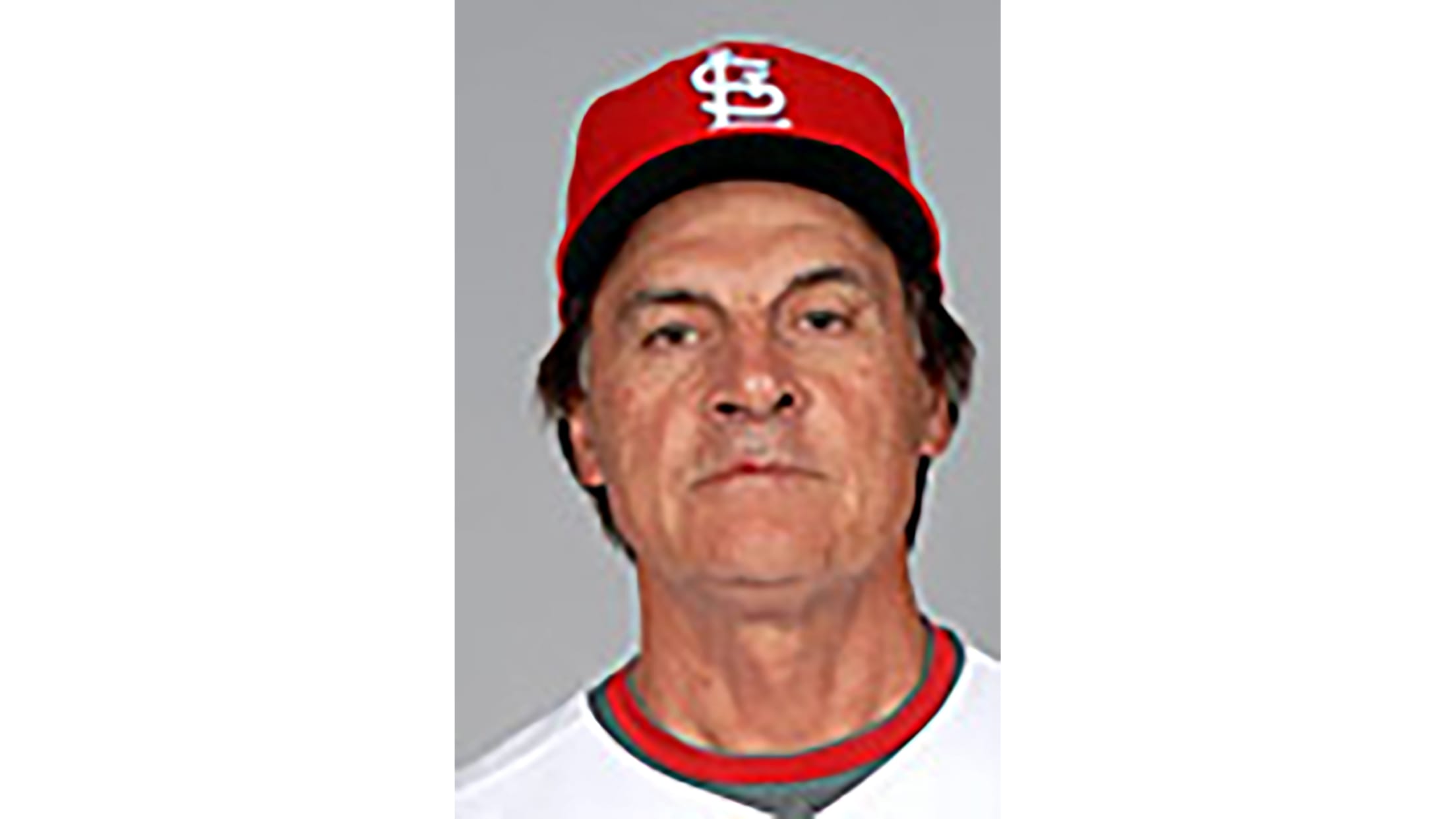 Manager
FULL NAME: Anthony La Russa, Jr.
BORN: 10/4/44 in Tampa, FL
YEARS WITH CARDINALS: 1996-2011
NUMBER RETIRED: 2012
CAREER:
Tony La Russa was the Cardinals manager for 16 seasons and they are the most continuous years of managerial service with the organization, surpassing Hall of Famer Red Schoendienst (12). La Russa guided his Cardinal teams to a franchise record 1,408 wins and is tops on the Cards all-time games managed list with 2,591 games.
La Russa led his Cardinals teams to eight division titles, three National League Pennants and a two World Series titles in 2006 and 2011. In addition to ranking first on the Cardinals all-time games managed list (2,591), he is the 17th manager in Major League history to surpass 2,000 games managed with one team. With the Redbirds' World Series title in 2006, La Russa joined Sparky Anderson as the only managers in Major League history to have won a World Series in both the American and National League, and he and Leo Durocher are the only managers in Major League history to have 500 or more wins with three different teams.
La Russa's Cardinal teams finished above .500 in 14 of his 17 seasons, including the 2004 and 2005 seasons in which the team recorded 105 and 100 wins, respectively, making La Russa just the second Cardinals manager to oversee two 100-win campaigns.
The 105 Cardinals victories in 2004 were the most by any La Russa-managed club in his career and the 105 wins tied for the second most in Cardinals' franchise history with the 1943 and 1944 clubs. The team's 105-57 record was tops in the Majors in 2004.
La Russa was honored that season with the Negro League Museum's C.I. Taylor Award as Manager of the Year. Tony has also been honored as the N.L. Manager of the Year by the BBWAA in 2002 when the Cardinals won 97 games after he guided the team to the N.L. Central title in an emotion-filled season.
La Russa was hired by the Cardinals on October 23, 1995, after managing for 17 years in the American League with Oakland and Chicago. In his first N.L. season, La Russa guided the Cardinals to the 1996 Central Division title and was named Major League Manager of the Year by the Associated Press. Regarded by his peers as one of the game's top managers, La Russa's honors include Manager of the Year recognition in five seasons, eight N.L. Central Division titles, three N.L. pennants, five A.L. Western Division titles, three A.L. pennants and three World Series championships. He has served as manager of the 2012, 2007 and 2005 National League All-Star teams and was a coach for the N.L. All-Star team in both 2003 and 2009.
La Russa began his professional managing career in 1978 with Knoxville of the Class- AA Southern League before taking his first major league managing job on August 2, 1979, with the Chicago White Sox. In seven-plus seasons (1979-86) with the White Sox, La Russa quickly established his managerial acumen. In 1983, he guided Chicago to the A.L. West title and the best record in the major leagues, 99-63. He was rewarded with Manager of the Year accolades from the Sporting News, the Associated Press and the Baseball Writers' Association of America. In 1984, La Russa's White Sox were tied for first place at the All-Star break before finishing fifth with a 74-88 record. He was relieved of his duties on June 19, 1986, and took over as the Oakland manager on July 7. In just his second full year with the A's, La Russa managed the club to an A.L. West-record 104 wins, the A.L. pennant and into the 1988 World Series. He again earned Manager of the Year honors from the BBWAA and the Sporting News. For three straight years, 1988-90, the A's led the major leagues in victories, only the 11th time in history that a team had accomplished such a feat. During that span, La Russa's A's became the first team to win three consecutive A.L. pennants since the 1976-78 New York Yankees.
La Russa, the 48th manager in Cardinals history, actually was a member of the organization once previously, when he was a player-coach for the Cardinals Triple-A New Orleans affiliate in 1977.
Ken Boyer - #14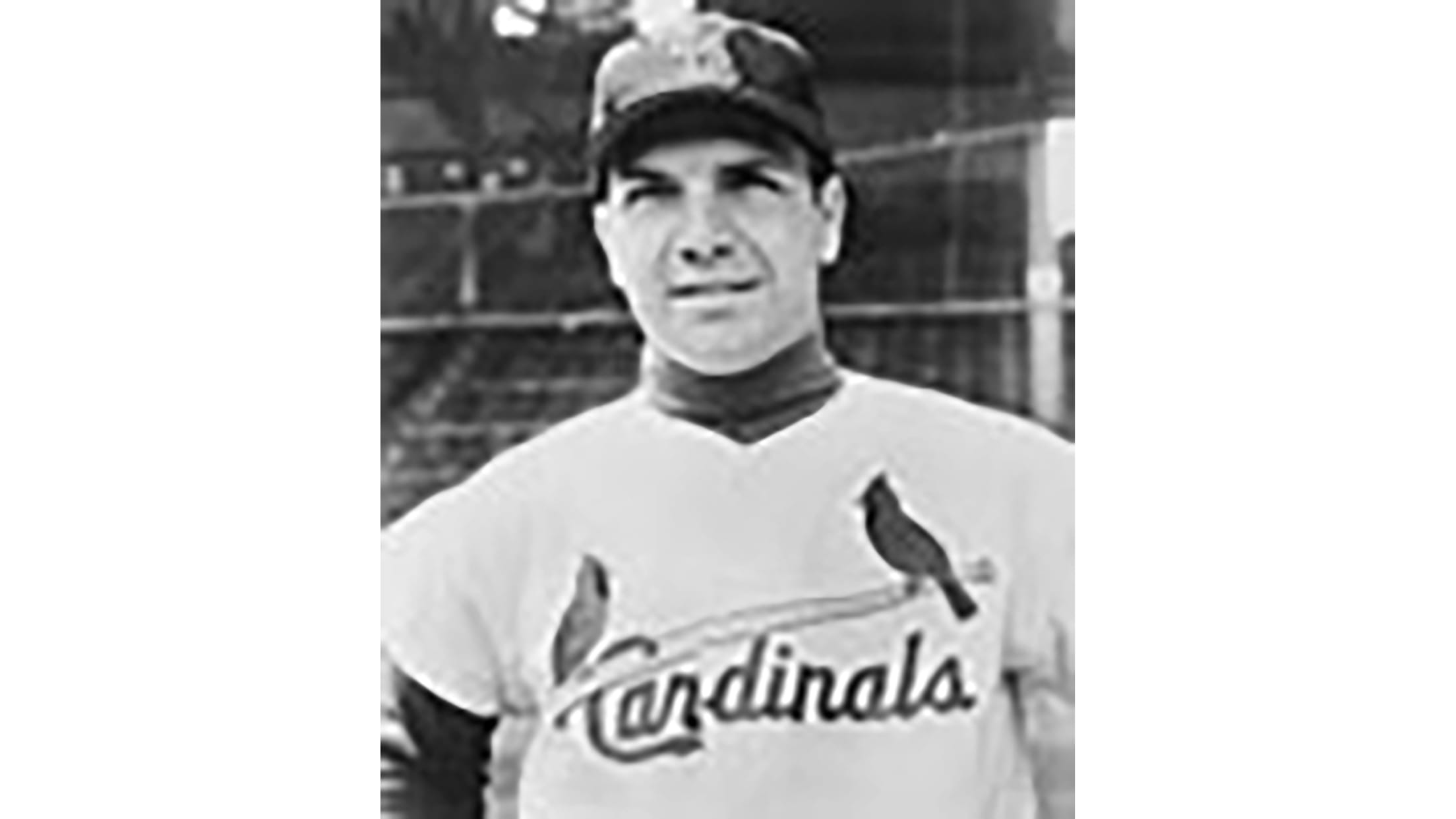 B-T: R-R
HT: 6-2; WT: 200
BORN: 5/20/31 in Liberty, Mo.
DIED: 9/7/82 in St. Louis, Mo.
YEARS WITH CARDINALS: 1955-65, 1971-72, 1978-80
NUMBER RETIRED: 1984
CAREER:
Only one player in Cardinals' history has hit for the cycle on two occasions. It's Ken Boyer, who accomplished the feat Sept. 14, 1961, against the Chicago Cubs and June 16, 1964, against the Houston Colt .45s.
Boyer was a solid all-around third baseman. He hit for average and power and earned five Gold Glove awards for his fielding prowess. From 1958 to 1963, he averaged 26 home runs and 98 RBI to go with a .304 batting average. Then in 1964, Boyer was named the National League Most Valuable Player after batting .295 with 24 homers and a league-leading 119 RBI. In the World Series against the New York Yankees, Boyer clubbed a grand slam in Game 4 to give the Cardinals a 4-3 victory, and he contributed three hits and three runs to help St. Louis win the seventh and deciding game by the score of 7-5.
An N.L. All-Star in 1956 and from 1959 to 1964, Boyer hit a two-run homer in the second 1960 game at Yankee Stadium and a solo blast in the 1964 contest at Shea Stadium. He was a .348 batter (8-for-23) in the Mid-Summer Classic.
"The Captain" was traded to the New York Mets on Oct. 20, 1965, in exchange for pitcher Al Jackson and third baseman Charley Smith. On the Cardinals' career lists, Boyer ranks second in home runs (255); fifth in RBI (1,001) and total bases (3,011); sixth in at-bats (6,334); and seventh in games (1,667), runs (988), hits (1,855) and walks (631). His seven grand slams are tied for the second most in club history behind Stan Musial's nine.
Being a native Missourian, Boyer was always a Cardinal at heart. He returned to the organization as a minor league manager in 1970 and again from 1973 to 1976 and served as a major league coach in 1971 and 1972. He replaced Vern Rapp as manager of the big league club April 29, 1978, and piloted the Cardinals to an 86-76 record and third-place finish in the N.L. East Division the following year. But in 1980, with expectations high, the Cardinals never got untracked, and Boyer was dismissed June 8 after a 6-4 loss in the first game of a double-header against the Montreal Expos dropped their record to 18-33.
Boyer was diagnosed with lung cancer in the early 1980s, and the disease ultimately took his life in 1982 at just 51 years of age.
Dizzy Dean - #17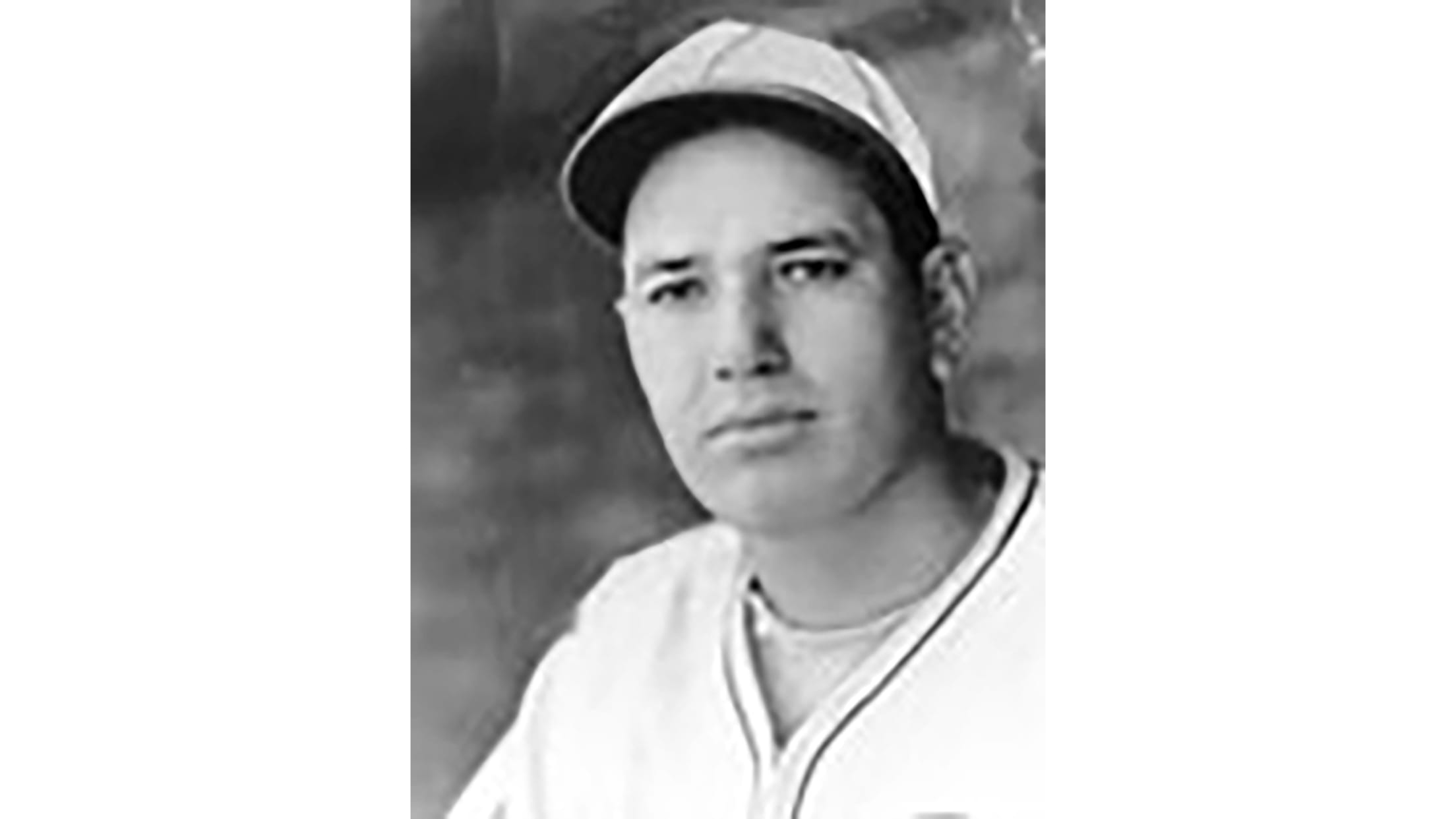 B-T: R-R
HT: 6-2; WT: 182
BORN: 1/16/10 in Lucas, Ark.
DIED: 7/17/74 in Reno, Nev.
YEARS WITH CARDINALS: 1930, 1932-37
NUMBER RETIRED: 1974
CAREER:
Dizzy Dean was the prototypical member of the "Gas House Gang." The right-handed pitcher was one of baseball's zaniest characters. He also was a warrior and a winner.
After a cup of coffee with the Cardinals in 1930, Dean became a mainstay two years later. He put together his best season in 1934, going 30-7 with a 2.66 ERA and 195 strikeouts. Dean led the National League in wins and strikeouts and ranked second in ERA en route to being named the Most Valuable Player. He is the only pitcher in Cardinals' history to win 30 games and the last N.L. hurler to accomplish the feat. St. Louis won the World Series that year over the Detroit Tigers four games to three, with Dean and his brother, Paul, accounting for all four victories. Dizzy fired a six-hit shutout to win Game 7 by the score of 11-0.
Dean, who led the league with 28 wins in 1935, was selected to four consecutive All-Star Games from 1934 to 1937. He was the winning pitcher in 1936 and the loser in 1937. But Dean lost more than the game in 1937. A line drive off the bat of Cleveland Indians' outfielder Earl Averill in the third inning broke one of Dean's toes. Dean refused to take time off to let the injury heal, and he began utilizing an unnatural pitching delivery that led to an arm injury from which he never fully recovered.
On April 16, 1938, the Cardinals traded Dean to the Chicago Cubs in exchange for pitchers Clyde Shoun and Curt Davis, outfielder Tuck Stainback and $185,000. On St. Louis' career lists, Dean ranks second in strikeouts (1,087); third in winning percentage (.641); sixth in wins (134), complete games (141) and shutouts (23); and ninth in innings pitched (1,736).
Dean was known for his fun-loving lifestyle and story telling as much as his success. In a double-header against the Brooklyn Dodgers at Sportsman's Park on Sept. 21, 1934, Dizzy authored a three-hit shutout in the opener and Paul followed with a no-hitter. "Gee whiz," Dizzy said afterwards. "If I'd a known Paul was gonna do it, I'd a thrown one, too."
Following his playing days, Dean was a colorful broadcaster who became an ambassador for baseball. He was inducted into the Hall of Fame in 1953.
Lou Brock - #20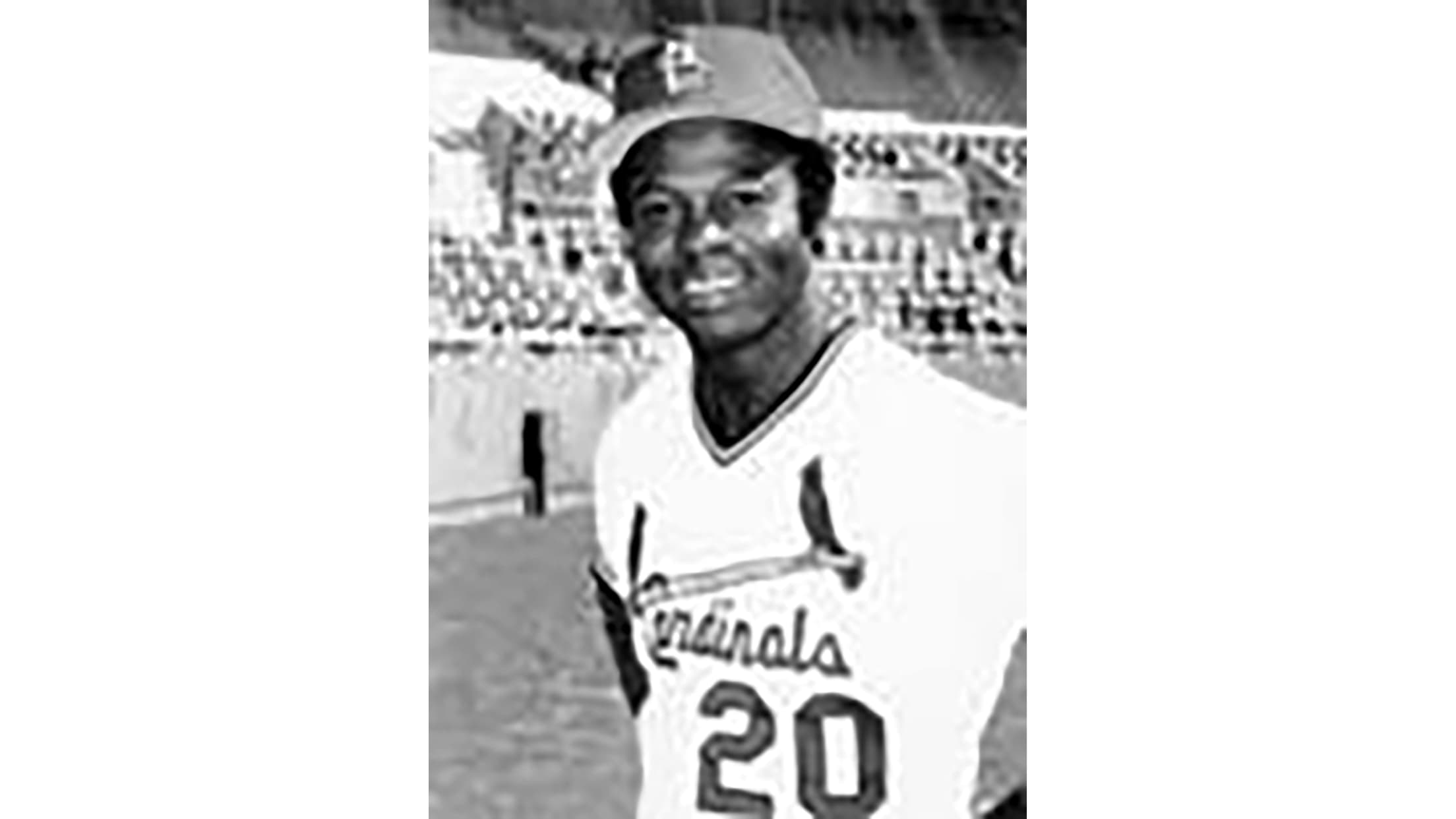 B-T: L-L
HT: 5-11; WT: 170
BORN: 6/18/39 in El Dorado, Ark.
YEARS WITH CARDINALS: 1964-79
NUMBER RETIRED: 1979
Manager
FULL NAME: Dorrel Norman Elvert Herzog
BORN: 11/9/31 in New Athens, Ill.
YEARS WITH CARDINALS: 1980-90
NUMBER RETIRED: 2010
Whitey Herzog - #24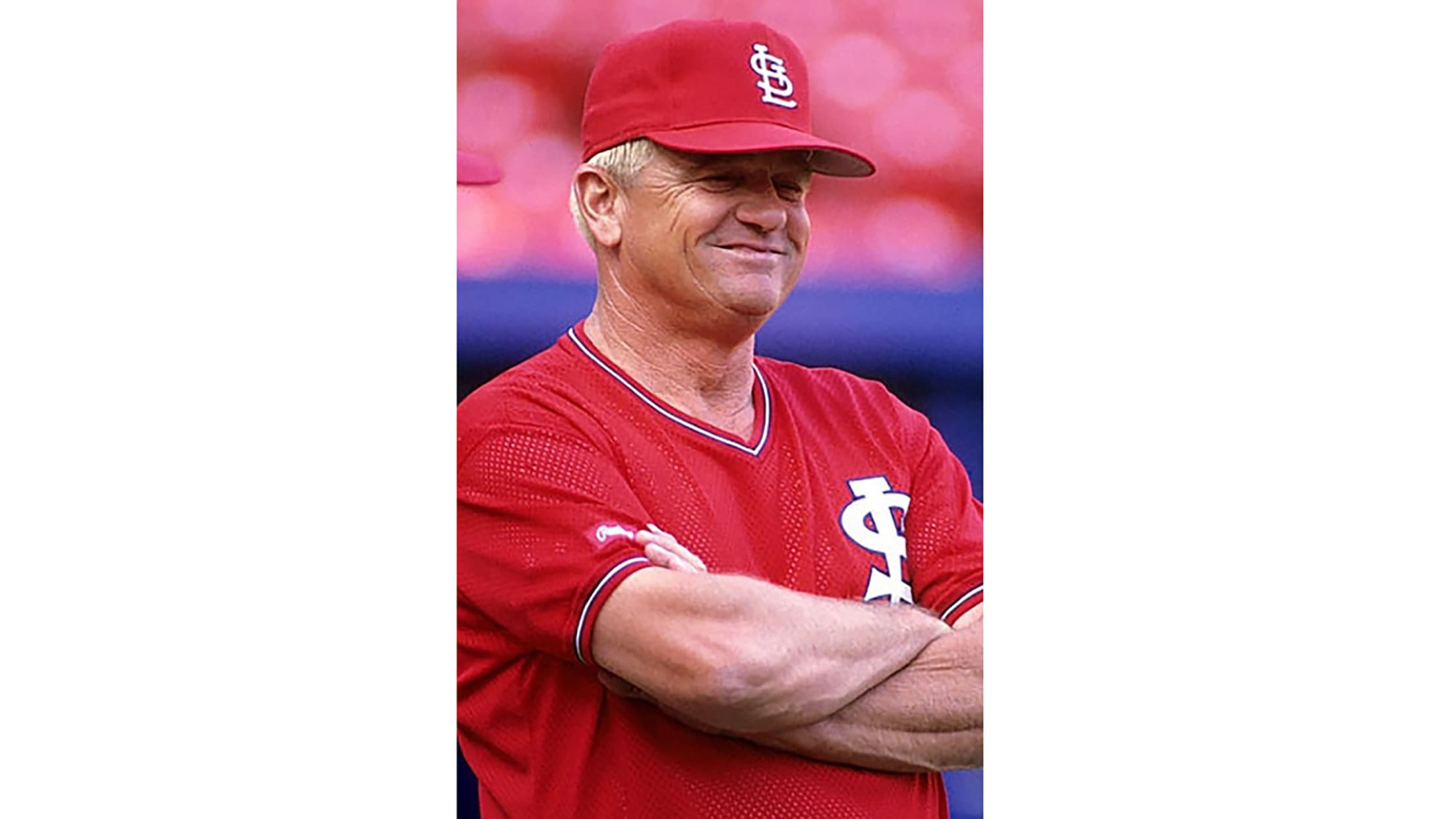 Manager
FULL NAME: Dorrel Norman Elvert Herzog
BORN: 11/9/31 in New Athens, Ill.
YEARS WITH CARDINALS: 1980-90
NUMBER RETIRED: 2010
CAREER:
Baseball in St. Louis was reborn in the 1980s under Whitey Herzog.
A native of New Athens, Ill., in the Metro East area of St. Louis, Herzog managed the Cardinals from 1980 to 1990. He ranks third in franchise history with 822 victories - trailing only Tony La Russa (1,408) and Red Schoendienst (1,041) - and his teams won three National League pennants and the 1982 World Series.
Hand-picked by club president August Busch Jr., Herzog took over the Redbirds on June 9, 1980. Two months later, Herzog turned over his managerial duties to become general manager and have more direct involvement in player personnel. He assumed the dual role of field manager and general manager in October.
At the winter meetings that December, Herzog began to transform the Cardinals with three blockbuster trades involving 21 players. He envisioned a team built on speed and defense in spacious Busch Stadium.
St. Louis posted the best record in the N.L. in 1981 but finished second in the Eastern Division in both halves of the strike-interrupted season and did not make the playoffs. Herzog relinquished his general manager duties on Opening Day of the 1982 season. The Cardinals went on to win the World Series with a thrilling seven-game victory over the Milwaukee Brewers. It marked the franchise's first championship in 15 years.
Two more pennants followed in 1985 and 1987. Meanwhile, fans flocked to Busch Stadium to watch the Cardinals' entertaining style of play that became known as "Whiteyball." In Herzog's eight full seasons as skipper, St. Louis drew at least 2.4 million spectators annually while topping the 3-million plateau for the first two times in club annals (1987 and 1989). Herzog, who valued his sterling relationship with Busch, resigned July 5, 1990, less than a year after Busch died, and did not manage again.
Before coming to St. Louis, Herzog managed the Texas Rangers (1973), California Angels (1974 on an interim basis) and Kansas City Royals (1975-79). The Royals won three straight American League Western Division titles from 1976 to 1978 but fell to the New York Yankees in the League Championship Series all three times.
Herzog's lifetime managerial record was 1,281-1,125, a .532 winning percentage. His win total ranks 33rd on baseball's all-time list through 2011. He was named the 1982 Major League Manger of the Year and 1985 N.L. Manager of the Year. The charismatic "White Rat" also spent time as a big league coach, farm system director and scout and briefly served as general manager of the Angels in 1993 and 1994.
Primarily an outfielder during an eight-year big-league playing career, Herzog batted .257 with 25 home runs and 172 RBI for the Washington Senators (1956-58), Kansas City Athletics (1958-60), Baltimore Orioles (1961-62) and Detroit Tigers (1963).
As a minor leaguer with the McAlester (Okla.) Rockets in 1949, Herzog was christened with the name "Whitey" by sportscaster Bill Speith for his light-colored hair.
Herzog was elected to the Hall of Fame in 2010 by the Veterans Committee. Two days before the enshrinement ceremonies July 25, Cardinals chairman Bill DeWitt Jr. announced that Herzog's number 24 would be retired by the organization. Herzog wore No. 3 in 1980, but infielder Ken Oberkfell gave up No. 24 after the season and Herzog took it.
Jackie Robinson - #42
In 1947, Jackie Robinson became the first African American man to play in the Major Leagues.
Number retired throughout baseball in 1997.
Played for Brooklyn Dodgers from 1947-56.
From his Baseball of Hame Plaque: "Leading NL batter in 1949. Holds fielding mark for second baseman playing in 150 or more games with .992. Led NL in stolen bases in 1947 and 1949. Most Valuable Player in 1949. Lifetime batting average .311. Joint record holder for most double plays by second baseman, 137 in 1951. Led second baseman in double plays 1949-50-51-52."
Bruce Sutter - #42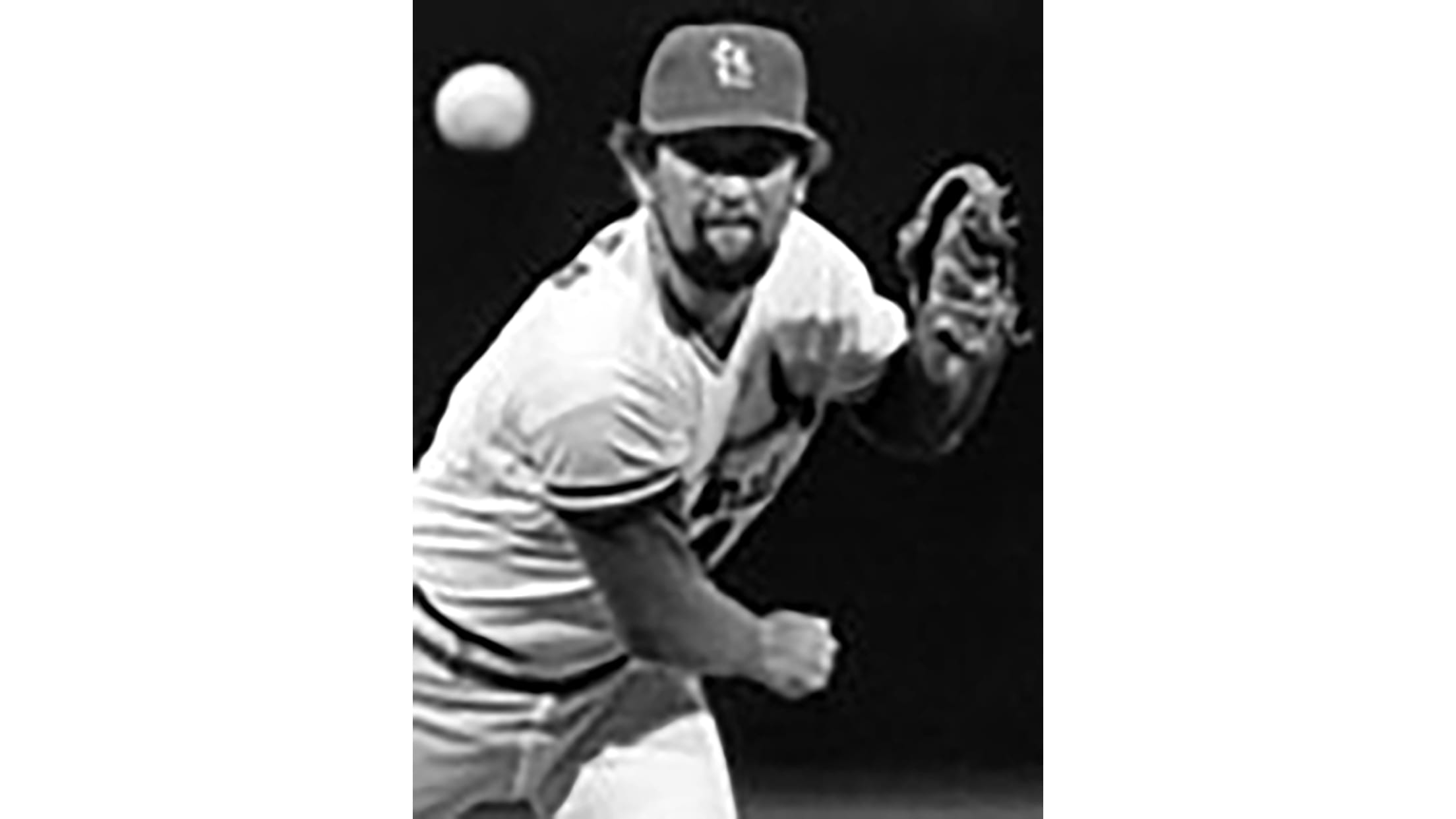 B-T: R-R
HT: 6-2; WT: 190
BORN: 1/8/53 in Lancaster, Pa.
YEARS WITH CARDINALS: 1981-1984
CAREER:
Technically, Bruce Sutter's number was already retired, since he wore the same 42 that has been taken out of service MLB-wide in honor of Jackie Robinson. But in the retired-number displays in left field and above right-center field at Busch Stadium, Sutter's name was added to Robinson's, and his image now appears alongside other Cardinals greats on the left-field wall.
Sutter pitched through shoulder pain for much of his career, but was always willing to take the mound to close out a win. He racked up 300 saves, including 127 in four seasons with the Redbirds. He also closed out the 1982 World Series.
In a career that spanned from 1976-1988, Sutter pitched 1,042 1/3 innings. Five times he topped 100 innings in a season while also recording at least 28 saves, and in another year, he had 99 innings and 27 saves.
Sutter won the National League Cy Young Award as a Cub in 1979 and was four times named the Rolaids Relief Man of the Year. The right-hander is the 14th man to be inducted into the Hall of Fame after pitching for St. Louis. He's the ninth Cardinals player to have his number retired -- along with Ozzie Smith, Red Schoendienst, Stan Musial, Enos Slaughter, Ken Boyer, Dizzy Dean, Lou Brock and Bob Gibson.
The number does not count Robinson, former owner Gussie Busch (for whom No. 85 is retired) or Rogers Hornsby. The latter's name hangs with a Cardinals logo -- for Hornsby didn't wear a number when he played.
Bob Gibson - #45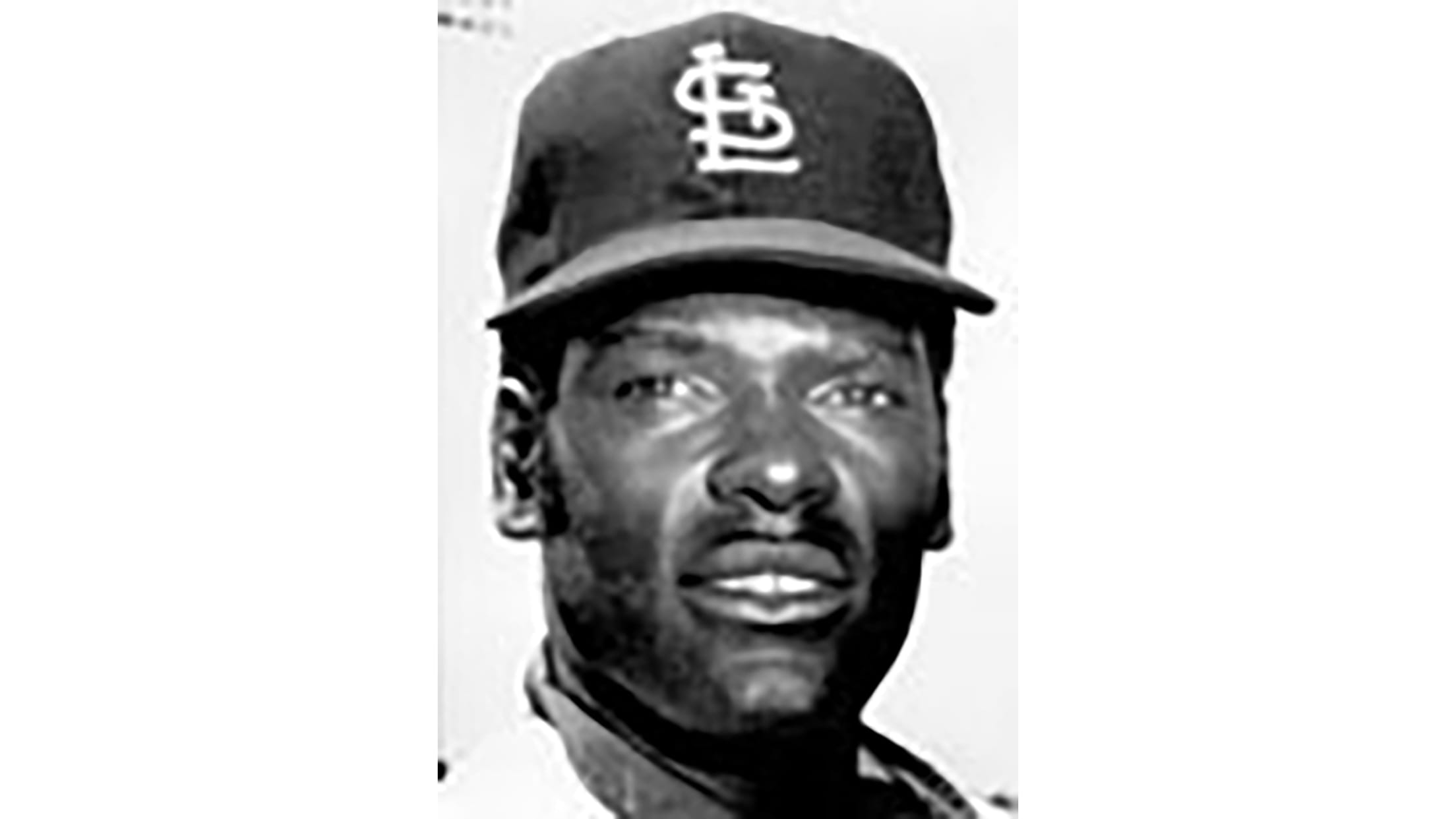 B-T: R-R
HT: 6-1; WT: 195
BORN: 11/9/35 in Omaha, Neb.
YEARS WITH CARDINALS: 1959-1975
NUMBER RETIRED: 1975
CAREER:
Bob Gibson ranks as the greatest pitcher in Cardinals' history. A glance at the record book supports the claim. On the franchise's career lists, the right-hander is first in wins (251), complete games (255), shutouts (56), innings pitched (3,884.1) and strikeouts (3,117). He is second in games pitched (528) and tied for ninth in ERA (2.91).
An outstanding athlete, Gibson played with the Harlem Globetrotters before arriving in St. Louis to stay in 1961. Three years later, he posted a 19-12 record with a 3.01 ERA in helping the Cardinals win the National League pennant. After losing Game 2 of the World Series to the New York Yankees, Gibson posted complete-game victories in Game 5 (5-2 in 10 innings) and Game 7 (7-5) and earned Series Most Valuable Player honors.
Gibson was on his way to another banner season in 1967 when a line drive off the bat of Pittsburgh Pirates' outfielder Roberto Clemente broke Gibson's right leg July 15. He was sidelined 52 days but returned to pitch the N.L. pennant clincher against the Philadelphia Phillies on Sept. 18 and then go 3-0 with a 1.00 ERA, three complete games and 26 strikeouts in the Cardinals' World Series victory over the Boston Red Sox.
The postseason dominance was an indicator of things to come. In 1968, Gibson authored the greatest season by a pitcher in modern history. His 1.12 ERA established an all-time record for 300 or more innings. Gibson posted a 22-9 record with league-leading totals of 13 shutouts and 268 strikeouts. During one stretch, he surrendered two earned runs over 95 innings. Gibson was named the N.L. Cy Young Award winner and MVP. For an encore, Gibson set a record with 17 strikeouts in Game 1 of the World Series against the Detroit Tigers (a 4-0 victory). He pitched two more complete games (winning Game 4 by the score of 10-1 before losing Game 7 by a 4-1 margin) to run his streak to a record eight straight complete-game starts in Series play. Gibson, the series MVP, totaled 35 strikeouts in the three games to establish a Fall Classic standard.
Gibson won his second Cy Young Award in 1970 on the strength of a 23-7 record and 3.12 ERA. He fired a no-hitter against Pittsburgh on Aug. 14, 1971, winning 11-0 at Three Rivers Stadium, and became the second pitcher in baseball history to record 3,000 career strikeouts July 17, 1974 (following Walter Johnson of the Washington Senators).
Accompanying his blazing fastball and pinpoint control was an intense demeanor. Gibson was a complete pitcher, clouting 24 home runs and winning nine Gold Gloves. The nine-time N.L. All-Star was inducted into the Hall of Fame in 1981, his first year of eligibility. "Gibby" served as pitching coach for the New York Mets (1981) and Atlanta Braves (1982-84) and bullpen coach for St. Louis (1995). He also has done some broadcasting and has been a special instructor for the Cardinals since 1996.
August Busch - #85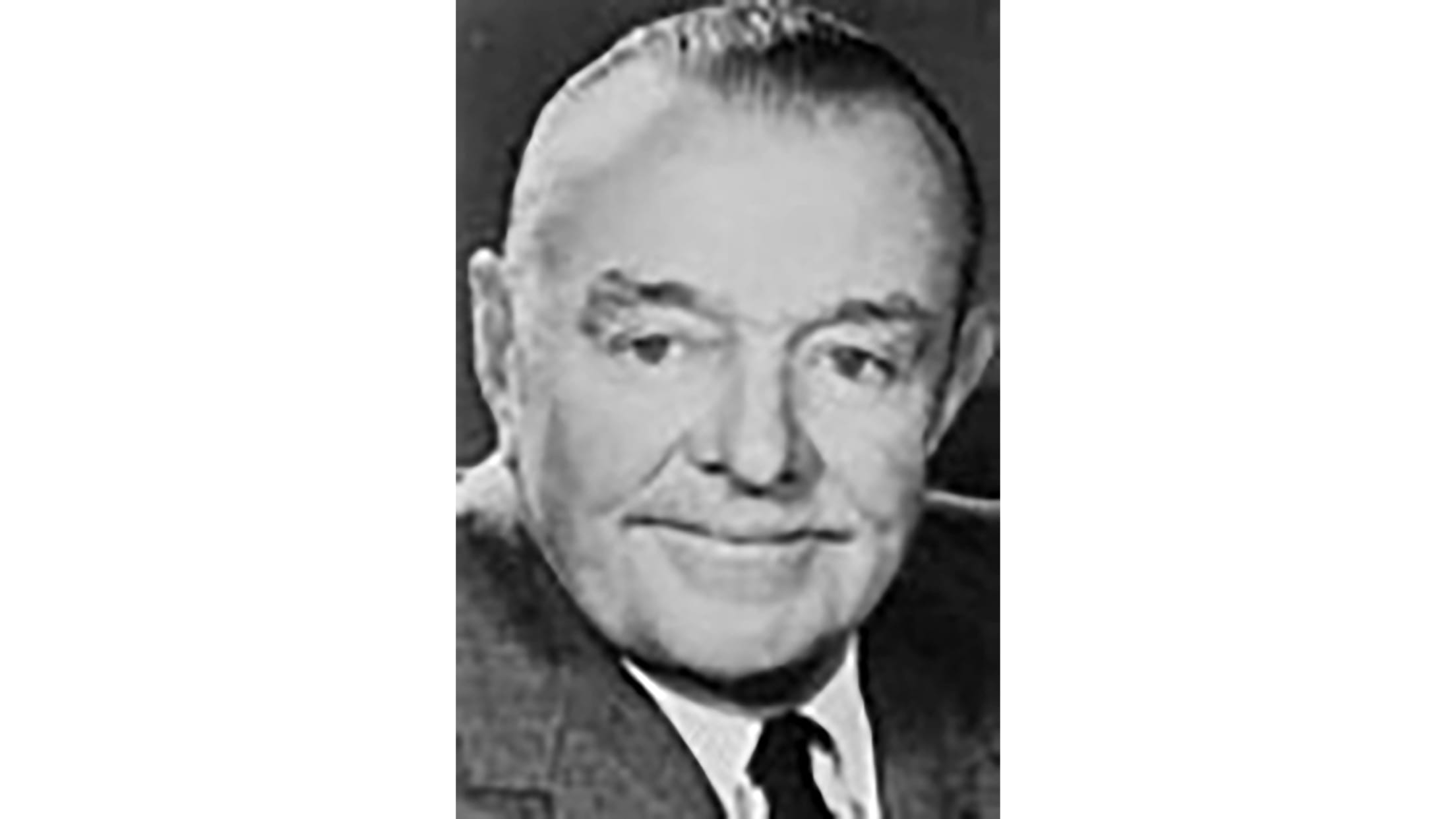 President
BORN: 3/28/1899
DIED: 9/29/89
YEARS WITH CARDINALS: 1953-89
NUMBER RETIRED: 1984
CAREER:
August A. Busch Jr.'s reign as president of the Cardinals was marked by success on and off the field. Between 1953 and 1989, the Cardinals won three World Championships (1964, 1967 and 1982) and three additional National League pennants (1968, 1985 and 1987). They also forged the reputation of having the classiest organization in Major League Baseball.
Busch purchased the franchise from Fred Saigh on Feb. 20, 1953. Busch was president of Anheuser-Busch brewery, which benefited from the acquisition of the ball club. Although he didn't devote a tremendous amount of time to baseball-related matters early on, by the 1960s, Busch had grown tired of the Cardinals routinely finishing no higher than the middle of the pack in the N.L.
After winning the 1964 World Series over the New York Yankees, Busch was instrumental in the building of "new" Busch Stadium. The $26 million ballpark opened May 12, 1966, with a 4-3 victory over the Atlanta Braves in 12 innings and became the foundation of a rejuvenated downtown. In 1967, the Cardinals surpassed 2,000,000 in home attendance for the first time in franchise history.
Busch retired as leader of the brewery in 1975, handing over control to his son, August III. The Cardinals failed to win during the decade of the 1970s, leaving Busch anxious to return to prominence. He made arguably his best baseball decision June 9, 1980, when he hired Whitey Herzog as manager. Busch and Herzog enjoyed a sterling relationship that played a major role in the Cardinals' renewed success. Home attendance soared, with the club drawing 3,000,000-plus fans in both 1987 and 1989.
Throughout his ownership of the Cardinals, "Gussie" was one of the City of St. Louis' most popular citizens. He was a regular at home games, and on special occasions would ride around the stadium atop a Budweiser wagon pulled by a team of signature Anheuser-Busch Clydesdales.
The Cardinals retired the number 85 in Busch's honor in conjunction with his 85th birthday in 1984. He died Sept. 29, 1989, at the age of 90. August III subsequently served as chief executive until Anheuser-Busch sold the club to the current ownership group March 21, 1996.
Rogers Hornsby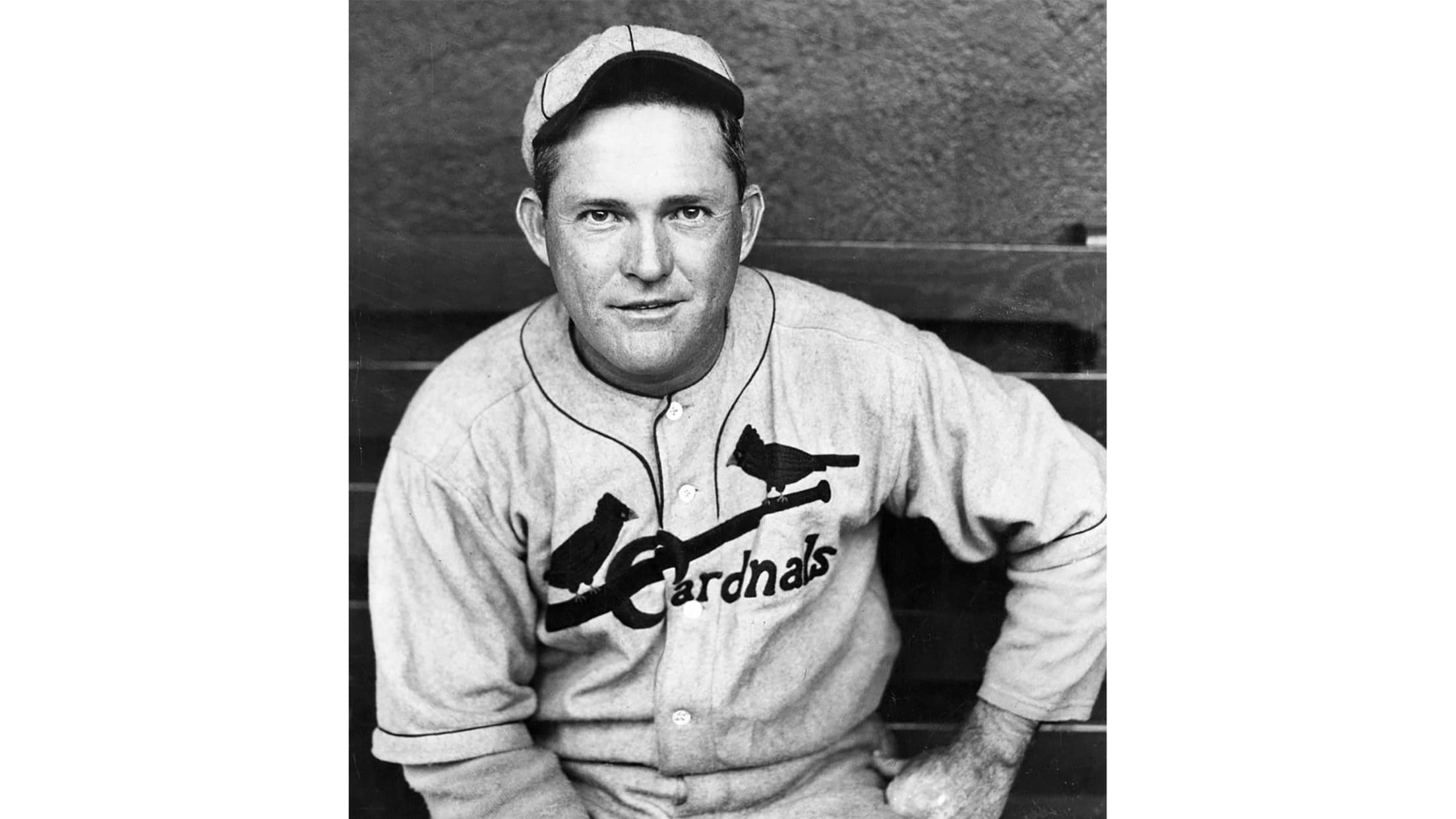 B-T: R-R
HT: 5-11; WT: 175
BORN: 4/27/1896 in Winters, TX
YEARS WITH CARDINALS: 1915-26, 1933
YEAR HONORED: 1997
Along with Ted Williams, Hornsby is one of two players in MLB history to win multiple Triple Crowns. He's also one of two players to hit .400 in three different seasons. All of those milestones came with the Cardinals, including his modern-day record .424 batting average in 1924. Hornsby played his first 12 years in St. Louis, where he led the NL in slugging percentage seven times, total bases six times, doubles and RBIs four times, and runs three times. He also served as a Cardinals player-manager from '25-26. In that role, he helped lead the Cardinals to their first World Series championship and tagged Babe Ruth out at second base to seal the Game 7 victory in '26. Hornsby, who did not wear a uniform number until he returned to the Cardinals for 46 games in '33, was inducted into the Baseball Hall of Fame in '42.
Jack Buck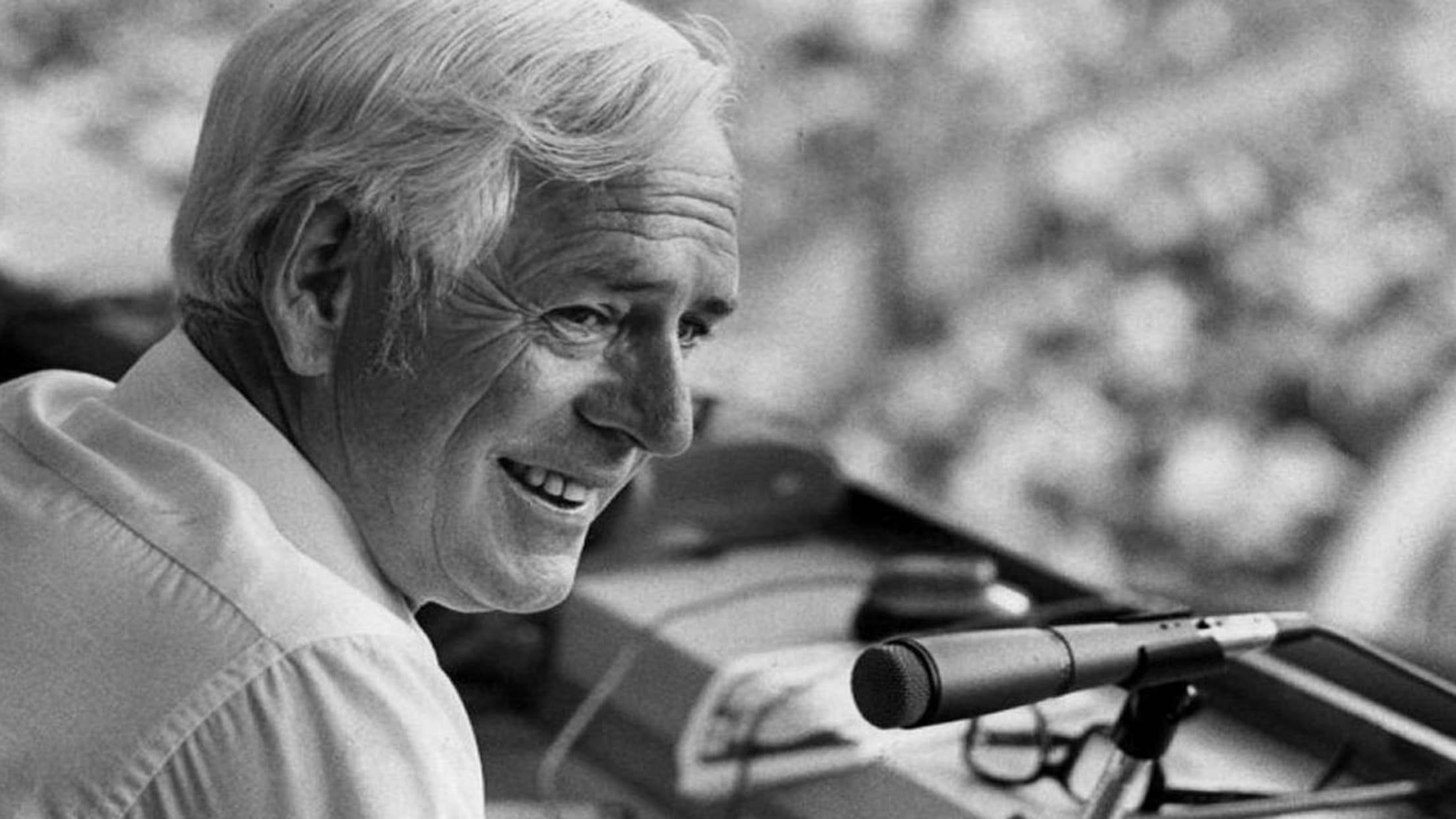 BROADCASTER: 47 years
BORN: 8/21/1924 in Holyoke, MA
YEAR HONORED: 2002
The "Voice of the Cardinals" for 47 years, Jack Buck remains one of the most popular figures in franchise history. He called many iconic moments, including Gibson's no-hitter (1971), Brock's record-setting 105th stolen base (1974), Smith's game-winning homer in the 1985 NLCS and Mark McGwire's 61st home run (1998). Buck also famously delivered a piece he titled "For America" to the Busch Stadium crowd before the Cardinals' first game following the 9/11 attacks. He worked alongside Harry Caray, Mike Shannon and his son, Joe Buck, to bring listeners the action on KMOX. Buck was honored by the Baseball Hall of Fame with the Ford C. Frick Award in 1987.