LGBTQ+ Pride Night
June 28, 2023
In celebration of LGBTQ+ Pride Month, fans are invited to attend LGBTQ+ Pride Night at Oriole Park on Wednesday, June 28, when the Orioles take on the Reds at 7:05 p.m.
Two Package Options Are Available
VIP Pregame Party on the Roof Deck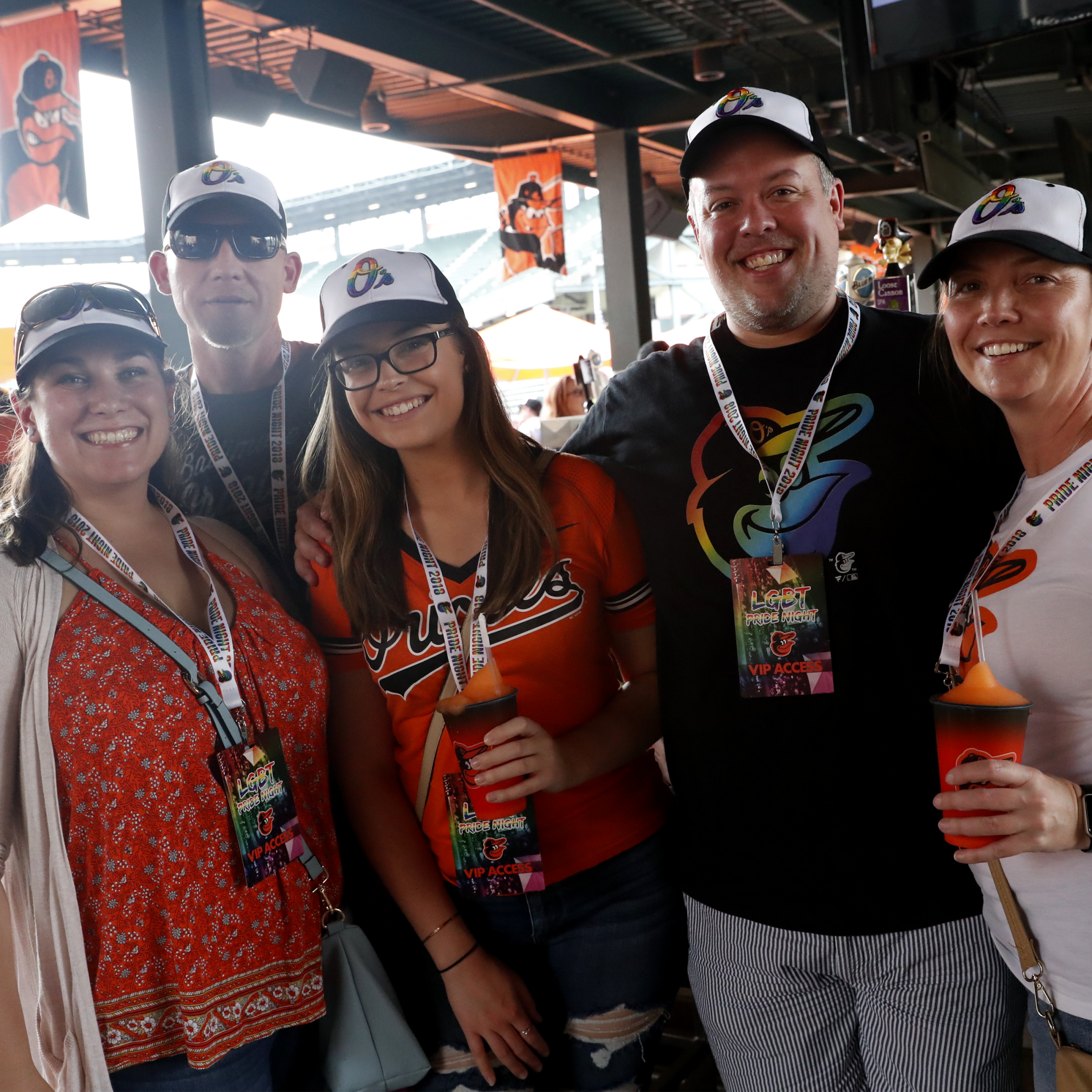 Package Includes:
Access to the VIP Pregame Party from 5:30 – 7:00 p.m.
Food and beverage included
VIP credential
Game ticket
Orioles LGBTQ+ Pride Cap
Live DJ
Pregame visit from The Bird
Package cost: $99
$15 Pride Cap Add-On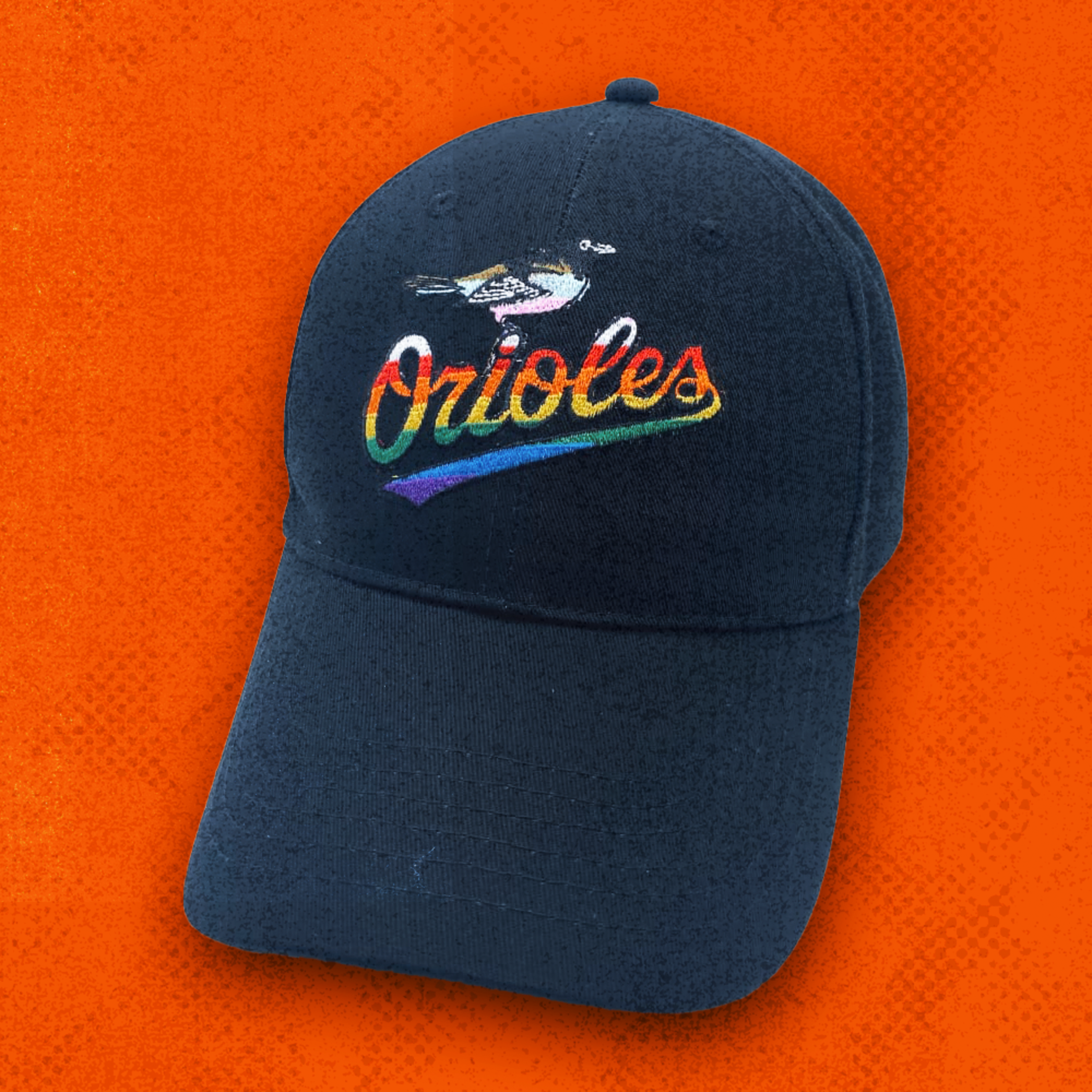 Package Includes:
Game ticket*
Orioles LGBTQ+ Pride Cap (Cost: $15)
Pick up location inside the ballpark near Gate G from 6-8 p.m.
*Note: You must add the LGBTQ+ Pride Cap to your cart when purchasing a ticket.
A portion of proceeds from LGBTQ+ Pride Night will benefit Moveable Feast, a Baltimore-based nonprofit that improves the health of Marylanders experiencing food insecurity and chronic illness by preparing and delivering medically tailored meals and providing nutrition education, thereby achieving racial, social, and health equity.
Full information regarding this game night will be emailed to all special ticket event buyers 48 hours prior to the game.
In connection with your purchase, you may receive exclusive ticket information about this event in the future.
Our LGBTQ+ Pride Night Game Info
VIP Pregame Party Details
Time: VIP Party is from 5:30 PM to 7:00 PM.

Entry:

From 5:30 to 6 PM - Please enter through 333 West Camden St. Lobby entrance located on the east side of the Warehouse

After 6 PM - VIP Party guests should enter Gate A or H and come to the Roof Deck.

Upon entry you will receive your VIP credential, please present your digital ticket again to have it verified so you can proceed to The Roof Deck.

Cap: You will receive your LGBTQ+ Pride Cap upon entry into the VIP Party
LGBTQ+ Pride Cap Pick Up
Pick-Up Location: Orioles LGBTQ+ Pride Cap pick-up will take place from 6 to 8 p.m. located inside Gate G. Gate G is located beyond left field near Legends Park.
How To Redeem: To redeem your item, you must present your digital "Orioles LGBTQ Pride Cap" ticket/voucher on your mobile device and have it scanned at the pick-up location. Please note - One (1) ticket = one (1) Orioles LGBTQ+ Pride Cap.
We strongly recommend you pickup your Pride Cap shortly after you enter the stadium, as we expect the pickup lines to potentially be crowded between 7-8 p.m.
Access Your Digital Tickets
Have your game ticket ready to scan before entering the Ballpark
Login to your account through the MLB Ballpark app
Select the Tickets tab from the bottom navigation and select the game you would like to access
Tab "Open" to view your Digital Ticket(s)
Show your Digital Tickets upon entry to Oriole Park
Once at the pick-up location, present your digital ticket to redeem your item.