Family Fantasy Clinic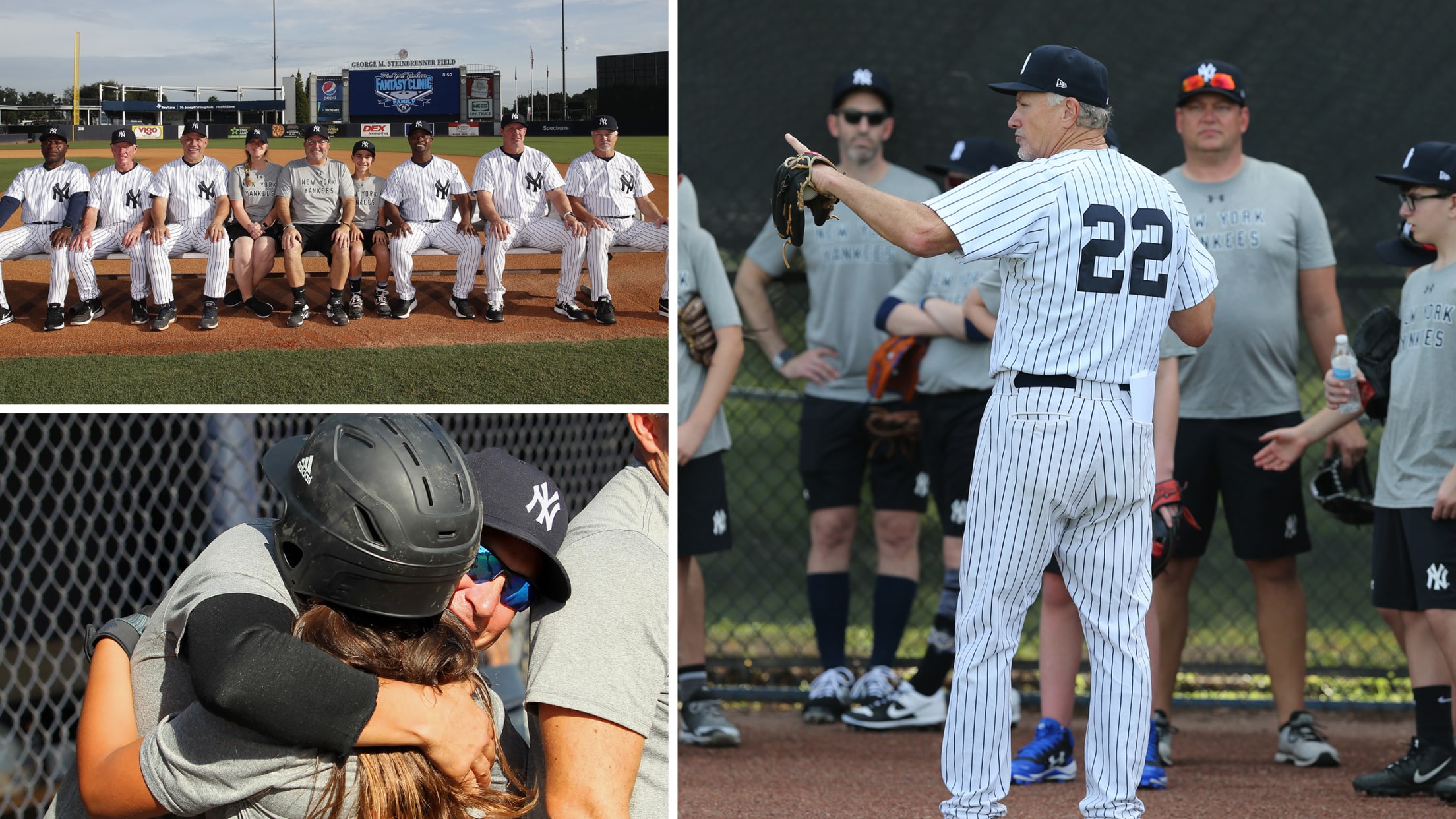 The New York Yankees Family Fantasy Clinic is designed to provide participants an unprecedented opportunity to receive instruction from current player development staff, former Yankees' players, and other veteran coaches with extensive experience in the Major and Minor leagues.
The Family Fantasy Clinic will emphasize skill development and incorporate the Yankees comprehensive development philosophy, while catering to each individual's playing ability. Our panel of coaches and staff will offer drills, practice plans, and educational seminars designed to help each player's individual growth and facilitate a supportive and more informed relationship between adult and child.
Spring home to the New York Yankees for over 15 years, Steinbrenner Field has distinguished itself as one of the finest spring training facilities in all of baseball. Participants will enjoy unmatched amenities such as top notch clubhouse and athletic training staff members, locker room and shower facilities, perfectly manicured fields, and more.
Remember, it isn't everyday when you find a unique adult and child bonding experience, at a premier baseball facility, hosted by the most storied franchise in sports history.
Clinic Dates:
November 4-7, 2021 - CANCELED
$2,950.00
*Space is limited to first 50 pairs
What's Included
Ages 9-16
3 days, 3 nights at Fantasy Camp host hotel (per group)
Ground transportation to and from the airport and hotel and fields daily
Welcome Reception
Daily breakfasts, lunches and dinners included
Personal clubhouse staff and athletic trainers
Use of clubhouse locker with personalized name plate
New York Yankees training gear to keep (shorts, t-shirt & fitted Yankees hat)
Camp apparel and special gift(s) to keep
Instruction and coaching from former Yankees Major Leaguers, current Yankees player development staff members, and other veteran coaches with extensive career experience in the Major and Minor leagues.
Photo and autograph opportunities with Yankees Legends.
Complimentary photo downloads
*Any parent/child or adult/child combination welcome
Pros That Attended the Family Fantasy Clinic
Homer Bush
Gil Patterson
Mickey Rivers
Jesse Barfield
Charlie Hayes
Tanyon Sturtze
Scott Bradley
Orlando Hernandez
Jim Leyritz
Marcus Thames
Special guest appearances: Tino Martinez, Adam Warren, Andrew Miller, Miguel Andujar and Didi Gregorius