The Inside Experience
Spring Training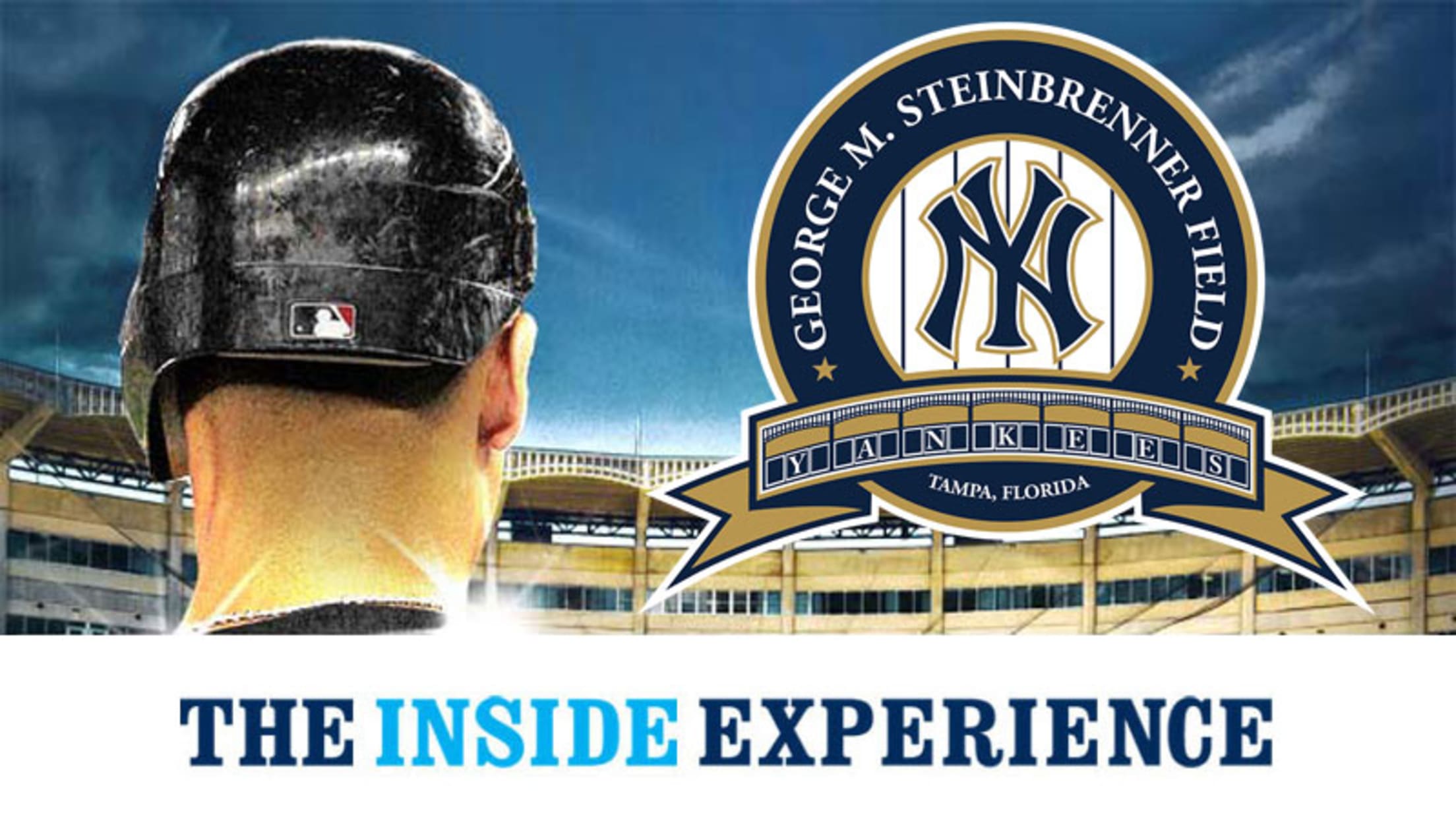 2023 Dates:
Saturday, March 4, 2023 vs. Tampa Bay Rays
Thursday, March 16, 2023 vs. Pittsburgh Pirates
Friday, March 24, 2023 vs. Minnesota Twins
Frequently Asked Questions
When will I receive my itinerary, game tickets and credentials?
An official registration letter and itinerary will be emailed to you no later than one week after registration. Game tickets and gift bags will be distributed on your program date.
Where are the seats located for games at Steinbrenner Field?
Inside Experience participants will receive preferred seating in the lower level.
Will I be guaranteed a seat next to my participant(s)?
Upon registration, your complete group is assigned a block of seats together in the best available section and row. If there are extenuating circumstances and we are unable to place you in one continuous row, you will be notified in advance with an alternate seating arrangement that is suitable for your group.
What is your rainout policy?
Rain or extreme weather conditions are always a possibility when playing outdoors. If there is inclement weather on the day of your Inside Experience program date, the program will still begin on time and all elements will still run as scheduled, unless notified otherwise. If the game is eventually postponed for a later date or cancelled, Inside Experience participants will be refunded for the ticket portion of the Inside Experience package.
Which Yankees player will attend the meet and greet?
The schedule of Yankees players can vary greatly on any given game day. Players are selected based on availability, pitching rotation and other factors. As a result, the participating players will not be announced until the meet-and-greet portion of the program begins.
Is photography permitted during The Inside Experience?
Participants may bring their personal cameras and take photographs throughout the program.
Will I have the opportunity to purchase more Yankees merchandise?
Our store is open from 9:00 am - 6:00 pm, 7 days a week during Spring Training.
Where can I park?
Inside Experience participants are permitted to park across the street from George M. Steinbrenner Field in "Parking Lot A-Staff Parking". One parking space is allotted per registration group. If you are in need of another spot a $10 parking fee is required.
Where do I enter George M. Steinbrenner Field for The Inside Experience?
Inside Experience participants should enter George M. Steinbrenner Field by using the overpass to cross Dale Mabry Highway. Proceed down the ramp and past the ticket windows to the main entrance of the Steinbrenner Field administrative offices. Registration will take place outside the administrative office doors.