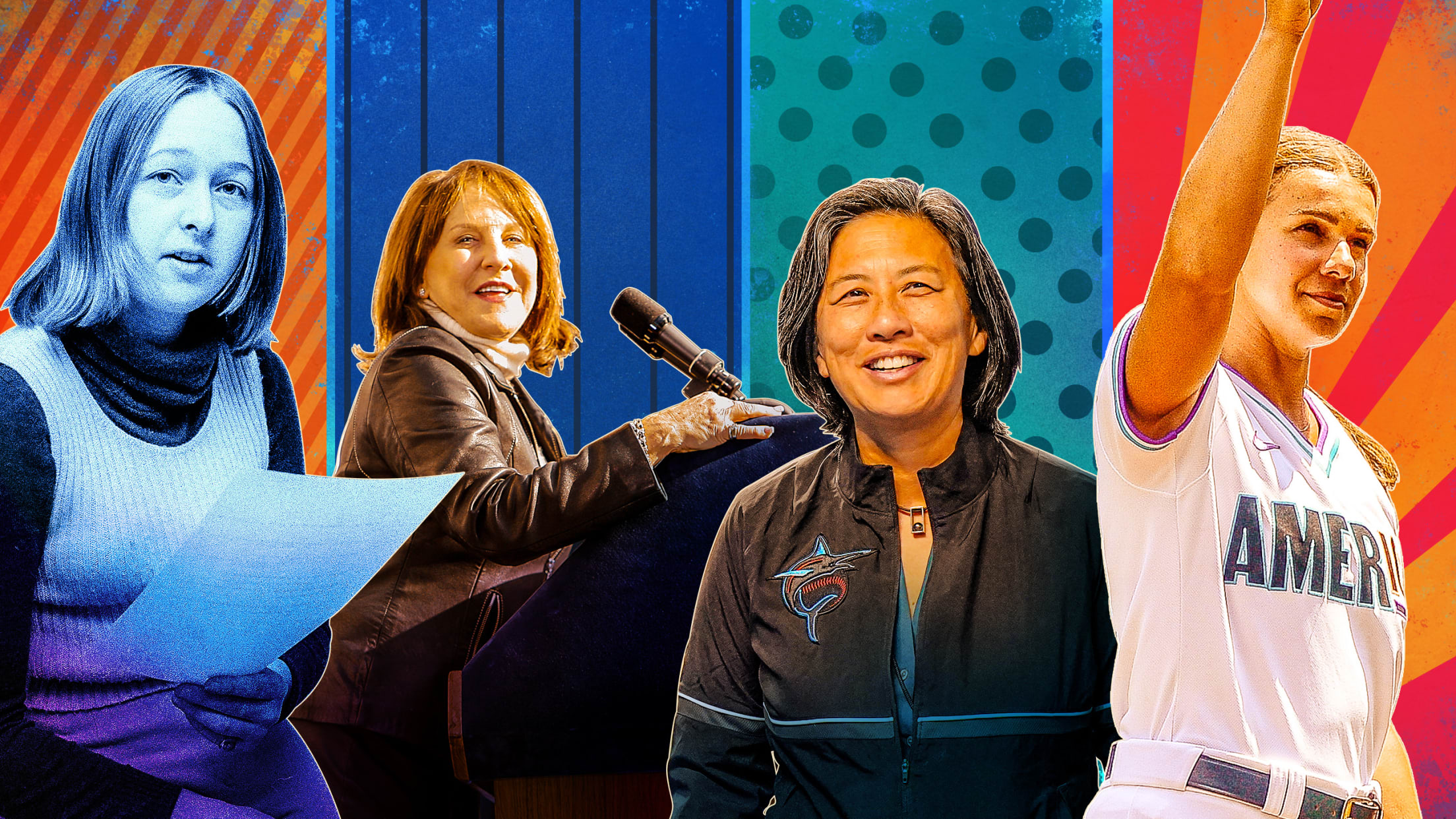 Scroll
Balkovec latest in line of women shattering baseball's barriers
Melissa Ludtke knows what it took. The first person to take legal action against a former policy banning female reporters from entering a team's clubhouse, Ludtke won a federal court case on Sept. 25, 1978, in the U.S. Southern District of New York that set precedent for equal access for women who sought to be baseball journalists. Her battle against gender discrimination as a Sports Illustrated reporter was groundbreaking, but at the time it wasn't a victory celebrated by all.
Suzyn Waldman knows what it took. The first female sportscaster to call play-by-play on a national broadcast of a baseball game on July 24, 1994, Waldman was a pioneer for women who sought to work in the radio or television booth. In her 35-year career as a sports journalist, primarily as a color commentator for WFAN (since 2005), Waldman has been one of the enduring voices of Yankees baseball, a role in which she is still an outlier.
Kim Ng knows what it took. The first woman (and second person of Asian descent) to become a general manager in MLB, and likely in any major men's North American sports league, Ng's hiring by the Marlins in 2020 serves as a cultural touchstone for women who seek careers in the front office. It took over thirty years of experience, mainly as a baseball operations executive, for her to reach the pinnacle of the profession.
Each of these female trailblazers took note of Balkovec's historic appointment as a manager in the Minor Leagues. And they couldn't help but be reminded of their own respective journeys in the game while reflecting on what it means for women to have progressed from fighting for a spot in the clubhouse to now running one.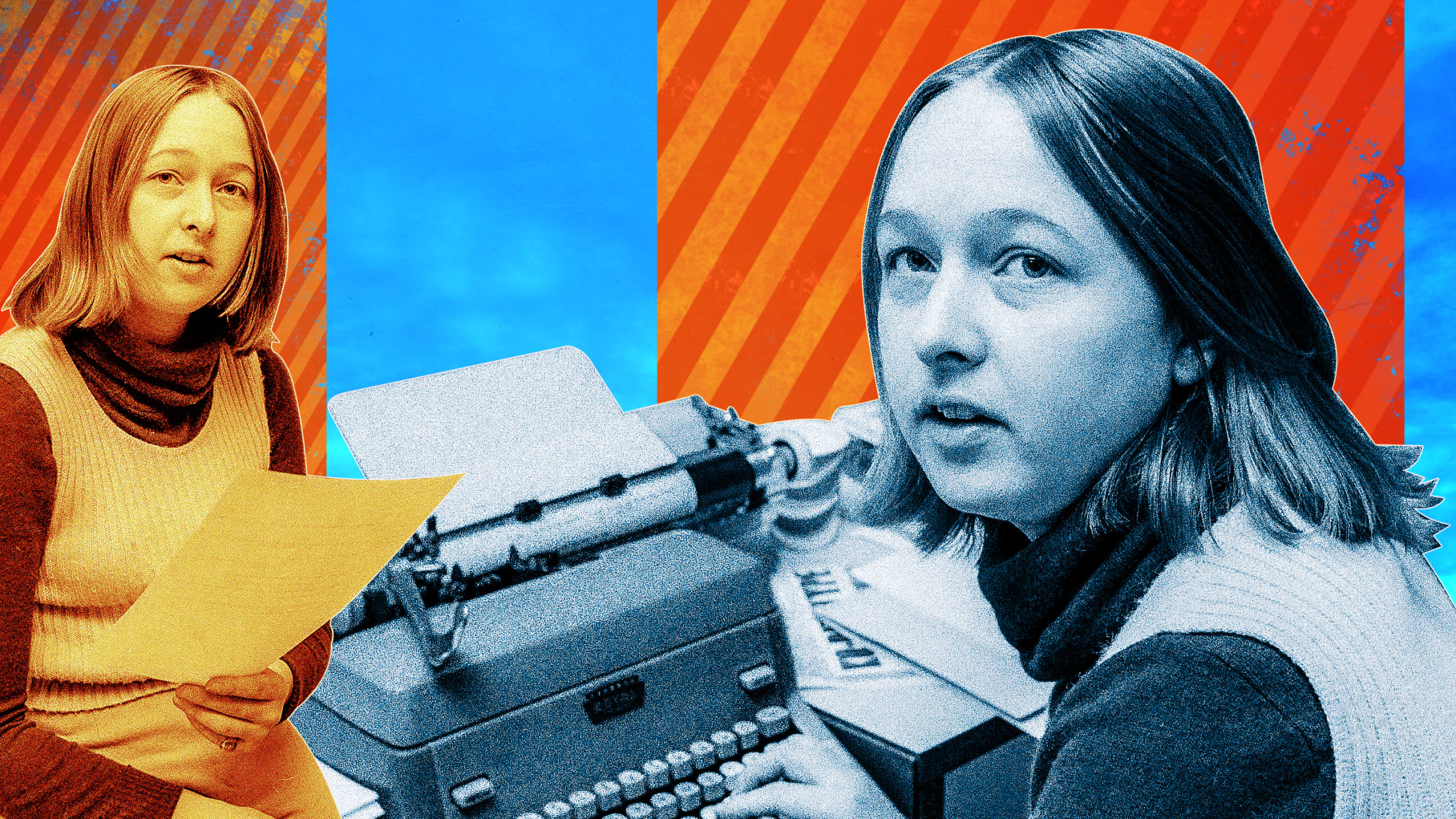 When Ludtke broke into sports journalism five decades ago, it was a different business, a product of a different world. The cultural tides turned by the civil rights movement had only just begun bearing fruit, and the women's liberation movement emerged to bring the fight against institutional sexism to the forefront of the national consciousness.
Despite its backdrop, Ludtke's court case was ahead of its time, facing resistance from staunch proponents of the old social order. She was, at 27 years old, characterized as an overly ambitious woman who lacked moral sense, barging into a place where she didn't belong. Sports were inherently the domain of men.
Women have found their voices to speak up, and about things that have happened throughout history.

Melissa Ludtke
Ludtke is in the process of writing what she describes as a "narrative social history" book about that landmark case, titled "Locker Room Talk: A Woman's Struggle to Get Inside," in order to share "the only part of the story that was never reported and never told." By setting the scene inside the Manhattan courtroom where her case was heard, Ludtke will explain how it took a random lottery and fortunate legal jurisdiction for Judge Constance Baker Motley, the first African American woman appointed to the federal judiciary and the only woman on the bench at the time, to rule in her favor.
But Ludtke was still on trial in the court of public opinion, despite the favorable ruling, which is why she was so happy to see the outpouring of support Balkovec received as the game's latest boundary-smashing woman.
"Despite how difficult it was to win that victory in court, it was a whole lot more difficult to change the attitudes that went along with women having equal access," Ludtke said in a recent phone interview. "We are a nation that, you know, laws can change, but attitudes I think take a lot longer. And maybe, maybe we are moving [forward] … because the frequency of firsts is picking up."
As for why the present seems to be a watershed moment, Ludtke called it "the hardest question of all." In attempting to answer it, she emphasized the inescapable link between the cultural reckoning of the #MeToo movement and the rise of activism in sports.
"Women have found their voices to speak up, and about things that have happened throughout history," Ludtke said. "You have this attention on women's sports in general, whether it's on the soccer field or it's in basketball, where women are really using their platform in sports to talk about social justice and women's rights and equal rights.
"And so I think when you see these sports teams and leagues, they're beginning to recognize that we're in a different place. I think if they want to create the fanbase and the audience that it's very important that they not shut out talent."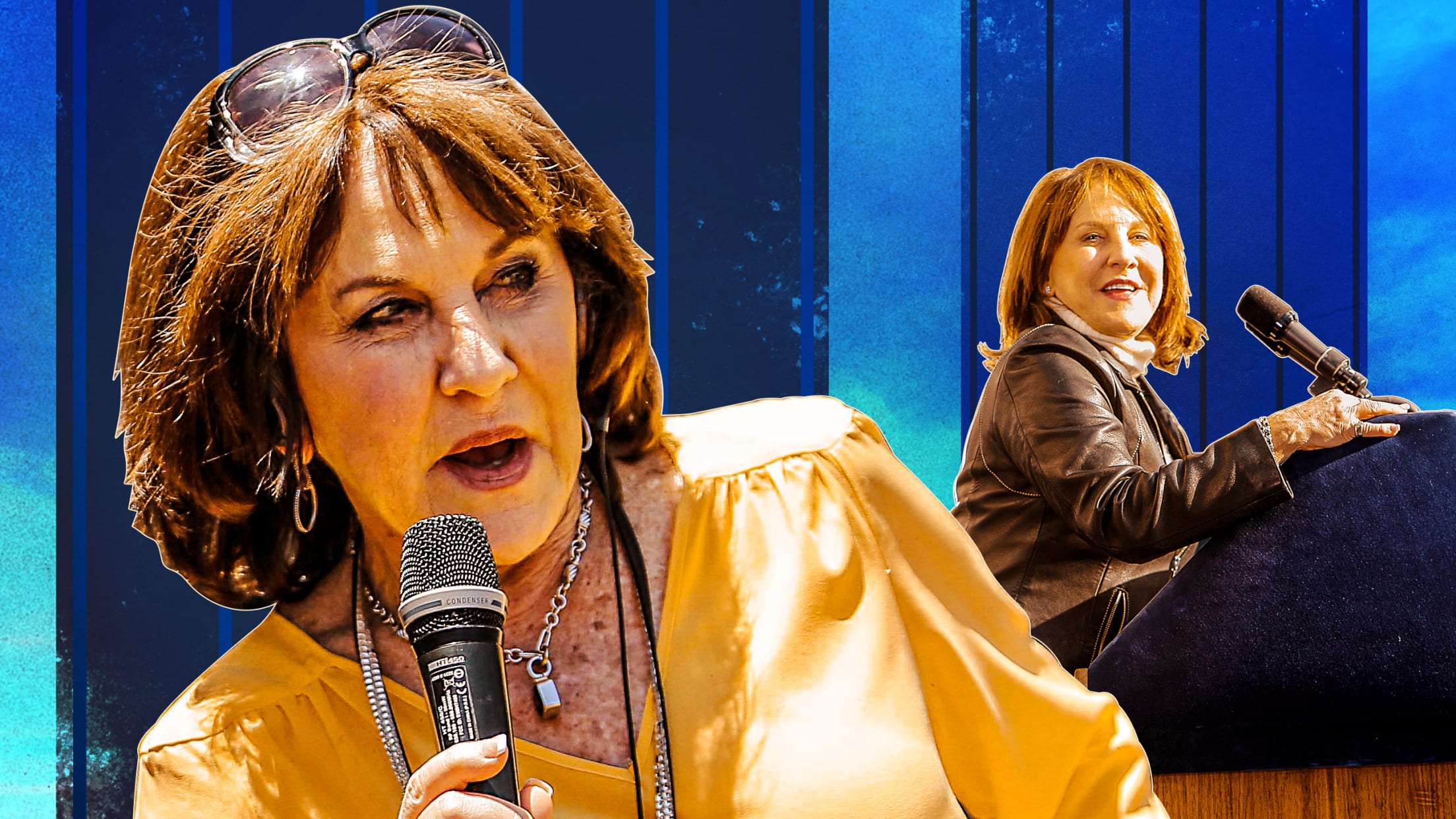 As a member of the Yankees' media contingent, Waldman took part in "every second" of Balkovec's introductory press conference. When WFAN first went on the air with Waldman as its christening voice on July 1, 1987, Balkovec had not even been born.
"So this is two generations that we've been waiting for something like this to happen," Waldman said via phone. "She is as impressive a woman as I've seen in a long time. She wasn't flustered. She knows exactly who she is, and that's the beginning. She knows she's got things to give to this game, and that's the key."
We're at a point now where it's not an anomaly; it's not something that is strange.

Suzyn Waldman
To Waldman, Balkovec's extensive background in analytics and her pair of master's degrees in kinesiology portend success, particularly considering the way baseball has evolved into its current information age. But she's also understandably wary of the measuring stick that will be used on the new Minor League skipper.
"Is there anybody who knows what a Low-A ball manager actually does?" Waldman asked. "Is there anybody out there that can name all the Minor League managers in whatever team you follow? No. But you're going to remember Rachel Balkovec. She's going to have eyes on her."
That's a position Waldman is intimately familiar with, from being the only woman in the clubhouse to being the only one in the booth. She knows that Balkovec is embarking on uncharted waters, but she's also been around long enough to know that there are support systems of other women now that can help as Balkovec forges her path in the game.
"You're really aware that if you screw up, someone else isn't going to get a chance," Waldman said. "She's supremely confident, and I'm confident for her, but I know she feels that way because she said she thinks about being a role model. Not everybody is going to make it -- I have no doubt about her -- but not everybody is. And that's OK, because not every male makes it."
But for those who do, carrying the mantle of representation is a lifelong endeavor. Even all these years later, Waldman is surprised when those who came after her reach out to share that she was the reason they believed there was a place for them in the game, too.
"That's always stunning to me, because, you know, some of us never had that. Never," Waldman said. "We're at a point now where it's not an anomaly; it's not something that is strange. If a little girl is sitting in her car with her mom and her dad and turns on the radio and there's a woman talking about the New York Yankees, it's not, 'Why is there a girl on there?' Those days are gone."
Ng was no stranger to Balkovec's story when news of her hiring broke. The two have known each other for several years, having sat together on industry panels designed for women in the game to share their experiences.
"My first impression of Rachel was [that] she's very well-spoken, had a lot to say and was really assertive in making her points, which I thought was great," Ng said via phone. "She was really encouraging and enthusiastic about helping other women, trying to just give them confidence."
That idea of mentorship is central to both women, no doubt fueled by the fact that it took significant investment from those who came before for them to reach the positions they now hold. When the Yankees made her their assistant GM in 1998, 29-year-old Ng was the youngest person in that role. She was also just the second woman to ascend to that title, following Elaine Steward's historic appointment with the Red Sox in 1990.
If you had told me five years ago that this was going to be what would happen in 2022, I would have said there's no chance.

Kim Ng
"There are lots of people behind these hirings who are making this happen as well," Ng said. "I do think that we have to recognize they are seeing past gender, which is not entirely new to the game, but it hasn't happened I think in such volume.
"It just feels like people are much more open-minded than probably in the past and are recognizing that there is a great pool of talent if you are open-minded. There's no reason that you should ignore 51 percent of the population when you're looking for good candidates."
That shift in thinking has been aided by high-level initiatives pushing for inclusion for those from diverse backgrounds, many of which overlapped with Ng's time working in the Office of the Commissioner. She credited two formal MLB programs in particular -- Take the Field, which began in 2018, and the diversity pipeline program, which began in '16 -- for introducing more women and people of color to the game and for exposing executives to potential candidates.
"This is a great step forward for the game and for women in the game," Ng said. "Rachel has worked her way up in this industry for the last 10 years or so. She's held a number of different roles, showing the strength of her experience, and has built a really diverse, substantive body of work. We're all really proud of where she's gotten to, and we're looking forward to watching her this season."
Along with Balkovec, there will be 10 women in uniform as coaches at the Major or Minor League level this year, a clear sign that the efforts being made behind the scenes are paying off.
"Seeing how far we've come is really heartening for me, and in particular, seeing how far we've come recently I think is just extraordinary," Ng said. "If you had told me five years ago that this was going to be what would happen in 2022, I would have said there's no chance. But really seeing it with my own two eyes, where the game is going or has gone -- it's just incredibly heartening."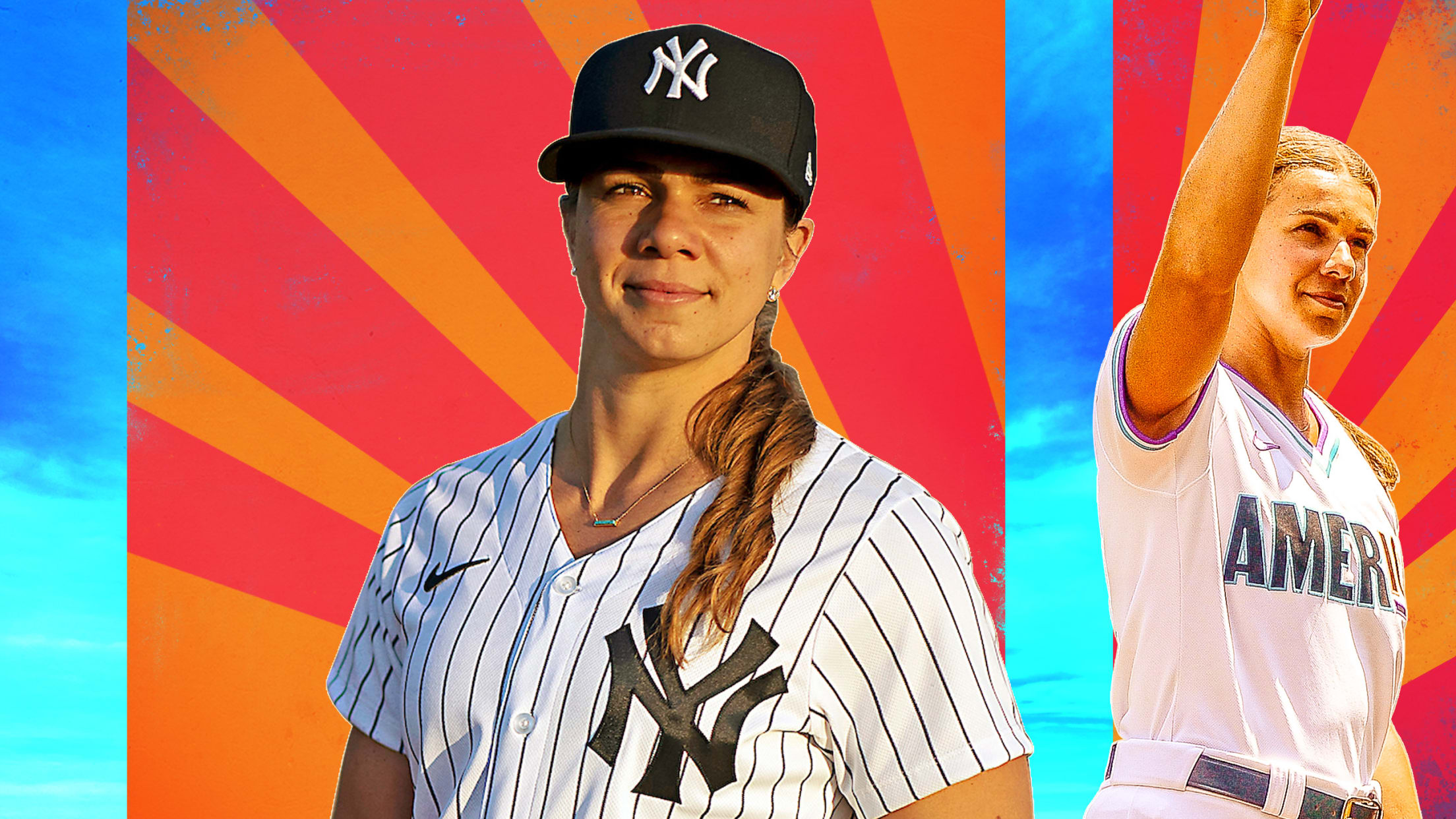 While each of these female trailblazers -- Ludtke, Waldman and Ng -- took a different route toward becoming a "first," the common thread that unites them is what they had to overcome to reach their own version of the mountaintop. And what they can all see is that where this story goes from here isn't just about the next big hire after Balkovec.
What matters just as much is that more women take on these positions and join them on the field, in the clubhouse and in the front office. More women should be coaches and managers and reporters and GMs. Wherever job opportunities are available, women should have a fair shot at earning them.
Because as society continues to move the needle, there's enough evidence to show that women in baseball might no longer be an anomaly.
Maybe one day there will be so many women in the game that whether they should have a place in it will never again be in question.
credits:
Betelhem Ashame is a reporter/editor for MLB.com based in New York. Follow her on Twitter @betelhem_ashame.