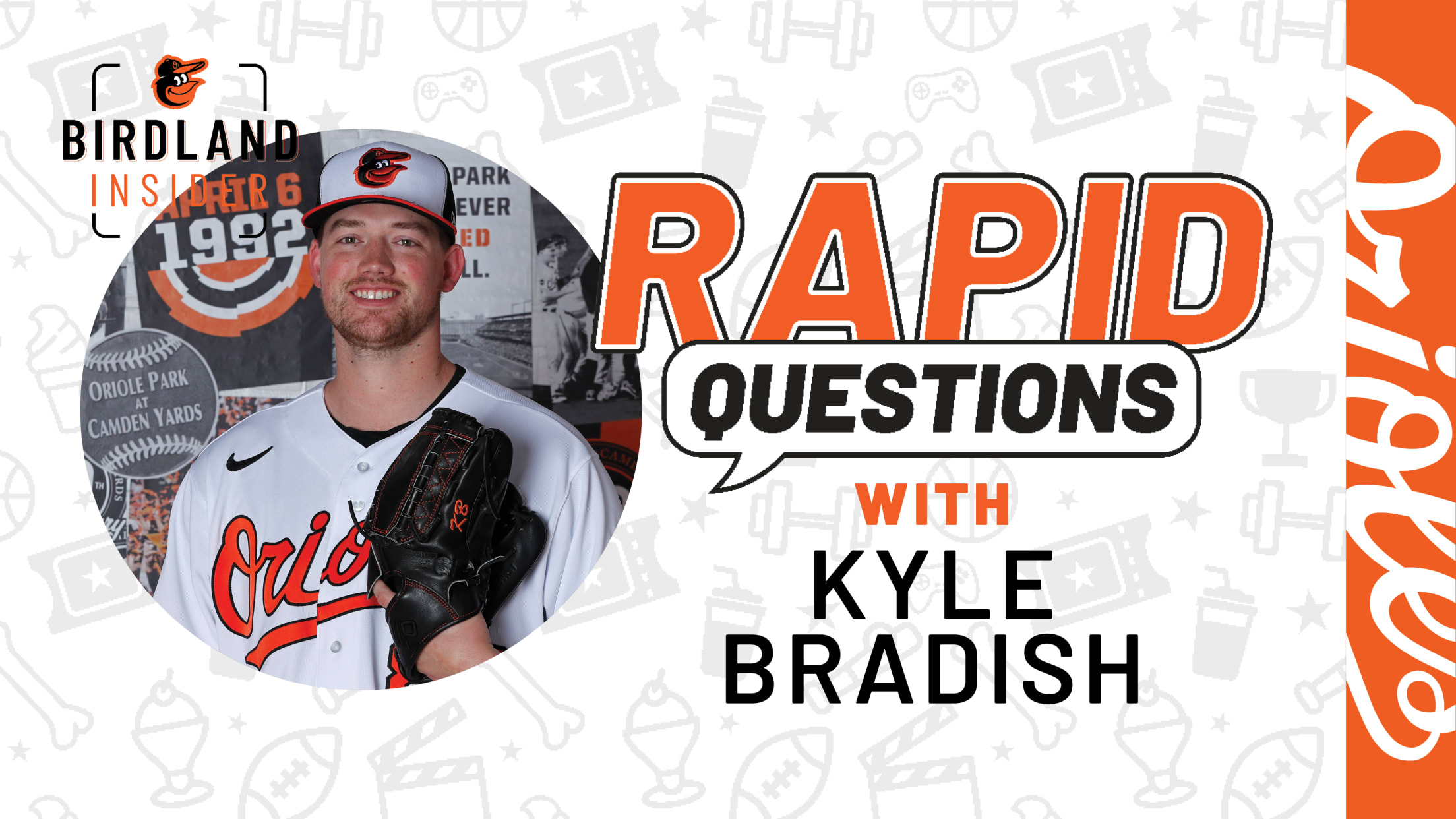 Scroll
Rapid Questions with Kyle Bradish
What's your favorite ballpark to play in?
Out of the ones we have been to, probably Globe Life Field in Texas.
What did you want to be when you were little?
A baseball player.
If an ice cream truck pulled up right now, what would your order be?
One of the Nestle Toll House ice cream sandwiches.
If you could trade places with anyone for one day who would it be?
Tom Cruise, he's a cool dude and does a bunch of fun activities.
What is your favorite way to spend an off day?
Just hanging out, watching TV.
Does your number have any special meaning behind it?
I did not pick this number, it was given to me. But it does represent my mother's birthday, so that's kind of cool.
If you weren't playing professional baseball, what do you think you would be doing?
I went to school for finance, so maybe like a sports money manager.
If you could see any singer in concert, who would it be?
Post Malone and Yung Gravy.
What is your favorite animal?
A wolf.
If you have the aux in the clubhouse, what are you playing?
Yung Gravy.
Who do you look up to the most?
My father, he worked hard for everything he has and he has given me and my sister a good life.
Who is your coolest Instagram follower?
Joey Krehbiel.
What was your first car?
2001 Nissan Maxima.
If you could play any position besides pitcher, what would it be?
First base.
Who is the greatest athlete of all-time?
There are so many. Usain Bolt.
What is your favorite thing about this team?
The atmosphere. Everyone is always in a good mood no matter what is going on. Everyone seems excited to come to the ballpark, hang out in the clubhouse, and we are playing really good baseball right now.