1-Game Trial Birdland Memberships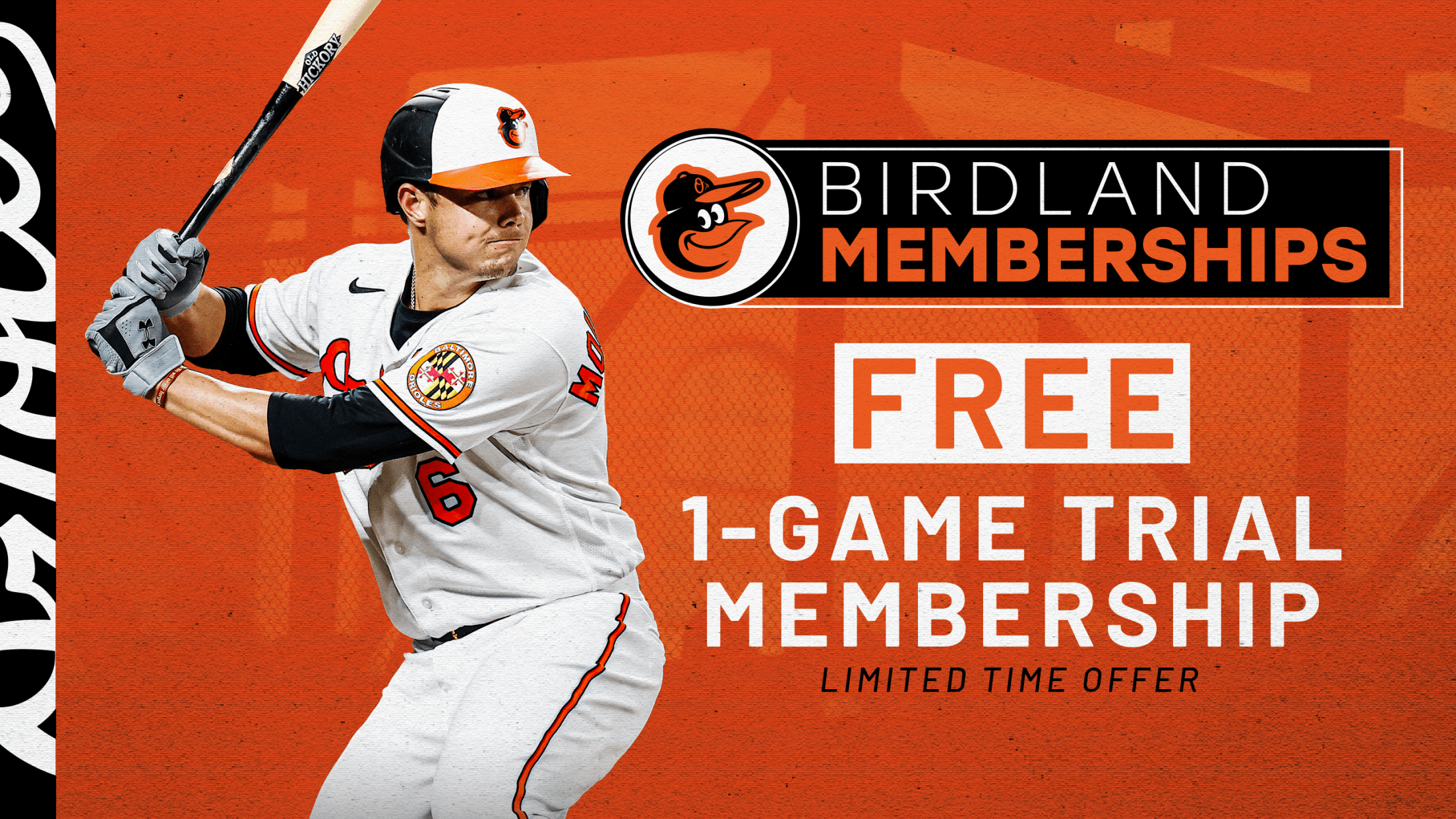 Enjoy the best of a Birdland Membership with a 1-game free trial
Experience the benefits and rewards of a Birdland Membership. Choose from the following September home games to receive two (2) complimentary Birdland Membership tickets, one (1) parking pass (Lot B/C) and preview your experience as a Birdland Member!
Enjoy 15% off concessions and merchandise, and stop by the Orioles ticket sales center to pick up your trial membership gift.
To sign up for your trial game, please fill out the form below.