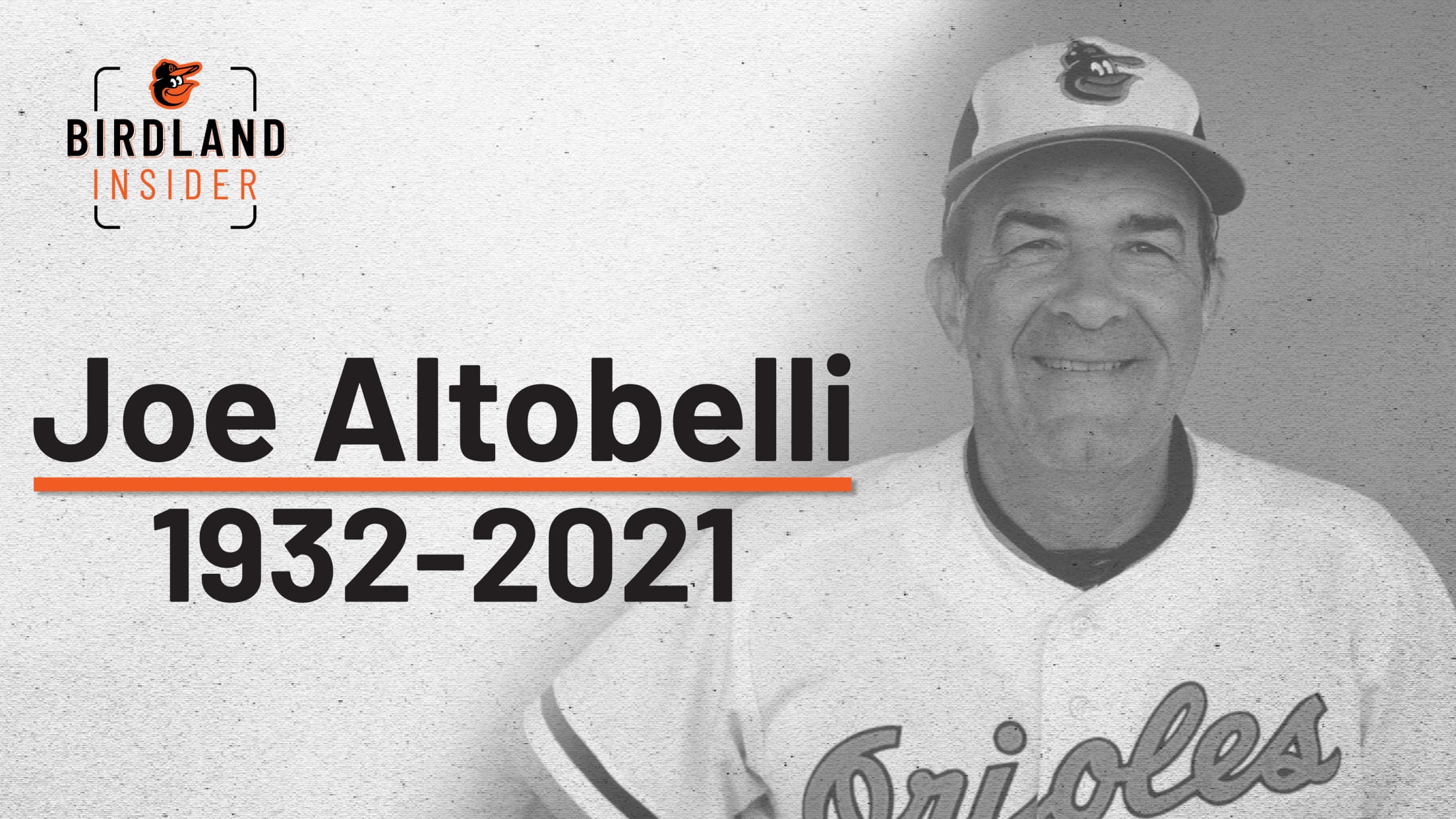 Scroll
Former Orioles Manager Joe Altobelli passes away at age 88
Joe Altobelli, who managed the Orioles to the club's third World Series championship in 1983, passed away this morning at the age of 88.
Taking over after the retirement of Hall of Fame manager Earl Weaver in 1983, Altobelli – who spent 59 years in organized baseball as a player, coach, manager, executive, and broadcaster – led the Orioles to a 98-64 record and the American League East title in his first season. The Orioles then beat the White Sox 3-games-to-1 in the AL Championship Series and beat the Phillies in five games to win the World Series.
Altobelli played in 18 professional seasons as a first baseman and outfielder, batting .210 in parts of three Major League seasons with Cleveland (1955 & '57) and Minnesota (1961). He finished his playing career at Rochester in the Orioles organization before spending 11 years managing in Baltimore's farm system from 1966-76 at Bluefield, Dallas-Fort Worth, and Rochester.
He managed the Giants for almost three seasons from 1977-79 before serving as a minor league manager for the Yankees in 1980. He was then called to the big leagues and served on the Yankees coaching staff for two seasons before being named Orioles manager on November 12, 1982.
Following his managerial tenure with the O's, Altobelli later coached for the Yankees and Cubs before returning to the Triple-A Rochester Red Wings, where he served as general manager (1991-93), special assistant (1994-97), and radio broadcaster (1998-2009).
The Red Wings retired his number 26 and erected a statue to him at Frontier Field. He was the first inductee to the Red Wings Hall of Fame.
Altobelli is survived by four sons and two daughters. His wife, the former Patsy Wooten, died in 2003.