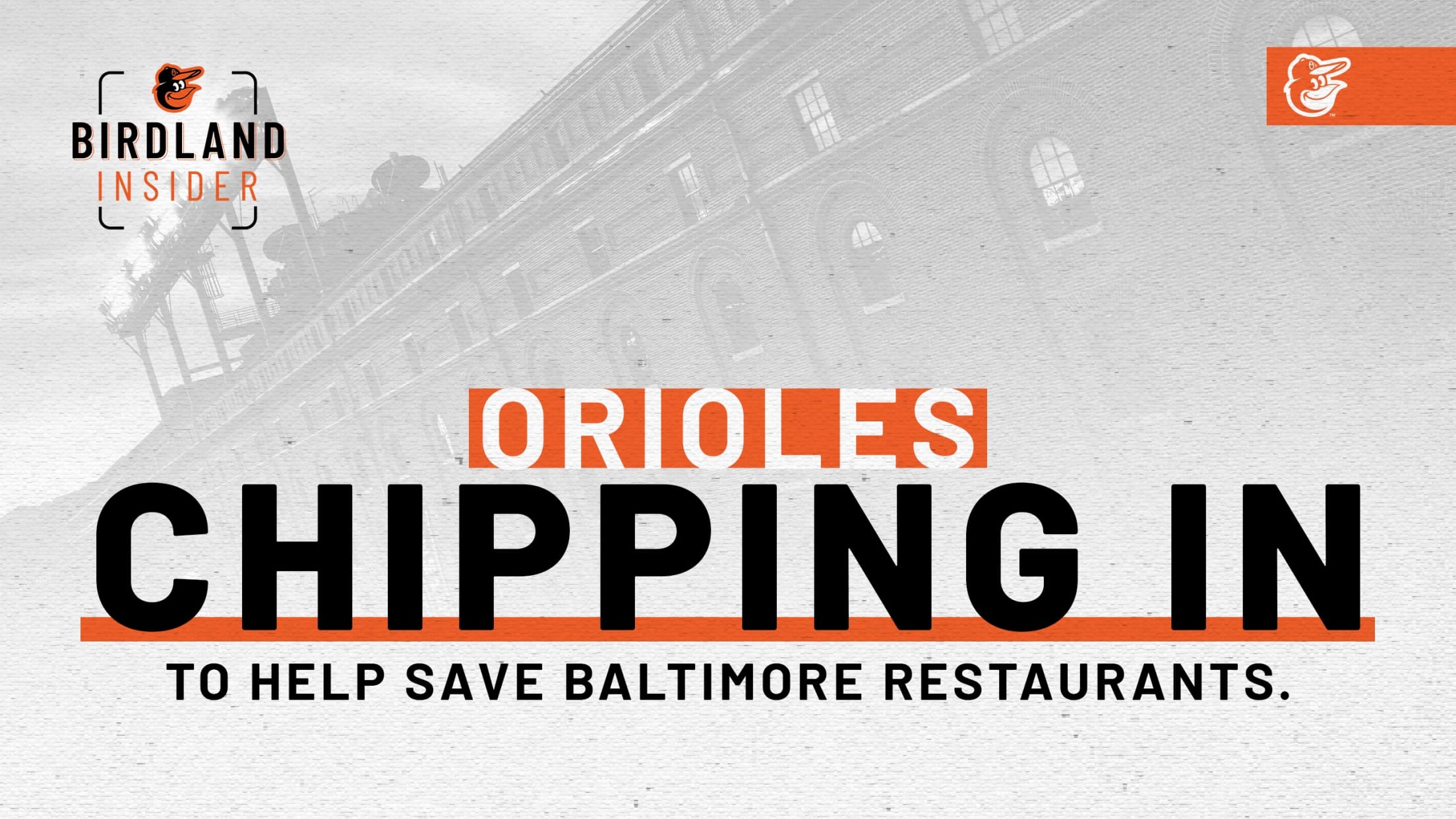 Scroll
Orioles Chip In to Help Save Local Businesses
The COVID-19 pandemic has left many facing financial hardship, including several local small businesses that make Baltimore our home.
Earlier this month, local favorite Jimmy's Seafood launched a fundraiser to help save Baltimore restaurants and bars, enlisting the community to donate to local establishments in need.
Yesterday, the Orioles put the campaign over the $300,000 mark with a $5,000 donation from the club
Several members of the organization have also chipped in to aid struggling restaurants.
When Orioles infielder/outfielder Trey Mancini got word of the campaign, he showed his support with a generous donation of $5,000.
Orioles Executive Vice President and General Manager Mike Elias also supported the campaign with a $1,000 donation.
In addition, Orioles Legend and National Baseball Hall of Famer Brooks Robinson joined the cause with a video of support.
The Orioles strive on the support from our fans each season, and we are dedicated to giving that same support back to our Birdland community in times of need. We encourage those that are able to donate to do as we unite to help save our local businesses.
The Orioles are committed to this cause and will be making additional efforts to support small businesses and essential workers throughout the 2021 season.