30th Anniversary of Camden Yards
Oriole Park at Camden Yards – The Ballpark That Forever Changed Baseball™️

30th Anniversary Exhibit – Located at Home Plate Plaza
In celebration of the 30th anniversary season of The Ballpark That Forever Changed Baseball™, fans can explore historic memorabilia from the last three decades. Fans will also be able to share their own personal history of the ballpark by contributing photos and memories to be displayed in-park and on TV. Members of the Orioles Advocates – a nonprofit organization that has supported the game of baseball for more than 60 years – will serve as docents at the exhibit to help answer questions and direct fans. Nearly 50 items are on display at the exhibit, located on the main concourse behind home plate.
'The Origin'
Written and narrated by Kondwani Fidel, the Origin shares describes the Oriole magic from the past 30 years.
Birdland Insider: Celebrating 30 Years at Oriole Park at Camden Yards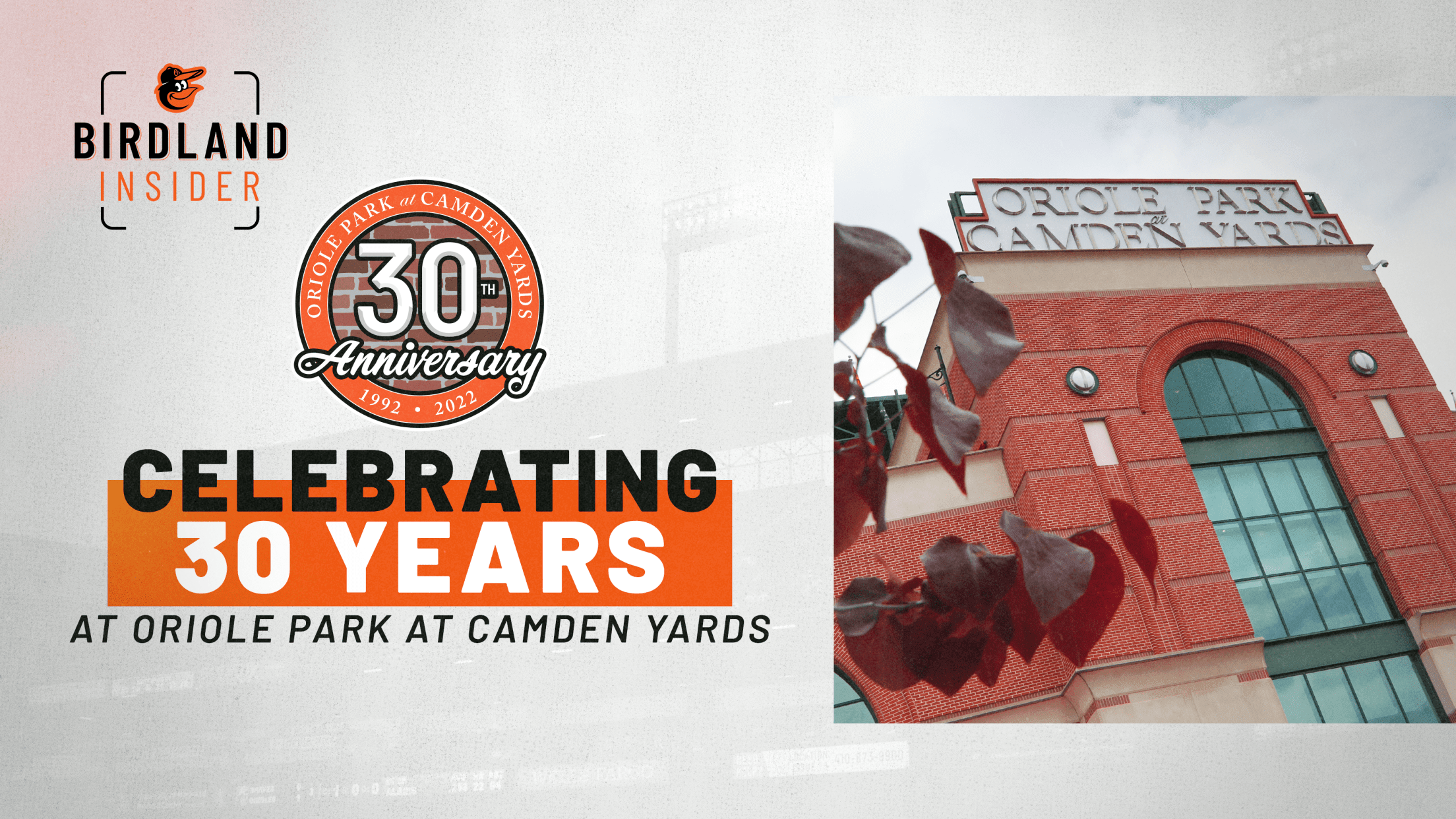 It may be hard to believe, but the Orioles' home, which opened to rave reviews on April 6, 1992, is 30 years old. If it seems like only yesterday that Rick Sutcliffe was polishing off Cleveland in the season opener with a nifty 2-0 shutout, well, can't help you much there. We've all gotten older.
30 Top Moments at Camden Yards